TechRadar created this content as part of a paid partnership with Incogni. The contents of this article are entirely independent and solely reflect the editorial opinion of TechRadar.
---
Have you ever searched for yourself online? Is there information there you'd rather no one else sees? Have you ever considered removing yourself from the internet? First, understand this isn't possible, at least entirely. The internet has been around for a long time, and it's next to impossible to remove every trace of you from anyone who digs deep enough. And yet, there are steps you can take to remove more of you online. However, this could take a lot of time — assuming there's much about you for others to see.
Nonetheless, there are steps you can take to minimize your online presence, thereby making it more difficult for others to find information about you.
Steps for removing yourself from the internet
Attempt to delete old accounts online
Update the privacy settings for the accounts you wish to keep
Use a better browser moving forward
Avoid and remove prescreened offers
Install a VPN
Avoid public Wi-Fi
Consider a data removal service
Contact Google and other website owners
Be more careful where you go online, and go anonymous
Tools and Requirements
The best way to begin removing yourself online is by using a computer (Windows or Mac) or tablet that shows full-sized webpages. You should avoid using smartphones because of their limited display size and lack of options on some websites on mobile.
---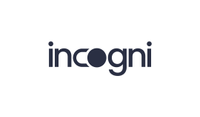 Step by step guide
1. Delete old accounts
There's no simple way to determine which online accounts you own. However, if you're using one of the best password managers, you already have tools to simplify the process. Whether you're using Dashlane, 1Password, or a password manager with built-in products like Apple's iCloud Keychain, you can find a list of websites you've visited and stored a username and password.
From there, visit the site, then log in using the credentials found within the password manager. From there, use the site's search tool to discover how to delete your account.
We've gathered step-by-step instructions for deleting accounts for some of the biggest services online, such as Amazon, Facebook, Google, and Microsoft.
If you aren't using a password manager, you'll need to sit down and make a list of possible online accounts you may have that you wish to delete. From there, visit each site and follow the onscreen instructions for deleting your account.
2. Update the privacy settings for remaining accounts
Once you delete your unnecessary accounts, it's time to beef up the privacy settings on the ones you wish to keep. Most sites offer levels of privacy for accounts; be sure to select the one with the strictest security.
Depending on the type of account, you should also ensure your public posts are protected and only made accessible to those you want.
For example, Facebook offers advanced privacy settings to help lock down accounts.
Also, consider adding two-factor authentication to your accounts. With two-factor authentication, you can go beyond passwords when accessing your data on new devices.
3. Use a better browser
There are a lot of browsers on the market. Moving forward, consider any of the best privacy tools and anonymous browsers. Free and paid, these tools take a few extra steps to block trackers and protect your privacy.
4. Avoid and remove prescreened offers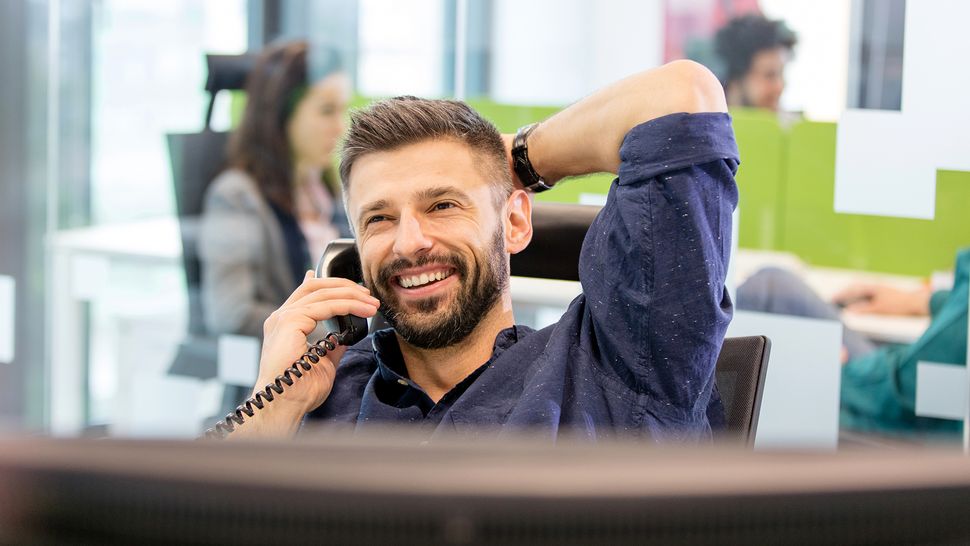 It's sad but true: there are data brokers worldwide that collect and sell our personal information. However, in the United States, there are two tools you can use to protect your data from these companies better: OptOutPrescreen.com and the National Do Not Call Registry.
In a few simple steps on OptOutPrescreen.com, you can remove yourself from so-called prescreened offers for credit or insurance.
The National Do Not Call Registry, which the U.S. Federal Trade Commission runs, gives you a choice about receiving telemarketing calls.
While neither of these solutions is full-proof, they provide steps in the right direction for third parties to find you.

5. Install a VPN and avoid using public Wi-Fi
Using one of the best VPN services, you can encrypt your internet traffic in your home or office. Doing so can make it a little more difficult for hackers to track your online activities. With a VPN, new personal information is less likely to be placed online. Today's VPN services are installable on computers and mobile devices.
To better protect yourself outside of your home or business location, you can also avoid using public Wi-Fi. Though these connections are convenient, they aren't necessarily secure. At the minimum, avoid using public Wi-FI to access banking information and other identifying information that hackers could grab and place online.
6. Consider a data removal service
You can also consider using a data removal service to remove yourself from the internet. These companies are experts at finding personal information online, such as your name, address, phone number, email address, and social media profiles. After seeing this information, they can contact websites and request data removal.
Various data removal services are available, including OneRep, PrivacyBee, and DeleteMe.
7. Contact Google and other website owners
Google is the largest search engine on the planet. Therefore, it makes sense that most personal information you want to hide is there for everyone to see. Those in Europe are protected by the General Data Protection Regulation (GDPR), which gives residents a say in how private organizations handle personal data. One of the critical GPDR rules is the "right to be forgotten."
In the United States and elsewhere, it's not so easy. Google does allow U.S. residents to request that certain personal information be removed from the internet. However, the type of data you can get removed is limited at best.
Because Google pulls a lot of information from social networking sites, it's also important to reevaluate and re-check your privacy settings for these services. And before publishing a new post, be sure to check those settings. For example, if you only want your family and friends to view a post, not the public, select those settings before hitting the publish button.
Another avenue to remove yourself from the internet is to contact the website where the data is hosted that you want to see removed. Will this work? Perhaps, although there are no guarantees.
8. Be more careful where you go online, go anonymous
The internet's vast footprint and reach are two reasons why it's so popular and essential to everyday life. However, you can do a few other things to protect yourself better and, in turn, make it more likely to remove yourself from the internet.
Generally speaking, you should do a better job and limit your online activity. Doing so means creating fewer online accounts and visiting fewer websites.
When you visit a new website requiring email information to proceed, use a disposable email address—or pseudonym or nickname. Many of the best secure email systems now include creating email addresses that are easy to throw away when no longer needed.
For additional peace of mind, consider regularly reviewing and updating your privacy settings for your online accounts. Website owners, especially social networks, are often tweaking these settings, usually in ways that benefit their users.
FAQs
Can you really disappear online?
You cannot wholly disappear online. And yet, there are various steps you can take to make your online presence more challenging to find. A good starting point, especially if you have the financial resources, is to pay for an internet privacy service. These organizations, such as DeleteMe and OneRep, are in the business of scrubbing personal information from the internet. It's not a perfect solution, but it could be the best place to start.
Can you remove yourself from the internet for free?
Although you can't altogether remove yourself from the internet, there are many ways to move in that direction. Luckily, most of those ways are free. Moreover, these tools are typically quick and easy, from tightening your privacy information on social networks and other websites to closing online accounts that you no longer use.
How do I stop my name from appearing on a Google search?
Google has the most extensive online search engine in the world. Laws that govern your location largely determine which type of information you can request Google remove. Rather than trying to contact a human at Google, a better option is to contact the website that hosts the information you want to be removed from the Google Search engine. One simple email or phone call might be all it takes to have the info wiped forever.
Final thoughts
If you've been connected to the internet in any way, there's likely personal information about you floating around online. While it's impossible to remove yourself from the internet entirely, there are steps you can take to eliminate certain information. Most steps you can take are free, although paid internet privacy services might be the best solution for you.
For more about online security, consider the best internet security suites and our report on how personal and employee data is a goldmine for hackers.