The PlaySeat Puma Active gaming seat is a comfortable and flexible console gaming chair. It's let down marginally by a lack of full-back support and a design that's best for younger or shorter players but it's easy to assemble, sleek in design, comfortable, and provides a neat range of seating positions.
Pros
+

Range of seating positions supported

+

Easy to assemble and has a fun design

+

Great for younger or shorter users
Cons
-

Limited sturdy back support, and not perfect for larger or taller users

-

A bit expensive for what it is
Why you can trust TechRadar We spend hours testing every product or service we review, so you can be sure you're buying the best. Find out more about how we test.
The PlaySeat Puma Active gaming seat is squarely focused at the console player who plays in front of a TV. Built specifically with a range of TV-gaming seating positions in mind, and with the movements in between factored in too, it's deceptively simple and has a few neat features.
It's very different from a lot of the wider console gaming chair options, offering a sleek and sporty solution rather than one trying to be a totally supportive, chair complete with arms and a wide base. As a result, I initially found it to be pretty lean on what it could offer support-wise, and comfort-wise, it has grown on me. Its key feature of curved legs that encourage a bit of motion and activity, is great if you're a fidgeter, and perfect for changing positions on the fly while mid-game.
PlaySeat Puma Active gaming seat - price and availability
Widely available at retailers in the US and UK, the PlaySeat Puma Active gaming seat comes in either black or red and has a retail price of $229 / £219 which is a little steep - though the good news is that it is often available for far less. Considering the incredibly simple construction and design, the actual amount of 'stuff' you're getting for this price is a little concerning, however, and does impact that seat's value for money.
At this retail price, however, it sits relatively neatly among its competitors from the likes of X Rocker, Homall, and Brazen, but comes in significantly cheaper than the likes of Respawn's RSP-900. However, similar price or not, the PlaySeat Puma Active seat chair offers a totally different experience from the majority of offerings from those brands, which tend to produce more traditional chair-form seats.
PlaySeat Puma Active gaming seat - assembly and construction
The PlaySeat Puma Active gaming seat requires some construction after being delivered in a slim box, but the process is incredibly easy and intuitive. The frame of the chair is constructed with solid metal pipes that connect and lock into each other securely, while the one-piece fabric-and-cushion seat is stretched over said frame and secured with velcro. It's a simple process that can be achieved in about 15 minutes, if that, and is laid out with a few simple illustration-led instructions. It really is no more demanding than that.
The velcro holding it all together does make that tell-tale stretching sound soon after affixing it all, but it does hold and ensure confidence can be had in the structural stability of the chair. However, given its very simple design and economy of materials, a price tag of north of $200 / £200 does raise the eyebrow somewhat too.
PlaySeat Puma Active gaming seat - design and features
That simple build process relates directly to the overall simple design and feature set that the chair offers as there are very few moving parts or, well, parts to it. The only additional part is the C-shaped headrest which slots on the top of the chair when constructed. There are also a few pockets across the chair, one larger one on the front (in practice, between your legs) that's large enough for a gamepad and remotes, perhaps, and one on either side toward the rear of the 'legs' which neatly house something like a bottle of drink.
However, the chair's most distinct feature is more what the chair does rather than what it has. That is to say, the design on its bottom is the most obvious feature as it facilitates multiple different positions as opposed to being a static base of a chair. With curved legs running the length of the chair, book-ended with rubber feet, you can rock to a few positions neatly, while ensuring that each position is secure and well-balanced.
PlaySeat Puma Active gaming seat - performance
The fabric and padding stretched over the frame feel a little odd to sit on in the very first instance, but you soon find comfort and support - and very soon forget you're sitting on a chair held together by velcro. However, it is worth noting how rather slim and narrow the seat is and the lack of width will irk some, and with no arms present either, you'll have to adjust your seating to compensate. What that often looked like, for me, was adjusting to having my arms down and using a gamepad on my stomach almost, or just preferring to sit forward so my arms could rest on my knees.
The positions it's designed for are the PlaySeat Puma Active gaming seat's greatest strengths - which sounds a little strange but bear with me. The positions where you're fully utilizing the chair's USP - the rocking legs and laid-back seat arrangement - are its best. From sitting forward in tense encounters in Back 4 Blood with my friends online to lying back and enjoying a cutscene or general traversal in Assassin's Creed Mirage, the PlaySeat Puma Active gaming seat was a comfy, chilled, and relaxing place to enjoy games. It reacts well to any shifts and changes in position, and the ability to smoothly change between them with easy weight shifts and rocks on the curved legs is a big plus.
The only weak position is - strange as it is for a chair - a 'normal' sitting position with an upright back. You can sit on the PlaySeat Puma Active gaming seat 'normally' like this, but it does nothing to support you so you might as well be sitting on a stool - it just won't support you in that position, so if you're at all concerned about having back support for a console gaming chair then this might not be the best option.
Another factor in this is that it's not quite perfect for taller people. I'm about six-foot-three, and in the reclined position didn't have as much head support as I'd like - unless I scooted down the seat which then ended up with me basically lying down. However, over time, I've certainly grown used to the chair despite the slight downsides - even visitors have taken a shine to it.
The console gaming chair market isn't a crowded one so the PlaySeat Puma Active gaming seat is a welcome option. And 'option' it is, because it offers something different compared to that of other brands who focus on traditional pedestal-based chairs, complete with arms, and so on. It does lack in terms of back support and isn't really ideal for taller folks. But the support for a range of positions, lightweight and sturdy design, and its slick look are all to its merit and mean it's worthy of serious consideration.
Should I buy the PlaySeat Puma Active gaming seat?
Buy it if...
You're after a small and sleek console gaming chair
Perfect for younger or shorter users, the PlaySeat Puma Active gaming chair's design features and the support it offers are brilliant for a chair that's not of the traditional style, and its style means it stands out without being too garish.
You're a console-and-TV player first and foremost and like to switch positions regularly
This chair absolutely lends itself to a position in front of the TV, but its range of positions is great for playing different games, or enjoying different parts of games as they occur - or if you're a fidgeter and can't still.
Don't buy it if...
You need a console gaming chair with complete support
The sleek, 'sporty' design of the PlaySeat Puma Active gaming chair doesn't offer full back support for a 'normal' sitting position, or armrests that would assist with a relaxed posture.
You're a taller or larger player
The combination of the fabric-first design, a weight limit, and the overall form factor, means the chair is not perfect for larger or taller players.
How we reviewed the PlaySeat Puma Active gaming seat
I used the PlaySeat Puma Active gaming chair almost every day for a couple of weeks, testing out its full range of seating positions while playing a number of different games. From more cinematic adventures like Star Wars Jedi: Survivor, active chases and missions in Assassin's Creed Mirage to playing with my friends online in Back 4 Blood, and also watching TV, I utilized all the chair could offer. I even tried using the pockets too. Lastly, I was able to AB test it against a Brazen Emperor console gaming chair that I also own to compare comfort build quality, and chair type.
If you're looking for other console gaming accessories, then check out our guides to the best PS5 headsets, best Xbox Series X headsets, and best Xbox controllers.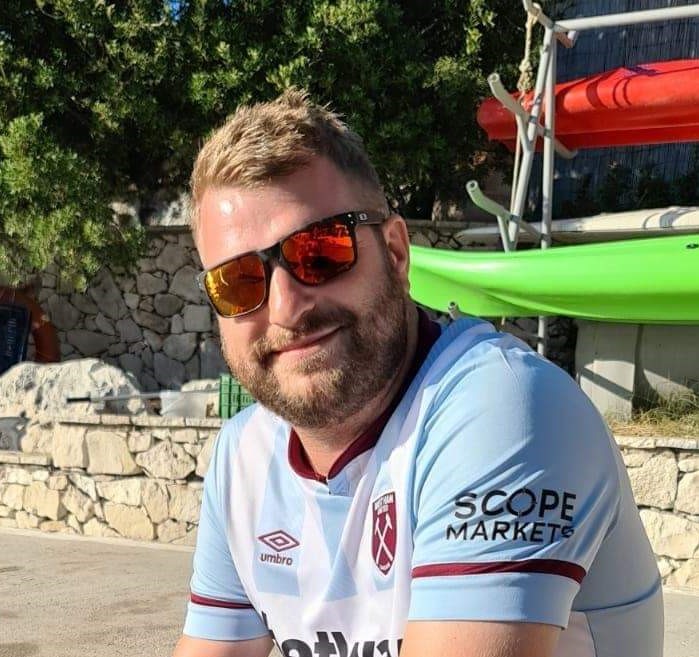 Deputy Editor, TechRadar Gaming
Rob is Deputy Editor of TechRadar Gaming, a video games journalist, critic, editor, and writer, and has years of experience gained from multiple publications. Prior to being TechRadar Gaming's Deputy Editor, he was a longstanding member of GamesRadar+, being the Commissioning Editor for Hardware there for years, while also squeezing in a short stint as Gaming Editor at WePC before joining TechRadar Gaming. He is also a freelance writer on tech, gaming hardware, video games, gardens, and landscapes and is crowdfunding a book on video game landscapes that you can back and pre-order now too.