Building an e-commerce site has never been easier, with a number of platforms offering ready-made solutions to get you started. Since the competition for new customers is heating up, these platforms look to squeeze in more capabilities to attract new customers and continually amaze existing ones.
While this may be a positive for the end consumers, we're faced with another challenge, and that is choosing the right one for you. At first glance, they may all look similar, however, digging down into specifics will allow us to determine which one is right for you and your business.
Therefore, to make things a bit easier, we've compared the four most popular e-commerce platforms (opens in new tab) on the planet Magneto, WooCommerce, BigCommerce, and Shopify.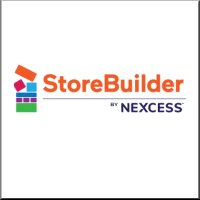 (opens in new tab)
Try StoreBuilder Risk Free For 30 Days (opens in new tab)
Create an online store that's customized, beautiful, and unique in just a few clicks with StoreBuilder by Nexcess. Hundreds of dollars worth of features bundled for only $19 a month.
Main similarities and differences
While all four of these e-commerce solutions share the purpose of facilitating the otherwise daunting task of building your online store, they are somewhat different in terms of functionality. So, before making your choice make sure to consider your needs and desires, set your budget, and take into account the time and energy you're ready to invest in your e-business.
Magento comes in two editions: as a free, open-source e-commerce software and as a proprietary end-to-end e-commerce platform, which complicates things compared to other candidates. Magento Open Source is a non-hosted platform, which means you'll still have to secure a web hosting (opens in new tab) service from another company. On the other hand, if you're working with a big budget, using Adobe Commerce you can get an all-in-one e-commerce platform that includes domain name registration and a cloud hosting (opens in new tab) solution, in addition to a full set of e-commerce features, solid 24/7 customer support, powerful marketing tools, strong security system, and much more.
Much like Adobe Commerce, BigCommerce is a proprietary e-commerce platform and it comes with the necessary e-commerce features crucial for creating a successful online store. However, unlike with Magento, to build your store with BigCommerce, prepare to pay, since there are no open-source options at all.
The same is true for Shopify, which comes close to BigCommerce in terms of pricing, features, and customer support, although there are a few minor differences we'll discuss in more detail below.
WooCommerce is the king of WordPress e-commerce plugins (opens in new tab) and for all the right reasons. It's (sort of) free, famously flexible, completely customizable, packed with all sorts of plugins, and it treats you like a true owner of your online store.
Pricing
Both Magento and WooCommerce can be downloaded, installed, and used completely free of charge. However, both of them come with strings attached. The most obvious obstacle with WooCommerce is that it won't work with the free version of WordPress (opens in new tab), which is something to bear in mind when planning your budget.
What's more, although there are plenty of free plugins both with WooCommerce and Magento, if you wish to purchase additional plugins, extensions, and themes your overall cost can rise significantly. Furthermore, if you're looking to host your website with them, you are looking at $10 to $50 a month with Magneto, depending on the options you choose, and $12 a month for WooCommerce.
With BigCommerce and Shopify things are currently a bit simpler and the pricing is similar. The most budget-friendly plan with BigCommerce will set you back $29.95 per month, while Shopify's cheapest plan costs $29 per month. However, both of them offer free trials (30 days with BigCommerce and 14 with Shopify), so you can try out everything for yourself.
Ease of use and functionality
When it comes to ease of use, Shopify comes out on top. Being built for e-commerce from the ground up, it simplifies the procedure of setting up your online store.
With Shopify, it only takes a couple of minutes to create a new account. Once you're logged in, you'll proceed to a clear-cut and easy-to-use dashboard where you'll manage and monitor all aspects of your online store. Those who are migrating their shop from another e-commerce platform will be pleased to hear that during the set-up phase, they can import products from their old shop. All in all, whether you're starting out or searching for a way to expand your high-traffic e-commerce business, Shopify will supply you with everything you need while staying refreshingly simple to use.
Although BigCommerce matches Shopify when it comes to ease of use: they both utilize an uncomplicated content management system (CMS (opens in new tab)), a convenient dashboard, and a drag-and-drop website builder (opens in new tab), we found Shopify somewhat simpler to use. This is because BigCommerce aims at scalability and introduces more complex features which can be challenging to use for beginners.
As self-hosted solutions, WooCommerce and Magento allow you to tweak all of the details; however, it does require some technical know-how to adjust everything and rival out-of-the-box solutions offered by Shopify and BigCommerce.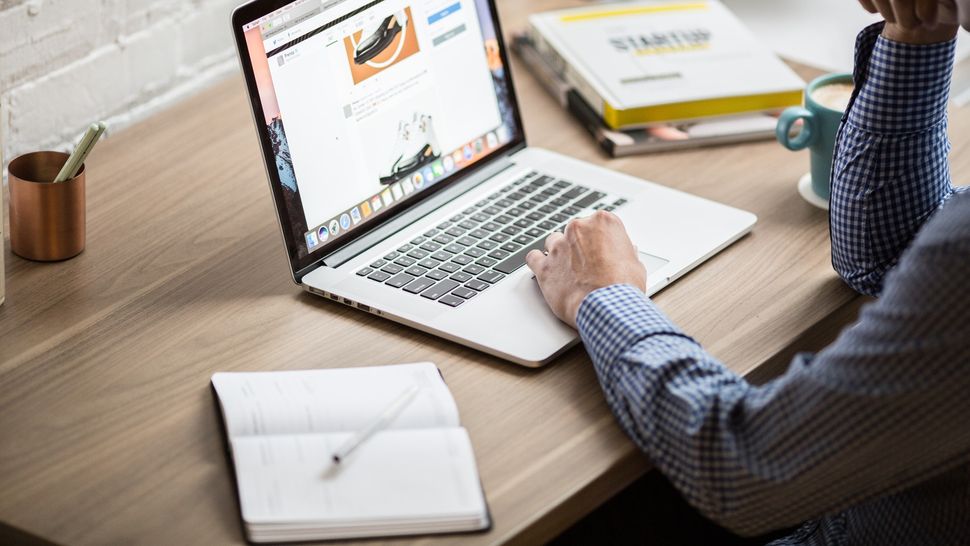 Level of customization
With open-source e-commerce solutions such as Magento and WooCommerce, you'll get to tinker with everything a lot more, increasing the chance that something will break in the process. In contrast, Shopify won't let you change much about the crucial e-commerce stuff (like the check-out page, shipping, and transactional emails), which shouldn't be a deal-breaker for those who value substance over style.
Nevertheless, with platforms like Shopify and BigCommerce, you'll find plenty of options connected to your site's appearance, such as themes, templates, and color schemes. Shopify currently offers over 120 eye-catching, mobile-friendly storefront themes and templates, but only a small fraction of them are free-of-charge. The same can be said for BigCommerce, with which you choose between more than 170 themes tailored for e-commerce and designed to suit all sorts of businesses. However, there are only 12 free themes, while the premium ones can cost anything from $150 to $300 each.
E-commerce marketing tools
While all four e-commerce solutions come with in-built marketing tools, Shopify and BigCommerce come with built-in tools out of the box. On the other hand, with open-source solutions WooCommerce and Magento you will need to install additional plug-ins and tweak all of the details if you want them to perform properly.
It is true that WooCommerce and Magento are famous for advanced search engine optimization (SEO (opens in new tab)) and digital marketing, but in order to get these functionalities, you'll have to know which marketing extensions and plugins to purchase.
At the very beginning, optimizing your site and mastering marketing with either of these solutions will take time and a more technical know-how.
Finally, perhaps the biggest selling point for open-source platforms is that you can purchase and install only those plug-ins that you're actually going to use.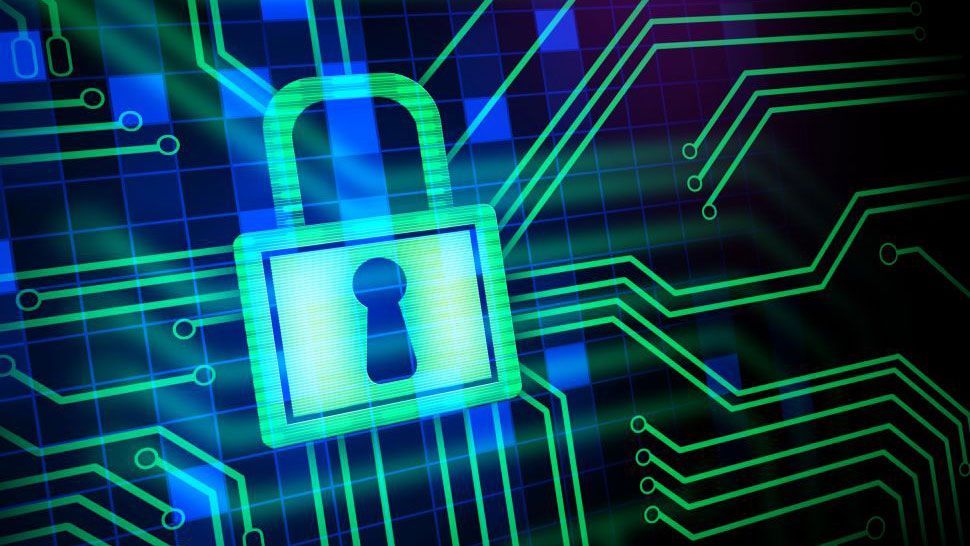 Security, safety, and stability
Whether you're using a separate web hosting service or one that comes in the same package as your e-commerce platform, the security of your online store is critical for the success of your business.
Shopify comes with built-in security features that don't require you to pay anything extra. It will supply you with PCI compliant hosting, built-in GDPR (opens in new tab)-compliance, multi-factor authentication (MFA (opens in new tab)), an SSL (opens in new tab) certificate , a built-in fraud analysis system, scheduled backups, and much more.
BigCommerce also promises uncompromising security with PCI DSS compliance, TLS, SSL, HTTPS authentication, multi-factor authentication (MFA, 2FA, and 2SV), as well as DDoS (opens in new tab), malware (opens in new tab), and ransomware protection (opens in new tab).
On the other side, keeping your site safe and secure with self-hosted solutions like WooCommerce and Magento is a bit more complex since you'll have to check which security features your web hosting provider offers. Also, with WooCommerce you'll want to keep your WordPress up-to-date all the time, as well as purchase some WordPress security plugins (opens in new tab) (such as BulletProof Security, Sucuri Security, and Wordfence).
We should also note that WooCommerce offers a cost-free version of Sucuri Security which will take care of security auditing, malware scanning, and systems hardening.
Customer support
Whether you're using a proprietary platform or an open source (opens in new tab) platform you will get detailed how-to guides and an extensive knowledge base. Also, there is an FAQ section, an official blog, and a community forum where you can seek help from fellow users.
With WooCommerce and Magento you'll also become a part of a committed developer community, get in touch with webmasters worldwide, and get support from them. These two solutions don't provide any professional support channels (like a phone line, live chat (opens in new tab), and ticketing system), so you'll have to settle with self-services or contact the team via their social media accounts.
With Shopify, BigCommerce, and Adobe Commerce the technical teams should be available round-the-clock through the standard support channels.
Which one is the right choice for your online store?
Despite the fact that there are so many e-commerce options around, there's still no one-size-fits-all solution. Therefore, your goal should be to find a solution that best fits your business needs at a reasonable price.
Magento is free, open-source, highly flexible, and one of the most popular e-commerce solutions in the whole world. However, it's geared towards users with web development and web design skills. Additional plug-ins and features will cost more, thus making platforms with ready-made solutions more appealing.
Shopify is the go-to solution for online stores thanks to its simplicity, stunning themes, and great value for money. However, it's not as customizable nor as scalable as some other e-commerce solutions. To solve this shortcoming, you could technically upgrade to Shopify Plus, but since it is an enterprise-level solution it will be more expensive. Regardless, if you're looking to run an online shop with high sales volumes, Shopify may be your best bet.
Similarly, BigCommerce is another pretty popular platform, and it falls into the middle between Shopify and Magento in terms of features. It doesn't offer as attractive themes as Shopify, but it comes out of the box with more capabilities, which evens things up.
Last but not least, WooCommerce can empower small and mid-sized businesses alike, and it doesn't require as much technical know-how as Magento. What's more, if you already use WordPress, you'll feel right at home with the simple-to-use UI WooCommerce has borrowed from it.
All in all, to choose the best platform for you, consider your business needs, level of knowledge, and budget. These three factors should be the main drivers when deciding which platform is best for you.
We've also featured the best website builder (opens in new tab), best ecommerce platforms (opens in new tab) and the best ecommerce hosting (opens in new tab)