6 warning signs to look out for when purchasing a website builder
Features
Contributions from
last updated
Keep an eye out for these red flags to pick the best website builder for you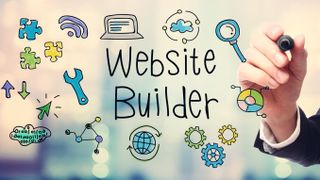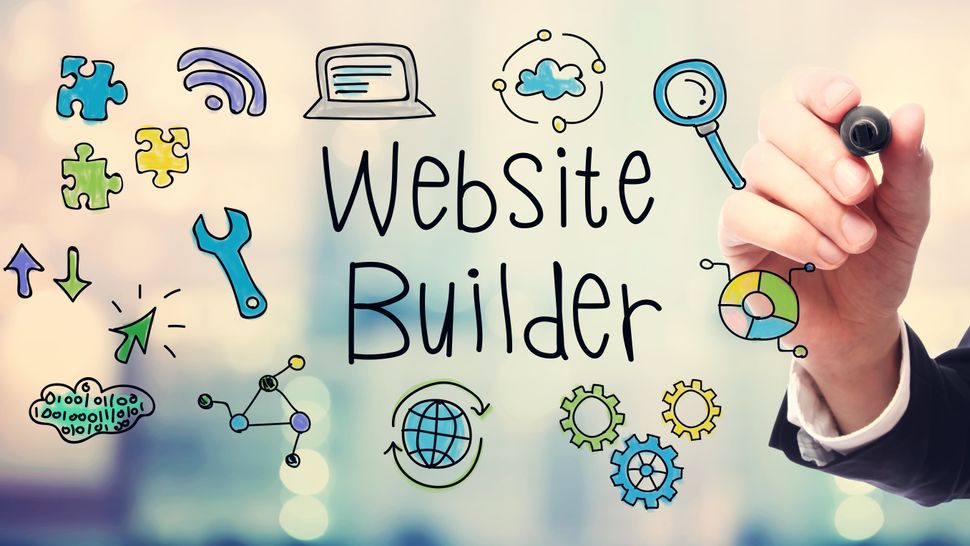 (Image credit: Shutterstock/TierneyMJ)
Getting your business online requires a lot of careful planning and organizing to avoid any unforeseen circumstances. There are many red flags that you should know and also avoid when purchasing a website builder. It can be difficult choosing the right website when there are obviously thousands of website-building services available on the market. Therefore, it's very important to be vigilant and discerning when making a purchase.
Invest in a website building platform that aligns with your goal. Although a lot of website builders portray themselves as an authority in the website building space and also tend to display their capabilities in providing the best services to you, this shouldn't be enough reason to invest in such a platform.
We will be looking at signs to look out for when choosing the best website builder for your needs. We will be unveiling the six warning signs to look out for in a website builder platform. These warning signs will help you research effectively before making a purchase.
Importance of choosing the right website builder
Customers judge your brand by the look of your website, its visuals, navigations, and interface. Choosing the right website builder for your online presence plays a vital role in the success of your online business.
You are not just designing a website, you're also communicating your business to them. A website is the heart of every digital business, and in this day and age, the majority of potential customers visit the website of a brand before making a purchase decision.
A strong online presence is determined by the website platform you choose, even though you might employ a developer or site designer to design your site, but in a case where you're working with a tight budget, a website builder is just what you need.
1. Sneaky added costs
Some of the most important things to look out for when purchasing a website builder are hidden costs in the form of important features - like social media integration, a custom domain name, or ecommerce analytics - that the service leads you to believe will be included in the base price before signing up, but actually aren't.
Many website builders will offer a low introductory price and then raise the fee dramatically after the first pay period, often a year. This is something to be aware of when choosing a builder as it can end up costing you both money and time in the long run, if you decide to rebuild your website on another platform.
Avoid website builders that have a dramatic increase in their fees after the first payment cycle, which will usually be signposted as you sign up for the service. Instead, invest in one that has a consistent monthly price, or that offers discounts on annual or multi-year price plans. This way, you can both budget accordingly and not be surprised by an increase in fees down the road.
2. Lack of templates
The best website builders come with a wide selection of templates. Templates allow you to quickly create a professional-looking website without having to start from scratch. If a builder doesn't have a wide selection of templates - or let you import your own - it's likely that your business' website will be limited in how unique it could look, negatively impacting brand identity.
WordPress allows you to design and import your own themes, as well as select from a premium set of templates when you commit to certain website builder plans. Wix has over 200 templates for you to drag and drop your images, text and videos into. To put it simply, the more templates you have to select from, the higher the chances are of you finding one that fits the aesthetics you are looking for.
3. No free plan or money-back guarantee
Some website builders will advertise a free trial but switch users to a paid plan once it ends. Others offer a money-back guarantee but only if you cancel within the first 30 or 45 days.
To avoid long-term issues, choose a website builder with a basic free plan so you can try it out before committing to it. Additionally, look for one that has a money-back guarantee to give yourself some piece of mind if you end up unsatisfied with the product. That way, if you decide to switch, you've only spent time, not money, trying out the service.
4. Limited customization options
This can raise several concerns for your website-building journey. Limited customization options will make your website look less unique and this can impact your user engagement negatively.
Effective customization ensures your website looks and feels different from that of your competitors, but it can be the opposite when a website builder has limited customization options. Your customers might end up not being able to differentiate your website from your competitor's website. We advise you to check the level of customization of a website builder before making a purchase.
5. No SEO tools
To give your business the best chance of staying visible online, you should only consider builders that offer robust search engine optimisation (SEO) tools. Look for basic tools such as keyword research and metatag optimization in addition to more advanced ones such as sitemaps, robot tags, and canonical URLs.
These features are essential for optimizing your business' website for search engines and making it easier for customers to find your business online. Consider investing in a website builder that offers all of the SEO tools that you feel your business needs to use, so that you can create and maintain a website that's friendly to both users and search engines.
Also, social media is now a vital part of any business, and so it's important that you choose a website builder that offers social media integration, especially if your business already has an existing social presence. This way, you can connect the business' website to its social platforms, making it easier for visitors to find and share its content.
6. Limited customer support
Many website builders will advertise 24/7 customer support, but in fact only offer it during business hours. Others will have a limited number of ways to contact customer support, such as only through email or chat.
Choose a website builder that offers around-the-clock customer support so that you can get help whenever you need it. Look for one that offers several different ways to contact its customer support team, so you can choose the means of communication that's most convenient for you.
Are you a pro? Subscribe to our newsletter
Sign up to the TechRadar Pro newsletter to get all the top news, opinion, features and guidance your business needs to succeed!
Kenneth is a freelance tech writer who's been in the sector for three years. He loves writing about new technology, focusing on web hosting, streaming, cybersecurity, and how it can benefit people's lives.