The best PS5 racing wheel deals in September 2023
Deals
Contributions from
last updated
These are the best racing wheel deals available
Best PS5 racing wheel deals: Quick guide
1. Quick links
2. US deals
3. UK deals
4. FAQs
The best PS5 racing wheel deals are a great way to experience some top racing titles on the platform without breaking the bank. We're rounding up all our top picks of the best current savings available in the US and the UK in August as well as offering our recommendations for the PS5 racing wheels that you need to have on your radar below.
Whether it's F1 23, Gran Turismo 7, or any other of the best racing games which have arrived on PS5, you'll find that the best PS5 racing wheels can provide a more affordable entry-point to taking the genre to the next level. We've done our best to include budget options and more premium offerings to give you the full picture with brands such as Thrustmaster and Logitech considered.
Immersion is the name of the game here, and you can continue to get the full experience with one of the best monitors for PS5 alongside one of the best PS5 headsets or some of the best gaming earbuds so that everything can look and sound equally as good as it controls.
Best PS5 racing wheel deals: Quick Links
Best PS5 racing wheel deals in the US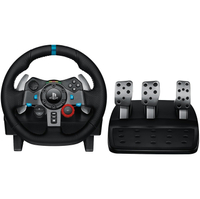 Logitech G29 Driving Force Racing Wheel: was $299.99 now $229.99 at Amazon
Save $70 - The Logitech G29 is a solidly built, comfortable racing wheel featuring superb 900-degree rotation and a set of high-quality metal pedals for a top-tier sim racing experience on PS5.
Price check: Best Buy: $299.99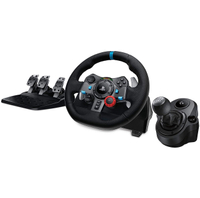 Logitech G29 Driving Force Bundle: was $360 now $289.98 at Amazon
Save $70 - While an older model, this PS5-compatible racing wheel set is excellent value for money under the $300 mark as you're getting not only the wheel, but also the pedals and shifter all included, too. This particular bundle appears to only be available new at Amazon.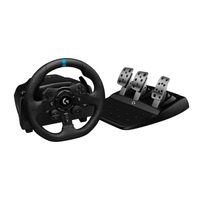 Logitech G923 Racing Wheel and Pedals: was $400 now $329.99 at Amazon
Save $70 - While it's been cheaper once in the past, this is still an excellent $70 saving on our favorite PS5 racing wheel to date. You're getting both the wheel itself and a set of pedals for a very competitive price point today.
Price check: Best Buy: $329.99
Read more: Logitech G923 review
Best PS5 racing wheel deals in the UK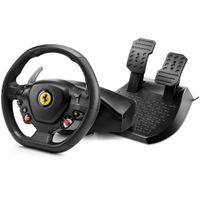 Thrustmaster T80 Ferrari 488 GTB Edition: was £120 now £109.99 at Amazon
This budget PS5 racing wheel has jumped back over the £100 mark, but it's still a solid discount for a superb Tifosi-ready racing wheel. You're also getting a set of magnetic pedals to use, too. It's perfect for those wanting immersion without putting down some serious money.
Price check: Argos: £109.99 | Currys: £109.99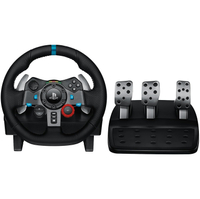 Logitech G29 Driving Force: was £350 now £224.49 at Amazon
Save £125 - This substantial discount of over £100 on the Logitech G29 Driving Force takes this upper-end PS5 racing wheel down to a very competitive price point. Considering the force feedback and the leather wheel wrap, you're getting a premium product without such a steep price tag.
Price check: Logitech: £279.99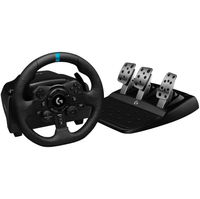 Best PS5 racing wheel deals - FAQs
Is a PS5 racing wheel worth it?
If you play a lot of top racing titles such as Gran Turismo 7 or F1 23 then a PS5 racing wheel is ideal for get more immersed into the action as you'll have an authentic method of control, especially if you opt for a setup which includes pedals and a shifter to make it feel like you're really in the driver's seat.
Can I use PS4 racing wheels on the PS5?
Many officially licensed PlayStation racing wheels will work with both the PS5 and the PS4 meaning you can save money by opting for an older model in some cases. Sony has a list of many racing wheels which work with its latest console so you can ensure you're getting the maximum compatibility without issue.
Those are all the key PS5 racing wheel deals right now. While you're here, why not take a look at what other cheap PS5 game deals are available right now, as well as our hub dedicated to all the latest PS5 deals if you need other extras or accessories.
Sign up to receive daily breaking news, reviews, opinion, analysis, deals and more from the world of tech.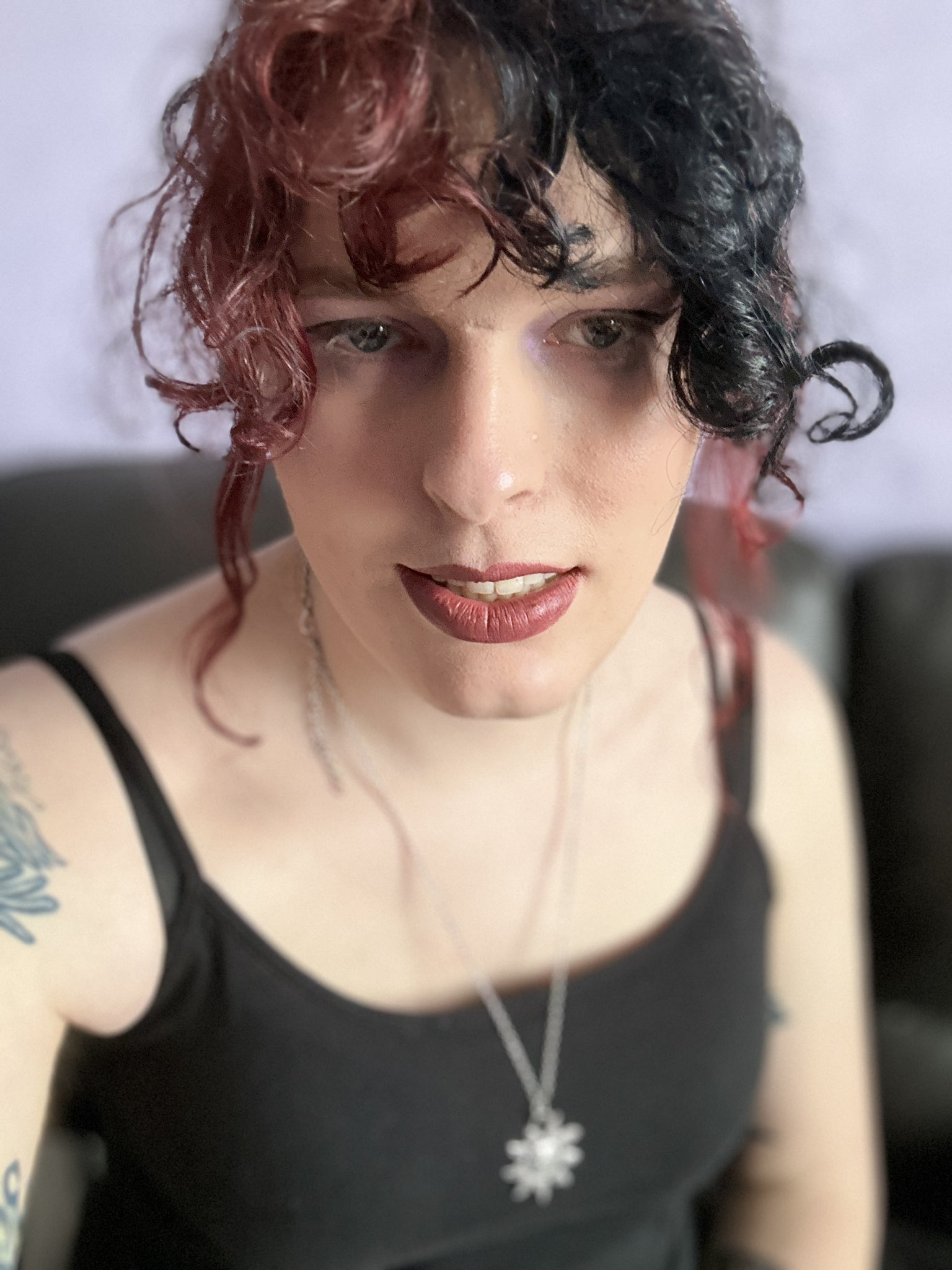 Aleksha McLoughlin is the Hardware Editor for TechRadar Gaming and oversees all hardware coverage for the site. She looks after buying guides, writes hardware reviews, news, and features as well as manages the hardware team. Before joining TRG she was the Hardware Editor for sister publication GamesRadar+ and she has also been PC Guide's Hardware Specialist. She has also contributed hardware content to the likes of Trusted Reviews, The Metro, Expert Reviews, and Android Central. When she isn't working, you'll often find her in mosh pits at metal gigs and festivals or listening to whatever new black and death metal has debuted that week.