Passwords aren't much fun at the best of times, and trying to juggle a whole load of them can tempt you down all manner of wrong paths. It's very difficult to think up complex passwords that are memorable, and be able to recall a whole bunch of them, at least without using some sort of clever and convoluted mental system. And not everyone can be bothered to figure one of those out (like using mnemonics, for example).
So, the main temptation is to take the easy way out and effectively cheat - by which we mean making passwords overly simple to ensure they're memorable – or even worse, reuse the same password for different accounts (or perhaps both of the above, which happens more often than it should).
Of course, the 'easy way' can quickly become the 'hard way' when someone out there cracks your password and compromises one (or more) of your online accounts. The fallout from such a lapse in security can be damaging and far-reaching, perhaps even leading to identity theft and, ultimately, financial loss.
But here's the thing: there is an easy way to deal with all your online password needs and that's to use a password manager to handle everything for you. Naturally, you'll want the best password manager you can get, and the good news is that one of our top picks is now a bargain.
In fact, the password manager Keeper is currently half-price, and you also get 50% off any add-ons purchased with a subscription plan.
Along with this hefty saving, it's also worth bearing in mind that Keeper has just ushered in a raft of improvements to make its apps – desktop and mobile – even better.
That overhaul includes the interface getting a makeover to make it cleaner and more modern-looking, and in practical terms, everything has been streamlined – meaning common tasks within the UI can be completed in fewer clicks. Everything is better organized in general, and the software has been made more accessible to a wider range of users, which is highly commendable.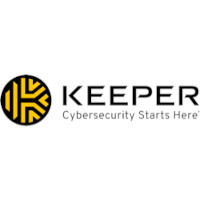 Keeper Unlimited Plan: £14.99 per year| 1 user
Save 50% - This plan is for one user, providing unlimited password storage across all devices. Keeper also boasts other features such as automatically filling in online forms.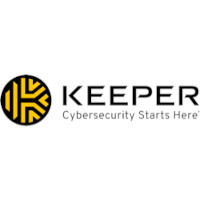 Keeper Family Plan: £35.99 per year | 5 users
Save 50% - The Family plan has the same features as Unlimited, but it ups support to five users, with each person getting a private vault for storing sensitive data.
If you want to grab this 50% discount, there are two plans you can sign up for, the first being Keeper Unlimited. This subscription covers a single user, allowing for unlimited passwords across all their devices.
Alternatively, there's Keeper Family which boasts the same features as the Unlimited plan, but supports up to five users, and each person gets their own secure vault to store sensitive data (plus this plan also provides 10GB of secure cloud storage).
As we mentioned, add-ons are also half-price when you purchase one of the above plans. Those extras you can bolt on include BreachWatch, a feature that monitors the dark web for any traces of details relating to your online accounts, and if it finds any, the system warns you, allowing for remedial action to be taken swiftly.