Google's Chrome extensions' safety checks might actually make browsing safer for all
Google looking to better protect Chrome extension users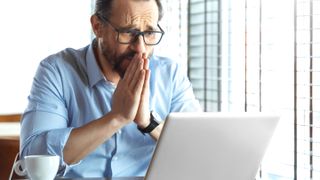 (Image credit: Viktoriia Hnatiuk / Shutterstock)
Google is planning to "proactively highlight" Chrome extensions that have been made unavailable in the Chrome Web Store.
An extension suddenly disappearing without explanation may leave users unsure about it (and extensions in general), so Google is taking this step to inform and reassure users.
You can find some of our favorite Chrome Web Store extensions here (while they're up!).
What's happening to Chrome extensions
There are three reasons Google would remove an extension, as reported by PC Mag UK: the developer manually unpublished it, the extension is in violation of a Chrome Web Store policy, or it's malware.
This new feature will arrive in the Chrome 117 update. After installing the update, the extensions that qualify for review will be listed in a "Safety Check" category under the Privacy and Security section in Chrome's settings. It seems like existing installed extensions won't be automatically removed from a user's browser, but if you'd like to know which extensions you might want to consider removing, here's how to find out.
If you click Review, you'll be told which extensions are no longer in the Chrome Web Store and for which of the above given reasons they've been removed. You will then be able to delete the extension, or simply hide the warning and continue using the extension. However, if the extension is flagged up as having malware, it will be disabled automatically.
As for the developers, Google will also give them a chance to address any alleged violations of Chrome Web Store policies before a review notification goes out to users.
Google's focus on user-centered security
Google stated it intends for this change to "keep the ecosystem safe for users while limiting the chances that this will impact genuine extensions." A major aim of this shift is to let users tailor their experiences and be informed to be able to choose if they want to continue to use a specific extension, even if the extension isn't totally kosher by Google guidelines.
Google also recently announced that security patches would be delivered weekly in newly instituted weekly updates, as of update Chrome 116. This move was made to target malicious actors who are looking to attack Chrome in the time intervals between the identification of a potential issue (either by the bad actors or by Chrome developers) and when a fix is rolled out via an update.
A similar development being worked on in this vein is that Chrome will display a warning when you attempt to download "high-risk" files with an insecure connection, as discussed by The Verge. This is expected to be deployed in mid-September.
How to give Google feedback
In an official blog post, Google asked for any feedback you might have about this and if you have anything you'd like to share on this topic, you can post in the chromium-extensions mailing list (a Google group that's an official forum for announcements from the Chrome extensions team).
I'm pretty convinced at this point that Google is being quite attentive and pretty meticulous about improving the user experience of its products. This will probably help improve user confidence, especially with the onset of Google's integration of its AI models into different apps, features, and the Chrome browser.
YOU MIGHT ALSO LIKE
Sign up for Black Friday email alerts!
Get the hottest deals available in your inbox plus news, reviews, opinion, analysis and more from the TechRadar team.
Kristina is a UK-based Computing Writer, and is interested in all things computing, software, tech, mathematics and science. Previously, she has written articles about popular culture, economics, and miscellaneous other topics.
She has a personal interest in the history of mathematics, science, and technology; in particular, she closely follows AI and philosophically-motivated discussions.