Canon's ultra-wide zoom lens for mirrorless blows its DSLR equivalent out the water
The new RF 10-20mm F4 pro lens is a radically different offering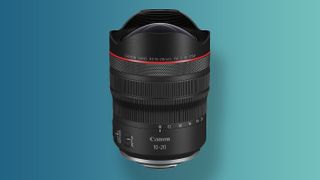 (Image credit: Canon / Future)
Canon has announced its widest-ever rectilinear zoom lens with autofocus, the RF 10-20mm F4 L IS STM, and it looks like one hell of a lens.
Think of the RF 10-20mm – the world's widest zoom lens with autofocus – as the mirrorless equivalent of the Canon EF 11-24mm f/4 L USM for DSLRs, which is a stable for professional architecture, interior and landscape photographers, only it's a radically different design that showcases what's possible for mirrorless vs DSLR.
Like the 11-24mm F4 DSLR stalwart, the RF 10-20mm F4 is a rectilinear ultra-wide angle, which means straight lines are kept straight throughout the entire frame instead of barrel distortion which is a usual trait of fisheye and other wide angle lenses. Rectilinear design is a minimum requirement that pro architecture and interior photographers in particular expect from a wide angle lens, and if you keep the lens is parallel to your subjects, perspective distortion will be controlled, too.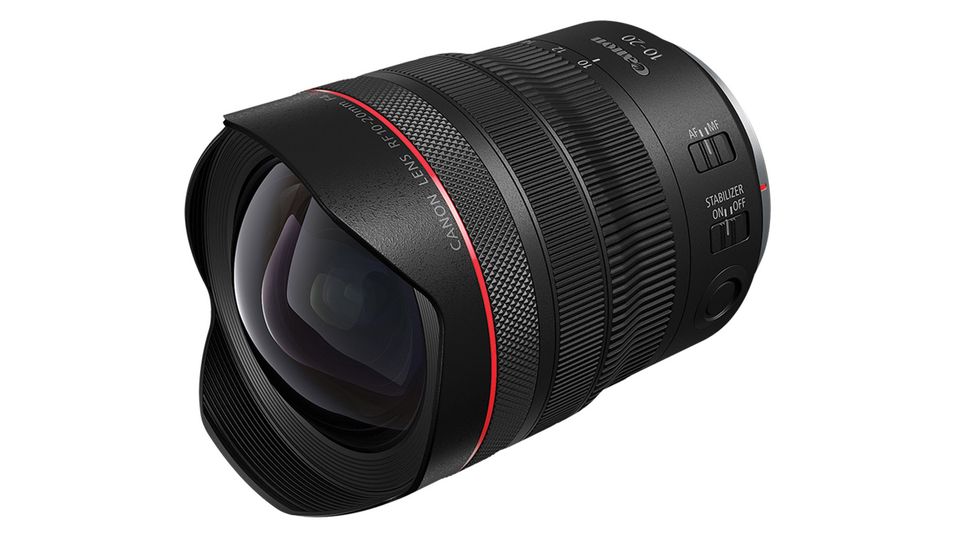 Impressively, the new RF 10-20mm F4 weighs a mere 20.1oz / 570g – that's less than half the weight of the 11-24mm F4 DSLR stalwart, which is a whopping 41.6oz / 1,180g, and becomes the lightest F4 zoom lens in Canon's line up. It's a staggering difference, I can't think of such a stark contrast between a mirrorless and DSLR lens design.
Canon RF 10-20mm F4 L IS STM: Price and availability
This is Canon and so naturally the RF 10-20mm F4 is pricy. However, its jaw dropping list price – at least for a F4 lens – is $2,299 / £2579.99 (I'll update this page with Australia pricing when that information becomes available). The lens is available from October 2023.
Naturally, for mirrorless we also get improved image stabilization – combine the RF 10-20mm's 5-stops of optical stabilization with in-body stabilization of a EOS R-series camera and you get up to 6-stops of stabilization. You can ditch the tripod more often, and remember this lens is half the weight, too. Mirrorless for the win.
It's also the first professional L-series lens from Canon that uses the STM motors for near silent autofocus. That's only possible because this is such a small and light full-frame L-series lens. The motors keep the focus group in an active position, so the RF 10-20mm is quicker to get started from standby.
I haven't held the lens yet, but it will no doubt pair up really well with an EOS R-series camera like the EOS R5, especially given the heaviest lens elements are positioned at the rear of the lens instead of the front, which made the EF 11-24mm front heavy.
Image 1 of 3
And if you pair the RF 10-20mm with an EOS R5, you gain peripheral control image stabilization – the EOS R5 has the latest algorithms to correct for the perspective of the lens for effective stabilization. Usually with ultra-wide lenses, fluttering in the corners is evident when stablization kicks in and can be particularly ugly for video. Beyond the EOS R5, we don't know at this stage which Canon cameras have or will have peripheral control stabilization.
With a bulbous front lens element and built-in lens hood, the 10-20mm F4 lens cannot accept front threaded filters. However, there's a rear gelatine filter holder instead, and so you can slot the comparatively tiny gelatine filter inside instead.
Analysis: World firsts, for a price
I was a little taken aback by the list Europe price of the RF 10-20mm F4 L STM lens, but this is Canon after all and after reflection it's a highly capable lens in keeping with similar ultra-wide zooms.
I'd expect its optical quality to outperform the EF 11-24mm F4 lens when using the F4 aperture, and the difference in quality to be less noticeable when stopped down to an optimum F11 aperture – we will look to test this lens and find out for ourselves. As an L-series lens, we can reasonably expect flare to be well controlled, which is a must for an ultra-wide angle lens that is particularly susceptible to flare.
The fact that Canon has been able to reduce the size and weight quite so much – less than half the weight – goes to show just what's possible with Canon's mirrorless RF-mount when compared to the aged EF-mount. The RF 10-20mm F4 looks like another exciting addition to the EOS R-series and will surely rank as one of the best Canon RF lenses, if not one of the best lenses bar none for wide angle landscapes and architecture. Given its wide perspective in a small package, it could also double up for video content creators. Canon fans should be excited about this one.
You might also like
Get daily insight, inspiration and deals in your inbox
Get the hottest deals available in your inbox plus news, reviews, opinion, analysis and more from the TechRadar team.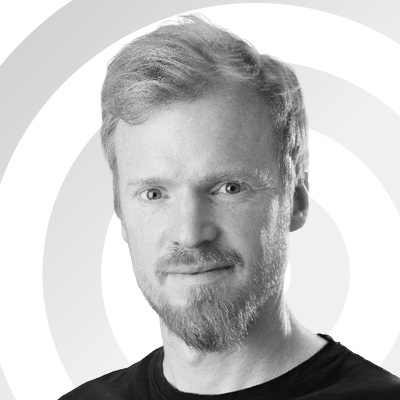 Tim is the Cameras editor at TechRadar. He has enjoyed more than 15 years in the photo video industry with most of those in the world of tech journalism. During his time as Deputy Technical Editor with Amateur Photographer, as a freelancer and consequently editor at Tech Radar, Tim has developed a deeply technical knowledge and practical experience with cameras, educating others through news, reviews and features. He's also worked in video production for Studio 44 with clients including Canon, and volunteers his spare time to consult a non-profit, diverse stories team based in Nairobi. Tim is curious, a keen creative, avid footballer and runner, and moderate flat white drinker who has lived in Kenya and believes we have much to enjoy and learn from each other.