Black Friday may officially be over, but we're still seeing plenty of excellent Black Friday Nintendo Switch deals available to grab right now - and we expect many will run through to Cyber Monday on November 29. While discounts on the standalone Nintendo Switch are few in number, we're seeing some brilliantly priced Switch bundles that are well worth investing in.
We're also seeing some pleasing discounts on Nintendo Switch OLED bundles, which is a welcome surprise, given that the console was only released on October 8. There are plenty of other Black Friday Nintendo Switch deals still available on Switch accessories and Switch games as well, so online retailers are really giving us lots to choose from.
So what are the best deals at the present moment? In the US, Best Buy currently has an offer for a Nintendo Switch console, which comes packaged with Mario Kart 8 Deluxe and a three-month Switch Online subscription for $299.99. Walmart has the same offer on, too, but for $1 less. In the battle to save any money you can, then, it's up to you who will receive your hard-earned cash.
This is one of this year's most popular deals, so make sure to grab it while you can. If you're in the market for some new Switch games, GameStop has discounted a range of top Nintendo Switch titles, with The Legend of Zelda: Breath of the Wild down of particular interest: it's down to $39.99 currently.
There are also plenty of good Switch deals in the UK, too, like this Nintendo Switch with Just Dance 2022 bundle for £273.99 at Amazon. The console is available on its own too for just £215, which is a fantastic low price. We're also seeing quite a few discounts on Nintendo Switch OLED bundles for UK-based Nintendo fans, with Very offering a Nintendo Switch OLED bundle with Super Mario 3D World & Mario Kart 8 for just £379.97. These discounts aren't massive but, given the extremely limited Nintendo Switch OLED stock, they're worth checking out if you're on the hunt for one.
We'll be bringing you more console bundles, games, and accessories as they're reduced over the weekend. We'll also be sharing all the best Cyber Monday Nintendo Switch deals over the coming days. Looking for even more gaming deals? Be sure to check out our dedicated PS5 Black Friday deals and Xbox Series X Black Friday deals pages, too, if you're after any non-Switch deals.
Black Friday Nintendo Switch sales: quick links
In the US:
In the UK:
The best Nintendo Switch Black Friday deals in the US
Black Friday Nintendo Switch deals (US): consoles & bundles
Black Friday Nintendo Switch deals (US): games
Black Friday Nintendo Switch deals (US): accessories
The best Nintendo Switch Black Friday deals in the UK
Black Friday Nintendo Switch deals (UK): consoles & bundles
Black Friday Nintendo Switch deals (UK): games
Black Friday Nintendo Switch deals (UK): accessories
When will the best Nintendo Switch Black Friday deals be available?
The best Black Friday Nintendo Switch deals are available right now. It's a popular item, which leads retailers to hold their flash sales for the moment of peak interest as they look to gain the edge over competitors with impressive bundle deals and other incentives.
We can back this up with data provided by Adobe, who looked at the important facts and figures of last year's holiday sales period. From that, we can see that prices in product categories, such as computing, fell as much as 29% at the start of Thanksgiving week. There appeared to be a similar trend this year, what with all of the early deals we saw. But it won't be until next year before we can confirm this or not.
Who has the best Nintendo Switch Black Friday deals?
All the usual tech retailers have some excellent Nintendo Switch deals during Black Friday. In the US, there's usually a headline bundle, set out by Nintendo, that's offered across the board, and first-party games also receive big reductions. You'll be able to find more variety in terms of bundles in the UK as well, but game deals are more limited.
Some of the best console prices, meanwhile, are sometimes found in major grocery stores such as Tesco and Aldi. However, the likes of Very and Currys are offering some of the best Nintendo Switch deals for Black Friday in 2021. At least in the UK, anyway.
Top US retailers
Amazon: regular flash deals on Switch bundles and top games
Best Buy: a range of discounts on Switch games and accessories
Walmart: often has at least one excellent standout Switch bundle
GameStop: multiple offers on consoles, games, accessories and more
Top UK retailers
Amazon: best prices for Switch bundles with many different games
Argos: limited stock but regularly has significantly reduced games
Currys: usually offers a wide range of different console bundles
Nintendo Store: regularly includes freebies with its Switch bundles
Very: offers a wide variety of Switch bundles with multiple top games
Tips for buying a Nintendo Switch over Black Friday
The best Black Friday Nintendo Switch deals are likely to sell out fast. These are incredibly popular consoles, and such demand has shown no signs of slowing over the past 18 months.
There's nothing to suggest that will change in the immediate future, especially with so many good offers available. So you'll need to be armed with a plan in order to find the best Black Friday Nintendo Switch deals before anyone else does. Luckily for you, we've done the hard work above, so you can browse until you find the right deal for you.
There may be other deals to be had over the weekend, too, so bookmark this page to be the first to hear about them when those sales do begin.
If you'd prefer to fly solo, there are a few tricks to nailing down that perfect Black Friday Nintendo Switch deal.
How to find the best Black Friday Nintendo Switch deals
The first step is to know what you're looking for, but to also remain both realistic and flexible.
Need to dive straight into The Legend of Zelda: Breath of the Wild from day one? We rarely see bundles offering such flagship titles with the full console with any sort of a discount. However, you could save some significant cash on the game by itself when Black Friday Nintendo Switch deals do roll around. That was the case earlier during Black Friday week on stores like Amazon, but stock has since dried up.
If you have a backup list of ideal Switch bundles, you'll likely have more luck in the shopping frenzy. For example, last year's offerings could send you home with Mario Kart 8 Deluxe, Nintendo Switch Online and a full console for just $299. Missing out on that stunning offer, because you were holding out for a more expensive game, could have led to lower savings overall. So make sure you get a bundle of some description, whatever happens. You can always buy the game you really wanted separately, or ask for it for Christmas.
Finally, look for first-party titles, extra accessories and the console itself sitting at the usual $299 / £259 retail price. There are plenty of these deals doing the rounds online at the moment, so we'd recommend grabbing any offer like this as they don't come around too often. Plus, Nintendo Switch game deals are far more frequent over the sales period, so you'll likely be able to save on the title of your choice once the race to checkout is over.
But how do you actually find those standout offers? Having a good knowledge of the retailers you'll be scouring is a must. Best Buy, Walmart, GameStop and Amazon are the places to be in the US – even if stock can sometimes move fast.
If you're in the UK, Currys, Very and Amazon are the best online retailers to browse. They all offer excellent bundles on Switch, Switch OLED and Switch Lite consoles, as you'll have seen above.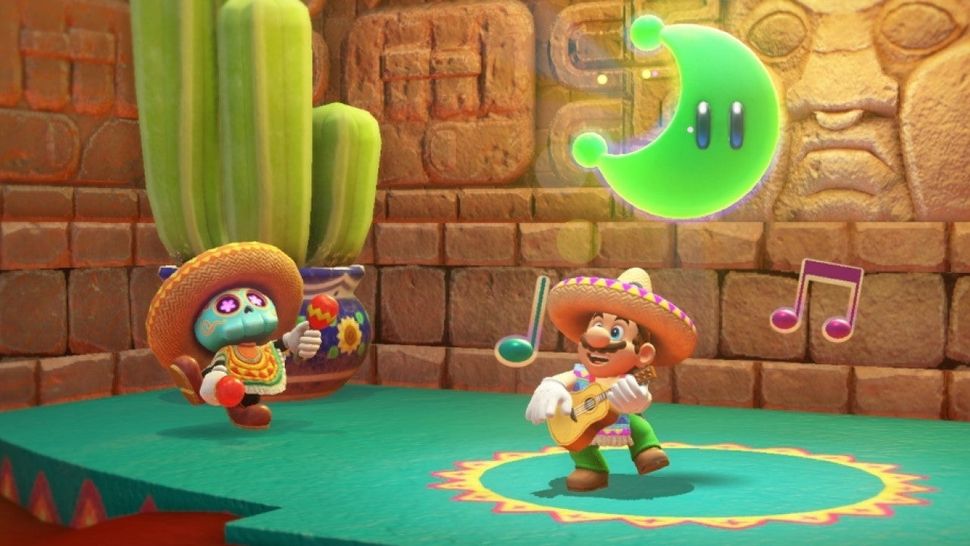 Is Black Friday the best time to buy a Nintendo Switch?
Going by past evidence, the Black Friday Nintendo Switch deals are certainly strong. Like anything, though, we've found offers running throughout the year that can match them. In general, prices may be slightly lower in November, but only on a few standout deals – and they can fly off the shelves particularly quickly.
We see a handful of deals that include games and accessories for the regular price of just the console in November. This is more of a rarity over the course of the year. However, year-round bundle prices might only be $10 to $30 / £10 to £30 more. So, if you spot a deal you like there's little reason to wait around – as long as you're staying close to that usual retail price of £259/$299.