This year's Black Friday Nintendo Switch deals have officially finished. Black Friday 2022 doesn't start until November 25, but there are still plenty of discounts to be found now. We've got today's lowest prices here, and we're expecting more offers in the Boxing Day sales (or after Christmas sales if you're in the US). Stay tuned for our pro predictions for the best Black Friday Nintendo Switch deals in 2022 - they'll be coming in the new year. In the meantime, here's a recap of what happened this year.
This Black Friday, we saw some excellent deals on Nintendo Switch consoles, bundles, games and accessories. In the US, Best Buy offered a Nintendo Switch console, packaged with Mario Kart 8 Deluxe and a three-month Switch Online subscription for $299.99, while GameStop discounted a range of top Switch titles, with The Legend of Zelda: Breath of the Wild discounted to $39.99. There were great Switch deals in the UK too, with Amazon offering a Nintendo Switch with Just Dance 2022 bundle for £273.99 and the standalone console for just £215. We also saw some pleasing discounts on Nintendo Switch OLED bundles, which was a welcome surprise, given that the console was only released a month before the sales period.
Today's best Nintendo Switch deals (US)
Today's best Nintendo Switch deals (UK)
Last year's best Nintendo Switch Black Friday deals (US)
Last year's best Nintendo Switch Black Friday deals (UK)
When will the best Nintendo Switch Black Friday deals be available?
The most likely scenario is that the best Black Friday Nintendo Switch deals are made available during the Thanksgiving weekend itself. It's a popular item, leading retailers to hold their flash sales for the moment of peak interest, looking to gain the edge over competitors with impressive bundle deals and other incentives. Of course, when those Nintendo Switch Black Friday deals are live, you'll find them all on this very page.
Tips for buying a Nintendo Switch over Black Friday
The best Black Friday Nintendo Switch deals will sell out fast. These are incredibly popular consoles and that demand has shown no sign of slowing. There's nothing to suggest that will change in 2022, especially if the offers are as good as this year. That means these are going to be some of the most sought-after offers come November. You'll need to be armed with a plan to finding the best Black Friday Nintendo Switch deals before anyone else does.
Come November, we turn our full attention to tracking all the best Black Friday deals so we'll be bringing you all the latest offers right here. Bookmark this page, then, to be the first to hear about them when those sales do begin.
If you're flying solo, however, there are a few tricks to nailing down that perfect Black Friday Nintendo Switch deal.
How to find the best Black Friday Nintendo Switch deals
The first step is to know what you're looking for, but to also remain both realistic and flexible.
Need to dive straight into The Legend of Zelda: Breath of the Wild from day one? We rarely see bundles offering such flagship titles with the full console at any sort of a discount. However, you could save some significant cash on the game by itself when Black Friday Nintendo Switch deals do roll around.
If you have a backup list of ideal Switch bundles, you'll likely have more luck in the shopping frenzy. Missing out on excellent bundle deals, because you are holding out for a more expensive game, could lead to lower savings overall. So make sure you get a bundle of some description, whatever happens. You can always buy the game you really wanted separately, or ask for it for Christmas.
Finally, look for first-party titles, extra accessories and the console itself. There are plenty of these deals doing the rounds online at the moment, so we'd recommend grabbing any offer like this as they don't come around too often. Plus, Nintendo Switch game deals are far more frequent over the sales period, so you'll likely be able to save on the title of your choice once the race to checkout is over.
But how do you actually find those standout offers? Having a good knowledge of the retailers you'll be scouring is a must. Best Buy, Walmart, GameStop and Amazon are the places to be in the US – even if stock can sometimes move fast.
If you're in the UK, Currys, Very and Amazon are the best online retailers to browse. They all offer excellent bundles on Switch, Switch OLED and Switch Lite consoles, as you'll have seen above.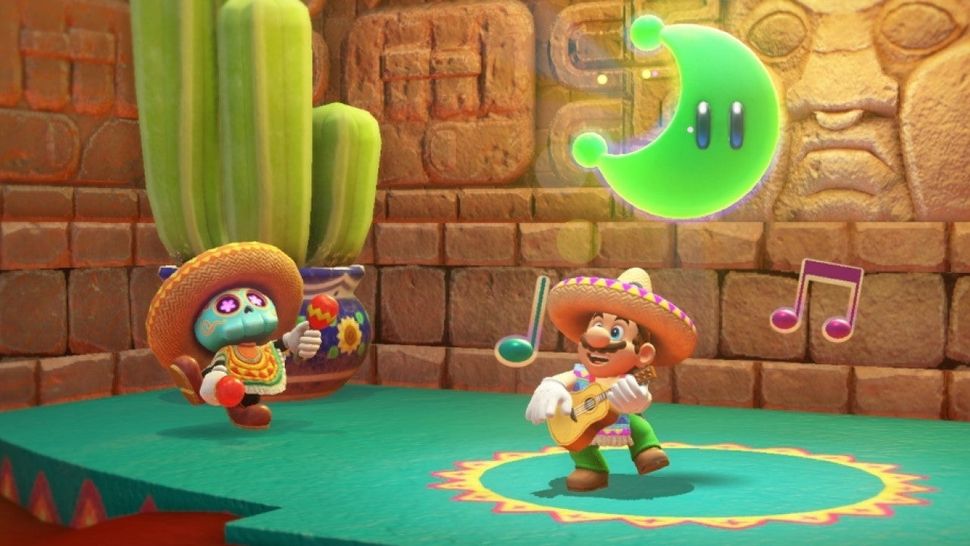 Is Black Friday the best time to buy a Nintendo Switch?
Going by past evidence, the Black Friday Nintendo Switch deals are certainly strong. Like anything, though, we've found offers running throughout the year that can match them. In general, prices may be slightly lower in November, but only on a few standout deals – and they can fly off the shelves particularly quickly.
We see a handful of deals that include games and accessories for the regular price of just the console in November. This is more of a rarity over the course of the year. However, year-round bundle prices might only be $10 to $30 / £10 to £30 more. So, if you spot a deal you like there's little reason to wait around – as long as you're staying close to that usual retail price of £259/$299.