If you're considering the best merchant services for your business you'll more than likely want the ability to take payments online and in person.
Modern businesses of all shapes and sizes need the ability to process card payments, be they online, offline or both to stay competitive in today's marketplace. Central to this is payment processing, which is a service normally supplied by using a merchant service provider.
Card present transactions are processed with a card reader. In some cases this makes use of a standalone device and a pinpad for countertop processing, or maybe a dongle that works in tandem with your smartphone. A supplementary app will usually help to complete the transaction.
It's also possible to process credit card payments through your e-commerce website, which may be preferable if you operate an online-only business. Customers will enter their card details via the site and the transaction will be processed by the merchant service you're using.
We've compared these merchant services across factors like features, functionality, and stability. We assessed the overall efficiency of the service and looked at what categories they'd be useful for (small, medium, or large businesses), among other things.
What to consider with the best merchant services
Why you can trust TechRadar Our expert reviewers spend hours testing and comparing products and services so you can choose the best for you. Find out more about how we test.
A service like this is merely one part of your point of sale (POS) system, which can do much more than simply process transactions, however. The best POS systems can manage your inventory, ensure you're on top of compliance-related payment regulations, and help your business avoid fines and other administrative costs (such as chargeback fraud), all while offering advanced security features that protect from data theft and cyber breaches.
POS processing fees tend to be cheaper, on the grounds that the customer is physically present and so the chances of fraud are less than anonymous online transactions. But POS processing in a brick and mortar store may require additional equipment, not least the card reader itself.
Fees can also vary according to sales volume, and it's worth keeping an eye on transaction fees. While some merchant services may charge seemingly high monthly fees, these often come with very low individual transaction costs that make them very competitive.
Overall, the market for merchant services is a competitive one, and there's plenty of choice out there. The challenge is to find one that works best for your business model. To help you, we've identified the best merchant services for both online and offline businesses.
What does it cost?
How much your merchant services cost your business depends on what sort of system you're going to need. If you're a small business then there is little point in spending a lot of money on a complex setup that might never get used to its full potential. At the same time, you'll want to invest enough in your merchant services to ensure that you're able to process payments as and when they're needed.
You'll find that payment providers often have deals and incentives available hoping to persuade you to sign up for their services. However, it's worth checking what level of commitment is needed. Again, there's little point in having a contract for long-term merchant services if you only need to process payments occasionally.
Merchant services features and benefits explained

(opens in new tab)
Manage inventory
Merchant services aren't just about processing payments. The best POS systems (opens in new tab) can manage your inventory, ensure you're on top of compliance-related payment regulations, and help your business avoid fines and other administrative costs too.

(opens in new tab)
Secure payments
Merchant services offer a more secure way of processing payments. Physical transactions start with a card reader, either a standalone device with a pinpad for your countertop or as a dongle for your smartphone meaning an app on your mobile device can run the transaction through.

(opens in new tab)
Hardware provided

If you've got a physical store, or even a pop-up small businesses merchant services can offer hardware if needed. POS processing in a brick and mortar store may require additional equipment, not least the card reader itself but also terminals and receipt printers.
The best merchant services of 2022 in full
(opens in new tab)
Square offers a merchant service designed to "start selling fast." It will attract smaller and new businesses with its promises: quick setup, no long term contracts, and no monthly fees, and the service even includes a free mag-stripe reader.
Square offers a robust feature set including being able to send invoices (even from a mobile device) to customers for payment, storing the card information for regular customers, plus support for third-party e-commerce platforms such as Wix and Ecwid. It also boasts the ability to take keyed-in payments directly via the Square Virtual Terminal without a card reader, and an offline mode for those occasions when an internet connection is not available.
Square further offers a variety of card reader hardware, beyond the free mag-stripe reader, such as paid devices that can handle card chips, and NFC payments.
The pricing is simple, with a single tier, and only transaction fees.
Read our full Square review here.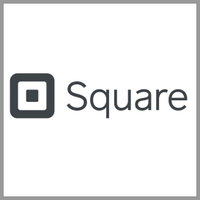 (opens in new tab)
(opens in new tab)
PayPal offers a business version of the ubiquitous online transaction tool, and it claims to be in use with over 17 million firms.
It features the secure transactions that PayPal is known for including fraud protection and risk modeling, a customer service team, and allows a variety of payment methods including mobile and in-store credit cards. Logically, it also provides support for acceptance of PayPal from its 200 million account holders.
The basic service is better suited for a lower volume of transactions, and especially well developed for ecommerce that can only be attractive to online start-ups and small businesses. However, more advanced options include a merchant account and Point of Sale (POS) features and functionality, which may require a monthly fee.
PayPal's transaction fees are competitive with similar services, though this may not be so true with higher sales volumes.
Read our full PayPal review here.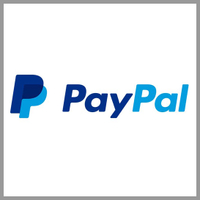 (opens in new tab)
PayPal - quick and easy card processing (opens in new tab)
Like all of the best credit card processing companies, PayPal regularly features deals and incentives. Take a look at the latest methods for processing credit and debit card payments, including point of sale, QR codes and a mountain of other small business-friendly options (opens in new tab).
(opens in new tab)
QuickBooks Payments is another option worth considering, as the company has expanded from simply providing accounting software to the arena of online payment processing, and now full merchant services.
Options include a card reader for store purchases, phone payments, and online processing. What is especially useful is its direct integration into the QuickBooks accounting software, which means even POS purchases appear immediately in your accounts in real-time.
Charges are provided upfront and are relatively straightforward. There's a Pay-as-you-Go payment plan with no monthly fee. However, there is also a Pay Monthly subscription option available for desktop users, which reduces card swipe transactions and may especially benefit volume users.
A free card reader is provided at sign-up for taking card payments, but if you'd also like to be able to deal with NFC payments from Apple or Android devices, you will need to buy the all-in-one card reader, though it's relatively inexpensive.
Read our full QuickBooks review here.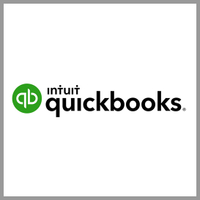 (opens in new tab)
QuickBooks - Accounts and merchant services (opens in new tab) QuickBooks benefits from having the muscle of Intuit behind it. While there's the cloud-based convenience of accounting there are merchant services too, depending on what kind of business needs you have. Small and medium-sized businesses will find it comes bristling with lots of features and there are frequent deals to be had (opens in new tab).
(opens in new tab)
Payline (opens in new tab) is a merchant service that promises to make it easy to accept credit card payments, and offers a variety of plans to suit any company's needs. It offers a variety of services including mobile, online, in-store, enterprise and integrated payments, and also Payline Medical for the healthcare field, and business loans as well.
Payline offers a Payline Gateway, that can be used as a plugin on a business website to accept payments, and also a 'virtual terminal,' that is used to manually enter payments received over the phone or through the mail.
Payline offers pricing based on the service. A swipe falls under Payline Start, which has a monthly fee with an additional small charge per transaction, which includes AMEX as well for an additional per transaction fee .
For a keyed-in, or online transaction, Payline Connect is also a monthly subscription, with slightly more expensive transaction fees, with AMEX also included. With Payline Connect there's a further option for the aforementioned Payment Gateway for an additional monthly fee.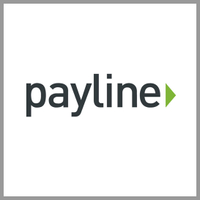 (opens in new tab)
(opens in new tab)
Stripe is yet another merchant service designed for online and offline businesses, with the company claiming to handle billions of dollars worth of transactions annually. The main difference between this service and many others is that it isn't an out-of-the-box solution. Instead, you're provided with a range of flexible tools to customize your own payment processes.
Designed for larger firms, it offers a plethora of APIs that allow you to create your own subscription services, on-demand marketplaces, or crowdfunding platforms. It supports a range of development languages, including Ruby, Python, PHP and Java.
Furthermore, Stripe supports more than a hundred currencies, and offers features such as mobile payments, subscription billing and one-click checkout. Users also get access to a dashboard where they can visualize transactions. Clearly, then, this is a feature-rich payment gateway, although Stripe does demand a lot more technological knowledge from the user than most providers.
Stripe offers a particular advantage to merchants based in Europe, as card processing fees for European cards are 1.4% + a small fee per transaction. For non-European cards processing fees are a more standard 2.9%, plus a small charge per transaction. Additionally, for larger volume needs, it has a customized plan with volume discounts.
Read the full Stripe review here.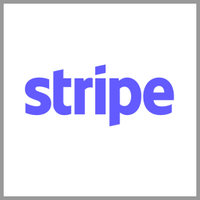 (opens in new tab)
Stripe - easy access card payment processing
(opens in new tab)If you're looking for a quick and easy way to start processing card payment then Stripe has a range of options. It features a complete payments platform with simple, pay-as-you-go pricing currently set at 2.9% plus 30¢ per successful card charge. Check out Stripe's current best deals (opens in new tab).
---
What is a merchant service?
A merchant service or credit card processing service handles electronic payments. The user will have to set up an account with the merchant service to enjoy swift and hassle-free payments from other consumers or businesses.
How to choose the best merchant services for you
If you're running a business and have the need to process payments, either from customers or other business outlets, you'll need a merchant services option.
Deciding on the right one for your operation depends on a few things, including the size of your business, its turnover of payment processing transactions and how many people will need to use it.
The best merchant services
The good news is that there are now merchant services that can be tailored to suit any kind of business, from small sole-trader operations right on through to larger, multi-employee corporates. However, you'll need to check that the merchant services provider you like the look of has everything required to match your needs.
Therefore, spend some time looking at contract options, monthly costs, what sort of hardware comes with the package and also the durability of the system it uses. Another core thing to consider is the level of support offered by a merchant service. If you run into problems you'll want to get some help and, most likely, get it as quickly as possible.
How we test the best merchant services
When testing to find the best merchant services we're ultimately looking for a product that can improve efficiency, make day-to-day payment processing easier and cost effective too. We're always mindful of what sort of product is going to suit particular businesses, especially those that fall into the small, medium and large category.
If you're running a small business, for example, you'll be looking for lower volume of payment processing, and a reduced operating cost to match. At the other end of the spectrum, it's likely if you're a larger concern that you'll want quick and easy payment processing for larger volumes of transactions.
We try payment processing options from the main contenders shown above and explore their features and functionality. We also look at stability too. The last thing you want whilst processing payment is to encounter connectivity issues and other technical glitches.
The good thing about selecting the entries for our best merchant services is that they already have a proven track record, making the testing process that little bit easier rather than dealing with an unknown entity.