Best free proxies of 2023
Five top-notch, 100% free, and efficient proxy servers
Best free proxies: quick menu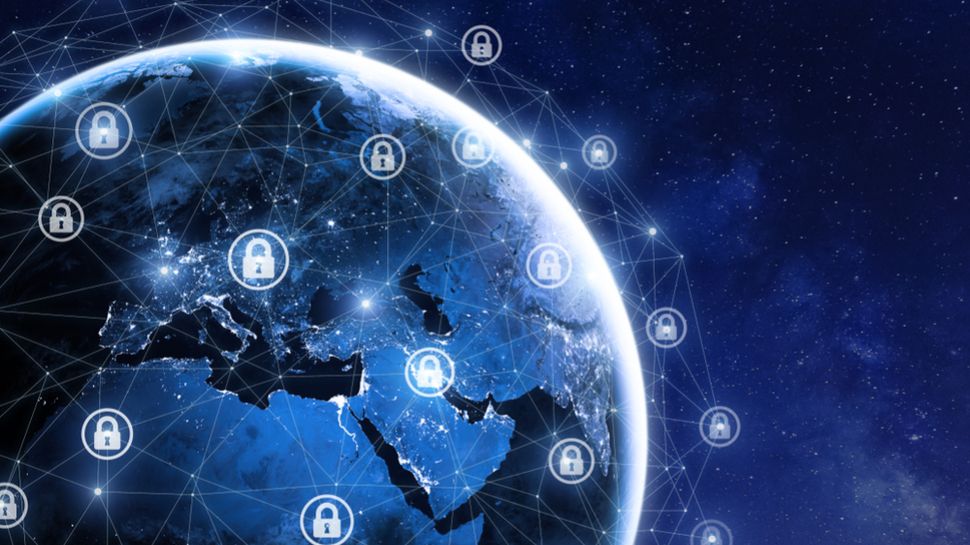 Unless you're atypically uninformed about the latest best practices in web scrapping or browsing, you may have already considered proxies. This client-service intermediary allows you to hide or change your IP address. However, this is not a single-use case of proxies. This mighty little technology may help you access blocked content, and control internet usage (by your children/employees), and you can even configure it to deny access to specific sites.
Most importantly, a proxy server enhances your network's holistic performance while keeping your data from unscrupulous access. However, you may have encountered their varied pricing plans when choosing a proxy server. You may find them a little less affordable, so you're probably looking for something that allows you to carry out secure and anonymous online activities without breaking the bank.
Today's post will walk you through five top-notch, 100% free, and efficient proxy servers. Read on!
We've also listed the best proxy for data centers.
---

Reader Offer: IPRoyal: Exclusive 30% discount
With a selection of different subscription options, some of the most affordable prices we've seen, and a responsive support team, IPRoyal is a leading proxy service provider. Use coupon TECHRADAR30 and get Royal Residential Proxies for your needs with a stunning 30% discount.
Preferred partner (What does this mean?)
How to pick the best free proxy
Why you can trust TechRadar We spend hours testing every product or service we review, so you can be sure you're buying the best. Find out more about how we test.
Before we delve deeper into the topic, let's help you understand how to evaluate a free proxy. Here we go!
Check for security
Free proxies often feature significant pitfalls. They may include malware-ridden ads, traffic monitoring risks, inadequate encryption, cookie theft, and privacy violations. You should be extremely careful when choosing your free proxy server.
HTTPS support is a priority, as connecting to a non-encrypted server can expose your data to unauthorized access.
In fact, it may elevate the chances of leaking important credentials or private communications. You should be extra mindful of these because some free proxy servers force their users to load pages in their unencrypted form. Don't fall into that trap.
Furthermore, many free proxy operators attempt to generate revenue by embedding exploited ads into the content. This may make you a victim of malvertising. In addition, they may steal cookies that store your login credentials.
Consider the risks when choosing your free proxy server to avoid nasty instances.
Ideally, you should look for an alternative that offers AES 256-bit encryption and a no-log policy, ensuring top-notch security.
Weigh the performance
Free proxy services can sometimes compromise performance. Slow speeds and limited bandwidth can make your browsing experience frustrating and time-consuming. This becomes even more concerning when you use your free proxy to carry out data-intensive activities like streaming or downloading.
Remember, free proxy servers are extremely popular. Hence, they manage a massive number of concurrent connections. This may lead to connectivity and performance issues.
You can go through reviews and testimonials to measure the performance and reliability of your chosen server. Alternatively, you can look for services with unlimited bandwidth. This will help you obtain a smooth and seamless experience.
Does it hide?
When it comes to using a proxy, the primary goal is, indeed, maintaining anonymity. However, while all free proxy servers claim anonymity, most fail to stick to their promise.
A handful of proxy servers have advanced attributes like IP rotation, ensuring more anonymity. Such servers change your visible IP address, allowing you to secretly carry out your web-scrapping activity.
Check for global coverage
The number and spread of servers as proxy providers may significantly impact your browsing experience.
Providers with many servers across multiple countries are often better at bypassing geolocation restrictions. This allows you to access a wider range of content that may not be available in your location. Therefore, consider the geographic coverage of the proxy servers when selecting your provider.
Test for convenience
A user-friendly interface can greatly enhance your experience, especially if you're a beginner. Proxies that are easy to set up and navigate can save you time and frustration.
Look for services that offer clear instructions, intuitive controls, and responsive customer support.
Measure the Compatibility
Not all free proxies can work well with your device, so before signing up with one, carefully check if it's compatible with your device and operating system.
Additionally, look for a service that supports simultaneous connections to use the proxy across multiple devices and operating systems.
We've also listed the best proxy sites.
The best free proxies of 2023 in full:
Best free proxy overall
Versatile with plenty of options
Reasons to buy
+
Versatile proxy network
+
Direct support available - 24/7/365
+
A lot of free proxy IPs available
Reasons to avoid
-
Proxy speeds can be a little slow
With over 8 million IPs, IPRoyal is one of the more popular proxies on the market. Based in the United Arab Emirates, the service offers a variety of proxy solutions - datacenter, sneaker, residential, and 3G/4G/5G mobile proxies.
IPRoyal has a list of proxies on their website which are free of charge to use, and the company states that the list is updated every ten minutes. There are thousands of HTTP, HTTPS, and SOCKS proxies on the list, located in many different countries, and they are all carefully selected and tested.
On the off chance that users aren't satisfied with those proxies, the company also provides a free trial of their services, which include the mentioned proxy solutions, like residential or datacenter.
Live chat and email support are available 24/7/365. Even though the phone support is missing, in general, the support agents are swift and knowledgeable, so you shouldn't wait too long to get a response.
While IPRoyal might not seem like a free proxy in a traditional sense, the extensive list they provide is surely something worth considering.
Best free proxy for city-specific servers
2. Hide My Ass
Strategic server locations
Reasons to buy
+
City-specific servers
+
Can encrypt URLs
Reasons to avoid
-
Confirms before loading website
Our second pick on the best free proxies list is Hide My Ass. This popular provider has turned into a household name in the proxy landscape. HMA ensures smooth, unrestricted web access. Over the years, it has garnered the trust of millions of users worldwide with its consistent, high-quality service.
HMA was founded back in 2005. Thus, it boasts one of the lengthiest track records in the privacy business. Leveraging HMA, you can access free proxy services in several ways. Among them, pointing your browser at its proxy page is the simplest.
HMA's proxy servers are spread in Germany, the United Kingdom, the USA (New York and Seattle), the Netherlands, and the Czech Republic. Its exclusive privacy features include the option to hide destination links from snoopers, disable cookies, remove scripts, etc.
HMA allows you to unblock sites efficiently. Its extension is identical to a VPN app. All you need to do is to choose a location, and your browser traffic will be redirected through a server in that country.
The proxy also features a WebRTC blocker. This helps reduce the room for IP leaks.
As an added advantage, HMA utilizes cutting-edge encryption standards to protect your browsing data from potential cyber threats. However, it might not be the best choice for complex tasks as its free version has certain limitations.
For instance, while accessing sites via HMA, you won't get regular Java script support. You may need to take HMA's second proxy route to dodge this inconvenience.
Best free proxy for web scraping
3. ScraperAPI
Supports automatic retries
Reasons to buy
+
Ideal for web scraping
+
Vast IP pools
+
Features intelligent routing
The next on the list is ScraperAP. Unlike HMA, ScraperAPI doesn't limit itself to lightweight browsing. Instead, it seamlessly serves developers and companies involved in heavy web scraping tasks.
With its pool of over 40 million IPs, ScraperAPI ensures a high success rate while extracting data from websites.
This API-based proxy service intelligently routes your requests through different IPs, reducing the chance of getting blocked. It also automatically retries failed requests, ensuring a smooth scraping experience. However, due to its highly technical approach, non-tech-savvy users might find it challenging to operate ScraperAPI.
Best free proxy for security
4. Hide.me
Multiple server locations to bypass geo-restrictions
Reasons to buy
+
Advanced encryption
+
Clean and easy-to-navigate user interface
+
Supports various protocols, including SOCKS, PPTP, and L2TP
Our next pick, Hide.Me, is a Malaysia-based provider. Though a little less popular than HMA or ScraperAPI, Hide.Me is a stalwart in the proxy and VPN industry. While the free version has some limitations, it still delivers a seamless experience for basic internet usage. Its significant server locations facilitate unrestricted access to geo-blocked content.
However, it may not be the best fit for resource-intensive tasks like high-definition streaming or large-scale web scraping. Unlike HMA, Hide.Me's free version doesn't come with an auto-hide feature.
Best free proxy for ease of use
5. VPNBook
Easy to install and set up
Reasons to buy
+
Free access
+
Unblocks US Netflix
+
Simultaneous Device Connections
VPNBook is an entirely free proxy service known for its simplicity and efficiency. While it doesn't offer a broad feature set like HMA, Hide. me, or ScraperAPI, VPNBook is perfect for users seeking straightforward, unrestrictive web access.
The provider offers various server locations, including the US, UK, Canada, France, Germany, and Poland. Multiple server locations allow you to bypass regional restrictions and access geographically locked content.
It uses military-grade encryption to protect your data. The typical encryption algorithm used is AES-256, which is widely regarded as secure.
What's more, different governments and corporations worldwide rely on AES-256. It's virtually uncrackable, providing strong protection against data breaches. Furthermore, the provider supports protocols like PPTP, OpenVPN, and SSL-based 2048-bit encryption as well.
Unlike many other free VPNs, VPNBook doesn't impose a bandwidth limit. In addition, VPNBook is compatible with various platforms, such as Windows, macOS, iOS, Android, and Linux. This wide compatibility allows users to use the service on virtually any device.
However, the speed might vary depending on the server load and your own network conditions. This could consequently affect activities requiring a stable connection, like streaming or online gaming. Lastly, torrenting is not recommended if you're using VPNbook.
Best free proxy for privacy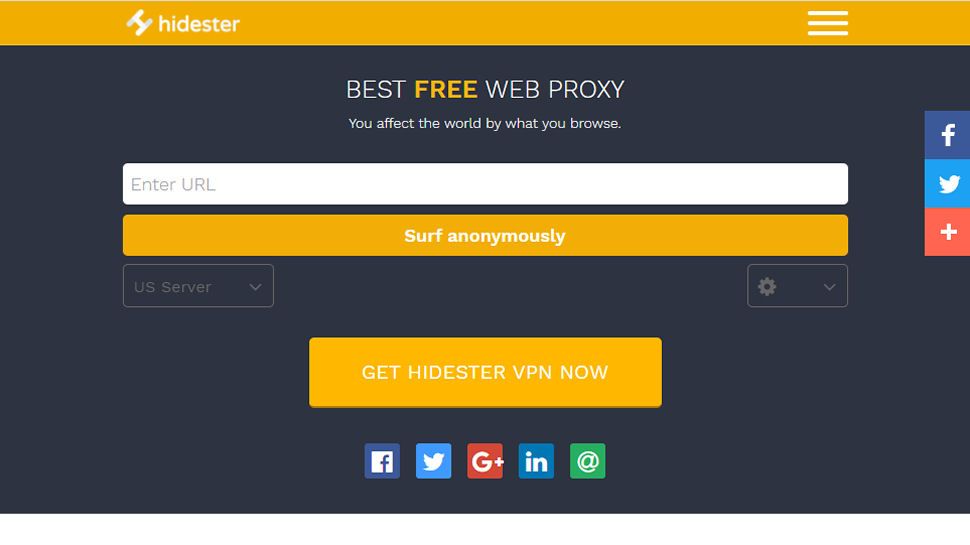 6. Hidester
Prioritizes user privacy
Reasons to buy
+
Helps bypass any geo-blocked content
+
Safeguards your data while using Hidester
+
Seamless browsing experience
Hidester is a renowned name in the proxy services market. Diving deeper into its mechanics, the service incorporates advanced encryption methodologies to ensure user data privacy. At its core, Hidester employs 256-bit Advanced Encryption Standard (AES) to secure data. Alongside this robust encryption, Hidester operates under a stringent no-logs policy.
From an interface perspective, Hidester is designed with a clear focus on usability. The intuitive layout allows users to easily select the desired server location, simplifying the process of bypassing geographical restrictions.
With servers spread across numerous locations globally, Hidester offers a broad range of options to connect to the internet as if you were in a different country. This opens up access to regionally restricted content. Furthermore, the provider maintains a fast and stable internet connection by implementing modern proxy technologies and server optimization techniques, regardless of the server location.
However, there are certain constraints with Hidester. Unlike VPNbook and ScraperAPI, it features limited server selection and data caps. These limitations might hinder performance for users requiring high-bandwidth or frequent server switches.
---
Best free proxies FAQs
Frequently Asked Questions (FAQs)
1. Can I use a free proxy for streaming?
Yes, you can use a free proxy for streaming. However, the streaming experience might not be optimal due to bandwidth limitations and speed issues.
2. Are free proxies safe?
While free proxies offer anonymity, they may not provide the same level of security as premium services. Always opt for reputable providers and read their privacy policies carefully.
3. Can I use proxies for web scraping?
Yes, some proxies like ScraperAPI are specifically designed for web scraping tasks. They offer a large pool of IPs and intelligent routing to avoid getting blocked.
4. Do free proxies keep logs?
Policies vary among providers. While some like Hide.Me and VPNBook follow a strict no-logs policy, others might keep some user data. Always read the provider's privacy policy before using its service.
5. Can I use a free proxy for P2P file sharing?
While it's possible, many free proxies block or limit P2P traffic due to legal and bandwidth issues. It's better to use a VPN for such purposes.
Conclusion
Navigating the world of free proxy services may seem daunting. However, by considering the key aspects mentioned in this guide, you can find the perfect solution that caters to your needs. Refer to our vetted recommendations, all of which come with their unique strengths. This will help you obtain a fantastic online experience.
Finally, remember that the 'best' proxy isn't necessarily the one with the most features or the highest price tag. Instead, it's the one that aligns best with your requirements. Happy and secure browsing!
Are you a pro? Subscribe to our newsletter
Sign up to the TechRadar Pro newsletter to get all the top news, opinion, features and guidance your business needs to succeed!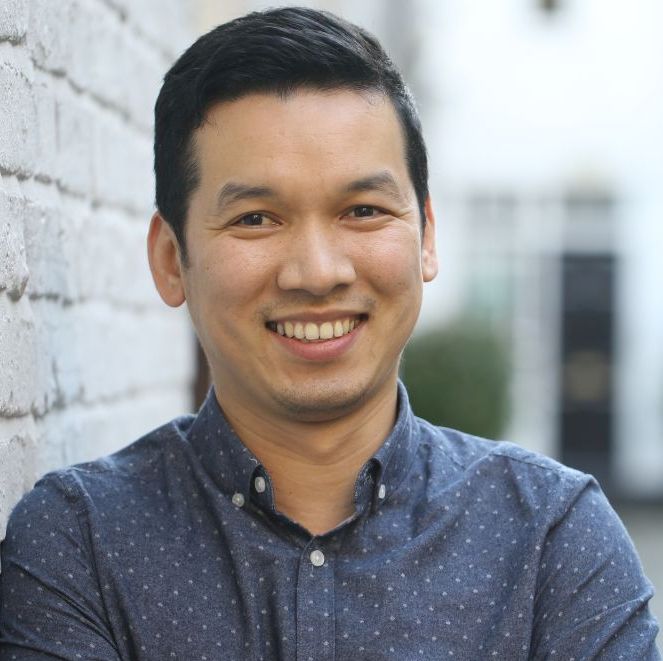 Managing Editor, TechRadar Pro
Désiré has been musing and writing about technology during a career spanning four decades. He dabbled in website builders and web hosting when DHTML and frames were in vogue and started narrating about the impact of technology on society just before the start of the Y2K hysteria at the turn of the last millennium.