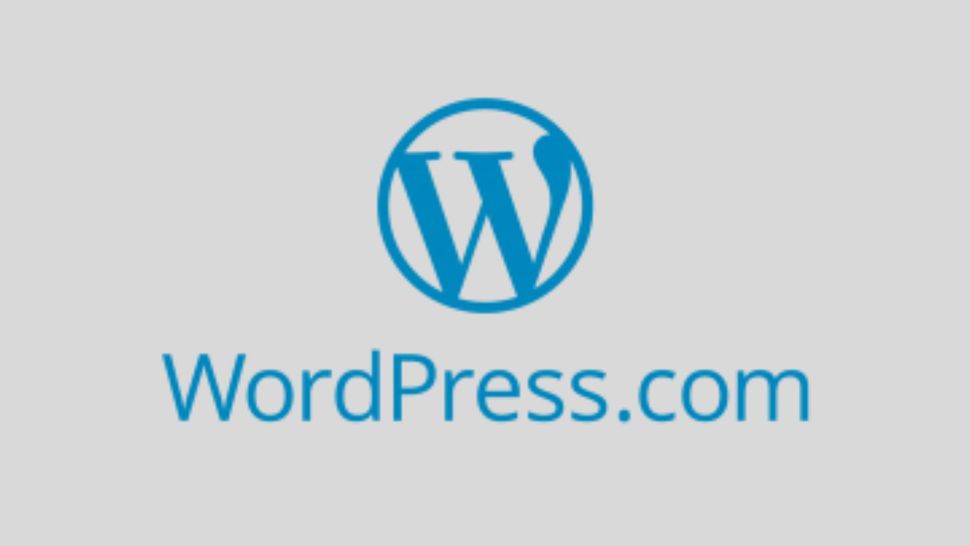 WordPress is often regarded as the easiest and best website builder if you're looking to build something that you won't outgrow in the long run.
As the world of web development and design continues to evolve, it can be difficult to decide which content management system (CMS) is best for your website.
There are a number of options available, but two of the biggest players are WordPress.com and Squarespace.
Both offer powerful features, along with a host of advantages and disadvantages. Let's take a look at each CMS in more detail to help you make an informed decision about which one is right for you.
WordPress vs Squarespace: Main similarities
Both WordPress and Squarespace are designed to be easy to use, even for those who don't necessarily have any experience with web design or coding. Squarespace offers a drag-and-drop editor that allows you to simply move elements around on the page to create a website exactly as you want it. WordPress also offers an intuitive WYSIWYG (what you see is what you get) editor so that you can quickly customize your site's look and feel.
One of the biggest advantages of both WordPress and Squarespace is that they offer users a wide range of customization options. With WordPress, there are thousands of themes available that can easily be installed with just a few clicks. These themes allow you to customize the look and feel of your site without having to write any code yourself. Squarespace also offers a variety of templates for different types of websites, including ecommerce platforms, portfolios, blogs, and more.
WordPress vs Squarespace: Main differences
One of the biggest distinctions between WordPress and Squarespace is in terms of design options. With WordPress, you can customize nearly every aspect of your website design according to your exact specifications. This means that if you want to create something totally unique and eye-catching, it's possible with WordPress. However, this also means that you need some coding knowledge in order to make use of this level of customization.
Squarespace takes a different approach by offering template-based designs that are already created for you. If you're not comfortable with coding or don't have time to create a custom design from scratch, then Squarespace makes it easy to get started quickly with its selection of pre-made templates that can be customized as needed.
WordPress and Squarespace also differ in terms of their content management systems (CMS). A CMS is the underlying technology behind any website and determines how content is stored and displayed on the web pages. WordPress uses an open source software, which allows for maximum flexibility when it comes to designing and coding your site. On the other hand, Squarespace relies on its own proprietary CMS which gives users less control over how their sites are designed and coded but makes it easier for users who don't know HTML or CSS code to create a great looking website with minimal effort.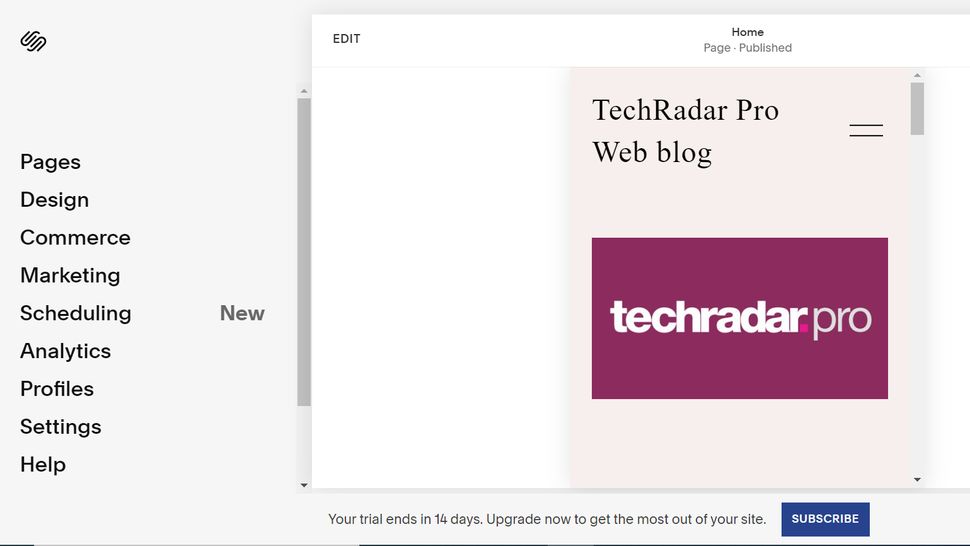 WordPress vs Squarespace: Ease of use compared
WordPress is known for its flexibility and scalability, but for people who are new to website building, its complex user interface can be intimidating and cumbersome. In order to get up and running with WordPress, you need to have some knowledge of HTML and CSS coding in order to customize their site. Additionally, users will need to manually install plugins in order to add features such as contact forms or ecommerce support. For beginners who are unfamiliar with coding languages or website development in general, this can be overwhelming.
In contrast, Squarespace has a much simpler user interface that makes it easier for beginners to navigate. Everything from creating pages and posts to adding features like contact forms or ecommerce support is handled through a simple drag-and-drop system.
This makes it easier for beginners who don't have any coding experience because they don't have to worry about manually installing plugins or writing code from scratch. Additionally, Squarespace has an intuitive admin panel that allows users to quickly manage their site without having to dig through complicated menus or settings pages.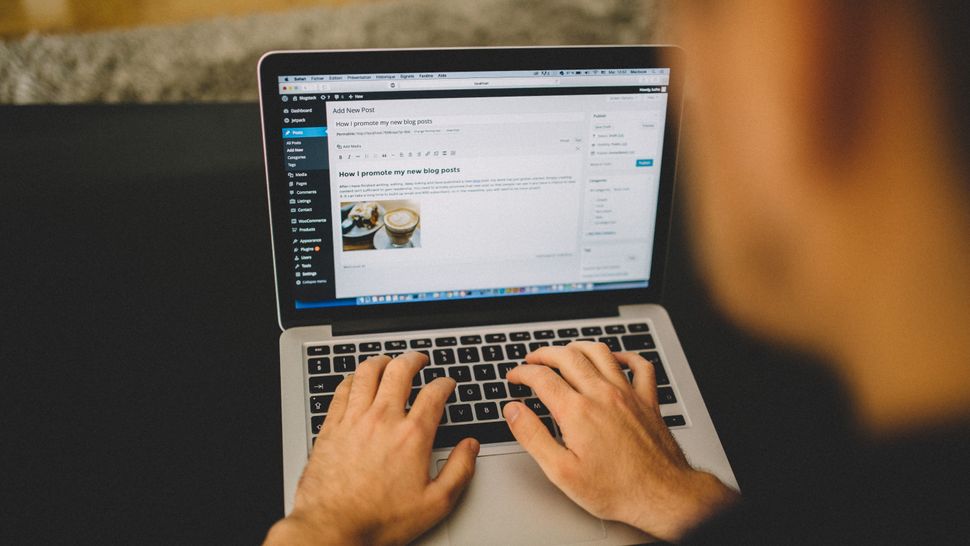 WordPress vs Squarespace: Design compared
Both WordPress and Squarespace offer a variety of design tools that make customizing your site easier than ever before. With WordPress, you can use plugins like Visual Composer or Elementor to build pages quickly by dragging and dropping elements around on the page.
Similarly, with Squarespace you can customize your site using their drag-and-drop page builder tool or add blocks which are essentially pre-made sections that you can easily add into any page on your site. Overall, WordPress gives more flexibility when it comes to designs.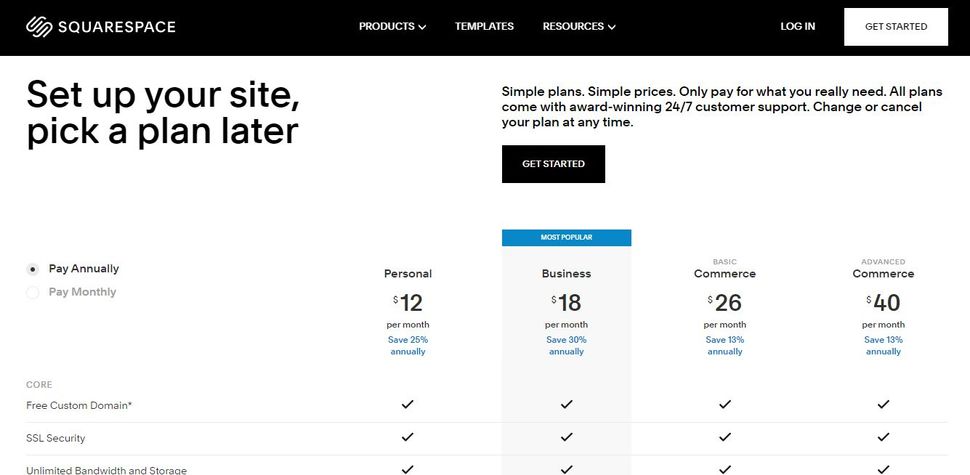 Pricing compared
The cost structure between these two services is quite different as well. WordPress offers free hosting plans but these plans come with limited features and customization options – plus you'll need to purchase a domain name separately if you don't already have one (which can add up). On top of this, if you want access to more advanced features or plugins then you may need to upgrade your plan which will cost extra money each month or year depending on what type of plan you choose.
In comparison, all Squarespace plans include hosting and domain name registration so there are no additional costs associated with setting up your site beyond whichever plan you choose (which range from $12-40 per month). Additionally, all plans come with unlimited storage space so there's no need to worry about running out of room as your site grows over time
Apps and plugins compared
WordPress is an open source platform, which means that anyone can create apps or plugins for it. This flexibility has led to thousands of different apps and plugins available for WordPress users, from ecommerce solutions to analytics tools. And because these apps and plugins are created by a diverse range of developers, they come in all shapes and sizes—some are free, some are premium. However, the sheer number of options can be overwhelming if you're not sure what you're looking for.
Squarespace also offers plenty of options when it comes to apps and plugins. While its selection isn't as diverse as WordPress', it still offers a wide variety of tools that can help you build your website quickly and easily. These include ecommerce solutions like Shopify integration, analytics tracking tools, marketing automation tools, email marketing services, social media integrations, SEO tools, image optimization tools, etc. The main difference between Squarespace's offering compared to WordPress is that all the apps and plugins are curated by Squarespace themselves so there's less risk involved when installing them on your site.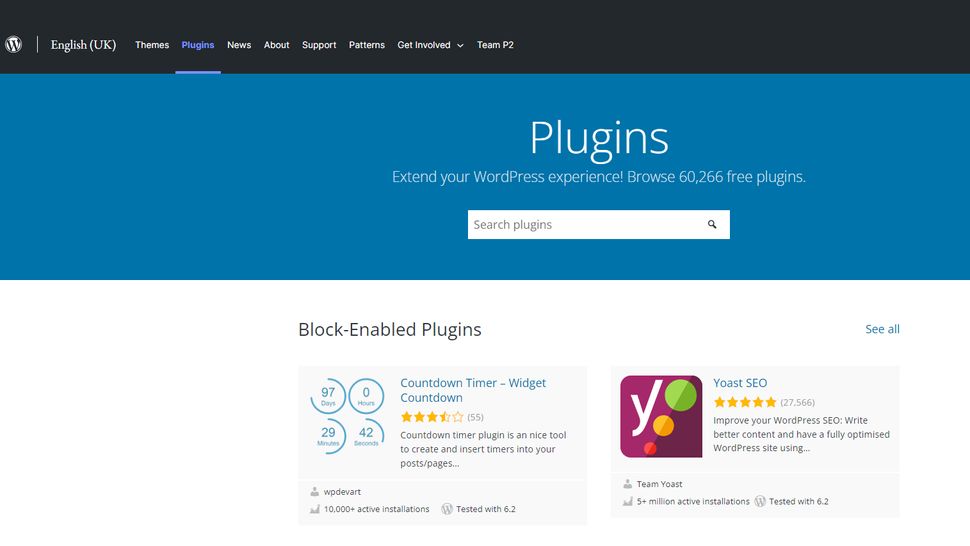 SEO, blogging and ecommerce features compared
When it comes to SEO features, both platforms have their pros and cons. WordPress is the most search engine friendly platform with its ability to install plugins like Yoast SEO which allow users to easily customize their meta tags and titles. In addition, WordPress has the advantage of being open-source which means that it's constantly being updated with new features to help optimize your site's SEO performance. On the other hand, Squarespace offers built-in SEO tools such as customizable meta tags and descriptions as well as support for structured data markup. However, these features are limited compared to those offered by WordPress plugins like Yoast SEO.
WordPress is widely known for its blogging capabilities due to its vast selection of themes, plugins and customization options. It also offers users the ability to create custom post types, giving them more control over how they structure their content. On top of this, users can also utilize third-party services such as Jetpack which allow them to add extra features to their blogs such as subscriber forms or email subscriptions. Squarespace has some great blog templates but doesn't offer much in terms of customization or extra features compared to what you get with WordPress.
Both platforms offer some great ecommerce features but there are some differences between them that may influence your decision making process when choosing which platform best suits your needs. For example, WordPress has a wide range of plugins available including WooCommerce which allows users to set up a fully featured online store quickly and easily without any coding knowledge required. Whereas Squarespace doesn't have any third-party integrations available so users must use the built-in ecommerce solution if they want an online store on their site.
Security and support compared
When it comes to security, WordPress is the clear winner. While both platforms offer strong security measures, WordPress has more layers of protection. For starters, there are multiple updates each year for both core software and plugins that can help keep your website secure from hackers and cybercrime. Additionally, WordPress offers a variety of plugins that provide additional layers of security such as firewalls, anti-spam protection, malware scanning, and other tools designed to protect against malicious attacks.
Squarespace also offers basic security measures like SSL certificates and regular backups but its options are limited compared to those provided by WordPress. The bottom line is that if you want maximum protection for your website then WordPress is the better choice.
In terms of support, Squarespace offers more comprehensive help than WordPress does. If you choose Squarespace to build your website then you will have access to 24/7 customer support via phone or email as well as extensive tutorials and online resources that can help you troubleshoot any issues you may encounter with your site.
WordPress does offer some basic customer support but it is not nearly as robust as what is offered by Squarespace. Additionally, with WordPress you may need to hire an expert web developer in order to get the most out of the platform which can be costly depending on the complexity of your project.
Final thought
Ultimately, both WordPress and Squarespace have their pros and cons so determining which CMS is better really depends on what you need out of your website in 2022—and beyond. If you are looking for complete control over your site with the ability to customize each page using HTML/CSS coding language then WordPress could be a great option for you; however if you don't have coding experience or want something simpler then Squarespace might be more suitable.