Perfect Privacy has some excellent features and options, but the poor apps make them tricky to find and use, performance wasn't great and it's just too expensive for what you get. Might be worth a look if you really need a specific feature, but you'll probably be better off elsewhere.
Pros
+

Many advanced technical features

+

Effective kill switch

+

Unblocks Netflix

+

Bitcoin support
Cons
-

Very high price

-

No iOS app

-

Usability issues on Windows

-

Speeds weren't good for us
Why you can trust TechRadar We spend hours testing every product or service we review, so you can be sure you're buying the best. Find out more about how we test.
It may not have the brand recognition of the big-name VPNs, but Swiss-based Perfect Privacy is an unusual VPN with an interesting mix of features.
Like, say, no limit on the number of simultaneous connections, IPv6 addresses on most servers, torrent support, port forwarding, multi-hop VPN (passing your traffic through up to four servers to be even less traceable), tracker-blocking and anti-phishing, and multiple layers of IP leak protection.
Other areas are more basic. 40 location across 26 countries, isn't bad, for instance, but many VPNs offer more. You get VPN apps for Windows, Mac and Android, only (as we write, the Android app hasn't been updated for more than a year, and there's no iOS app.) Trial? Forget that, and if you do sign up, Perfect Privacy only offers a 7-day money-back guarantee.
Still, whenever we thought we were about to give up, Perfect Privacy would come up with another plus point to keep us smiling. NordVPN has been talking about moving servers to RAM, for instance, to make sure they can't store persistent logs, but Perfect Privacy did that long ago (a bit like ExpressVPN). The company may be small, but it seems to know what it's doing.
Catches? The price. Perfect Privacy's monthly plan is just about acceptable at $12.95, but there's little discount for longer terms. The one-year plan still costs $9.99 a month, and even the two-year plan is a chunky $8.99 (Surfshark's two-year plan is less than a quarter of the price at $1.99.)
This clearly isn't a VPN for bargain-hunting beginners, then, but if you need Perfect Privacy's advanced features, it might be worth a look.
Privacy
Perfect Privacy has a very short and clear logging policy: "We do not record or log any user traffic so potential sharing such data with third parties is technically impossible. We do not store IP addresses, access times or duration, nor bandwidth caused by individual users." Good news: that's ruling out logging of any of your online activities, or of any session data (times you've connected, bandwidth used and so on).
The company records the total load on individual servers, but nothing that can relate to a specific account or how it's being used.
Unlike TunnelBear, VyprVPN and a few other top VPNs, Perfect Privacy hasn't had its systems publicly audited, which means there's no way for potential customers to confirm that it's living up to its privacy promises.
Perfect Privacy's long history in the industry and obvious technical expertise count in its favor, and we see no reason to doubt what the company is saying. But customers shouldn't have to rely on trust alone, and hopefully the company will put itself through some kind of audit in future.
Setup
Signing up for Perfect Privacy was easy. We chose a plan, handed over our cash (cards, PayPal, Bitcoin and many other methods are supported via BitPay and Paymentwall), and the website was ready to display our login credentials.
Perfect Privacy's focus on privacy is obvious right away. Customers are assigned a random user name and password, rather than being allowed to enter the same credentials they've used many times before. These aren't sent to your email unless you request it, and they're only displayed once. If you lose them, you'll have to request another password from your web console. This may be less convenient, but it's for good reason, and your account should be more secure as a result.
An excellent Download section brings together everything you need to get started: app download links (Windows, Mac, Android), setup guides for many more (iOS, Chromebook, Linux, Raspberry Pi, BlackBerry, dd-wrt, AsusWRT Merlin, Tomato and more), and various files that experts can use to help configure the service (OpenVPN configuration generator, IPsec/ IKEv2 certificates, IPsec pre-shared keys, proxy details, IP addresses and more).
We're often forced to hunt through FAQ pages and tutorials to find this kind of information, so it makes a very refreshing change to find it all in one place.
Apps
Perfect Privacy's Windows app doesn't have the graphical style of the typical VPN app. There are no sculpted panels here, no gorgeous hi-res icons; this is all tiny buttons, too much text and a generally clumsy interface.
Most apps might have a single Connect button which gets you connected to the nearest server, for instance. Quick and easy. Unfortunately, there is no automatic server selection here, you must choose your location manually from a lengthy list.
That's normally very simple, but somehow Perfect Privacy finds a way to make it harder. You can't just double-click a country name or flag to get connected, as you can with almost everyone else. Instead, every location has its own separate Connect button, so you must scroll down the list, find the location you need, then click the Connect button to its far right to get protected. It's not difficult, but it's far more awkward than it needs to be, and it leaves us wondering - how did anyone think this interface was a good idea?
Look past the clumsy interface, though, and there are several neat bonus features scattered around.
Every server has an indication of load, for instance, but this isn't just a meaningless percentage figure. There are 'used' and 'total' bandwidth figures ('790 / 1000 Mbit'), green bars as a visual indicator, and these aren't static values - they update at regular intervals to give you the latest figures.
A 'Ping Servers' button displays latencies, too, but not just with a one-off result. The client repeatedly pings each server, then displays the average, for greater accuracy, and keeps going until you stop.
Issues connecting? You can display a log screen with a click. This is also a live view, so you can watch connection status updates (and perhaps spot error messages) as they happen.
When you're connected, another click displays the details, and again, there's much more here than you'll see elsewhere: your chosen location, the IPv4 and IPv6 address of the server, and the addresses you've been allocated, and the locations of the two DNS servers you're using.
A comprehensive Settings panel starts with familiar options that any VPN user might recognize. You're able to switch protocol, for instance (OpenVPN or IKEv2), decide if and how the client launches with Windows, and reconfigure the server list (sort by city, country or ping time, for instance.)
There's so much more, though, that we can't even begin to discuss it here. But just racing through a few, you can choose your preferred OpenVPN encryption method (AES-128/256, CBC/GCM, CAMELLIA-128/256-CBC), opt to pick locations down to the server level, set up an entire table of port forwarding rules, opt to pass your traffic through multiple servers, configure proxies, choose from multiple stealth technologies to bypass VPN blocking (Stunnel, SSH, Obfxproxy3), and take vast control over the client's DNS leak protection and firewall (its souped-up kill switch, preventing IP leaks if the VPN connection drops.)
We took a closer look at what was happening under the hood, but even those low-level details were more impressive than usual. Many VPN clients use old OpenVPN configuration files with minimal commands, for instance. Perfect Privacy's files are smartly designed, up-to-date, and take full advantage of the available technologies. They're as good as we've ever seen.
We've covered a lot of geek-oriented extras, here, but if you're not so technical, don't be put off. Almost all these extras are tucked away in the Settings panel or behind various buttons and links. If all you want to do is click Connect to get online, Disconnect when you're finished, that's all you need to do: you won't run into any complexities unless you go looking for them.
Performance
Perfect Privacy claims its Windows client firewall is better than a regular kill switch, and the company just might have a point. We tried closing our VPN connection using ever more drastic techniques, but the client didn't blink. In every case, the firewall immediately blocked our internet access, without any hint of a leak, while the client automatically reconnected.
This protection does introduce a usability issue, as it appears to take a while to configure. Connection times could be as long as 20 seconds, even for IKEv2 - we'd hope to see around 4 seconds, normally, and it can be much less.
And while most VPN clients disconnect almost immediately, but Perfect Privacy can have around an extra 15 second delay while it undoes its firewall and restores normal operations.
Perfect Privacy sells itself more on its advanced technical features than the ability to 'watch Hulu from anywhere', so we weren't expecting great website unblocking performance. But the results were fractionally better than we expected: although the service failed with Amazon Prime Video, BBC iPlayer and Disney+, it did get us into US Netflix and easier platforms like US YouTube.
Our speed tests started reasonably well, with downloads averaging 65-68Mbps on our 75Mbps UK test line. Speeds were a little more inconsistent than usual, but most of the time they performed very well.
US performance was very different, though. We gave Perfect Privacy room to breathe with a 600Mbps connection, but speeds were consistent at around 35-40Mbps. That's not a disaster - 35Mbps is perfectly adequate for most tasks - but it lags far, far behind the best of the competition. Across 20 tests, for instance, Speedify's lowest result - not the average, the very worst it achieved - was 256Mbps.
Perfect Privacy's tests were taken in March and April 2020, during the coronavirus lockdown, so it's possible that the results were affected by extra internet traffic (all those extra Netflix streams have to flow through somewhere.) Unlikely, as other VPNs have scored very well, but we can't rule it out.
The picture improved at the end of the review, though, as the Windows client flew through our privacy tests, returning IP addresses from the countries we expected and effortlessly blocking any and all DNS leaks.
Final verdict
Perfect Privacy has a lot of powerful features under the hood, but its handful of clumsy apps desperately needs a refresh, performance wasn't good for us, and even the cheapest plan is 50-100% more expensive than it should be. If you need its specific features, take a look, but if you're happy with the basics, there are very capable VPNs around for a lot less money.
Also check out our complete list of the best VPN services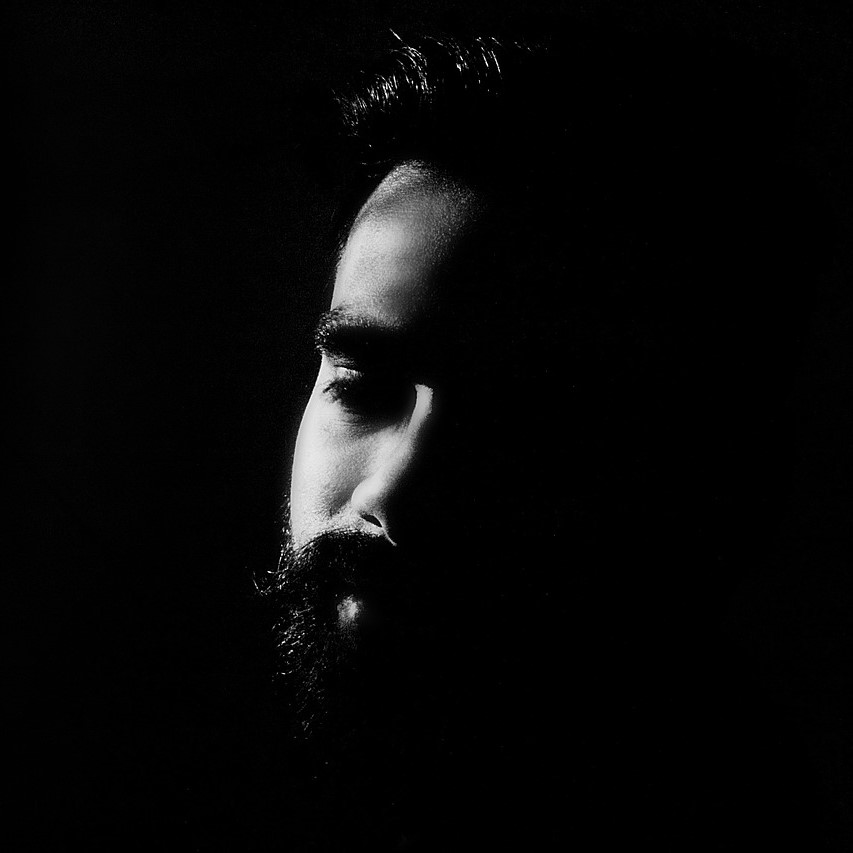 Mike is a lead security reviewer at Future, where he stress-tests VPNs, antivirus and more to find out which services are sure to keep you safe, and which are best avoided. Mike began his career as a lead software developer in the engineering world, where his creations were used by big-name companies from Rolls Royce to British Nuclear Fuels and British Aerospace. The early PC viruses caught Mike's attention, and he developed an interest in analyzing malware, and learning the low-level technical details of how Windows and network security work under the hood.