The LG Watch Sport gave Android Wear 2.0 a great running start and has since been updated to Wear OS, keeping it relevant.
It's a big watch, and not for light wrists – anyone turned off by the design should check out the LG Watch Style. But it packages all of its top-of-the-line specs into a stylish enough, circular form factor that we wanted to wear it even after we left the gym.
You just have to set your expectations for its limitations. Wear OS apps aren't as plentiful as they should be and the just-shy-of-a-day battery life means you'll want to keep the charger close by.
Who's this for?
Anyone who's into fitness but finds that current trackers just don't record the right data will appreciate the LG Watch Sport the most.
Early adopters likely enjoyed using the cellular phone and data capabilities, and everyone who tries this watch will dig the software and fitness features.
Should you buy it?
If you've been waiting for an untethered smartwatch and have a desire for logging your workouts, this smartwatch is a good fit. It's not going to change any minds about the usefulness of smartwatches if you've dismissed them as irrelevant previously – that's a tall order.
But if you want something a little smarter than a fitness tracker and don't want to pay Apple Watch prices, the LG Watch Sport is a good choice.
The competition
Don't think the LG Watch Sport is built for you? We take a look at some of the other devices you should think about getting.
LG Watch Style
The LG Watch Style is the lightweight Android Wear 2.0 alternative to the more robust (in all ways) LG Watch Sport. It too has a circular screen, but it's smaller, thinner and lets you swap out the bands. It's a case of fashion over functionality, though; it doesn't have all the sensors that are on board the Sport, and can't track strength training or make cellular calls.
Apple Watch 4
The choice here is pretty simple: if you have an iPhone, you should get an Apple Watch and if it's the sport bit you're really after then consider the Nike+ version for added features and sporty styling.
If you have an Android phone, then consider the LG Watch Sport. Yes, the Sport is compatible with Apple's phones, but it lacks so many features that it's hardly a serious competitor.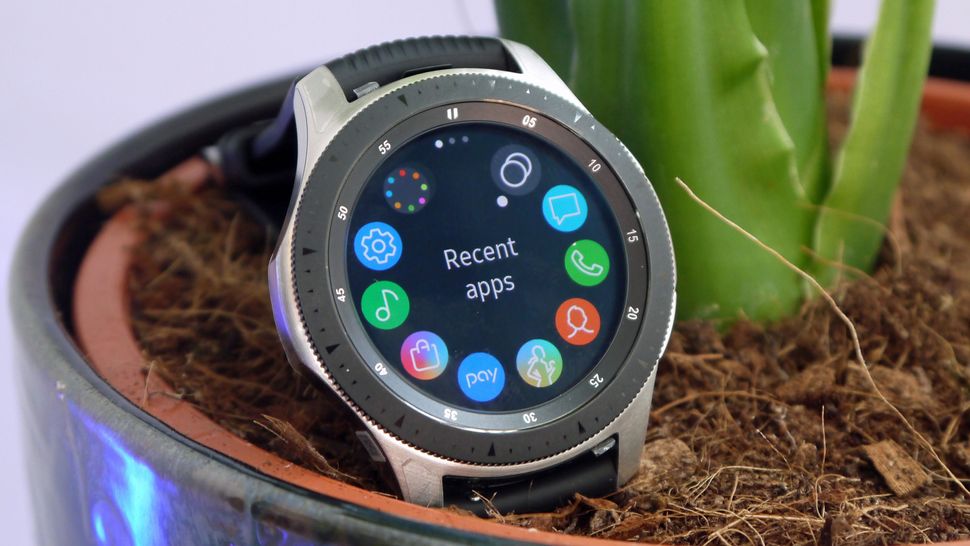 Samsung Galaxy Watch
A newer rival, the Samsung Galaxy Watch is a bit of an oddity in that it runs Tizen rather than Wear OS, but don't let that put you off.
With four days of battery life, a stylish design and an arguably even better range of health and fitness features than the Watch Sport, it's a great choice for almost any type of smartwatch user. It lacks some core apps likes Google Maps and WhatsApp, but that's the only major issue.
First reviewed: March 2017