The InnoCN 48Q1V ticks all boxes if you're after a larger-than-life monitor that delivers stunning visual performance, regardless of whether it is for work or play. If you're very picky, there are a number of small things you may frown upon (I did), most notably the price and the rear-facing connectors. I just wished that InnoCN could make an effort on the price tag to match its biggest competitor.
Pros
+

Exceptional visual performance thanks to OLED technology

+

PiP and PbP

+

Integrated power supply

+

Front facing speakers with bass deliver exceptional audio quality

+

65W Power Delivery

+

Individual calibration reporting

+

Not glossy
Cons
-

Limited vertical mobility

-

Remote control is sub-par

-

Limited availability at the time of writing.

-

Lack solid features for productivity

-

Rear-facing port connectors make wall-mounting tricky

-

Lack of Google TV capabilities.

-

Missed a trick with proper pseudo-Ambilight

-

No fat USB port

-

Expensive compared to its main rival

-

Only one-year warranty
Why you can trust TechRadar We spend hours testing every product or service we review, so you can be sure you're buying the best. Find out more about how we test.
60-second review
The InnoCN 48Q1V is undoubtedly one of the best business monitors available in the market, but it may not be feasible for everyone due to its requirements. Nonetheless, if you have ample physical desk space, a powerful computer, and compatible applications, you'll be rewarded with an unparalleled visual experience that sets the standard for monitors. Despite facing stiff competition from other alternatives such as OLED TVs and reasonably priced 48-inch monitors like the Gigabyte Aorus FO48U, the InnoCN 48Q1V remains one of the best business monitors out there.
Pricing and Availability
The suggested retail price for the 48Q1V is $1499.99, but Amazon sells it right now for $1299.99, and you get a free 13.3-inch portable OLED monitor, the 13K1F. You can buy the monitor on Amazon Germany and Amazon France, although availability was patchy at the time of writing. Unfortunately, no luck for potential UK-based customers; InnoCN confirmed that the 48Q1V should be listed on its website imminently. The TV is covered by a a one-year (365 days) warranty service, which is paltry compared to some competitors.
Design
The first thing you will notice with this screen is how big it is: a 48-inch monitor is just about the maximum an average person can assemble; once completed, it measures around 107 x 75 x 26cm, the latter measurement accounting for the base.
Fortunately, InnoCN made it simple with an easy-to-assemble stand and socle, limited vertical tilt movement (up to 15 degrees), and no height adjustment/swivel, which is unsurprising given its size. The power supply unit is integrated, so there is no separate power brick to carry over.
InnoCN says that all monitors should come with a 200x200 VESA mount, but I couldn't find mine, which is a minor annoyance, especially if you didn't plan to use it.
There are two 14-inch strips of multi-colored LED lights on each side of the display that sync with the content on the screen to significant effect, similar to Philips' Ambilight; shame that there are no lights on the top and bottom edges to provide more excellent immersive experience. These can be tweaked via the OSD (onscreen display) and synced with audio or video.
The bezel on OLED displays tends to be very thin, and this is the case for the 48Q1V for the top and side ones, whereas the bottom bezel transforms into a mini soundbar, the presence of which may divide opinions given that it clashes with the minimalist aesthetics of the display; behind the gray fabric are hidden three speakers. Note that there's an actual switch on the right-hand side of the bezel; functional if you don't have the remote around and want to switch off the monitor.
The 48Q1V is sturdily built, given its size, with no apparent aesthetic or design flaws: Metal and glass are the primary materials used. However, we'd expect better when it comes to the remote control.
Features
One of the headline features of the InnoCN is its 138Hz refresh rate which is particularly useful for gaming, where fluidity and responsiveness are as crucial as screen resolution and image quality. Also on the checklist is support for AMD's Freesync technology, a 1ms response time plus a 178-degree viewing angle.
When it comes to connectors, the 48Q1V offers a full-size DisplayPort 1.4 connector, three HDMI 2.1 ports (none of which support Arc), a USB Type-C connector, three HDMI 2.1 connectors, and audio out should you want to connect your headset.
A few things to note: the connectors are rear-facing rather than down-facing; why does it matter? Because it makes wall mounting a bit more complicated. There are also no fat USB ports, so if you want to plug in an Amazon Firestick, you must have an accessible power socket nearby.
I half-expected InnoCN to drop in KVM or docking station functionality to add to its productivity credentials; both are sadly missing. Yes, you can power your laptop (up to 65W power delivery) using the Type-C connector, but you would still need to use standard USB ports on the host client to get things done.
You cannot connect any peripherals to it. Still, since it offers PiP/PbP (picture in picture, picture by picture), you can connect two devices (PC, smartphone, tablet, etc.) and use them simultaneously, a boon for multi-tasking or productivity use cases.
There's no wireless technology built-in: no Wi-Fi, Bluetooth, or screencasting; this is not an intelligent monitor, so there is no Google Assistant or other intelligent assistant. On the one hand, that's a valid strategy as it removes the need for software support which can be a pain, especially after the first year of ownership (hello security updates). On the other hand, InnoCN could easily offer it as a freebie; a Fire TV stick 4K costs only around $30.
Image 1 of 8
Performance
For a detailed analysis of how an OLED monitor differs from a traditional LCD one, check out the excellent article written by our TechRadar colleagues on the matter. The InnoCN is a perfect example of how a properly tuned OLED can deliver best-in-class visual performance under the right conditions. A test sample of different use cases (movie, productivity, etc.) highlighted the salient features of the 48Q1V.
Thanks to the LG panel, the display produced true blacks (as the pixels get switched off), rather than the washout gray that we're accustomed to with LCD, as well as more prosperous, more vibrant colors, something that creatives (as well as film aficionado) will appreciate. As a side note, InnoCN 48Q1V provides individual profile (or color calibration report) pages for each monitor; every single one, it claims, achieves a 100% sRGB color gamut coverage and 98.5% for the more demanding DCI-P3 one, the golden standard for anyone serious about finding the best monitor for video editing or the best monitor for photo editing.
Perfect blacks also mean a higher contrast ratio, translating into a more vivid and lifelike experience; you get more details and uniform lighting across the entire display without the risk of bleeding associated with other non-OLED shows.
I am a casual gamer (think Nintendo Switch), so I didn't push the display to its limits with fast-paced, high-adrenaline games, but its 138 Hz refresh rate should reduce any blur and tear, assuming that the client PC supports that.
As for the sound, the 2.1 system hidden under the fabric (two 10W drivers and a 20W bass) delivers some surprisingly good aural experience that I haven't experienced on any other traditional PC monitor. Could it be the best audio I've heard from a PC display? Probably. Using the 48Q1V as a day-to-day display means that you will sit much closer to it and experience audio delivery differently than if you were seated on a couch a couple of meters away. I couldn't detect any distortion regardless of the volume in my limited, non-scientific testing (a wide range of Youtube video content).
A few words on the remote control: it is one of the weaker points of this product. It is poorly constructed (with cheap plastic) and poorly designed: the volume up is on the left side, which is counterintuitive and against basic conventions. It offers limited functionality and requires you to point to the bottom left of the screen to get it to work correctly.
Last but not least, the OSD (On Screen Display) feature was complete and complex, more prosperous than most OSDs I've encountered before, thanks to its extra features. You can only access it via the remote control, and despite having a few quirks, it was a relatively straightforward experience.
Should you buy the InnoCN 48Q1V?
Buy it if...
Picture-in-Picture or Picture-By-Picture are high on your checklist.
The ability to display two video feeds from two separate computers can be a game changer when, for example, you may hypothetically want to run your work laptop next to your gaming PC when working from home.
Don't buy it if...
You want the cheapest 48-inch OLED monitor.
Gigabyte has a much cheaper option than the 48Q1V and it has some additional features that may wow you although its refresh rate is slightly lower at 120Hz.
Also Consider
The first obvious choice is the Gigabyte Aorus FO48U, one of the first 48-inch OLED monitors launched in 2021. Our sister publication Tomshardware gave it an outstanding rating (9/10), saying the OLED panel is unmatched. Its contrast and color are stunning, and it has a KVM switch. Back then, it retailed for $1,499. Right now, it almost costs half that.
Then there's also the popular LG C2, a TV rather than a monitor. It is far cheaper, often selling for less than $1,000, and is a smart TV. It doesn't have PiP, power delivery, fast refresh rate, or ports the 48Q1V offers. On the plus side, though, being a TV, you can get even bigger panels should you want to.
Other 48-inch OLED displays include the Acer Predator CG48, the LG 48GQ900-B Ultragear, the BenQ MOBIUZ EX480UZ, and the ASUS ROG Swift PG48UQ. Like the 48Q1V, they all use an LG panel but cost closer to $1,500.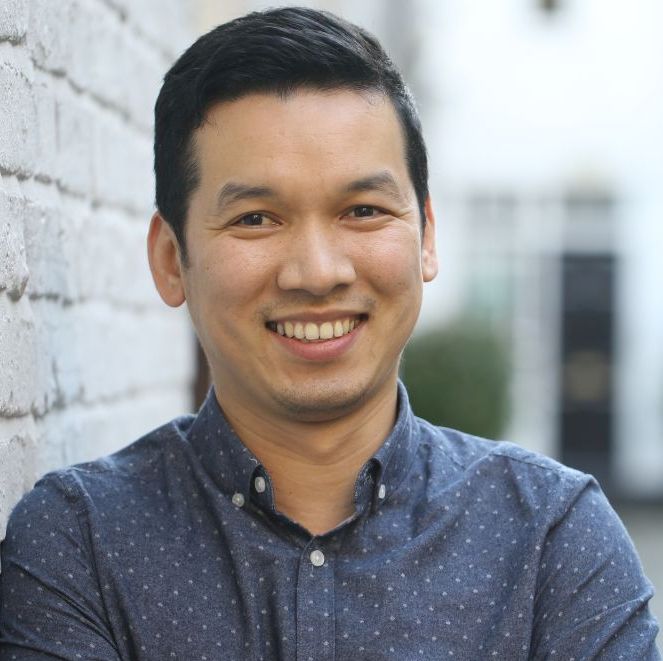 Managing Editor, TechRadar Pro
Désiré has been musing and writing about technology during a career spanning four decades. He dabbled in website builders and web hosting when DHTML and frames were in vogue and started narrating about the impact of technology on society just before the start of the Y2K hysteria at the turn of the last millennium.