An affordable and easy to configure VoIP solution that can convert any computer into a phone system with the minimum of hardware and expertise.
Pros
+

Cloud based

+

Easy to configure, no installation necessary

+

Inexpensive

+

Apps available for mobile and tablet

+

Fixed pricing
Cons
-

Weak security

-

Lack of out of hours support

-

Extra cost for non-geo numbers

-

No free trial, paid trial available
Why you can trust TechRadar We spend hours testing every product or service we review, so you can be sure you're buying the best. Find out more about how we test.
Award-winning small business VoIP phone system provider bOnline has a VoIP system that prides itself on many things: namely, being a cost-effective and reliable solution that can level the playing field for a small business over its Enterprise competitors.
We put our telephone voice to work to find out if this is indisputable fact or just hearsay.
Image 1 of 5
bOnline have been recognised across the industry with awards
---
---
bOnline pricing
bOnline pricing is available in three basic tiers; Pay as You Go, Unlimited Calling and Unlimited Calling and Video all for a flat monthly fee. They all offer the usual suspects to an extent, including music on hold, messaging and their voicemail feature.
Pay as You Go package
The lowest rung, Pay as You Go provides 100 minutes to UK landlines and contains the standard unlimited inbound calls, amongst other features, for a total price of £5/$6.95 per user per month, excluding VAT.
This is inexpensive certainly, but as the UK landline nationally decreases in use, we're left wondering how long this offer will be attractive. During 2020's lockdown, when you'd expect landlines to be active due to isolation, a Uswitch survey found 40% of landline owners stopped using their landline phones entirely.
Unlimited Calling package - most popular
As the name suggests bOnline's Unlimited Calling package gets you unlimited UK landline and mobile calls, plus unlimited conference calling and 1-1 HD video meetings.
You also get an audio conferencing bridge, call recording on demand, multi-site support, an IVR and much more. No wonder it's their most popular package, especially as it's come down in price from £12.95/$17.95 monthly per user to just £9/$12.45 excluding VAT.
Unlimited Calling and Video package
Meanwhile, their Unlimited Calling and Video allows, you guessed it, as much audio and video calling as you can make each month for just £16/$22.15 per month per user, excluding VAT. This package has everything a small business would need.
As VoIP systems go, this is very budget-friendly indeed.
Extra charges
The Unlimited Calling and Video package includes most features, but you will have to pay extra for HD video conferencing, call recording/recording data storage and CRM integration with bOnline. Don't forget, that's an extra spend per user, per month.
The catch to such good prices? Naturally at these rates, you'll also be forking out extra each month for international calls.
£9+ VAT (per user) including unlimited calling
bOnline VoIP integrations
bOnline has over 20 and counting popular VoIP integrations available. There are the typical ones, like Google and Twitter, plus Outlook for contact syncing. Some of the other, more popular VoIP third-party integrations from bOnline are:
Salesforce
Office 365
Hubpsot
Microsoft Dynamics
Sugar CRM
Zoho
WorldPay
Sage 50 Accounts
Sage 50 Complete Accounting
bOnline VoIP features
Installation
As VoIP solutions go, bOnline's VoIP system is remarkably simple and requires no software installation or engineer visits for VoIP hardware. You can get set up and calling with bOnline within minutes.
Mobile, tablet and desktop Communicator app
For desktop users a Communicator app is available that works and looks much like a typical messaging utility, allowing you to send and receive softphone calls to those people on your contacts list, or through a keyed number. By default, the app will access the Outlook contact list.
The Communicator app was created by Broadsoft Inc., a global communications software house that Cisco bought in 2018. Broadsoft also wrote the Communicator mobile apps that run on iOS and Android, which is why they look and act in such a similar fashion. For colleagues who appreciate software continuity, this is definitely a win.
This app isn't revolutionary, but it does most things those who use VoIP want and need, even if the integration side of it could do with some work.
As an addendum to the desktop and mobile apps, bOnline also has a web interface called 'my phone next' that allows some functionality with only a browser.
This feature could be useful if listening to voicemails away from the office is a requirement, and from here you can also redirect calls or get an email sent to you when someone rings. And, you can make calls using it.
Where web-based versions are usually a subset of their desktop application counterparts, you can do lots with this one, including making changes to the system based on time, as in out-of-office hours and weekends.
Hardware pairing
We noticed that it's entirely unaware if you have speakers, a microphone or a VoIP handset connected. Without these, you won't be able to use the system.
What it does offer is the ability to access the included voicemail system, initiate a chat, and create conversation rooms where you can invite multiple people for a conference call.
All the things like you can do with a hardware switchboard can be done through this, with call waiting, transfers, to voicemail, and you can record conversations.
There is also a full call log of all the calls you've made or received, and you can set the status of the phone to manage downtime.
Plenty of VoIP telephony features
bOnline's vast range of telephone features really impressed us, and illustrates just how well they know their customer. Starting with the basics of business hours call routing, call forwarding, and call menus, you can easily customise their VoIP software to your business after quick installation.
If you're a small international business, you'll love that they offer customised greetings and local or national number options too.
bOnline VoIP security
The security side of bOnline needs a little more care.
All accounts have a login and password, and if those are compromised then anyone can make calls as you or intercept the incoming ones. The system would be much more secure with second-factor authentication.
For any business with high levels of staff turnover, like call centres, those that supervise colleagues using this solution will need to be proactive in revoking access once employees depart.
If you use the call-recording feature, you're slightly better off as it has Advanced Encrption Standard-256 which is almost impenetrable to hackers.
bOnline VoIP performance
The performance of any VoIP system is mostly dependent on having the bandwidth it needs to be maintained and ideally isolated from other internet traffic.
Trying to maintain call quality on a system where others are watching 4K video streams or downloading the latest system patches to every computer isn't easy. And equally having hundreds of VoIP users fighting over a relatively narrow connection can result in performance issues.
None of these issues is addressable from the communicator application, and therefore the QoS (Quality of Service) aspect of this product needs to be maintained by how the network is configured or segmented.
We didn't have any performance issues testing the solution, but we can simulate what might happen in a call centre when all operators are on a call, and the available bandwidth to the Internet becomes saturated.
Performance planning might be something worth considering before deploying any VoIP solution, and not only this one.
bOnline VoIP customer support
With a Trustpilot score of 4.6/5 as of June 2021, bOnline's customer support looks to be strong. Keep in mind though, that their business hours are 9 a.m. to 6 p.m. Monday to Friday, 10 a.m. to 2 p.m. on Saturday, and the business is closed on Sundays.
Phone support
Many of their customer support staff are mentioned by name in the customer reviews, which is often a strong indication that the advisor has taken time to get to know the details of issue, how it affects the business, and worked out how it can be resolved quickly.
Add to that, that they're a small team for small businesses, and you can imagine the high level of customer care they're able to offer in comparison to larger VoIP providers.
As part of their customer reasons to love bOnline, the company promises reliability, a personable approach (your business won't be just another account number) and simplicity in customer service. Reviews are mixed, but the majority of customer testimonials reflect a positive experience.
Support advisors have been commended for helping users get used to the software. Just ask Robert Hennessey of Trustpilot, who says:
"Good Customer service. I had an issue with my portal and spoke with Megan Fester who was extremely helpful and assured me all was ok. I thought i [sic] had lost some dashboard tools but Megan explained where to find them."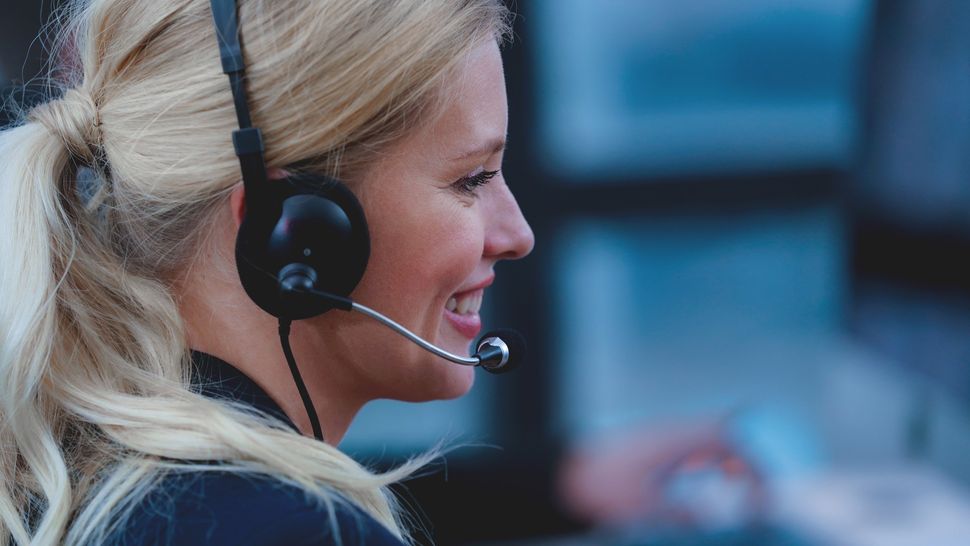 They also have a 'request a call back' feature on their website.
Web support
bOnline's website has a dedicated knowledge and help center for daily, 24/7 reference. As well as an FAQ section, you can also find more information on:
⩥ Changing your VoIP number or merging an existing one to the system
⩥ Adding service users and syncing contacts
⩥ Help with the mobile, tablet and desktop apps
⩥ Call transferring, diverting, flow, forwarding and group call management
⩥ Setup and troubleshooting
Outside of this, they list some clear and helpful user videos, an iOS bOnline app overview for instance, on their bOnline YouTube channel.
Other support
As you'd expect from a VoIP business communications company, there are other ways to contact them too. Look out for online chat via their site and the support contact form for more specific queries.
One of their most handy support features is their network Status Page. Make sure you bookmark it once you've signed up with them to stay up to date about any planned maintenance, or known IT incidents with your VoIP service.
bOnline: final verdict
The long and short of this VoIP provider? bOnline's VoIP solution is simple to use, offers HD call quality and works seamlessly across devices, at a price that is small business friendly. If you're a local UK business owner working in a small team with limited tech skills, and need a cloud phone system that you can manage from a dashboard and rely on, bOnline is for you.
That's not to say it's not for your business if you don't fit that category, but be prepared to pay out extra in monthly add-ons, international calls, security and integrations. This is particularly true if you're a medium or larger business. What's certain is that whichever package you choose, you'll get solid customer service from bOnline.
Naturally, as with any business, there are complaints about their service and areas for improvement. But it's important to remember that 1) complaints are inevitable and 2) these complaints are often centred on the other services that bOnline sells such as Web Design, Broadband, SEO and Domain registration.
A small team enables them to offer you first-class customer service that's truly custom to your business and get to the root of any issues quickly.
Their VoIP offering is definitely the strongest category of all their products. With modern VoIP features such as holiday scheduling, call reports, mobile and desktop calling and popular third-party VoIP integrations available at an affordable it's easy to see why.
Before you jump in with both commercial feet, it might be better to run a paid trial period to establish if bOnline's VoIP solution is the best business phone service for your business and customers. Thankfully, their '30-day LOVE IT guarantee' trial allows you to do just that.
Read next: Best cloud phone systems and the best VoIP phones available today.
Mark is an expert on 3D printers, drones and phones. He also covers storage, including SSDs, NAS drives and portable hard drives. He started writing in 1986 and has contributed to MicroMart, PC Format, 3D World, among others.