While we'd all love the latest $1,300 ultrawide monitor, for many that just simply isn't a feasible option – particularly if it's a screen you primarily use for work.
Work is exactly what BenQ's GW2785TC is built for – specifically, it's aimed at anyone looking for a 1080p work monitor that allows you to look at spreadsheets and web pages 'til you crack that bonus threshold... and arguably beyond.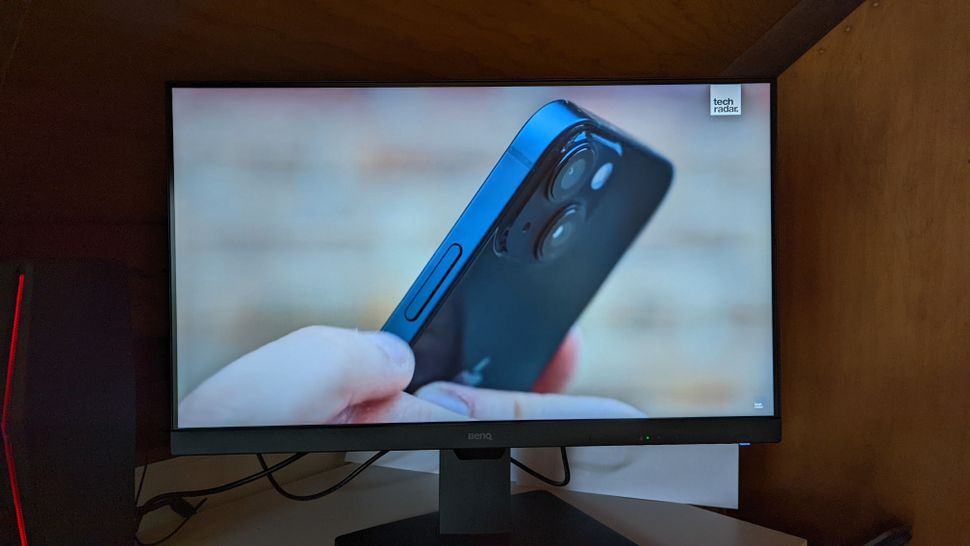 Two-minute review
The 27-inch 1080p GW2785TC isn't the cheapest 27-inch monitor out there; instead it attempts to coax buyers over the line with extras like USB-C connectivity, a built-in mic and a raft of eye-saving features that should appeal to anyone who spends the whole work day at their screen.
The mileage of these eye-saving features will vary depending on who you ask. There's plenty of science backing up the impact of blue light on your circadian rhythm, and BenQ has gone to the effort of getting independent TÜV Rheinland Certification for its Low Blue Light and Flicker Free technologies.
For anyone that works late and has trouble sleeping, the eye saving features might seem like a worthy investment, but if you clock off at 5pm or you already use apps to redshift your display, it probably won't make much of a difference.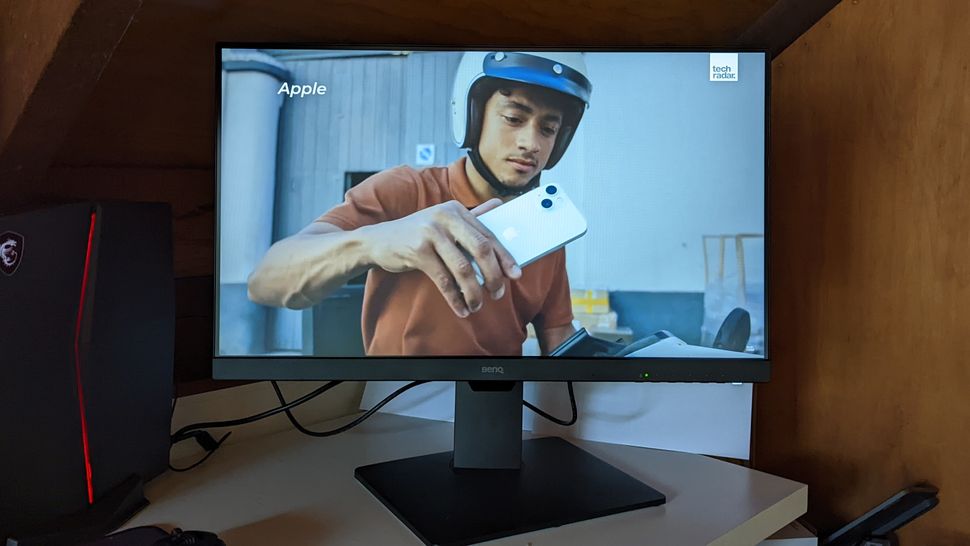 There is an eReader setting that is a little more novel. This basically turns the screen into a low-power black and neutral color mode that looks identical to a Kindle or Kobo, and should appeal to anyone who digs into longer-form reading on their PC later at night.
The display isn't overly bright, but it's enough to not be a problem at maximum brightness. The menu is more comprehensive than what you'll get on really budget displays and the interface options are reasonable. It's also got a handy inbuilt USB mic, which includes both a hardware on/off switch, background noise cancelling and a status light for privacy and security, and should pair nicely with a standalone webcam for any online meetings.
There's no red flags here, so if you're keen on USB-C connectivity with daisy chaining and 60W of power delivery, then the GW2785TC is a solid option.
Price and availability
Specifications
Panel size: 27-inch
Panel type: IPS
Resolution: 1,920 x 1,080
Brightness: (Typ.) 250cd/m2
Contrast: 1,000:1
Pixel response: 5ms
Color coverage: 99% sRGB
Refresh rate: 75Hz
Vesa: 100mm x 100mm
Inputs: DisplayPort 1.2, HDMI 1.4, USB-C with 60W PD
Other: DisplayPort out, 3.5mm audio out
Price is one of the most important factors on the table for anyone in the market for a standard work monitor and while the BenQ GW2785TC is definitely not the cheapest 1080p 27-incher out there, at $280 (£219, AU$479) it's comfortably in the midrange for those specs.
You can find 27-inch 1080p, 250nit IPS monitors starting from about $180 (£160, AU$220), and while monitors like MSI's ProMP271 even offer the same TÜV Rheinland Low Blue Light and Flicker Free Certification, you're unlikely to find any with high-end powered-USB-C or integrated microphones at that price.
If you do want USB-C connectivity at this size, we haven't seen anything available for much cheaper than the BenQ GW2785TC.
You can nab one of these 2022 monitors direct from the BenQ store page in your region, or at a variety of other outlets that vary region-to-region.
Design and features
27-inches is just about the most common monitor size these days, and for good reason. It's just big enough to comfortably look at a couple of documents or web pages side-by-side or watch video content in a standard 16:9 wide video format.
The BenQ GW2785TC uses this stock 27-inch flatscreen format with a Full HD (aka 1,920 x 1,080) pixel array, which is just dense enough on a screen of this size to not look overly pixelated when viewing documents or images.
There's a few eye-saving features built into the GW2785TC that were designed for those spending long hours in front of a screen. Like some other recent monitors we've seen, this one has a background-light sensor to adjust brightness automatically, much like a laptop or phone. It's also got Low Blue Light, Flicker-Free and colour accurate EyeSafe certifications from the independent German testers at TÜV Rheinland.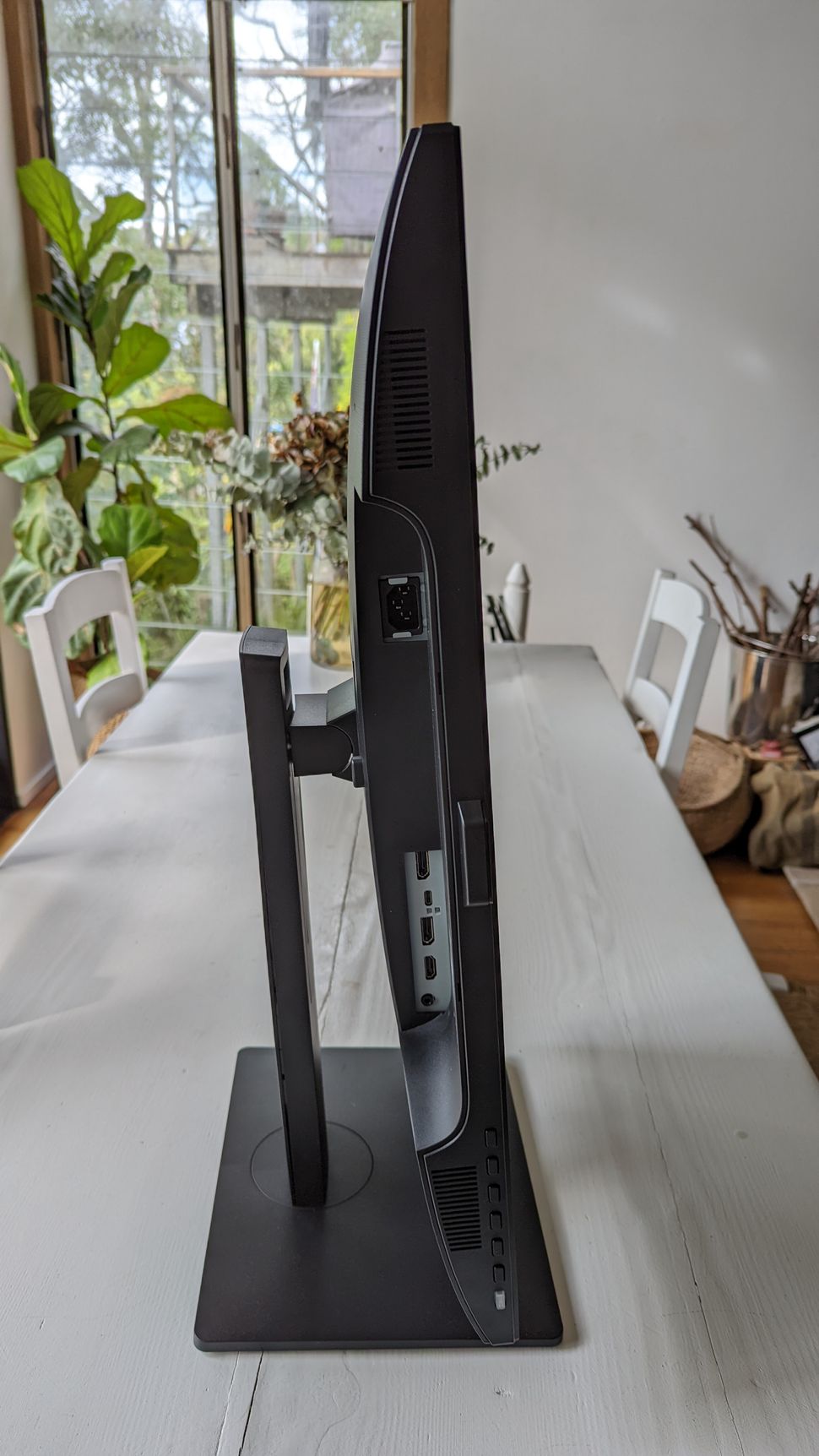 The GW2785TC's USB-C, HDMI 1.4 and DP 1.2 inputs will be enough to keep power-users happy. This arrangement allows you to run 60W of power back to your laptop using the USB-C connection, or use the additional DisplayPort-out to daisy chain a second monitor from your laptop.
The low profile bezel design on the top and side edges makes the screen look modern and there's enough height adjustment and orientation options to make it ergonomic for a wide range of users. It's also got a built-in noise cancellation microphone and stereo 2W speakers to allow you to audio conference call from a computer without additional tech.
Normally we'd consider something like a microphone a bonus on a work monitor, but as it's also bundled with USB-C capabilities the whole package is 30% or more expensive than many competitors. USB-C capabilities on a display are arguably most useful for quickly hooking up a laptop. However, as the vast majority of laptops have their own microphones, having an extra one in your external screen is a bit redundant.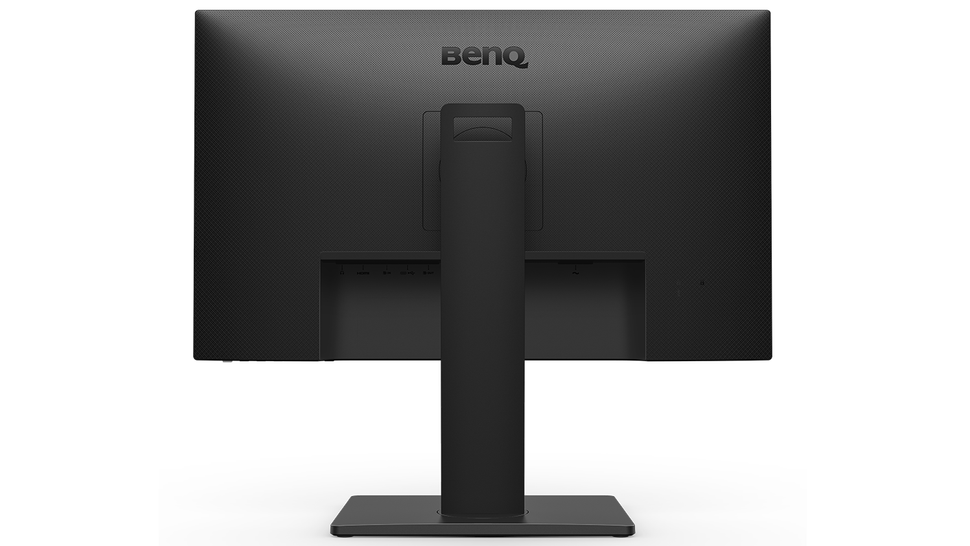 There's also a handful of screen settings that'll be a handy bonus for some users. An e-paper mode will turn your display into a low-power black-and-white 'e-ink style' screen that's useful for reading, and a colour weakness mode can help those with partial colour blindness differentiate things on screen better.
There's also more subtle settings like Care Mode for people with sensitive eyes or Coding Mode, for anyone wanting a stark contrast of colours on a black background.
Performance
The resolution and size of the BenQ GW2785TC are fine for an entry-level productivity monitor, with the 82 PPI density is enough to complete image-oriented tasks and watch unpixellated video. The 250 nit typical brightness is pretty good in the brighter modes and combines with a 1000:1 contrast ratio and almost full sRGB colour gamut – so it's got everything you need to be a decent computer screen.
The noise cancellation was good, cutting out a loud fan when on medium settings, but it does cut out a bit of dialogue volume to remove background noise so don't expect it to be the level you'd get from premium headphones or a headset.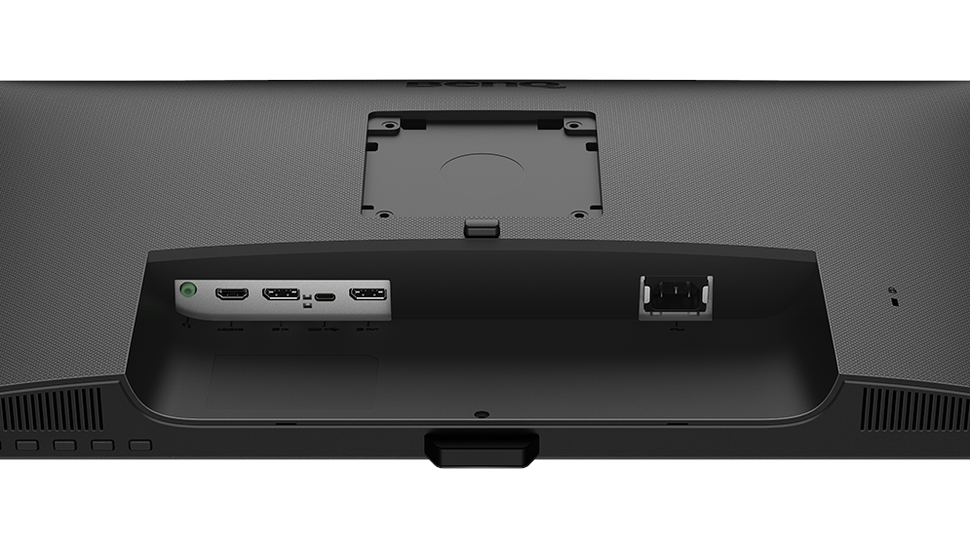 You can say the same about the speakers: they're a simple and adequate solution for occasional audio needs, but you'll want to use headphones or dedicated speakers for anything more than casual use.
All the settings and special features seem genuinely useful in different use cases and it's even got an above-average 75Hz refresh rate for slightly smoother motion on the desktop and when gaming.
Verdict
If you're looking for something to work on that's a little easier on your eyes or that may help you get a little more sleep, then BenQ's GW2785TC is a reasonable choice, but there are similar sized alternatives with Low Blue Light and Flicker free tech that come in a bit cheaper.
The USB-C connection that allows you to charge a plugged in laptop is really what makes this monitor more expensive than entry-level displays. And for anyone who thinks they'd use it the integrated noise-cancelling microphone and speaker setup for web calls, it's a unique perk that adds even more value to the monitor.
For anyone who could take or leave those features, the BenQ's GW2785TC is still a safe bet that doesn't have any annoying surprises hidden in the spec sheet. So even if it is a little more than the best value budget monitors, it might be worthwhile for the added peace of mind.
Should I buy the BenQ GW2785TC?
Buy it if...
You need a monitor with USB-C
Whether you want to charge your laptop from the same connection as the display cable, or you want the ability to daisy-chain monitors, USB-C is the main drawcard here.
You can use an inbuilt microphone
Not many monitors include an built-in microphone, so if you're running this from some kind of mini desktop PC using USB-C to daisy chain (or your laptop mic is dead), then an integrated microphone could be a useful tool.
You want ergonomic adjustments and eye care
This monitor offers a stand with the full range of height tilt and rotation adjustments to ensure a comfortable viewing angle, plus a good selection of blue light filters and reading mode settings.
Don't buy it if...
You you don't need USB-C
HDMI, VGA and DisplayPorts are still much cheaper alternatives, so if you're not trying to charge a laptop and your PC has multiple display-out points then you can get identical panel features for a lot less.
You're just looking for a microphone
Headsets or standalone microphones aren't that expensive to buy outright. So unless you really value the lack of clutter of an integrated mic, you can probably find alternatives.
You're on a budget
You can get monitors with the same specs for 30 to 40% less, so if you can connect via anything other than USB-C, you can save yourself a heap.
We've rounded up the best monitors for home working.