I was fed up with free cloud storage: here are 5 paid cloud storage providers I considered and the one I chose
Free cloud storage has its limits – and I found them pretty quickly. Here are the five paid alternatives I tried and the one that I ended up using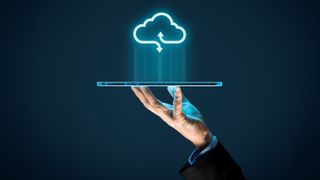 (Image credit: Shutterstock/Jirsak)
Cloud storage is brilliant. Loads of online space that you can use to store files, back them up, share them between devices and easily collaborate with family, friends and colleagues?
Awesome. But I've tried free cloud storage providers and hit a brick wall regarding space, access and features. Some free products limit how much capacity you get, others only let you access files across a handful of devices and yet more don't allow much in the way of collaboration or high-end security.
I decided it was time to try a paid cloud storage option that could provide online storage that could successfully underpin my family, work and home life without restrictions.
I've tried five different paid cloud storage providers for size and found that one stood out for me – but on the way I unveiled a quintet of highly different products that all excel in their own ways
---
Cloud storage providers- quick menu
1. Strong all-rounder: iDrive
2. Great option for maximum security: Internxt
3. Easy to use, but not quite good enough: Sync.com
4. A strong contender: Nordlocker
5. Fantastic value: pCloud
6. Final verdict
Strong all-rounder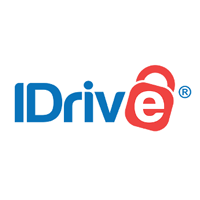 IDrive
IDrive has one of the best cloud storage reputations around, and with good reason. As soon as I signed up I could see why: the interface is clear and straightforward, configuration is simple, and the feature set is impressive. I could back up, store and access files across my PC, my Apple laptop and my Android phone, syncing was never an issue, and upload speeds are lightning-quick. The Snapshot feature stores up to thirty versions of my files, which was handy when comparing changes I'd made to a document. Instantly turning on two-factor authentication was reassuring and end-to-end encryption means rock-solid security. And with the Personal plan costing $70/£70 for 5TB of storage, the pricing is right too – affordable when compared to many rivals and with plenty of storage for me. If I'm nit-picking, the interface is straightforward but not particularly exciting, and there are cheaper options around – as I discovered during my tests. I also noted that there are no Unlimited storage options – not an issue right now, but something to bear in mind for the future. It's an impressive start, though, and it rocketed IDrive to the top of my list of contenders.
Great option for maximum security

Internxt
While IDrive impressed with its security, though, you can never really have enough in this regard – so I tried Internxt. I hadn't heard of it before, but end-to-end encryption, virus scanning, an in-built password generator, smart multi-location storage and a commitment to open-source computing means that this is about as secure as cloud storage gets. Speeds held up impressively despite all of that security and the Internxt interface is attractive and effective. I enjoyed automatic syncing – it removes a headache I've hit with cloud storage providers in the past – and it worked smoothly on my desktop, laptop and phone. I'll admit that Internxt isn't as feature-rich as some other providers. Collaboration and file versioning is pretty rudimentary. At £94 for an annual individual plan with 2TB of space, it's not the cheapest option either. But for security, there's nothing better.
Easy to use, but not quite good enough

Sync.com
I enjoyed Internxt's security credentials, so I turned to Sync.com to try another provider that boasts about its safety. It's impressive, with the usual encryption and multi-factor authentication, and Sync.com doesn't work with third-party apps or make its API available for external use. There's no doubt that my files would stay locked down, and Sync.com lived up to its name with fast, consistent syncing and storage. I found it particularly useful for collaboration, too: I could easily add comments to friends' documents, edit articles and add passwords to files and folders. The rudimentary interface is not particularly attractive. Support isn't a strong point, either: you have to fill an online form and wait, with no option to get help over the phone, on a forum or with live chat. I tried the Basic plan, which delivers 2TB of space for $8 per month. That works out to $96 per year (which will then be converted into your local currency), which is pretty pricey. It's secure, but Sync.com couldn't topple IDrive and Internxt in my mind.
A strong contender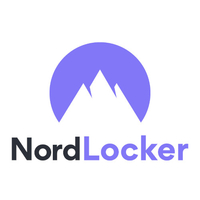 NordLocker
The next contender, Nordlocker, places equal emphasis on security and usability. It looks the part, with a slick interface with simple design and drag-and-drop functionality that makes uploading a breeze. I was impressed, and Nordlocker kept doing good work. It served up some of the fastest transfer speeds of any service I tried and its multi-factor authentication and zero-knowledge encryption means that the service is a safe bet for keeping data safe. Nordlocker's features are flexible and easy to use, family collaboration was easy, although that's because other people in the group also use Nordlocker – it was trickier to share files with people not already using the platform, which is an issue for me but may not be a problem for you. Nordlocker's free 3GB plan tempted me, but its paid options are impressively affordable, too: just $4.69/£4.89 per month for 2TB of space, which equates to $56.28/£58.68 per year. Tie it in with a NordPass purchase and you can even use this deal to save even more cash, and I'd even suggest giving this Hostinger offer a go for a complete online makeover. NordLocker is one of the best cloud storage providers I tried during this test: fast, secure, and easy to use. It's a top contender.
Fantastic value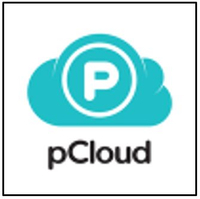 pCloud
I wanted even more value, though, so I tried pCloud. Its $100/£100 price for a years' 2TB subscription is on the pricey side, but it really shines by offering lifetime packages. For a one-off payment of $399/£399 you can get a lifetime 2TB package. While that's a big initial outlay, I'm searching for a cloud storage product for the long-term here, so I'm happy to pay for something that'll become better value over time. pCloud's desktop interface is fine, its app support is good, and it has loads of social media integration options – perfect for my busy, online family. Encryption and multi-factor authentication is present, and you can recover deleted files for almost a whole year. I really liked pCloud because it delivers surety, decent value and easy social media and multi-device usage.
Final verdict
I was fed up with free cloud storage: here's why I chose IDrive
It's not the cloud storage product I paid for in the end, though – that honor goes to IDrive.
Why? It's pretty straightforward, really. It's brimming with features, I can back up an unlimited number of devices, it has excellent security protocols including end-to-end encryption and it was fast and consistent. Many of the services I tried had small issues, but the biggest genuine criticism I could level at IDrive is a modest interface – and that's barely a criticism at all.
Internxt might be more your style if you want added security, pCloud is a top option for long-term usage and NordLocker ties in with other products like NordPass, but IDrive is the cloud storage for me.
No matter what package you go for, I'd recommend searching around for a deal – most providers have them frequently. That's crucial considering how high the cost of living is at the moment.
For me, though, IDrive is the winner – and I intend to use it for years. Cloud storage is crucial, and I'm glad I've got the right one.
Are you a pro? Subscribe to our newsletter
Sign up to the TechRadar Pro newsletter to get all the top news, opinion, features and guidance your business needs to succeed!
Mike has worked as a technology journalist for more than a decade and has written for most of the UK's big technology titles alongside numerous global outlets. He loves PCs, laptops and any new hardware, and covers everything from the latest business trends to high-end gaming gear.