Your least favorite search engine is getting a ChatGPT boost
Could ChatGPT give Bing a revival?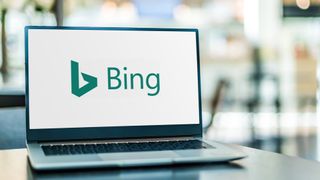 (Image credit: Shutterstock / Monticello)
Microsoft Bing could be about to shake up the search engine market with a new integration with current AI superstar ChatGPT.
Google has long been the go-to search engine and has been virtually unrivalled for several years, with the latest Statcounter figures indicating Google searches make up nine in 10 of all online searches, compared with Bing which currently accounts for around 3% of the market.
Now, reports have claimed ChatGPT could be making its way into Bing in the coming weeks, and it's likely to be even better than the product with which so many are already familiar.
TechRadar Pro needs you!
We want to build a better website for our readers, and we need your help! You can do your bit by filling out our survey and telling us your opinions and views about the tech industry in 2023. It will only take a few minutes and all your answers will be anonymous and confidential. Thank you again for helping us make TechRadar Pro even better.
D. Athow, Managing Editor
ChatGPT in Bing
The current model, GPT-3, is credited for being able to trawl through huge amounts of data and produce realistic-sounding responses. But it's the next-generation GPT that's likely to end up in Bing, GPT-4, which is said to be even quicker at churning out responses.
Microsoft has had a series of interactions with OpenAI, the company behind ChatGPT, over the course of several years. In May 2020, it built what it said was "one of the top five publicly disclosed supercomputers in the world" in collaboration with, and exclusively for, OpenAI, with the primary purpose of training AI models.
More recently, it confirmed a huge investment of an undisclosed figure (likely to be in the region of $10 billion) in OpenAI that would see it drastically raise its competition with the likes of Google.
What this means for the future of online search is anyone's guess, but while initial signs for Microsoft look promising, Google is reported to have told employees that chatbots are not yet ready to fully replace search.
Regardless, this could be the move that brings a much-needed boost to Bing after years of struggle.
Are you a pro? Subscribe to our newsletter
Sign up to the TechRadar Pro newsletter to get all the top news, opinion, features and guidance your business needs to succeed!
With several years' experience freelancing in tech and automotive circles, Craig's specific interests lie in technology that is designed to better our lives, including AI and ML, productivity aids, and smart fitness. He is also passionate about cars and the decarbonisation of personal transportation. As an avid bargain-hunter, you can be sure that any deal Craig finds is top value!