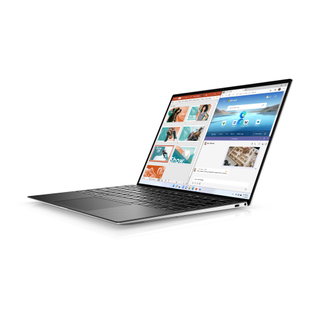 (Image credit: Currys)
Fed up with your laptop? Maybe it's getting a bit long in the tooth, and starting to run more slowly? Perhaps the cooling vents are caked with dust? Maybe the screen has seen better days? And if so, there's a good chance you might have been thinking of getting a new machine for a while now.
It's the perfect time to buy a new laptop in many ways, because you'll be able to choose a model that has Windows 11, the new take on Microsoft's desktop OS which was launched late last year. It represents a major upgrade over Windows 10, the operating system you're likely running on an older laptop (and that device may well fail to meet the system requirements for a Windows 11 upgrade).
As to where you might want to buy a new portable, Currys sells a host of laptops which are Windows 11-ready, meaning that they come with Windows 11 already installed – or if they're running Windows 10, the laptops are guaranteed to work with Windows 11 and come with a free upgrade to Microsoft's latest OS.
In this article we're going to highlight some of the top picks for great deals on high-quality Windows 11 laptops at Currys, but before we do, let's look at some of the reasons why the new operating system is a big step on from Windows 10.
What's so good about Windows 11, then?
An obvious starting point in listing the compelling attributes of Windows 11 is that you get a much more modern and streamlined look with the OS. An all-new, more user-friendly design not only provides a slicker and more contemporary appearance on the desktop, but cuts away some of the clutter seen with Windows 10's interface, letting you easily focus on what's important.
Whatever you're doing in Windows 11, you'll find a whole bunch of improvements that'll help smooth things along. That includes important updates to some core Windows apps – such as Photos, Notepad, and Paint – and a new system of snap layouts that delivers much more effective multi-tasking and overall productivity when running multiple apps. Bolstered levels of security compared to Windows 10 are another big plus point to help ensure that your Windows 11 laptop doesn't get compromised, and therefore your personal data isn't at risk.
Students in particular will appreciate some of the extra features Windows 11 provides, like being able to dictate notes via voice typing, or indeed giving voice commands to control the PC. It's worth noting that Microsoft has taken some big strides forward with accessibility and inclusivity with Windows 11, and voice control is a major part of that. Those who plump for a touchscreen device can, of course, also use a stylus to jot notes on the screen itself when in lectures, for example.
When away from home in term time, students will also appreciate Windows 11's ability to easily facilitate staying in touch with friends and family who may be far away. With Chat from Microsoft Teams you get a dead easy (and free) way to fire up a chat or video call with one of your nearest and dearest, or you can send them a text, all directly from the desktop.*
Another notable positive facet is wrapped up in the possibilities for customization that Windows 11 offers in the form of widgets. These nifty little things allow for quickly glancing at updates for the latest news, sport, weather or other topics, and you can personalise the widgets panel with whatever you want to see. (Plus it's worth remembering that there'll soon be a much greater library of options for widgets, as Microsoft is allowing third-party developers to implement their own widgets).
Windows 11 also has a much-improved and fully redesigned Microsoft Store, enabling you to find and download new apps more easily – and don't forget, the OS boasts support for Android apps as well (although this feature is still in beta testing, it won't be for much longer).
In short, there are a shedload of benefits to be had by making the move to Windows 11; too many to cover in full here. And if you're at all worried that you might be upgrading to an unfamiliar OS, when you feel at home with Windows 10, then also know that Windows 11 is not so much of a huge change that you'll be left feeling bewildered by the interface or how it works.
Far from it: the core principles and elements of Windows remain the same with version 11. It's just that Microsoft has polished up things considerably, made it actually easier to use – and more streamlined as we mentioned – while adding some smart new features that'll help you stay more productive, more connected with your friends and family, and better able to personalise the desktop for your precise needs.
Windows 11 devices – a grand selection
If you're now thinking seriously about purchasing a Windows 11 laptop, you might be wondering what kind of options are on the table. At Currys, there's a wide selection of different Windows 11 devices offering various form-factors, from traditional notebooks to convertible models with touchscreens, so whatever you need, there'll be something appropriate to meet your expectations.
Let's take a look at a small selection of some of the best Windows 11 laptops currently available at Currys, starting with a popular model made by Microsoft itself.
As you might expect, Microsoft's Surface Pro 8 comes with Windows 11 already installed. If you're not familiar with the Surface Pro, this is a 13-inch tablet that comes with an (optional) keyboard cover that can be attached (magnetically) to the screen.
It's a seriously well-designed piece of hardware, with a premium feel, and a really neat kickstand mechanism that allows for the tablet to be propped up on a desk when needed. Currys sells the Surface Pro 8 tablet with a Core i5 processor, 8GB of system RAM, and a 256GB SSD for £1,099.
If you haven't got that sort of cash right now, bear in mind that with some devices – the Surface Pro 8 included – Currys provides the option to defer payment for six months. So, you can buy now and pay nothing for six months before settling the balance, while not paying a penny more than the asking price (no interest is added).
Those looking for a more wallet-friendly convertible should check out the Lenovo Yoga 6, which is a 13.3-inch 2-in-1 laptop. The strengths of the Yoga lie not just in its flexibility – to be a tablet, laptop, or it can be used in stand mode – but also the device's battery which runs up to a (claimed) 18 hours. That's a startling amount of battery longevity.
This portable has a 13.3-inch Full HD resolution anti-scratch touchscreen, Dolby Atmos sound, a Ryzen 5 5500U processor, 8GB of RAM, plus 256GB of SSD storage, and it's priced at £699 at Currys.
The Yoga 6 comes with Windows 10 on-board, but a free upgrade to Windows 11 is included, and Currys also gives you the chance to buy now and pay nine months later (again, interest-free).
A further convertible option is the HP Envy x360 which offers a lot of grunt for a hybrid machine in terms of performance levels, thanks to an 11th-gen Intel Core i7 CPU. It sports a 360-degree hinge, 8GB of system RAM, 512GB of storage, and is an Intel Evo certified laptop meaning that it meets certain criteria for being very fast and responsive (it near-instantly wakes up, for example, when you open the lid).
You get Windows 11 already installed with this device, and the HP Envy x360 is currently discounted in a big way at Currys, with the price knocked down to £799.
Finally, if you're hunting for a traditional (clamshell) laptop, Currys has a superbly slick machine in the form of the Dell XPS 13 9310. This is a 13.4-inch notebook with a gorgeous 4K touchscreen, a powerful Intel 11th-gen Core i7 processor, Intel Evo certification, along with 16GB of RAM and a 1TB SSD.
It's a lightweight but well-built premium notebook featuring an aluminium chassis, and this XPS model comes with Windows 10 on-board, but offers compatibility with Windows 11 and a free upgrade. Currys has the Dell XPS 13 9310 priced at £1,699.
Currying favour
That's just a small taster of the Windows 11-ready laptops Currys has to offer, running the gamut from convertibles to standard clamshell laptops, in a range of different price brackets from budget-oriented to premium. Whatever you need, Currys will have a device that fits the bill, and a price that suits too – often with an option to defer payment for six months after your purchase, interest-free. And if you've not experienced Windows 11 yet, the OS adds a new dimension to laptop computing in many ways, as we touched on above.
* Certain features require specific hardware, click here to see more. Chatting via SMS is available in limited countries and will be made available to other geos on a rolling basis. Internet access required, ISP fees may apply. You can meet with anyone in a 1:1 call and speak up to 24 hours for free. For a group call (more than two people), you can meet with up to 100 participants and call up to 60 mins for free. These limits have been waived in light of COVID-19 so that you can meet with up to 300 participants and speak up to 24 hours for free until further notice.
Sign up to receive daily breaking news, reviews, opinion, analysis, deals and more from the world of tech.