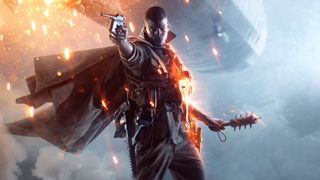 If you want to get the best out of your games and have an NVIDIA GeForce GTX card providing the graphical power, is the perfect way to do it. Used by millions of gamers worldwide, it's the ideal solution for keeping your drivers up-to-date and tweaking your display settings to get the best possible visual experience for your gaming setup. Not only that, it's also the quickest and easiest way to share your gaming achievements. GFE enables you to record gameplay, capture screens and broadcast your in-game triumphs without having to mess around with tricky third-party software.
Let's take a look at what's new for GeForce Experience as it's an upgrade that you won't want to miss.
For starters, the new GeForce Experience looks better than ever as it's been given a makeover that makes it both more visually appealing and easier to navigate and use. Its new user interface allows you to get straight to the business of optimizing your games with a single click. It's also now less demanding on your system resources, running three times faster than the previous version while taking up half the memory.
It now offers you maximum control over how you optimize your games, whether you prefer to turn on all the eye candy you can get, or strip things back in the name of a rock-steady frame rate. The new GeForce Experience's custom slider enables you to weigh your optimum settings in favor of quality or performance, so you can always get the right balance of looks and speed.
In addition to keeping everything running just the way you like it, the new GeForce Experience keeps you informed about the latest Game Ready drivers and the games they'll optimize. It takes the guesswork out of whether you should get a new update or leave things just as they are for now.
Perhaps the biggest and best improvement in the new GeForce Experience, though, is the . It replaces ShadowPlay from previous versions, and makes it extremely easy to record and stream your gaming exploits. Just hit Alt+Z to bring up the overlay and then all the options you need are just a click away.
With Share you can record gameplay at 60fps and at up to 4K resolution. There's a replay option that'll buffer the last 20 minutes of play so that you can save it at any time. Uploading your footage to YouTube is all handled through the overlay so you don't even need to drop out of your game to do it.
Share also simplifies the business of broadcasting, making it easy to stream to Twitch or YouTube Live at up to 1080p 60fps. And it's just as simple to grab a screenshot (up to 4K resolution) and upload it to Imgur or Google Photos. This boasts the added benefit of a more generous file size limit over using their web interfaces, giving you 12MB per shot to play with.
With the new Share feature you can invite a friend to join your game. Via a Chrome plugin they can watch you play, join you in co-op for compatible games, or take over your controls to help you through those tricky levels. It's a whole new way to enjoy social gaming, and it's only available with the new GeForce Experience.
And as if this wasn't already a sweet enough deal, there's one final incentive to upgrade: NVIDIA is introducing great giveaways to GeForce Experience members, from free game codes of new releases on PC to awesome hardware. So if you want the chance of pocketing some cool free stuff as well as having all your favorite game tuned to perfection, make sure you check out the .

Sponsored by Nvidia
Sign up to receive daily breaking news, reviews, opinion, analysis, deals and more from the world of tech.