C'mon Microsoft, even the makers of Fallout New Vegas want a remaster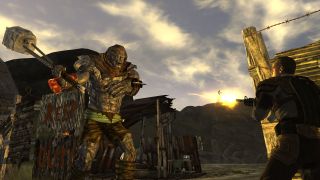 (Image credit: Bethesda)
Obsidian game directors Tim Cain and Leonard Boyarsky have expressed excitement at the idea of a Fallout New Vegas "graphical remaster".
Speaking in an interview with TheGamer.com concerning the unveiling of The Outer Worlds: Spacer's Choice Edition's impending release, Cain and Boyarsky said that a remastered version of New Vegas would be "awesome" (via TheGamer).
Though Cain stressed that the decision wasn't "up to [him]", both directors seem very keen on the idea of a "graphical remaster" for the fan-favorite classic.
Originally released in 2011, Fallout: New Vegas tells the story of a courier's journey through the post-apocalyptic wastes of the Mojave desert. The immersive, open-world experience sees the player negotiate a tense political standoff between several different factions as the remnants of human civilization vie for control over New Vegas – one of the few major cities to survive the nuclear war between China and the United States.
In the same interview, The Outer Worlds production director Eric DeMilt spoke as to why New Vegas resonates so strongly with fans: "when it came out, it had stability issues, [but] it's overcome those and now people are able to get back to that game, because those characters and stories are just rich, and people want to be in there."
A kick in the head
Cain and Boyarsky's excitement comes off of the back of the recently announced The Outer Worlds: Spacer's Choice Edition, a comprehensive and polished repackaging of The Outer Worlds complete with touched-up graphics, gameplay tweaks, and a complete roster of DLC for players to enjoy.
Given that Outer Worlds is something of a spiritual successor to New Vegas, it's only natural that discussion would veer towards Obsidian's earlier work, too. Though nothing has been confirmed as of yet, it's exciting to think that a New Vegas remaster might be on the cards in the future.
New Vegas offered a distinctive RPG experience that has stayed with me to this day. However, my attempts to revisit the harsh and absurd world of the Mojave have often been stymied by the game's dated graphics. As I made my way towards New Vegas in the game's opening act, despite the compelling writing and immersive setting, I found the game's relentless muddiness to be overwhelming. Despite my best efforts, I simply couldn't stick with my playthrough.
Though I hate to admit it, I have clearly been spoiled by modern titles. It would be wonderful to see New Vegas receive a much-needed new coat of paint. It would be a real treat for a classic title as well-regarded as New Vegas to receive much-deserved love and attention in the form of a graphical remaster.
Get daily insight, inspiration and deals in your inbox
Get the hottest deals available in your inbox plus news, reviews, opinion, analysis and more from the TechRadar team.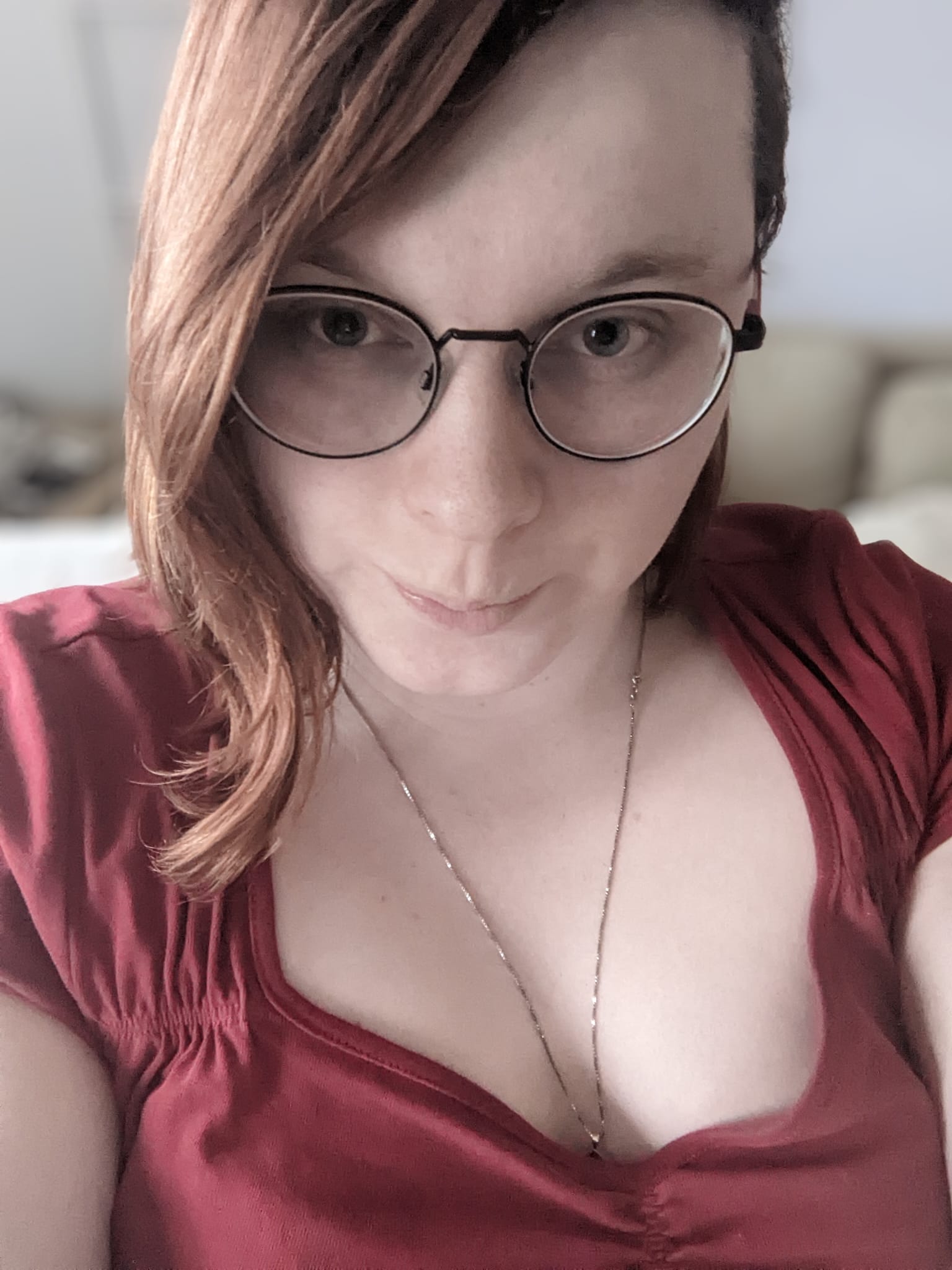 Cat Bussell is a Staff Writer at TechRadar Gaming. Hailing from the crooked spires of London, Cat is an experienced writer and journalist. As seen on Wargamer.com, TheGamer.com, and Superjumpmagazine.com, Cat is here to bring you coverage from all corners of the video game world. An inveterate RPG maven and strategy game enjoyer, Cat is known for her love of rich narratives; both story-driven and emergent.
Before migrating to the green pastures of games journalism, Cat worked as a political advisor and academic. She has three degrees and has studied and worked at Cambridge University, University College London, and Queen Mary University of London. She's also been an art gallery curator, an ice cream maker, and a cocktail mixologist. This crash course in NPC lifestyles uniquely qualifies her to pick apart only the juiciest video games for your reading pleasure.
Cat cut her teeth on MMOs in the heyday of World of Warcraft before giving in to her love of JRPGs and becoming embedded in Final Fantasy XIV. When she's not doing that, you might find her running a tabletop RPG or two, perhaps even voluntarily.