Microsoft 365 is available in lots of different guises for home and business users, but these productivity packages can get expensive – so it's no surprise that lots of people turn to Microsoft 365's free version instead.
There are usually compromises when it comes to free versions of paid apps, though. That means it can be difficult to know if these versions are worth the download or if you should just stump up the cash for a paid version instead.
To stave off the confusion, we've weighed up the free and paid versions of Microsoft 365 to find out exactly what you get with the free app – and to see how the paid products go further.
We've got more software advice elsewhere, too. Head here for our verdict on the best HR software, or take a look at the best resume builders.
---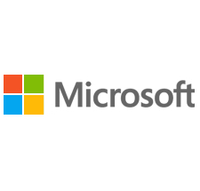 Microsoft 365 free: what's included?
Sign up to the free version of Microsoft 365 and you'll quickly get access to big-name productivity tools like Word, Excel, PowerPoint and Outlook. Free users also get 5GB of cloud storage space from OneDrive.
Open up Word, Excel or any of Microsoft's productivity apps and you'll see a familiar interface with solid functionality. You're able to use these tools to create, edit and share documents. Even on the free tier you're able to use real-time collaboration to get work done with colleagues and peers.
You don't have to be on a PC or Mac to use those web-based apps, either – free users can also enjoy the mobile versions of these tools on Android and iOS.
Elsewhere, Microsoft 365's free version grants its users 15GB of email space alongside Calendar integrations. Free users also use Skype and Teams – albeit with tighter limits on the number of people you can include in voice and video calls. You can use OneNote for sketches and scribbles and there's a handy to-do list app.
Unsurprisingly, you'll find usage limits across most of Microsoft 365's free apps. In productivity tools, many features are either absent or more limited, like spelling and grammar checking.
You only get a smaller library of templates and fonts, and you must be connected to the web to use the free versions of these tools. You don't have the option to download and install the apps on your PC, either.
Microsoft 365: should you pay?
There's certainly lots to like about the free versions of Microsoft 365, which delivers capable everyday functionality across a wide range of apps. That said, you undoubtedly get far more from Microsoft 365 if you're willing to spend a little cash.
Microsoft 365's Home product is available in Personal and Family plans. The former costs $69.99 or £59.99 per year and the latter ups the fee to$99.99 or £79.99.
The Family product offers tremendous value. Once you've handed over your hard-earned money you can use Word, Excel, PowerPoint, OneNote, Outlook and OneDrive on your PC or Mac, on your mobile device or online. Up to six users can benefit from that single subscription.
Unsurprisingly, the cheaper Personal package doesn't allow access for six users, but that's still a great price for any individual who wants a broad suite of productivity tools.
It's not just about the huge increase in platform versatility, either. Those are the full-fat versions of each tool, so you can access every feature, and you won't find any removed or cut-back features like you will in the free versions.
On every paid version of Microsoft 365 the OneDrive storage limit improves from 5GB to 1TB, and Outlook email accounts get 50GB of space rather than 15GB.
You also get better security with the paid versions of Microsoft 365, with improved ransomware detection, recovery apps and secure sharing on offer from Microsoft 365 Family and personal.
Microsoft 365: business versions
There's an even wider gulf between Microsoft 365's free version and the firm's beefier Business Basic, Standard and Premium products.
At this level you'll have to pay a monthly fee for every user on the system. Prices range between $6 and £4.50 for the Basic product to $22 and £16.50 for Microsoft 365 Business Premium.
That could certainly become expensive, especially in larger organizations, but there's little competition between the free and business products when it comes to features.
Every Microsoft 365 Business product supports 300 users, for instance, and they all include Microsoft Exchange support – so you can use your own domain names rather than Outlook addresses.
The Microsoft 365 Business Basic product deploys web and mobile versions of Office apps, and Microsoft 365 Business Standard adds desktop functionality alongside the ability to host webinars and a broader range of data-handling options. The top-whack product, Microsoft 365 Business Premium, adds enterprise-level security and admin features for larger organizations that need to protect sensitive data and retain better control over access.
Microsoft 365 paid and free versions: what should you use?
There's no denying that there are vast differences between Microsoft 365's free version and this productivity suite's various paid options. Happily, though, they're all impressive in their own way.
The free version of Microsoft 365 still grants you access to productivity tools, an email account and cloud storage, so it's ideal for anyone who needs basic word processing and spreadsheet tools and everyday email access.
It's only worthwhile if you have a reliable internet connection, though, and you'll find its sharing and storage options limited if you want to work with lots of larger files. You can't download the apps, either.
You can solve all those issues if you turn to Microsoft 365 Personal or Family, and the pricing is competitive. For a relatively affordable annual fee you get powerful productivity tools for every platform alongside more versatile collaboration, storage and email options.
The free and Home versions of Microsoft 365 are very much different sides of the same coin. The business versions take a step up in terms of features and cost, but they're certainly worth the price if you need enterprise security and management options.
If you're an individual user, someone who manages the family PC or an IT manager with a broader remit, there's a Microsoft 365 version for you – it's up to you to decide if you can get away with free version or if you need the extra functionality or security of a full-price product instead.