Live: Sony is buying Destiny 2 developer Bungie for $3.6 billion - here's what we know
Another major deal is set to rock the gaming world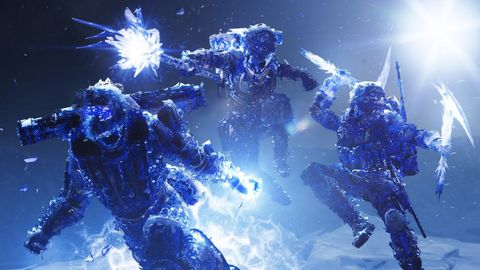 (Image: © Bungie)
PlayStation maker Sony announced on Monday plans to acquire Bungie for $3.6 billion – an enormous acquisition likely to shake up the gaming universe.
The announcement followed hot on the heels of the startling news last week that Xbox manufacturer Microsoft planned to take over Activision Blizzard – so the Japanese company countered with its own major gaming acquisition.
The game development studio is best known for helping the Xbox platform launch back in November 2001 as the initial developer of the Halo series and more recently has been helming the hugely popular Destiny franchise - which is soon to release its next major expansion with The Witch Queen.
This is a developing story so expect to see this page updated as more information is made available and as our contacts reply to our requests for comment.
Refresh
Bungie has officially acknowledged the announcement in a blog post. In it Pete Parsons, CEO and Chairman of Bungie explains that he sees Sony Interactive Entertainment as "a partner who unconditionally supports us in all we are and who wants to accelerate our vision to create generation-spanning entertainment."
In the same post, Parsons adds that "creative independence" remains at Bungie's heart. This will hopefully alleviate the fears of some fans that the studio will return to how it was run under Activision Blizzard - an arrangement that was ended due to a lack of control over its IP (as explained in a 2019 conference call).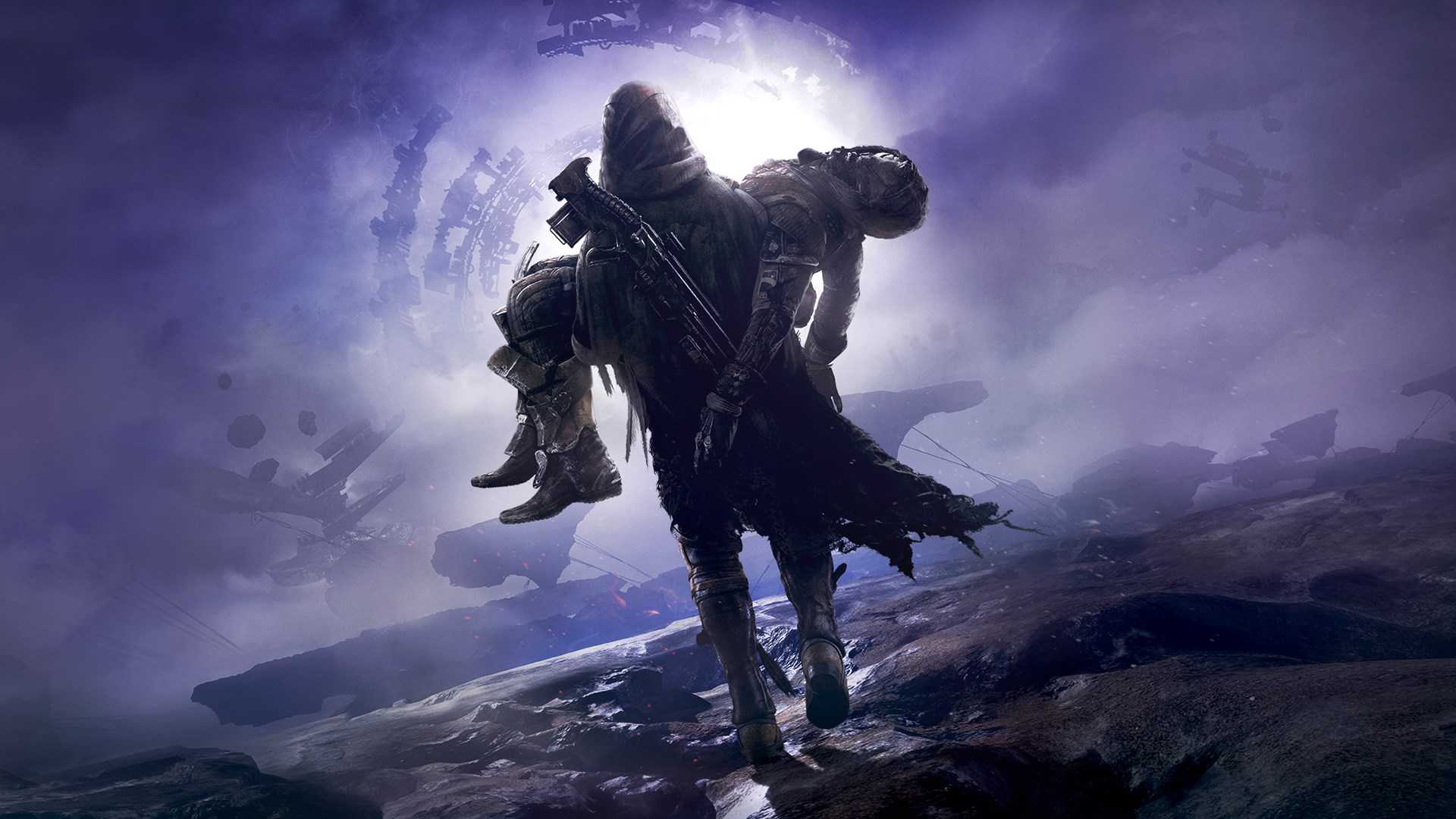 In the same Bungie blog post acknowledging the acquisition by Sony Interactive Entertainment (SIE), Pete Parsons said, "today, Bungie begins our journey to become a global multi-media entertainment company."
He added that SIE and Bungie share a dream that Bungie's IP (most likely Destiny) can be enjoyed by fans across "multiple platforms and entertainment mediums."
This all but confirms that Sony is hoping to expand its efforts into video game films and TV series - following on from the likes of the upcoming Uncharted flick and The Last of Us show - and likely plans to add Bungie's franchises into the mix.
It also answers some of the questions fans had after Bungie posted a job listing for a that referenced the "Destiny Expanded Universe" back in November.
We'll have to wait and see exactly what Bungie and SIE deliver, but we wouldn't be surprised if a Destiny TV show to rival the upcoming Halo series is in the works.
Why does this matter?
Sony's plans to spend just $3.6 billion on Bungie make this deal seem much less significant than the $68.7 billion Microsoft acquisition of Activision Blizzard, but looks can be deceiving.
Sony and Activision had been long-time partners - with classic Activision IP like Crash Bandicoot and Spyro feeling more like PlayStation mascots like Nathan Drake and Ratchet and Clank than third-party figures.
Microsoft's purchase of Activision Blizzard likely felt like a big 'screw you' to Sony, so the Japanese company has in turn fired back by snapping up longtime Microsoft partner Bungie.
While 343 Industries now helms the Halo series Bungie was in charge of the series from Halo: Combat Evolved until the release of Halo Reach. Halo launched alongside the original Xbox and Master Chief is still the platform's most iconic character.
On top of that, we wouldn't be surprised if this Bungie acquisition is just the first of many for SIE - in a collective purchase to rival what Microsoft has spent so far on Activision Blizzard and Bethesda.
It wouldn't take too many more purchases of this level for Microsft and SIE to create a larger divide than ever between the games on their respective console platform.
Here's what our Gaming Guides Editor, Patrick Dane, has to say about the Bungie acquisition:
"This is… surprising. Bungie is in a strong place currently and certainly seemed primed for being picked up at some point.
"That being said, the company's exceptional position also made it seem like it was building towards a bright independent future led by its flagship franchise Destiny 2.
"In 2018, Chinese company NetEase partnered with Bungie and invested $100 million into new projects, and it was believed that that investment was being turned into a game called Matter. On top of that, in 2020, Bungie CEO Pete Parsons told me, then with Metro UK, that for around three years the company had been working on incubations and a lot had come off.
"Bungie's Pete Parsons said: 'So we started about three years ago, Jason and Jonny Ebbert and Zach Russell and a few of us started working on new incubations. The way to think about that is not just on new games. I think that is often the parlance people use. Actually a process around how we want to incubate the potential for new titles, but more importantly, new and amazing talent.'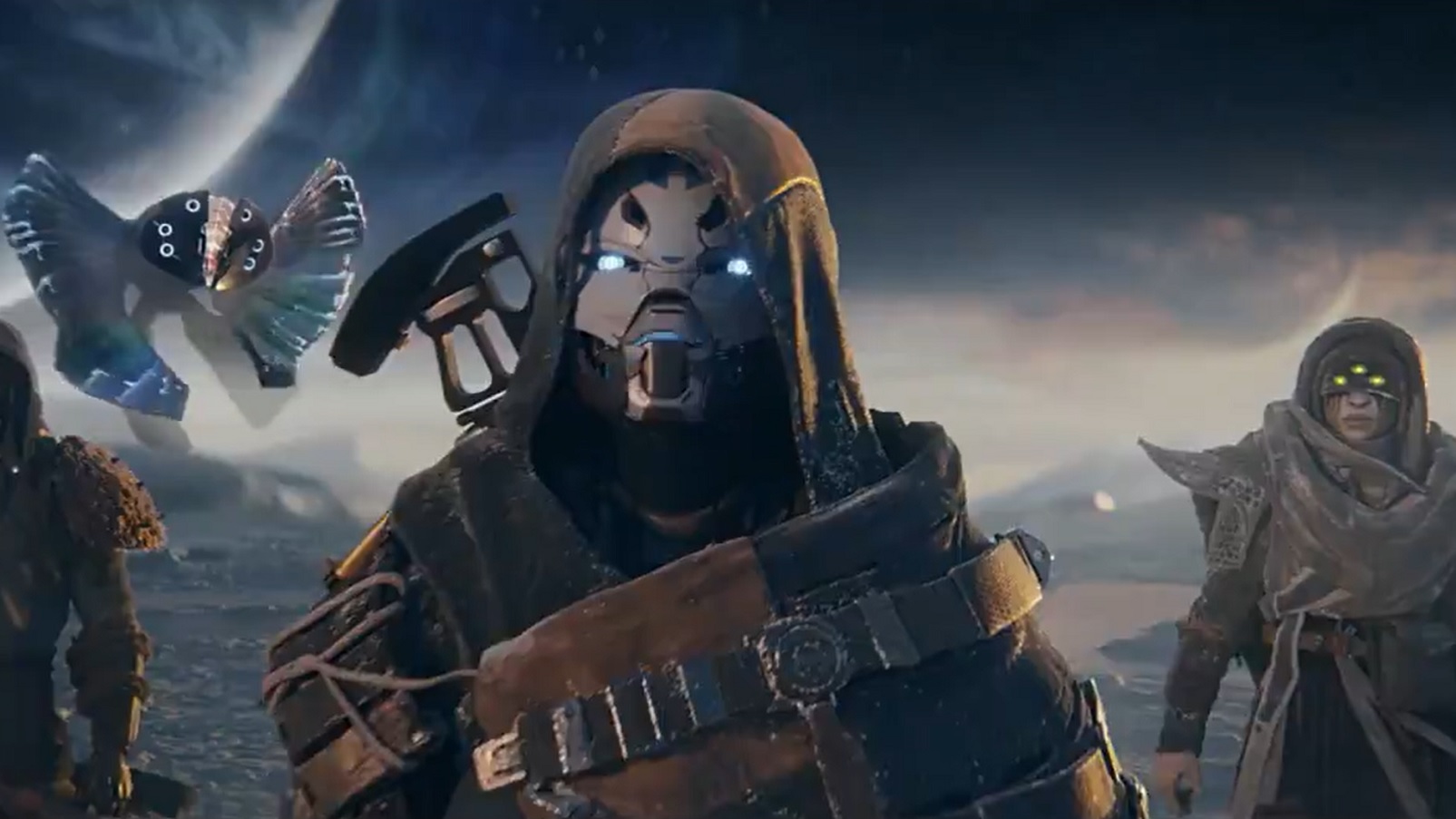 "It's clear that Bungie has been working on several franchises in secret, and Parsons has expressed that he wants the studio to be bigger than just Destiny. Though for now, it's impossible to say if it will continue with its own independent IP ambitions or take on projects at the request of its new owners.
"One thing to keep in mind though - the company has had two very high-profile splits in its past. Ironically, from Microsoft and Activision.
"This is clearly a retaliatory acquisition to Microsoft's purchase just two weeks ago, but this is also Sony buying a company in its prime, and showing exciting signs for the future.
"One does wonder if this was a calculated move by Bungie to come under the wing of Sony, under the terms of fierce independence, in the hopes of not being purchased by another mega-corporation in the future where that could be lost.
"This does feel like almost a defensive acquisition of sorts, which might secure the company's autonomy in a climate where major companies are looking to get their hands on massive independent studios just like Bungie."
In a post on the PlayStation Blog, Jim Ryan issued a statement saying that "I want to be very clear to the community that Bungie will remain an independent and multi-platform studio and publisher."
However, the PlayStation boss then went on to add that the company will continue to achieve "new heights under Hermen Hulst's leadership" - with Hulst being the head of PlayStation Studios.
This juxtaposition of ideas leaves us wondering just how independent Bungie will remain under the PlayStation umbrella.
Bungie has thrived since leaving Activision Blizzard to work on Destiny 2 independently - the Beyond Light expansion has easily been one of the best additions to the game so far - so we certainly hope it's given space to allow its creative talent to continue to blossom.
That said, Sony has helped to deliver some of the best gaming experiences of recent time - with mega-hits like The Last of Us Part 2 and God of War. If any publisher is to steer the Bungie ship, we're at least glad it has as good a track record as Sony does.
Cheers from the competition: Phil Spencer weighs in

Microsoft Xbox head Phil Spencer offered his hearty congratulations to the Bungie team and even to Sony PlayStation and PlayStation Studios' Hermen Hulst for the big get.
Hulst quickly responded, thanking Spencer and adding, "Exciting times to be a gamer."
Indeed.
The truth is, even as these two gaming giants fight tooth and nail to take the console lead and gobble up big gaming studios, they're run by gamers who play games from all studios, including ones soon to be owned by the competition.
Everybody is all smiles now. The question will be how they get along when contracts run out and some industry plays start angling for platform exclusivity
Congrats to the talented teams at @Bungie, great testament to your creativity. And congrats to @PlayStation @hermenhulst on adding a talented team to your studios team.January 31, 2022
What happens to Destiny 2?

Patrick Dane, Gaming Guides Editor for TRG, ponders the future of Destiny:
"Of course, our thoughts now turn to what this acquisition means for Destiny 2.
"The game is the company's flagship, and one of the biggest live service games in the world. As with Microsoft's acquisition of Activision Blizzard, the conversation is quickly going to turn to 'what about exclusives?'
"This seems to be a different kind of acquisition than something that we've seen at this scale before. For the most part, it seems like, genuinely, truly, Bungie games will continue to arrive on other platforms. In their FAQ about the acquisition, Bungie answered whether future games in development would become PlayStation exclusives."
'No. We want the worlds we are creating to extend to anywhere people play games. We will continue to be self-published, creatively independent, and we will continue to drive one, unified Bungie community.'
"It seems as part of this deal, Bungie do have a fairly unique agreement where they will keep a lot of autonomy. On top of that, Bungie has a committed future to Destiny 2. The game is social in its nature and has only recently accepted cross-play, a feature that feels like it would be very hard to untangle from the game, both technically and ideologically.
"Bungie has, as it says in the FAQ, announced expansions are still part of Destiny 2. Witch Queen is out in a matter of Weeks, but past that, Lightfall and The Final Shape will keep Destiny 2 going until 2025 presumably. It's impossible to envision Destiny 2 or its future expansions becoming exclusive to PlayStation.
"It's strongly believed that, on top of wanting independence, one of the key reasons Bungie split from Activision in the first place is that it wanted to commit to Destiny 2. Activision is thought to have wanted Destiny 3. It's hard to believe Bungie would put itself in a position where that kind of decision would be out of its hands again, and they'd start rushing out a PlayStation exclusive sequel.
"In many ways, this seems like a unique understanding between Sony and Bungie. While of course, this is all still very much in motion, it seems like this might be a very hands-off relationship both when it comes to content, but also distribution."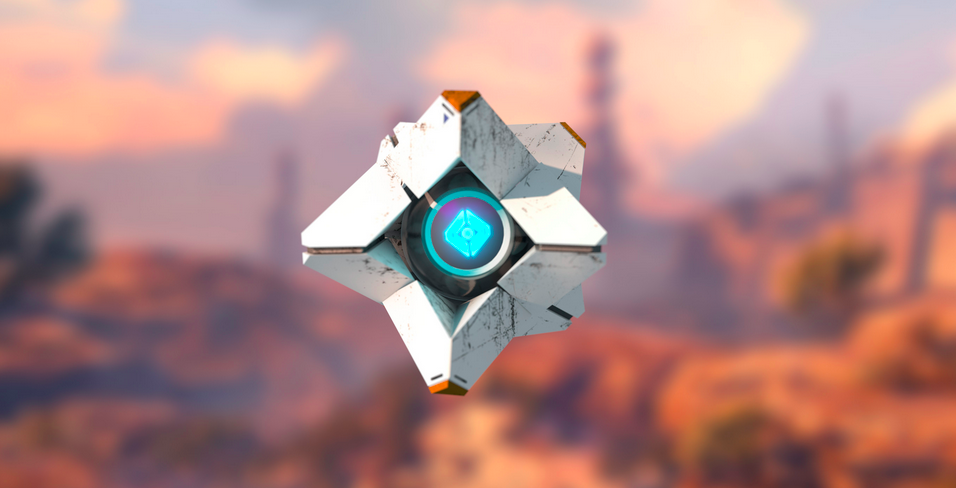 How does Sony's Bungie deal compare to recent acquisitions?

Sony's $3.6 billion acquisition of Bungie certainly sounds like a lot of money (and obviously it is), but how does it compare to recent gaming buyouts?

Back in 2002, Microsoft bought Rare for a cool $375 million, which was a fair chunk of change at the time. The company has since bought Minecraft developer Mojang for $2.5 billion and Bethesda for $7.5 billion. Of course, Microsoft recently announced that it had agreed to acquire Activision Blizzard for an eye-watering $69.7 million.

In 2021 alone, Sony acquired Bluepoint Games, Valkyrie Entertainment, Firesprite, Nixxes Software, and Housemarque for undisclosed fees. We'd wager that its deal for Bungie outweighs all these studios, particularly as the Japanese company only paid $229 million to acquire Spider-Man and Ratchet and Clank developer, Insomniac Games, back in 2019.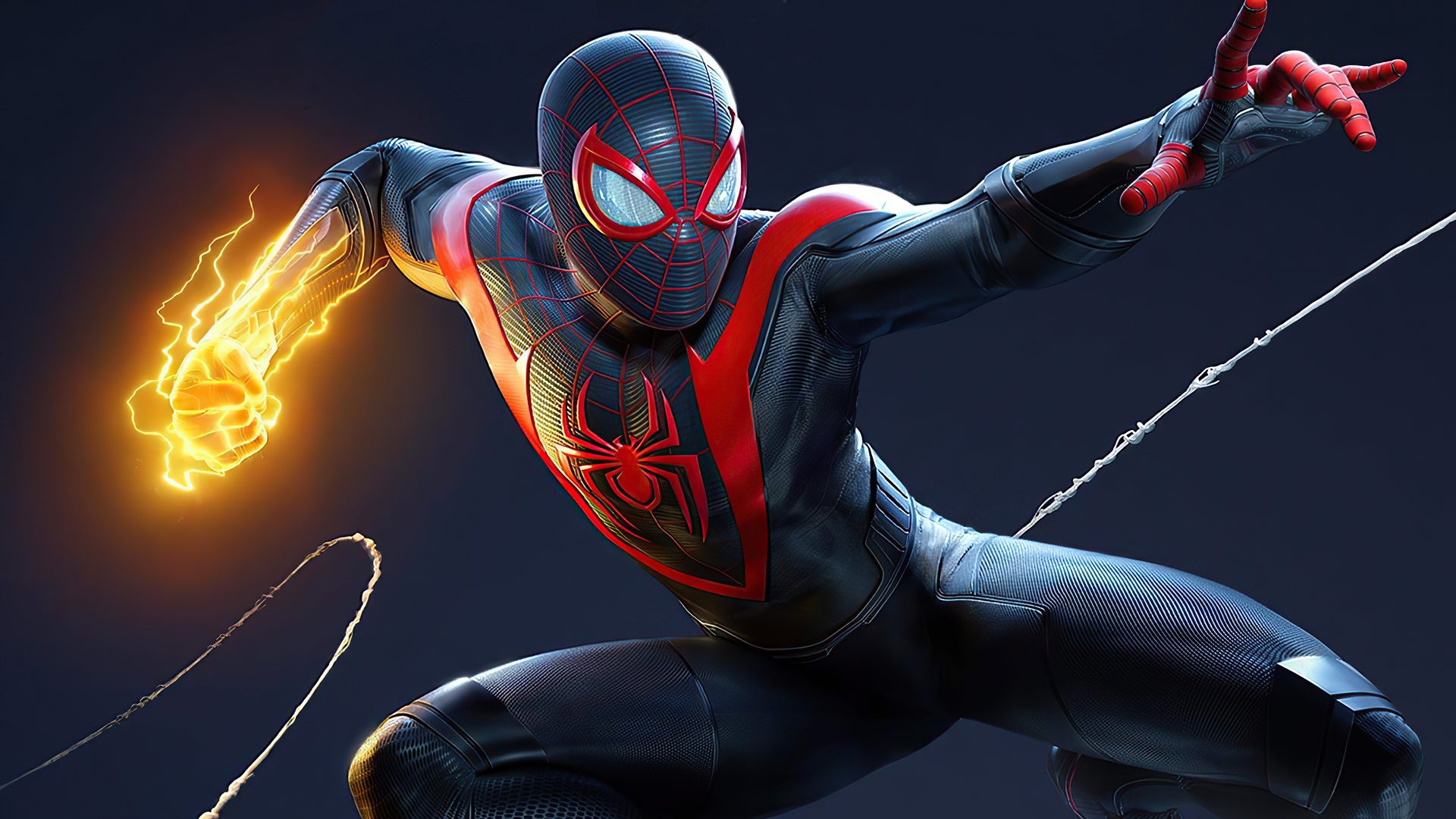 Is this just the beginning?
Sony's deal to buy Bungie for $3.6 billion might be just an appetizer or first course in what could become a meal of game studio or company acquisitions.
Speaking to GameIndustryBiz, Sony Interactive Entertainment President and CEO Jim Ryan made it clear that Sony is just getting started.
"We should absolutely expect more," Ryan told them, adding later, "...we have many more moves to make."
What that means and which company might be in Sony's sights is anyone's guess.
In the same interview, Bungie BEO Pete Parsons insisted that the deal, "had nothing to do with industry consolidation. This had everything to do with a shared vision and how we could do things better together."
Sure, but that positioning is also an excellent way to sell the deal to regulatory bodies who are worried about too much consolidation and not enough competition.
Sign up to receive daily breaking news, reviews, opinion, analysis, deals and more from the world of tech.
Thank you for signing up to TechRadar. You will receive a verification email shortly.
There was a problem. Please refresh the page and try again.