DJI Mavic 3 Classic launch recap: the cheaper flagship drone has landed
The rumored Mavic 3 Classic is now officially here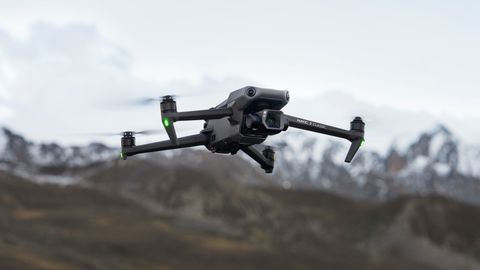 (Image: © DJI)
DJI has already bowled us over this year with the launch of the DJI Mini 3 Pro, but now it's just made your drone-buying decision a bit trickier with the launch of the DJI Mavic 3 Classic.
As the rumors predicted, the Mavic 3 Classic is pretty much identical to the current Mavic 3, aside from one thing: there's no telephoto lens on its Four Thirds camera. Yep, you'll just have to make do with a 20MP Four Thirds CMOS sensor on its own for your aerial filmmaking.
So what makes the current Mavic 3, and by extension the new Mavic 3 Classic, one of the best drones you can buy? Aside from having one of the best cameras on a consumer drone, it also has a 46-minute flight time and solid O3+ transmission, all bundled into a neatly folding package.
The reason for the Mavic 3's omission of the telephoto lens, of course, is to bring all of that goodness to a lower price point. And what is that price tag? You can buy the DJI Mavic 3 Classic on its own for $1,469 / £1,309 / AU$2,299, or with the excellent DJI RC Controller for $1,749 / £1,529 / $2,599 with the excellent DJI RC controller.
The launch is now over, but you can find all of our early thoughts below – and if you fancy catching up on what you missed, have a good scroll through all of our reactions to the launch below.
Refresh
Hello, I'm Mark (TechRadar's Cameras editor) and I'll be your co-pilot for today's big DJI launch. I've covered and tested DJI drones for years going all the way back to the original DJI Spark in 2017, so I'm looking forward to seeing exactly what lands today.
The event's 'Explore Vivid' doesn't give away a huge amount, but that Hasselblad camera in the teaser poster does point towards a new drone, like the rumored DJI Mavic 3 Classic. So if you're in the market for a new flying camera (or are just interested in where they're gliding to next), pull up a seat and join us as we count down to take-off.
How to watch the DJI launch
How can you tune into today's DJI launch? There's now a placeholder on DJI's official YouTube channel above, which is where the announcement will take place today at 9am EDT / 1pm GMT. If you're in Australia, that works out as 12am AEDT on November 3.
That means we're now less than five hours away from the official lift-off, which gives us plenty of time to dig into those Mavic 3 Classic rumors and work out whether it all adds up to a compelling potential Christmas present. As someone who bought a DJI Mini 3 Pro earlier this year, I have some thoughts on that.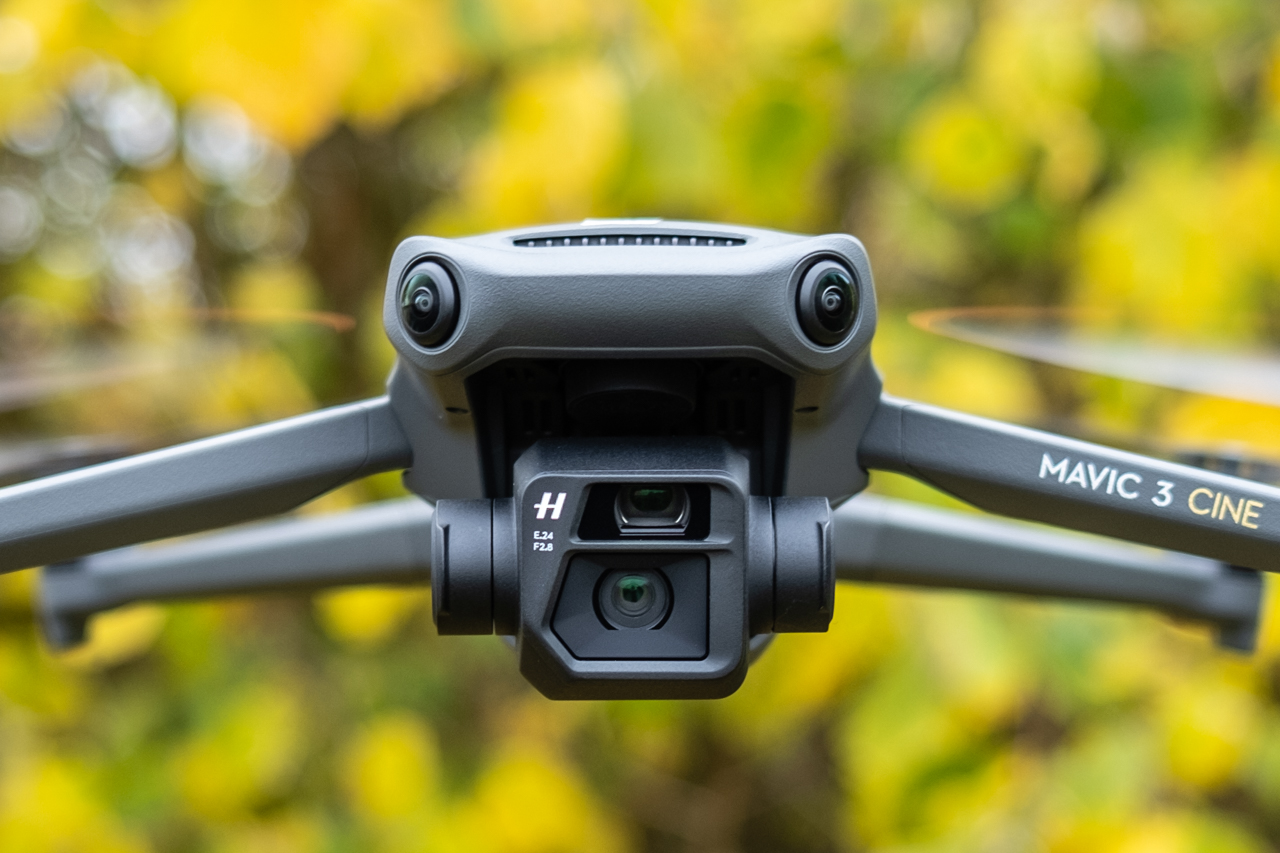 DJI drones: a primer
If you're new to DJI drones, here's a quick primer on its current lineup. Despite some fresh competition from the likes of Autel, DJI is still by far the biggest maker of consumer flying cameras – and its range is now split into four sub-brands.
DJI's small, entry-level drones are the 'Mini' series, headed by the DJI Mini 3 Pro. Just above from them is the mid-range 'Air' series, which despite the name are slightly bigger and have cameras with larger sensors (like the 1-inch DJI Air 2S, which previously topped of our guide to the best drones you can buy).
But above both of those is the 'Mavic' series, which started back in 2016 with the DJI Mavic Pro. The DJI Mavic 3, which packs a large Four Thirds sensor into its folding body, is the spiritual successor to that original model. But with a US$2,199 / £1,879 / AU$3,099 price tag, it isn't exactly cheap – hence the rumors about a DJI Mavic 3 Classic launching today.
Buzzing around parallel to these three main species of DJI drone is a new FPV model called the DJI Avata. It's a super-fun intro to FPV flying, but a bit more niche than what we're expecting to see today.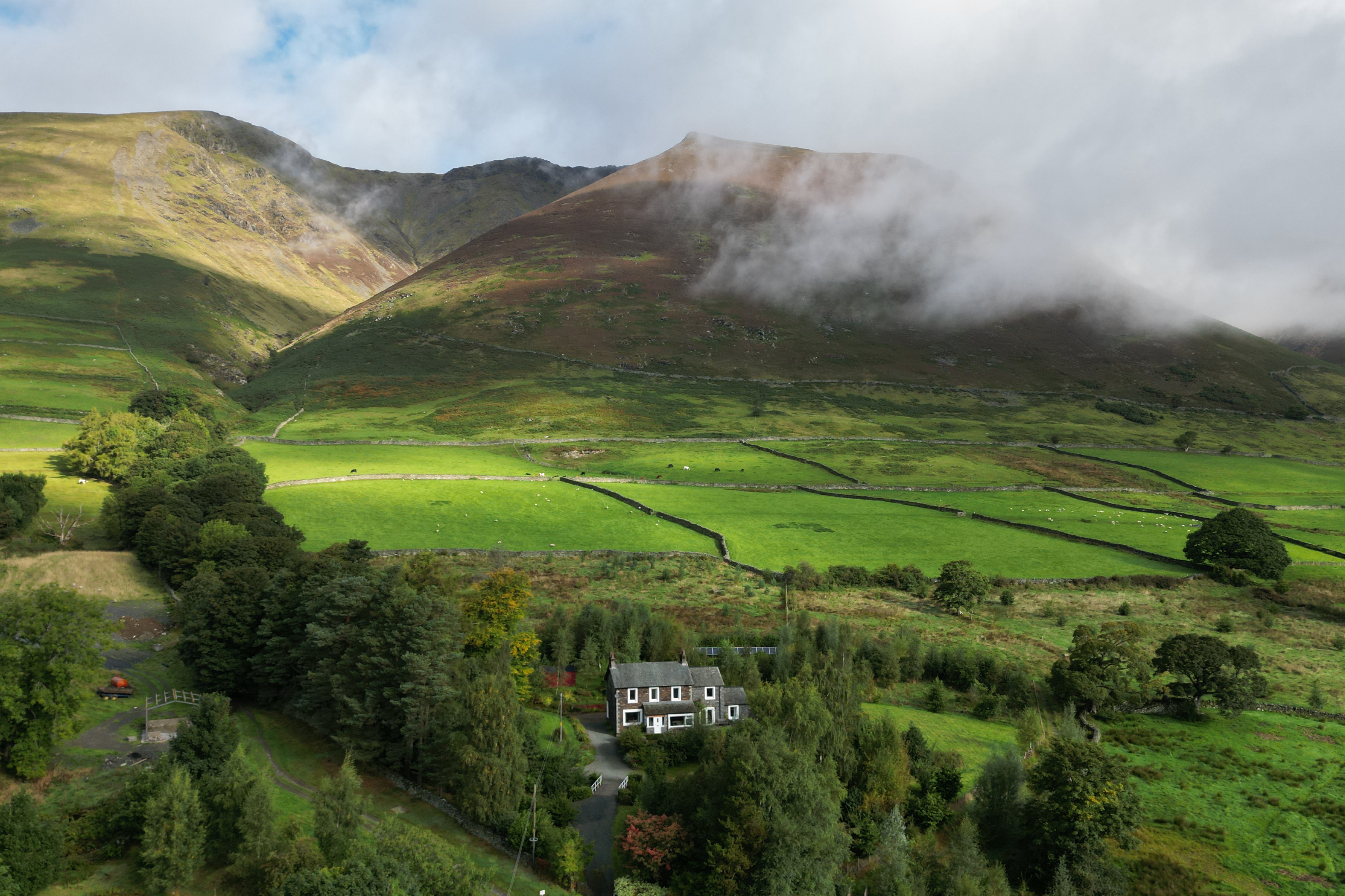 Decisions, decisions...
As someone who bought the DJI Mini 3 Pro earlier this year, I recently wrote about why I could end up regretting that decision if the DJI Mavic 3 Classic rumors are accurate.
Not that I'm at all unhappy with the Mini 3 Pro – it's a brilliant little drone that proved to be great companion on a recent visit to the Lake District in the UK (where I took the shot above).
But the Mavic 3's larger body is more stable in windy conditions and getting that Four Thirds sensor for less money than the current model will make it a tempting alternative, particularly if you frequently fly in gloomy conditions.
Ok guys. These ARE the #dji #Mavic3 #Classic #prices as leaked by a retailer website. Sorry I made some tax and remote mistakes. Next time I will just post a screenshot. Doh.@OsitaLV @DroneXL1 @DroneDJ @techdronemedia @DealsDrone @dronemodelismo @TheDroneGeekPA @IshveenaSingh pic.twitter.com/qm6hxudaTTOctober 31, 2022
Is this the pricing?
How much might the rumored DJI Mavic 3 Classic cost? That's one thing that the rumors and leaks hadn't been too clear about, until earlier this week.
The Tweet above from regular DJI leaker @JasperEllens on Twitter sounds pretty confident that prices will start at €1,499 (for the drone only), with a bundle including new DJI RC controller costing €1,749.
Based on current DJI pricing, that should work out as around $1,499 / £1,349 / AU$2,399 for the drone on its own, or roughly $1,749 / £1,599 / AU$2,799 for the DJI RC controller bundle. Not cheap, but a decent saving on the DJI Mavic 3's launch price of US$2,199 / £1,879 / AU$3,099 (which included the old RC-N1 Remote Controller).
The view from the Mavic 3
Looking for a taste of the kind of video quality you might be able to expect from the rumored DJI Mavic 3 Classic? The one above collates some of the tests shots for our DJI Mavic 3 review.
If the Mavic 3 Classic does indeed have the same sensor (only without that drone's telephoto lens), then that's likely to give us a good idea of what to expect.
Our review said that "image quality from the main camera for stills and video is nothing short of excellent overall", and there still isn't really another drone in the Mavic 3's weight class that matches its 20MP Four Thirds CMOS sensor.
Hello #Mavic3classic. Removing the Telelens made it 4 grams lighter. And thanks to my friend @rquandt for digging these pictures up. pic.twitter.com/dMaTiB6yg2October 27, 2022
DJI Mavic 3 Classic – the leaks so far
Based on leaks from @JasperEllens (above) and WinFuture, it looks pretty likely that we'll see a DJI Mavic 3 Classic drone land in just over an hour. But what specs might it have?
WinFuture claims that the "DJI Mavic 3 Classic is basically almost 100 percent identical to the regular DJI Mavic 3", apart from one main detail – the removal of the current drone's telephoto camera.
This has apparently been done for cost reasons, allowing DJI to sell the Mavic 3 Classic for a lower price tag (see the 'Is this the pricing?' post below). If true, this is how DJI's drone would shape up in terms of specs:

Camera: 20MP Four Thirds sensor
Video quality: 5.1K up to 50fps / 4K up to 120fps / FHD up to 200fps
Video transmission range: Up to 9 miles
Storage: 8GB, expandable via microSD card
Battery: up to 46 minutes flight time
Weight: 895g
Dimensions (unfolded): 347.5x283x107.7mm
Dimensions (folded): 221x96.3x90.3mm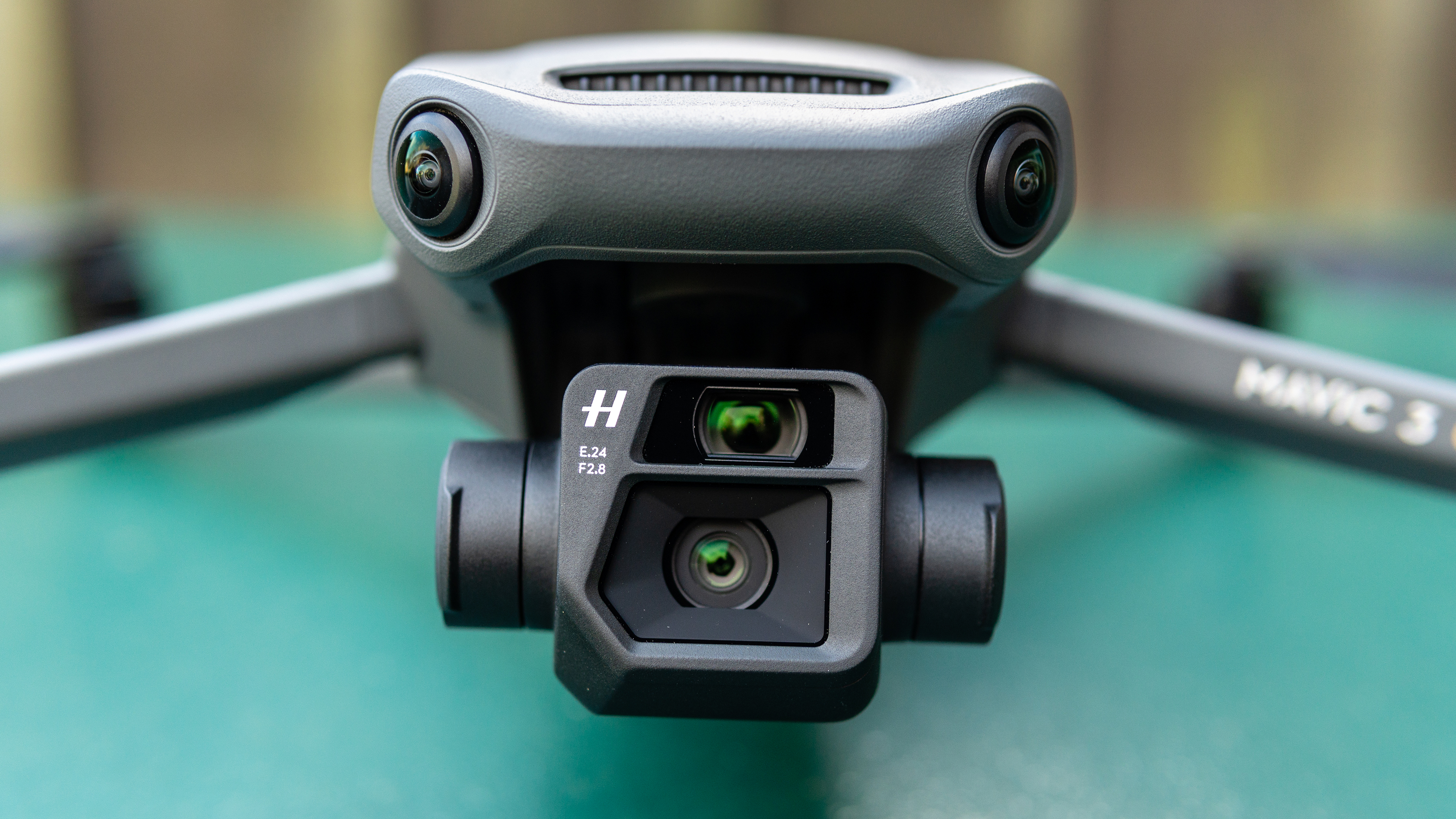 20 minutes to go...
Based on these DJI Mavic 3 Classic leaks, the big question for most people is how much you're likely to miss that telephoto lens. It's a tricky one, because there's no doubt that the current Mavic 3's 162mm lens is significantly inferior to its main camera, in terms of outright image quality.
And yet, the effect you can get from that unique zoom – including a dramatic 'parallax effect' that makes the background look like it's moving quickly behind your subject – has been behind some of the most interesting drone videos I've seen on YouTube and elsewhere.
Still, in these tricky financial times, that extra cost for the standard Mavic 3 is significant, and the Mavic 3 Classic could offer good value if that leaked pricing is correct. It's still a flying Micro Four Thirds camera, after all.
One minute go...
Right, if you're not already primed and ready for DJI's big launch, you have about sixty seconds to covertly open the livestream above on your work computer and get settled.
Time to see if the DJI Mavic 3 Classic rumors were accurate, and how much we're going to have to raise from eBay sales in the next month to afford it...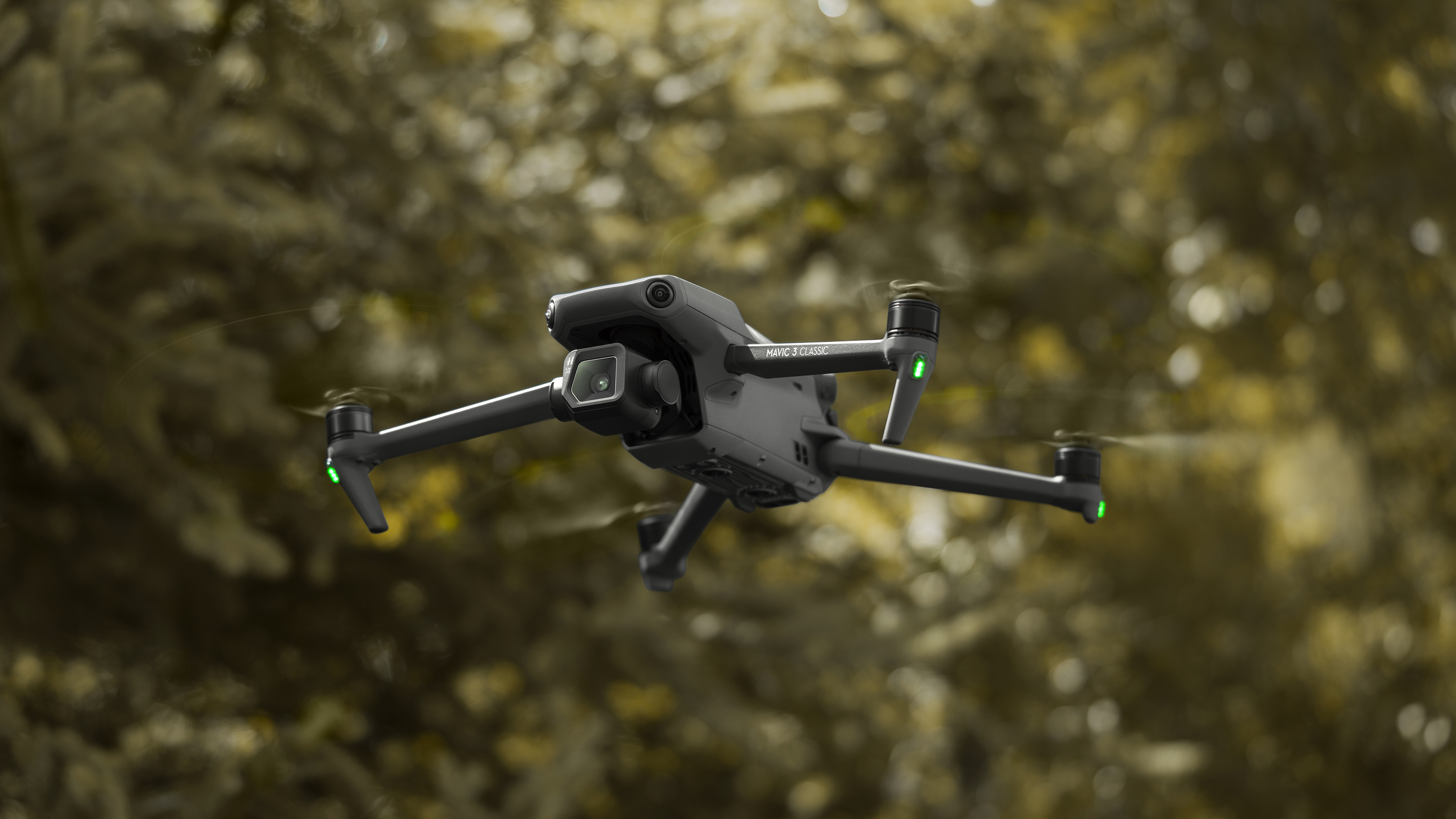 It's official: the DJI Mavic 3 Classic is here. And as the rumors predicted, it's has the same 20MP Four Thirds CMOS camera, 46-minute flight-time, and O3+ transmission system as the original Mavic 3 drone – it just doesn't have that drone's telephoto lens.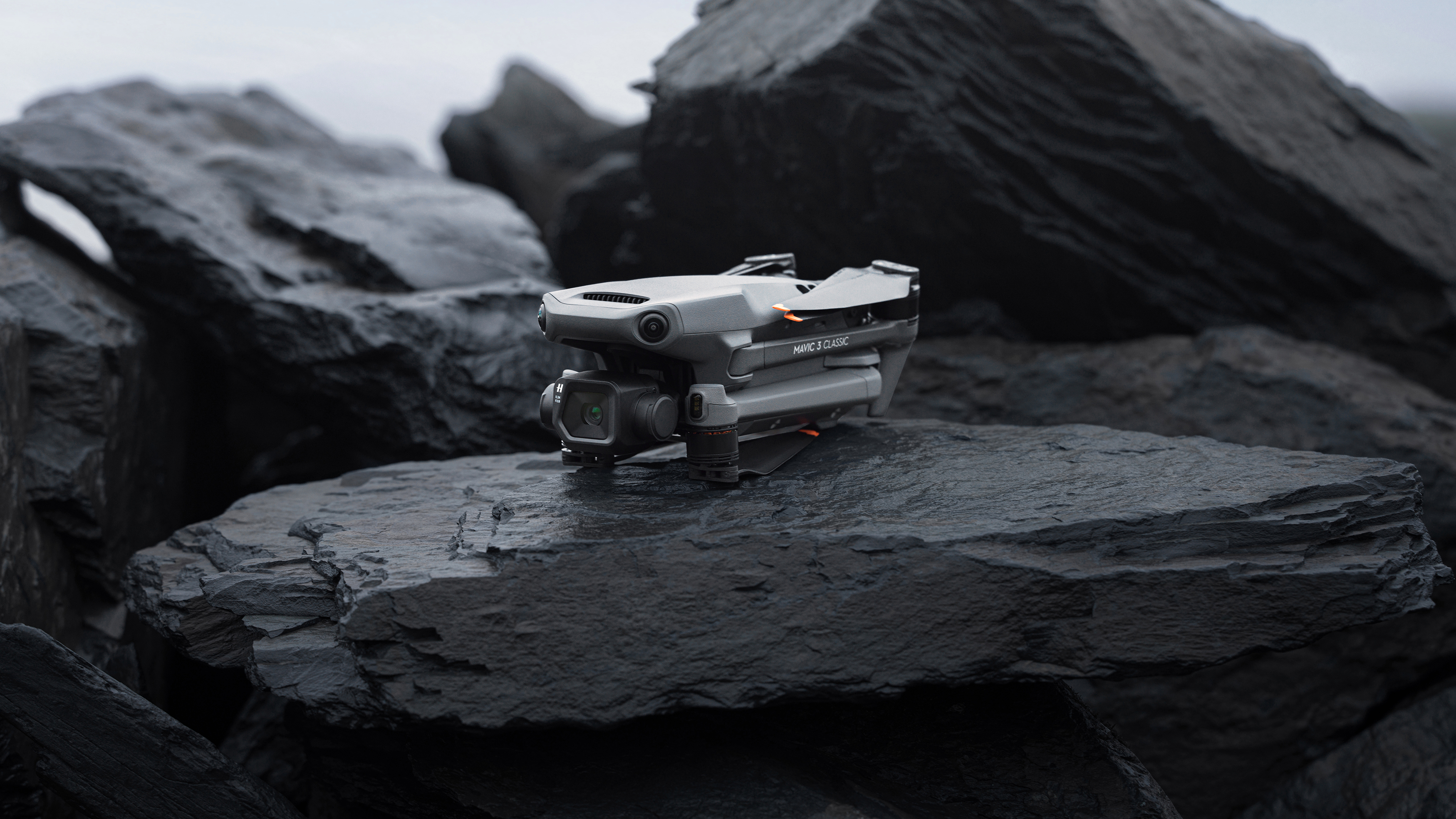 As before, the Mavic 3 Classic's Four Thirds camera can shoot 5.1K/50p, 4K/60p and 1080p/60p video. There are also slow-mo modes in the form of 4K/120p and 1080p/200p options. Helpfully for adjusting exposure in mid-air, the 24mm equivalent focal length lens also has an adjustable aperture that can switch between f/2.8 to f/11.
And what about pricing? You can pre-order the DJI Mavic 3 Classic now for $1,469 / £1,309 / AU$2,299 (drone only) or $1,749 / £1,529 / $2,599 with the excellent DJI RC controller.
From a quick look at the DJI store, it looks like shipping will be ready to go within 3-7 days, depending on where you live.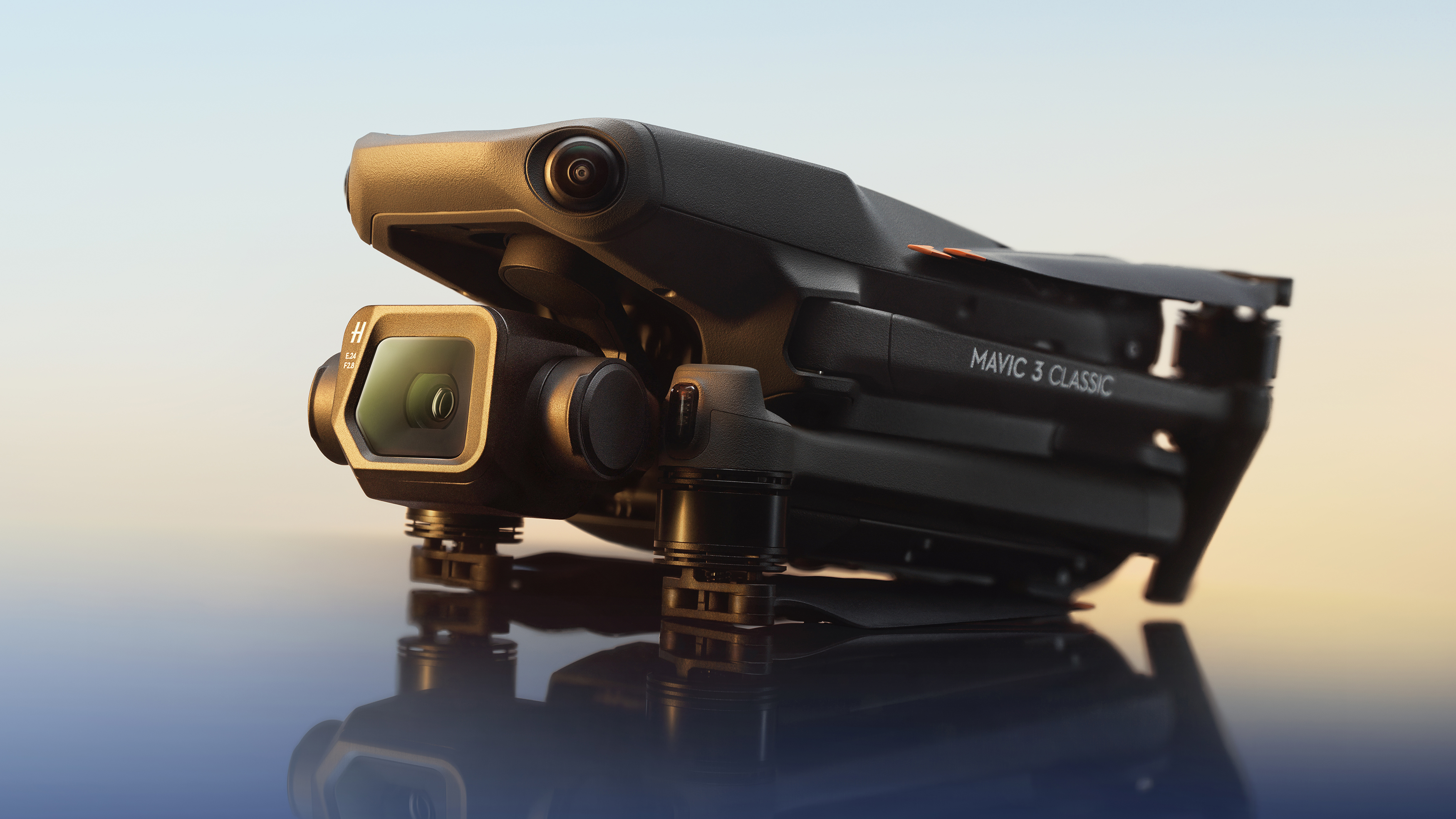 It's nice to finally see a CE C1 label on a DJI drone. Europe has been waiting for this for years! @DJIGlobal pic.twitter.com/S4HsUBABFsNovember 2, 2022
A good point raised by @JasperEllens (above) for Europe-based drone fans – the DJI Mavic 3 Classic has the all-important CE C1 label, which means it's future-proofed for new drone laws that will kick in from December 31 2023.
These CE Class certificates are part of some new European drone certification that actually started in December 2020, but still hadn't had its standards confirmed until this year. This has left most new drones in limbo. But in August, the original DJI Mavic 3 was granted the first 'C1' certificate, which it received via a firmware update – and the new Mavic 3 Classic has this marked on its arm.
What's it mean in practice? If you're in Europe or the UK and thinking of buying a Mavic 3 Classic, it means that from 2024 onwards you'll be able to continue flying in the so-called A1 Open Category, rather than getting bumped down to the A3 Open Category. The latter would have restricted you to flying in areas free from people and at least 150 meters away from properties.
Not exactly thrilling stuff (particularly if you live outside the EU), but worth knowing if you're an Europe-based drone fan.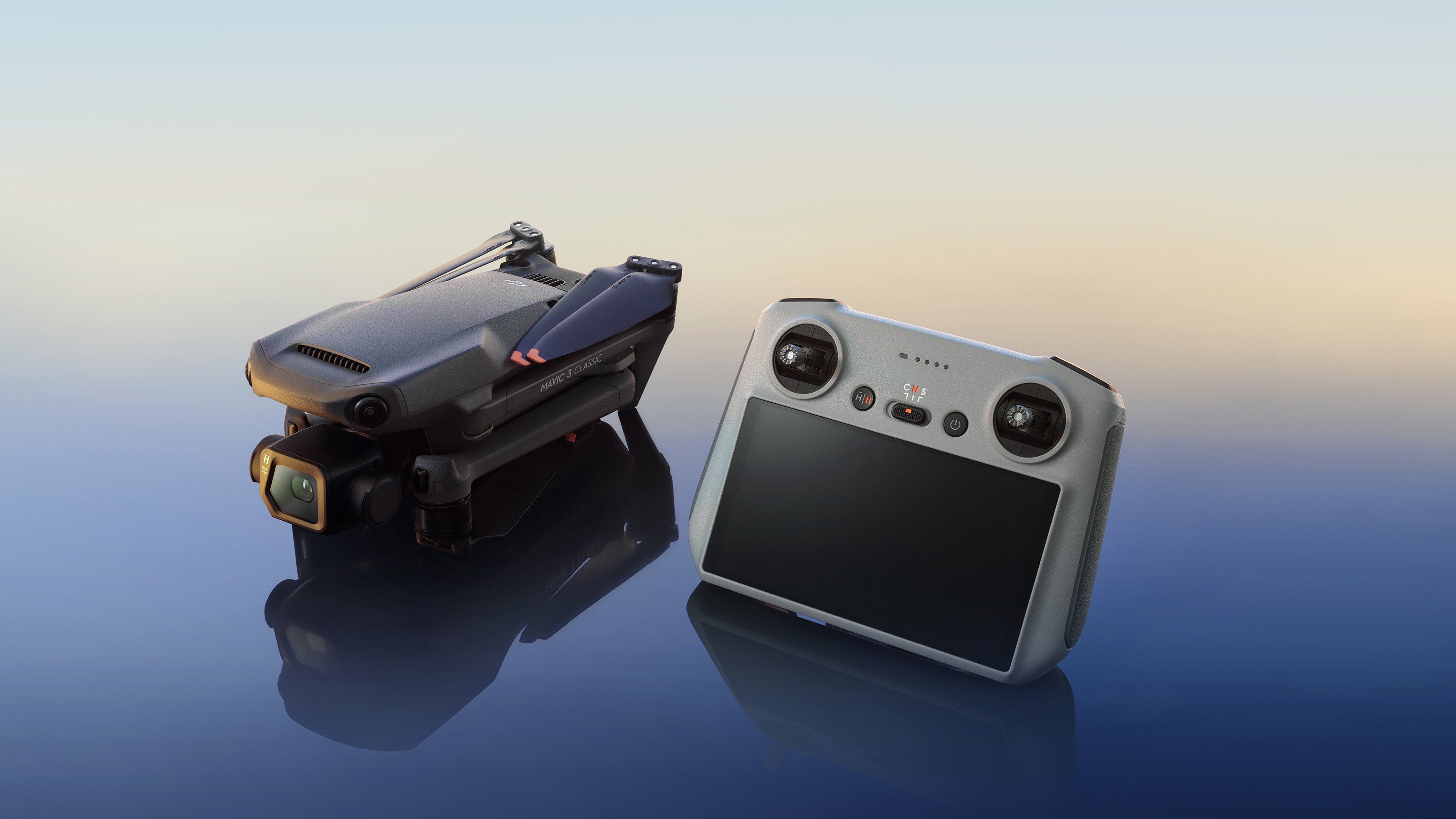 It's the day after that DJI Mavic 3 Classic landed, so I've had a bit of time to sum up my early thoughts.
Overall, DJI's new drone looks like a very good new option for anyone who prizes image quality above portability. It's substantially cheaper than the standard Mavic 3, and offers pretty much all the same features bar the telephoto lens.
DJI also offers the Mavic 3 Classic in more bundle variations than its flagship drone, which will surely change soon now that the DJI RC controller (the one with the built-in screen, which doesn't kidnap your phone) is now compatible with the original Mavic 3.
I still think it's hard to best the value and convenience of the DJI Mini 3 Pro (RC Controller) bundle, but the Mavic 3 Classic's Four Thirds camera is a big jump up from that model and is now available at much lower price point than the DJI Mavic 3.
Sign up to receive daily breaking news, reviews, opinion, analysis, deals and more from the world of tech.
Thank you for signing up to TechRadar. You will receive a verification email shortly.
There was a problem. Please refresh the page and try again.