IBM: Why the next step in 5G is all about acceleration
We speak to Andrew Coward, GM of Software Defined Networking at IBM, to find out his thoughts on the 5G future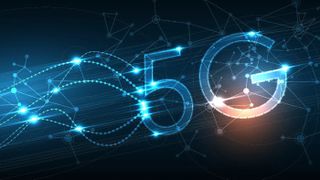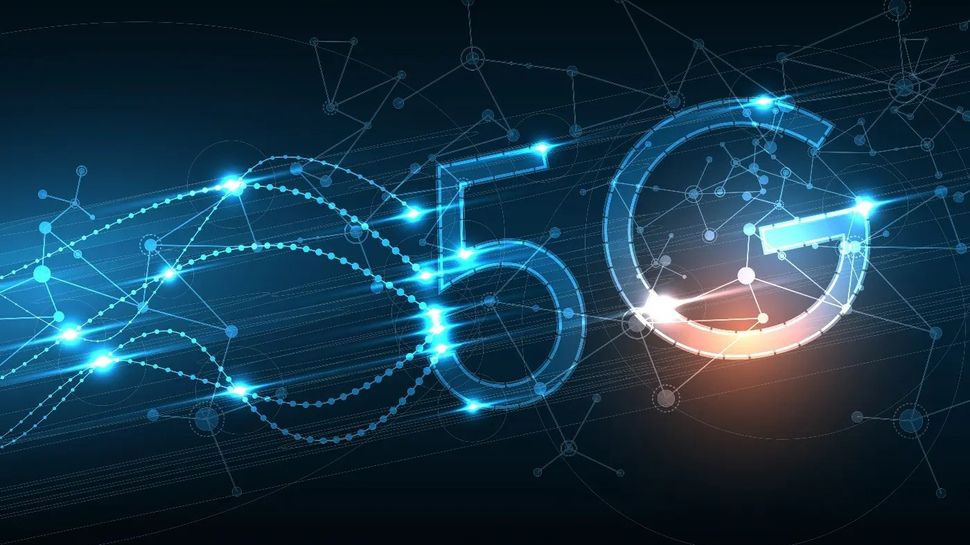 (Image credit: YouTube)
We've heard a lot about the potential of 5G networks unlocking value for all enterprise players, across the entire ecosystem. With millions of 5G devices and huge waves of new data being collected, how can 5G redefine how the world connects?
Let's face it, it was a big year for 5G. With the global 5G infrastructure market estimated to hit $9.26 billion USD in 2022 and $81 billion USD by 2027, at a compound annual growth rate of 54.37%, we as an industry continued to move toward mass adoption. We saw considerable bandwidth upgrades and an uptick in fixed wireless access, while private 5G use cases garnered considerable mainstream attention.
Simply put, 5G technology will continue to move from the premium market towards a more affordable one as increased competition among the chip makers help to drive operating costs. To be clear, there's still a large demand for 4G, which will ultimately keep prices high, but a larger 5G ecosystem will see an increase in not only providers in the market, but also the continued desire to make previous "G"s obsolete, so the spectrum can be reapplied to 5G.
5G rollout hasn't been always seamless for some of the biggest telco providers in the world. Why do you think 2022, and looking ahead to 2023, these networks will take off across both the consumer and enterprise landscape?
In early 2022, BlackRock, the world's largest asset management firm, made headlines by announcing plans to equip its forthcoming global headquarters with a private 5G network. In 2023, expect many more companies with a large campus, factory floor or large geographic footprint to follow suit as the capabilities of cellular networks begin to make this configuration more and more desirable, and where 5G can start eating-in to Wi-Fi's hegemony.
And from a consumer standpoint, in 2023, it's expected that the cost of 5G chipsets will come down by as much as 50 percent, which, along with much lower power consumption is enabling a much larger ecosystem of connected things to become practical. So, aside from making 5G handsets much more affordable, the new chips are likely to be embedded in a new generation of IoT devices, with higher bandwidth endpoints making possible a greater degree of connectivity and visibility.
Mobile World Congress Barcelona is obviously the biggest conference for the greater networking and telecommunications sector - Why does IBM believe that 5G will be a core theme of the conference? What are you hearing from across the industry?
IBM is very excited to be, once again, a core player at this year's Mobile World Congress Barcelona. We believe that when our industry comes together and collaborates, tremendous progress is made.
This year, we believe that 5G will continue to dominate the conversation. Why? Because modern enterprises require ubiquitous application distribution in a hybrid multi-cloud environment. However, the challenge is deploying and connecting all application endpoints at scale.
Therefore, along with Edge application deployment and management, both private and public 5G connectivity will continue to reset the standard for what a network's infrastructure looks like.
As an industry, the continued integration of private 5G networks and explosion of Edge devices, will continue to drive the need for solutions that work in a hybrid multi-cloud environment. We expect these core themes to really be focal points throughout the show.
Through greater software development, digital innovation and enhanced 5G delivery, mobile led platforms are becoming even smarter, creating new use cases and business models that will transform industry and enterprises - What is the path forward, now, for accelerating technology towards 6G and building more efficient networks?
We believe that 5G will continue to unlock untapped value for all players across the entire telecommunications ecosystem. With millions of 5G devices and huge waves of new data being collected, we are redefining how the world connects.
And as I mentioned earlier, we believe this adoption will only continue and our evolutionary path is accelerating technology towards 6G, quantum computing and more efficient networks.
We believe this is a path with unimagined growth opportunities.
Looking ahead, how is IBM preparing to tackle the complexity of the telecom industry and continue to drive 5G adoption?
Our industry efforts to connect everything, to everything else, have largely succeeded and in doing so have have given rise to a concurrent concern: how to manage what's allowed to connect to what? For regulated industries like banking, it's critical to have a tight handle on the way traffic flows.
So, in order to ensure 5G adoption, alongside a network's infrastructure, can truly benefit from this technology – we must create solutions that manage and distribute policy whenever we connect something new.
To stay abreast of these challenges, many large enterprises in regulated industries have been turning to their suppliers to find better and more dynamic ways of controlling the policies that run on their networks, without compromising the regulation and policy that restricts them—a managed service, and managed network opportunity that figures to grow in 2023.
Andrew Coward is GM of Software Defined Networking at IBM
Are you a pro? Subscribe to our newsletter
Sign up to the TechRadar Pro newsletter to get all the top news, opinion, features and guidance your business needs to succeed!