Assassin's Creed Nexus VR release date and everything we know
Assassin's Creed Nexus VR has now been released, offering a new take on the series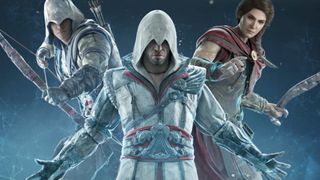 (Image credit: Ubisoft)
Assassin's Creed Nexus VR has now launched and is offering players the chance to live through the eyes of the assassins. Throughout this experience, Assassin's Creed Nexus VR plans to help you unearth never-before-seen chapters of some of the series' most iconic characters.
Prior to the release of the game, we compiled everything you ought to know and everything we could find on the game and pulled it into one page for you to use. Now Assassin's Creed Nexus VR has released, you can use this page to see how our knowledge and speculation prior to its launch lines up to its content.
Assassin's Creed Nexus VR: Cut to the chase
What is it? The first first-person Assassin's Creed game in VR
When did it release? November 16, 2023
What can I play it on? Meta Quest Pro, Meta Quest 2, and Meta Quest
Who made it? Ubisoft (multiple studios)
Assassin's Creed Nexus VR platforms
Assassin's Creed Nexus VR launched on November 16, 2023. As for available platforms, the VR experience is available on the Meta Quest Pro, Meta Quest 2, and Meta Quest 3.
This story is built exclusively for VR, which is a first for the franchise and opens the doors to potentially becoming one of the best VR games, but whether or not the game will make its way to alternative hardware such as the PSVR 2 remains a mystery for now even after launch. It would certainly be a hit on the platform, but there's no indication this is even plausible at this stage, which might leave it residing among the best Oculus Quest 2 games instead.
Assassin's Creed Nexus VR trailers
In October 2023, we received a new 'gameplay overview' trailer which dove down into details of stealth and parkour and more - and how the Meta Quest VR sets would implement them.
What came before this was the game's announcement trailer, below.
The first Assassin's Creed Nexus VR trailer was shown as part of Ubisoft Forward on June 12, 2023. As a whole, it doesn't give a lot away in terms of what we can expect from the game, and the minute-and-a-half-long teaser offers no in-game footage.
Instead, the trailer offers a CGI interpretation of the three playable characters, Ezio, Kassandra, and Connor, alongside their different approaches to combat. Obviously, with the game being in VR, combat is incredibly hands-on, and while what we do see of the player 'in action' is very brief, there are a few notable features such as drawing the bow back, or flicking your wrist to draw your hidden blade, which will help to put you in the shoes of the protagonists.
With a vague release window of "Holiday 2023" we've got a pretty significant amount of time to hopefully see some more authentic in-game content in the near future, but for now, the full CGI trailer can be seen below:
Assassin's Creed Nexus VR gameplay
The cinematics shown within the above trailer are animated, so we are left almost completely unknowing in terms of how the game will play when we jump in. That said, there's still a bit to dissect and a lot of speculation to make going off the contents of the trailer, and from what's been said by Ubisoft since the announcement.
We do know you'll be able to play as those three different assassins, Ezio, Connor, and Kassandra. It's a first for the franchise to let you play as three different characters from different historical time periods in a single game, and it'll keep the action fresh and adaptive to your own playstyle due to each assassin having different approaches and attacks. For example, each playable character has at least one Hidden Blade for the sake of continuity, but the primary weapon of each assassin is different. Ezio uses a one-handed crossbow, Connor has a bow, and Kassandra has a special bow. It's currently unclear as to whether or not you'll be able to frequently switch between characters or if they will only be used episodically, on their own with breaks in between.
Outside of combat, Creative Director David Votypka said in an interview with Ubisoft that the game will feature classic Assassin's Creed mechanics like climbing and parkour, alongside things like a Leap of Faith.
But, with the first-person perspective of the title, you are also completely free to play how you want, whether that's traveling at high speeds, or taking things slightly slower to focus on the stealth element of the game. The power is completely in your hands, which is a first for the franchise.
In addition, space won't be an issue when it comes to scaling buildings and practicing your parkour while in VR. Votypka confirmed in the same interview with Ubisoft that the game will be playable regardless of available space. Obviously, for the most immersive experience, you'll want to stand up and have a suitable space around you to fully adopt the role of the assassin, but the game will be just as enjoyable sitting down and using the stick to move around.
The official website breaks down the game's features and freely talks about parkour, combat, and stealth which all strongly indicate the kind of play the game will have.
Assassin's Creed Nexus VR story and setting
Abstergo Industries has found a way to retrieve lost artifacts used to manipulate people's beliefs, but it's our job to sabotage their plan and uncover all-new stories as three of the franchise's most popular assassins, Ezio, Connor, and Kassandra. As far as the story goes, that's just about all we know about what makes up the Assassin's Creed Nexus VR story.
The three storylines will interlink in the modern-day, taking you through Abstergo as an undercover assassin. How exactly the three characters and their time periods come together is currently unclear, so we don't know if there will be any instance outside of the modern scenario where you'll be able to switch between characters.
In addition to the little information we know about the story and whether or not we'll be able to switch between characters, we know very little about the setting of the game. The majority of our knowledge of what to expect setting-wise comes from previous titles in which the protagonists featured, like Odyssey for Kassandra and Assassin's Creed III for Connor.
Through the eyes of the three characters you'll get to play, you'll explore the Italian Renaissance, Ancient Greece, and the American Revolution depending on which assassin is active. Since we are unearthing new chapters of these characters, it's hard to draw conclusions on whether or not we will revisit familiar locations, but since maps will be historically accurate, there's a chance you might be able to gather your bearings slightly faster in these locations if you've got experience with previous Assassin's Creed games.
While the game isn't open-world, as confirmed by David Votypka, there's still a large emphasis on self-directed exploration within these environments, and essentially anything you see can be climbed and utilized according to your own playstyle.
However, the expansive world will be incredibly interactive, and you'll need to speak to historical figures, civilians, and enemies who will react to your actions in order to progress through the story. Cinematics will break up playtime to help set the scene and immerse you further into the story like nothing we've experienced from the franchise before.
Assassin's Creed Nexus VR news
Ubisoft release a gameplay over video revealing more
In October, Ubisoft published a game play overview trailer for Nexus VR which provided us with a closer look at the game's parkour, stealth, and assassinations. From being able to grip onto ledges, peeking around corners, and using the iconic hidden blade with hand motions and gestures, the experience really is being set up as a complete Assassin's Creed experience and game in VR.
Assassin's Creed Nexus VR announced and given a release window at Ubisoft Forward
We received a first look at what Assassin's Creed Nexus VR is shaping up to be at Ubisoft Forward on June 12, and even though the CGI teaser didn't give a whole lot of information on what to expect from the story or how the game feels, there's still a lot for us to sink our teeth into. In addition, we know the game is set to release around "Holiday 2023" but that's as specific as the release information currently is.
If you're looking for more Assassin's Creed projects, we've got a page on the Assassin's Creed Codename Red release date, alongside the Assassin's Creed Hexe release date, should you want to learn more about what the future of the series holds.
Sign up for Black Friday email alerts!
Get the hottest deals available in your inbox plus news, reviews, opinion, analysis and more from the TechRadar team.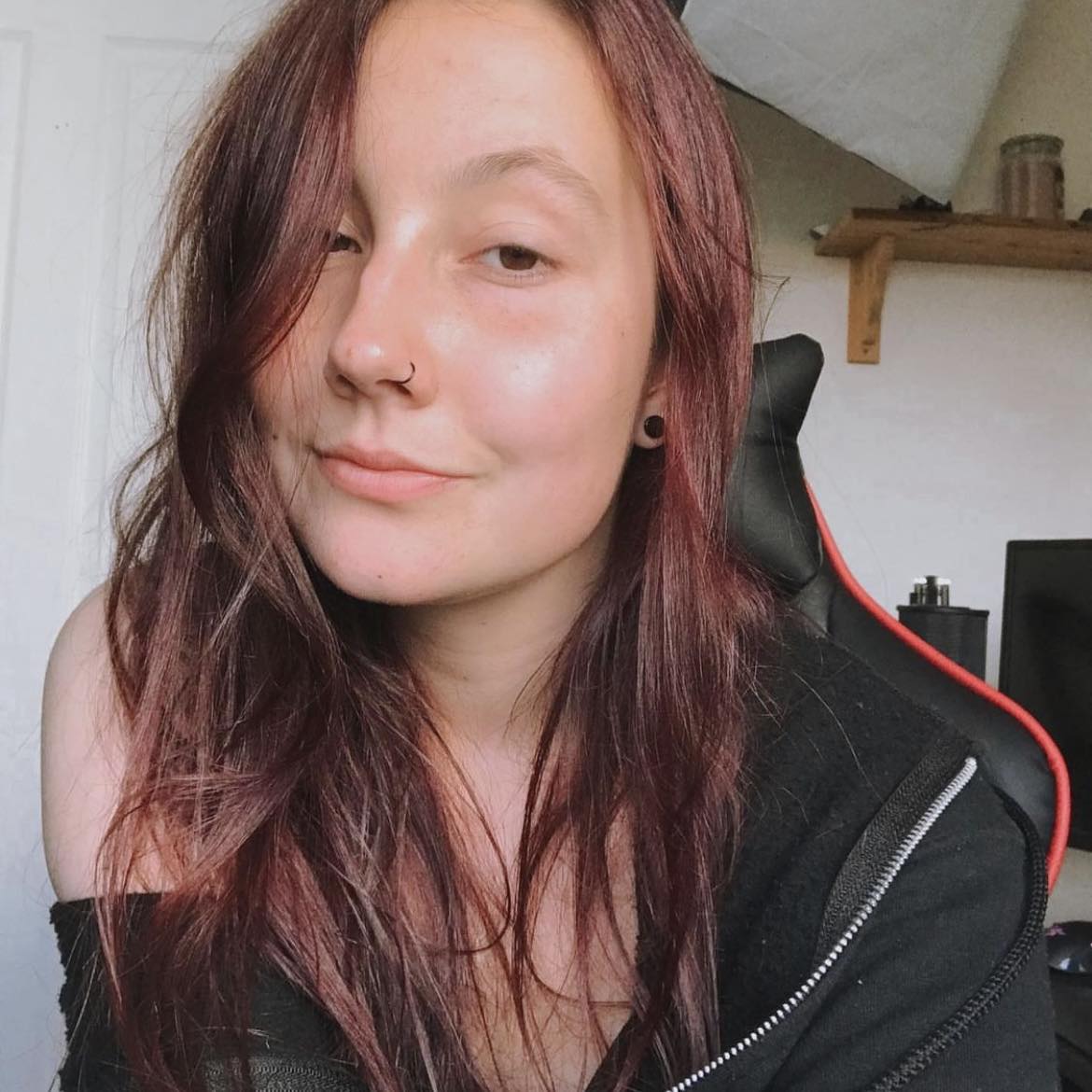 Kara is an Evergreen writer at TechRadar Gaming. With a degree in Journalism and a passion for the weird and wonderful, she's spent the last few years as a freelance video game journalist, with bylines at NintendoLife, Attack of the Fanboy, Prima Games, and sister publication, GamesRadar+. Outside of gaming, you'll find her re-watching Gilmore Girls or trying to cram yet another collectible onto a shelf that desperately needs some organizing.