Baldur's Gate 3's voice actors spill the beans on the "fun and freeing" story branches at the game's heart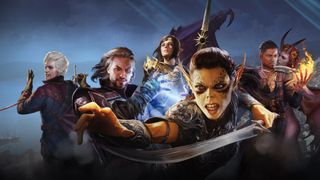 (Image credit: Larian)
What if every member of the party could be the main character?
When you select your player avatar in Baldur's Gate 3, you have the choice not only of creating your own adventurer from the ground up but also of selecting one of the game's core party members to serve as your protagonist, allowing you to experience their origin story, while simultaneously opening up a whole gulf of new possibility - exactly what you'd respect from a title in the running for one of the best RPGs of the year.
As a result, when it comes to realizing the game's ensemble cast, Larian Studios has had to go the extra mile. Every one of the game's party members has to be imbued with the same depth and nuance that you'd expect from a fully-fledged protagonist because, for some players, they will be. This will be all the more crucial in multiplayer, especially if Baldur's Gate 3 is to rank amongst our best co-op games.
We sat down with Devora Wilde and Jennifer English, the voice actors portraying party members Lae'zel and Shadowheart, respectively, in order to get a picture of the herculean efforts at the heart of the game's performances.
Speaking of the demands of her performance, English emphasized the "emotional stamina" required for the role of Shadowheart. "I didn't think I'd love her so much. I've given my whole self to her for good or ill - the whole caboodle. I can't fake it. which means that the sessions were really bloody tiring. I'd go home and have a good cry sometimes."
To complicate matters, Baldur's Gate 3 has a highly ambitious branching storyline, promising a mouth-watering degree of player choice. However, this created an additional hurdle for voice actors who not only had to portray their characters as written but also every possible variation of that character offered by the story.
Wilde compared her time as Lae'zel to a "traditional film or TV setup." "We recorded all sorts of different scenarios, and I personally find that more fun and freeing, rather than challenging. [It comes back to] pushing your whole emotional range as an actor, and giving the character the full breadth and scope of emotions feelings, and scenarios that could possibly play out."
Objects in motion
Standing apart from Larian's previous RPG offerings, Baldur's Gate 3 makes extensive use of motion capture, in an effort to provide a more cinematic experience. Naturally, this offered new challenges and opportunities for those portraying the game's cast.
"We had to embody these characters [with motion capture]," said English. "I don't know if has been done before, certainly not on this scale. It means that when you're talking to our characters or any character, there is that added layer of believability, which, when a player is devoting hundreds of hours to this story, I think is absolutely vital."
When it comes to cinematics, motion capture has made a big difference. Lae'zel's entrance, for instance, consists of a jumping sword strike, moving with a deliberate and captivating weight, worthy of a Hollywood stunt person. Conversely, in quieter moments, party members use hand gestures and facial expressions with a level of fidelity that strongly supplements player immersion.
Wilde was keen to emphasize how important the motion capture technology was for highlighting Lae'zel's alien nature. "It's especially important because she has [distinctive] little movements and the way her body moves will not necessarily be human-like, or she will have little quirks and tics. It helps when you're creating a character that's not human."
New to the process, Wilde admitted that she'd "never done motion capture" before this game. She grinned: "I really had very little idea of how it works apart from seeing pictures of Andy Serkis with dots on his body. now, I realize how much goes into it."
Hearts and souls
Though Baldur's Gate 3 is intended to be as immersive as possible for players, our voice actors found themselves drawn into the project, creating a feedback loop that helped English and Wilde rise to the challenge.
"We put our hearts and souls into it," said English.
"It's been four years of our lives," replied Wilde. "Just as we've evolved, the characters have evolved in many ways. Certainly, for me, the character started off as one thing, and then, together, we changed them. They've changed as we've changed."
Speaking about her own relationship with her character, English echoed these feelings. "Hopefully I've influenced Shadowheart, but Shadowheart has 1000 percent influenced me as a person. My life has completely changed since I started. Shadowheart has had a huge influence on who I am now in really all the best ways, and I think that's f**king cool."
"We're doing this for the people that spend sometimes thousands of hours playing different versions of the game," continued English. "We always keep that person in mind."
Wilde also spoke fondly of how she and her colleagues had evolved alongside their characters.
"It's been four years of our lives," said Wilde, "which is no small feat. How many life events have happened to [the] people [involved] over the last four years? We've all done it together."
According to Wilde, what this means in practice is that "[Lae'zel] will definitely surprise you. Certainly from how she starts to how she ends up and the journey that she can go on. The characters are so well written and so fleshed out, you can't play a character like Lae'zel or Shadowheart half-hearted."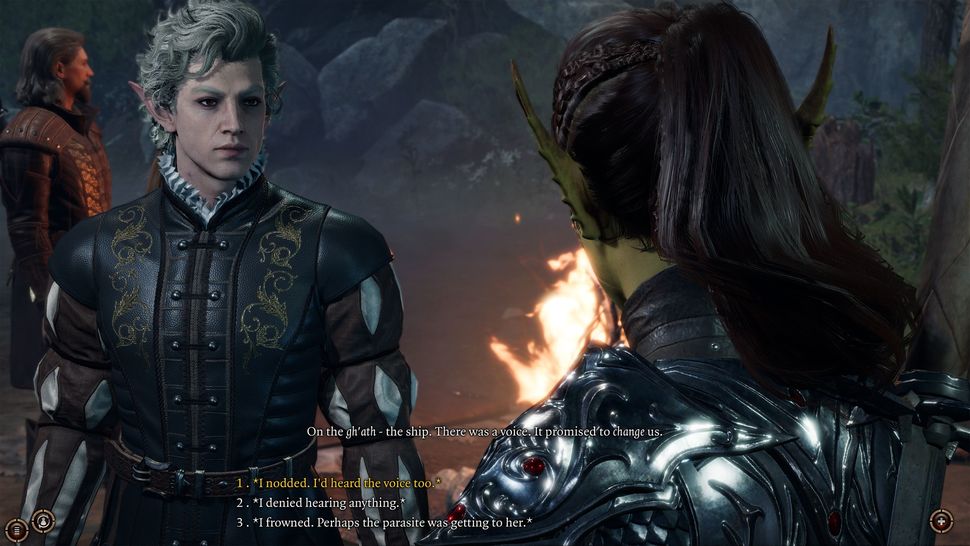 "I just really hope we've done this story a service," replied English.
As for Lae'zel herself, though, Wilde was confident that "you either love her or you hate her. She starts off as a very divisive sort of character, but she goes through an evolution."
"Give the green lizard a chance," continued Wilde, before quipping; "I'm gonna put that on a t-shirt."
Come launch, you'll be able to make up your own mind about Baldur's Gate 3's resident green lizard person. However, given the passion and dedication behind Wilde and English's performances, it seems likely that these characters will stay with us for a long time."
Baldur's Gate 3 is also set to release for consoles later this year, meaning it could become one of the best PS5 games or even one of the best Xbox Series X games.
Get daily insight, inspiration and deals in your inbox
Get the hottest deals available in your inbox plus news, reviews, opinion, analysis and more from the TechRadar team.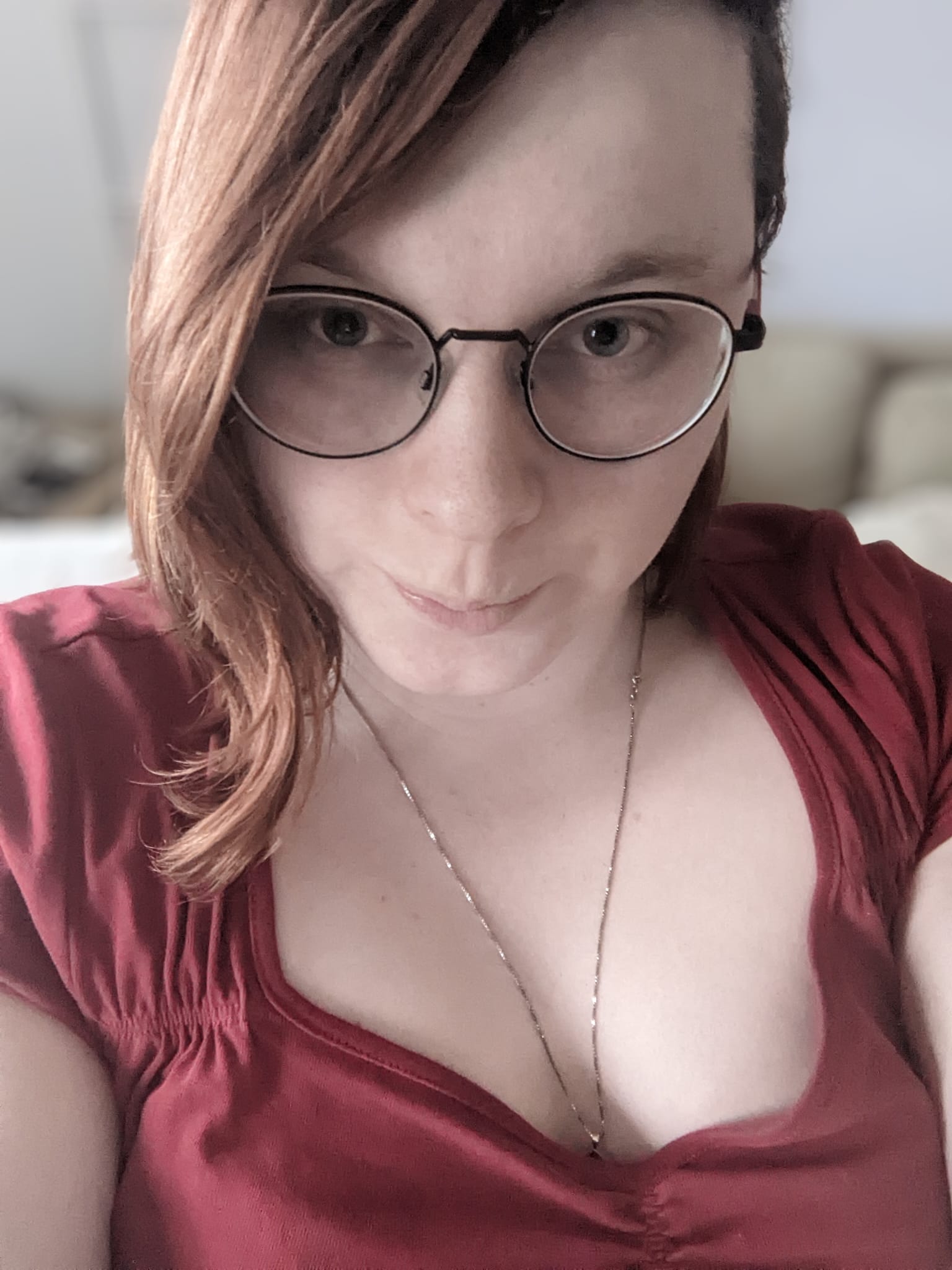 Cat Bussell is a Staff Writer at TechRadar Gaming. Hailing from the crooked spires of London, Cat is an experienced writer and journalist. As seen on Wargamer.com, TheGamer.com, and Superjumpmagazine.com, Cat is here to bring you coverage from all corners of the video game world. An inveterate RPG maven and strategy game enjoyer, Cat is known for her love of rich narratives; both story-driven and emergent.
Before migrating to the green pastures of games journalism, Cat worked as a political advisor and academic. She has three degrees and has studied and worked at Cambridge University, University College London, and Queen Mary University of London. She's also been an art gallery curator, an ice cream maker, and a cocktail mixologist. This crash course in NPC lifestyles uniquely qualifies her to pick apart only the juiciest video games for your reading pleasure.
Cat cut her teeth on MMOs in the heyday of World of Warcraft before giving in to her love of JRPGs and becoming embedded in Final Fantasy XIV. When she's not doing that, you might find her running a tabletop RPG or two, perhaps even voluntarily.