It's the big day. Sony's annual PlayStation Showcase is taking place imminently, and fans are expecting it to be a big one.
Of course, PS5 will be the major focus, and there's a high likelihood that we'll see a gameplay reveal for Marvel's Spider-Man 2, due to launch later this year. However, Sony has confirmed that the hour-long event will play host to a number of PSVR 2 game announcements, too.
Potentially, this is great news for early adopters, and hopefully it'll mean we'll need to shake up our best PSVR 2 games list after the fact. And to be honest, I sincerely hope this will be the case, as PSVR 2, by most accounts, needs all the help it can get.
Sony's second attempt at VR hardware, reportedly, hasn't gotten off to the best of starts. The Japanese manufacturer remains confident that it'll outsell its first-gen headset, but supposedly poor sales performance means it's likely missing its sales targets at present. Still, with SIE president Jim Ryan claiming it's "a little early to judge" PSVR 2's performance, I'm hoping today's PlayStation Showcase can put his words into action.
Ports in the storm
PSVR 2 is an excellent piece of hardware, and certainly one of the best VR headsets on the market. But it's hard to disagree that the peripheral has gotten off to a slow start. Over 40 games graced PSVR 2 over its launch period, but the vast majority of these were existing ports of titles we've seen on other popular headsets.
Among PSVR 2's exclusives are Horizon: Call of the Mountain, and Gran Turismo 7 and Resident Evil Village's VR modes. Throw in Enhance's quirky Humanity and the upcoming Resident Evil 4 remake's VR mode, and you have pretty much the full measure of it. In short, PSVR 2 is in serious need of exclusive games to win more consumers over. And a price drop, but as this is Sony we're dealing with, the chances of that are slim.
Many of you will be hoping that PSVR 2 announcements won't take up much real estate over the course of the PlayStation Showcase. And I'm mostly in agreement there. We're likely on the cusp of the next chapter of Sony IP releases. And with tantalizing rumors of Bloodborne and Metal Gear Solid 3: Snake Eater remakes, PS5 should naturally have the lion's share of announcements tonight.
But PSVR 2 needs a strong showing tonight, too. It's good that the VR headset has a large volume of games already, but it's not a catalog that PSVR 2 can truly call its own. However, that can all change tonight if Sony presents a string of never-before-seen PSVR 2 exclusives for us to look forward to.
Reversal of fortune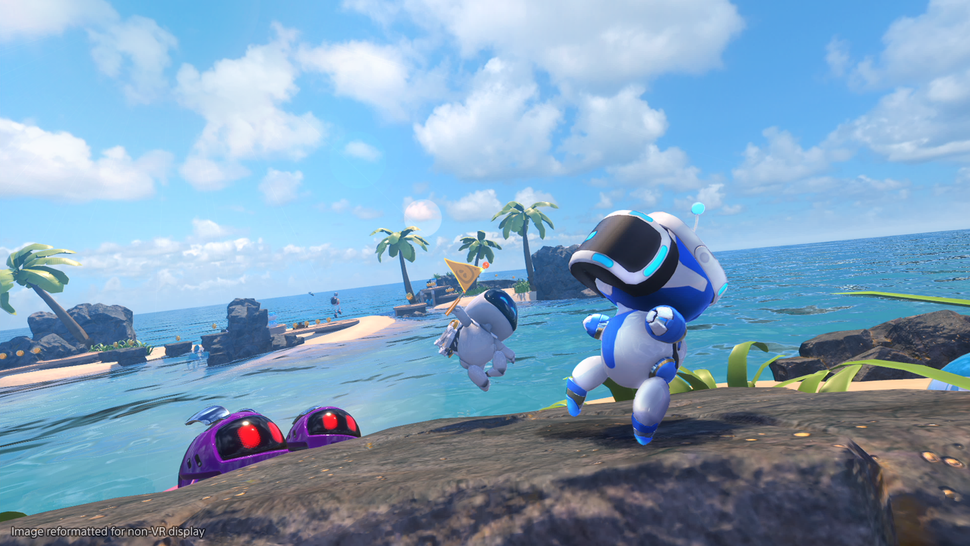 Of course, calling for more exclusives is one thing, but what exactly should those exclusives be? And which first-party IPs could theoretically make best use of the hardware? If we're talking properties handled by PlayStation Studios' in-house teams, there's certainly a few I can think of that'll really light a fire under PSVR 2's belly. And potentially bring back some long-dormant IPs we haven't seen in yonks.
As mentioned, Marvel's Spider-Man 2 is on the horizon. But that's going to be a good few months away still. Why not whet fans' appetites with a PSVR 2 exclusive Spider-Man game in the meantime? Web slinging across New York, weaving between its highrises in VR sounds exhilarating. If polished up by developer Insomniac, that's an experience you won't be able to get on any other VR headset.
Gran Turismo 7's VR suite has shown that sim racing is a blast on PSVR 2. So how about something a little more fantastical? We haven't had a Motorstorm or WipeOut game in a good old while. And sure, that's partly because their respective developers have since shuttered (thanks for that, Sony), but a grand return as VR titles would certainly generate much online buzz.
Lastly, I have to imagine that Team Asobi has another Astro Bot game in the works. The PS5 pack-in title, Astro's Playroom, is a phenomenal platformer, mixing decades of PlayStation nostalgia with Nintendo levels of polish. I still think it's one of the best PS5 games, though 2018's Astro Bot Rescue Mission proved that the series is right at home in VR. It would almost be criminal for the little robot to miss out on PSVR 2.
Those are just some examples of what kinds of exclusives I'd like to see on PSVR 2. And really I could go on all day (I wouldn't shoot down a VR-based Vib-Ribbon or PaRappa the Rapper). But there's not much use in listing off pipe dreams when the reality is we'll likely see only one or two new PSVR 2 exclusives revealed tonight.
But ultimately, I want those exclusives to not only be real, but also to matter. PSVR 2's a great bit of kit that should not only be accessible to a wider audience, but also feature a compelling library of exclusives that'll get people on board with the tech to begin with. And the best way to do that, in my view, is to start bringing in IPs old and new that PlayStation fans love to see.