Password managers are essential to help you stay safe online, but they aren't just for businesses. We all have many accounts in our personal lives too, and a password manager can take the stress and hassle out of creating and remembering our credentials.
Dashlane has made a name for itself as one of the best business password managers around, a premier choice for firms looking to manage company logins and other important credentials - and its expertise is no less valid in the personal sphere either.
From now until February 27, you can get a massive 50% discount on the first year of an annual subscription to the company's most complete package for personal users, the Friends & Family Plan, which consists of 10 premium accounts in a single bundle - just enter the promo code LOVE50 at checkout.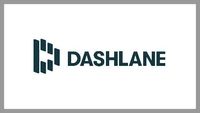 (opens in new tab)
Dashlane offers multiple tiers for business and personal users, including a free password manager that still allows for an unlimited number of passwords to be stored and shared with other Dashlane users, which is certainly not something that can be said of every password manager.
All options protect your passwords with military-grade AES 256-bit encryption, and allow for multi-factor authentication (MFA), which is essential to protect your vault and help prevent identity theft.
With the Friends & Family plan, you get 10 personal premium accounts that can all be managed easily via a centralized dashboard, as well as advanced features such as a VPN to protect your privacy online, and dark web monitoring to let you know if any of your passwords have been leaked in known data breaches.
In addition to passwords, up to 1GB of files can be stored and encrypted too, which is useful if you want important documents kept secure. Each account can be used across an unlimited number of devices as well.