Best residential proxy of 2023
For secure, reliable, and efficient internet operations
Best residential proxy: quick menu
In the rapidly evolving digital landscape, the need for secure, reliable, and efficient internet operations is paramount. Residential proxies have emerged as an essential tool for businesses and individuals to facilitate online activities while maintaining anonymity.
Proxies are like intermediaries, using IP addresses given out by an Internet Service Provider. They're really good at making it tough for websites to spot and stop data scrapers allowing users to access the web using the IP address of a residential network.
---

Reader Offer: IPRoyal: Exclusive 30% discount
With a selection of different subscription options, some of the most affordable prices we've seen, and a responsive support team, IPRoyal is a leading proxy service provider. Use coupon TECHRADAR30 and get Royal Residential Proxies for your needs with a stunning 30% discount.
Preferred partner (What does this mean?)
How to pick the best residential proxy
Why you can trust TechRadar We spend hours testing every product or service we review, so you can be sure you're buying the best. Find out more about how we test.
When choosing the right residential proxy, you should consider the following factors without exception:
Network Size and Diversity
The size and diversity of the provider's network are vital considerations when selecting the best residential proxy. A larger network implies a higher number of IP addresses. This variety allows for better anonymity as there are more addresses that your internet requests can route through. This, consequently, reduces the likelihood of being blocked or flagged.
Moreover, a diverse network ensures extensive geo-coverage. It provides you with a broad range of IP addresses from different countries or regions. This is particularly advantageous for tasks that require bypassing geo-restrictions or performing market research in different geographical areas.
Speed and Performance
The proxy speed can drastically impact your experience, especially if you're involved in activities requiring fast response times. They may include web scraping or online gaming.
High-speed proxies ensure minimal delays and efficient operations. This eventually enables you to extract or upload data swiftly.
Besides, the proxy's performance is crucial. A stable connection reduces the risk of interruptions during your online activities. Always look for providers known for their speed and top-of-the-line performance.
Security and Anonymity
As you navigate the online world, maintaining security and anonymity is paramount. The best residential proxy providers deploy advanced security measures to protect your data from potential threats. This can include data encryption and the use of secure protocols like HTTPS.
Anonymity, on the other hand, is the key value proposition of any proxy service. A provider offering high-level anonymity ensures your real IP address is hidden. This is particularly important if you're involved in sensitive tasks that require a high degree of privacy.
Customer Support
Reliable customer support can significantly enhance your experience with a residential proxy provider. Proxy networks can be complex, and you may encounter issues or have queries during regular use.
In such cases, you may need the help of a responsive and knowledgeable customer support team. Ideally, you need to look for providers that offer 24/7 support either via a live chat box or email and have a reputation for quick and effective problem resolution.
It's not only about responsiveness; the quality of assistance also matters. The support team should be capable of addressing a wide range of technical issues.
Pricing
While you may be tempted to go for the cheapest option available, it's essential to consider the value you're getting for your money.
The best residential proxy providers offer a balance between cost and quality. They provide high-performing, secure, and reliable proxies at reasonable prices.
Besides the structure, you should pay attention to the flexibility of pricing. Providers that offer various plans or pay-as-you-go options can accommodate a wider range of budgets and usage patterns.
However, remember that a higher price often translates to more advanced features, better performance, and superior customer support. Therefore, consider your specific needs and the value you're getting before making a decision based solely on price.
We've also listed the best proxy for data centers.
---
The best residential proxy of 2023 in full:
Best residential proxy overall
Affordable and versatile
Reasons to buy
+
Versatile proxy network
+
Inexpensive
+
24/7/365 direct support
Reasons to avoid
-
Proxy speeds can be a bit slow
Based in the United Arab Emirates, IPRoyal offers several proxy solutions to its users. These include datacenter, residential, 3G/4G/5G mobile, and sneaker proxies among its over 8 million IPs.
One of the first things to notice about IPRoyal is that it's one of the most affordable services out there. For instance, the residential proxy pricing starts at $1.75 per GB of bandwidth, and this gets you over 195 countries, SOCKS5 support, city/state targeting, and a rotating IP address.
The service provides 24/7/365 live chat and email support, and their support agents are quite knowledgeable and quick to help. There's no phone support, unfortunately.
As for security, IPRoyal provides HTTP and HTTPS proxies with different levels of encryption, and there's two-factor authentication as well.
All in all, IPRoyal is a great pick for your proxy needs. At the very least, it deserves your consideration.
Read our full IPRoyal review
Best residential proxy for feature variety
A feature rich proxy
Reasons to buy
+
Plenty of features
+
A huge number of IPs available
+
24/7 global support
BrightData, formerly Luminati Networks, is a well-known name and a giant in the proxy business game. According to their website, the company has over 20,000 customers worldwide and over 72 million residential IPs across 195 countries, making it a great choice to include in this guide.
That's just a start since BrightData comes packed with features, including SSL decryption, custom rules to reduce bandwidth use, intelligent routing, and more. In addition, Bright Data supports ASN (Autonomous System Number) for website targeting, apart from the usual targeting by country, ZIP code, and carrier.
Our tests showed that the performance is quite good and the Proxy Manager is easy to use with a user-friendly control panel. If you do come into any issues the company has 24/7 global support, ready to help. What's more, there are plenty of video tutorials and webinars on the website to get you started or help you with any problems you might have.
Bright Data's residential proxies support all the main protocols including HTTP, HTTPS, and even SOCKS5.
Read our full Bright Data review
Best residential proxy for anonymity
Diverse coverage and high anonymity
Reasons to buy
+
Easy-to-use interface
+
Robust proxy management tools
+
Convenient mobile proxy
+
Sticky sessions of upto 30 minutes
This premier proxy provider is lauded for its user-friendly interface and fantastic performance. It boasts a plethora of IPs and extensive geographic coverage. To be specific, Smartproxy operates a P2P network with more than 40 million residential IPs globally.
This vast array of IPs offers users a high degree of flexibility. Besides, you can expect reduced room for being blocked by target websites. This feature comes in handy for businesses looking to conduct significant traffic throughout or engage in activities like SEO auditing.
Smartproxy also stands out with its intuitive proxy management tools. Users appreciate the fast, reliable connections, which go a long way in enhancing their online experience.
Best of all, the service's pricing plan is flexible - it's credit-based and accommodates the different needs of users.
While Smartproxy has a lot to offer, it's not flawless. For instance, some users claim that its setup process is somewhat complex. You may encounter technical challenges when using its advanced features like proxy rotation.
Read our full Smartproxy review.
Best residential proxy for web scraping
Features updated web scraping technologies
Reasons to buy
+
7-day Free trial
+
Comes with a proxy rotator
+
High anonymity
+
Encrypted proxies
+
Subscriptions and pay-as-you-go pricing are available
Our next pick is Oxylabs, one of the toughest competitors of Smartproxy. Based in Lithuania, it boasts a relatively large portfolio compared to its peers. We admire it for its technologically advanced solution and massive IP pool. In fact, it leaves Smartproxy behind with 100 million residential IPs. Oxylabs is available in approximately 195 countries.
Oxylabs' exclusive product library includes residential proxies, SOCKS5, data centers, rotating ISP, etc. Ideal for crawling activities, Oxylabs offers geo-targeting so that you can cherish a different level of flexibility when carrying out your online activities. What's more, there's no set limit on their sessions.
The provider claims that their proxies are ethically sourced from recognized suppliers. In addition, it takes pride in operating exclusively in a white zone since its launch. Like Smartproxy, Oxylabs also guarantees a smooth and exclusive experience. However, we have positioned it as the second pick because of its complicated learning curve. If you're employing Oxylabs residential proxy for small-scale use, it will come across as complicated.
Read our full Oxylabs review.
Best residential proxy for mobile
Generous targeting alternatives
Reasons to buy
+
5 million IPs
+
Serves more than 150 countries
+
Offers ASN, city, state, and country filtering
+
Ensures IP whitelisting
A growing name in the proxy market, SOAX is known for its flexible and clean residential and mobile proxies. SOAX's commitment to providing only genuine and whitelisted IPs makes it a reliable choice for many.
According to the provider's claims, SOAX's proxies rarely fail. They ensure flexible filtering plus feature decent management tools. Its set of features is, indeed, unique for its price. The best part is the provider has always been progressive with improvements. After its inception in 2019, it has grown robust enough to compete with the market leaders like Smartproxy and Oxylabs.
SOAX is based in the United Kingdom and features a subscription pricing model. Regarding price and benefits comparison, SOAX places itself somewhere between penny-pinching services with few features and business-centric mammoths with uncountable offerings.
Thus, you can say that its use cases and pricing fish for small or medium-level businesses. Overall, the provider definitely knows some magical growth hack tactics that push its continuous growth. It works with ethical guidelines and has even joined hands with the world ethical data forum.
Remember that you must produce your ID proof to sign up with SOAX. This extra step is hardly adhered to by most of its peers, including Oxylabs and Smartproxy.
Read our full SOAX review.
Best residential proxy for beginners
Leverages back-connect servers
Reasons to buy
+
Free trial available
+
Traffic-based pricing
+
Easy registration
+
Convenient dashboard
+
Instructions for proxy setup are available
Despite being a less popular alternative than SOAX, Oxylabs, or Smartproxy, NetNut is a familiar name in the business world. This Israeli proxy provider opened its doors in 2017, and it belongs to Safe-T Group.
NetNut's product lines include ISP, rotating data centers, and residential proxy networks. In addition, it also offers a web scraping API that comes with premium proxy plans. Regardless of whether you're a business with ever-expanding needs or an entry-level client, you can count on NetNut.
NetNut's dedicated pools lure resellers, businesses, and individuals. It typically sources its residential IPs through its free VPN. However, the provider hasn't talked much about this topic. What we do know is that it deals with both peer-to-peer and static residential proxies. While the peer-to-peer ones support more locations and are harder to detect, the static ones perform well with protected targets, ensuring a consistent identity.
Presently, NetNut advertises approximately 1 million static residential proxies that cover over 30 locations. Most of them are in the US and Europe. If you're looking for something in Africa or other regions, you may need to switch to the providers rotating residential proxies. This network includes around 20 million monthly IPs. However, the number is unclear as the provider renders conflicting information on the topic.
Compared to the other residential proxies mentioned in the list, NetNut positions itself at the expensive end of the pricing scale. This is true even for entry-level users.
Read our full NetNut review.
Best residential proxy for ease of use
7. Shifter
Easy-to-use proxy management tools
Reasons to buy
+
More than 26 million proxies
+
Supports HTTPS and SOCKS5 protocols
+
Moderate IP authentication
+
3-day refund available
Shifter, previously known as Microleaves, is one of the market's oldest and largest proxy networks. It offers both residential and data center proxies, making it a versatile option for various online tasks.
Shifter boasts some decent features, like the country selection on gateways. Unlike Smartproxy, Oxylabs, SOAX, and NetNut, it doesn't offer metered proxies. This ensures that your internet connection won't be interpreted even if you consume your allotted bandwidth.
When it comes to the pool of IPs, only Oxylabs can compete with Shifter. However, the provider doesn't mention the countries where its proxies are available. Shifter scores average in terms of speed and user-friendliness.
Moreover, the provider only works with residential proxies, which keep changing over time. Overall, Shifter is a good choice for those looking for high-speed connections and unlimited bandwidth in a stipulated price line.
---
Best residential proxy FAQs
Residential proxy FAQs
1. What is a residential proxy?
A residential proxy is an intermediary that uses an IP address provided by an Internet Service Provider (ISP), not a data center. This IP is attached to a physical location, and the proxy acts as a middleman between the user and the web, masking the user's real IP address.
2. Why should I use a residential proxy?
Residential proxies provide anonymity when browsing the internet. They're excellent for data scraping, managing social media accounts, overcoming geo-restrictions, and conducting market research.
3. Which residential proxy is the fastest?
The speed of a residential proxy depends on various factors, including the provider's infrastructure and the proxy's location. Oxylabs and Smartproxy are known for their high-speed connections.
4. Is using a residential proxy legal?
Yes, using a residential proxy is completely legal. However, what you do with the proxy can be subject to legal and ethical considerations.
5. How to choose the right residential proxy provider?
The choice depends on your specific needs. Consider factors such as network size and diversity, speed and performance, security and anonymity, customer support, and pricing.
Conclusion
To summarize, a residential proxy can serve as an effective tool for browsing and scrapping. Besides, it'll also help you carry out other online activities anonymously and securely. If you're struggling to choose the best proxy provider, make use of our provided tips. And surely, you can count on our vetted recommendations to justify your investment to the fullest. Good luck!
Are you a pro? Subscribe to our newsletter
Sign up to the TechRadar Pro newsletter to get all the top news, opinion, features and guidance your business needs to succeed!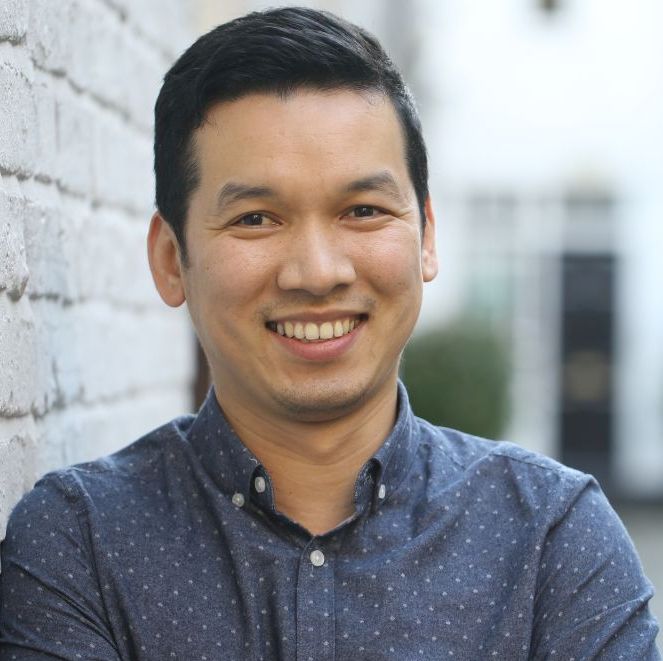 Managing Editor, TechRadar Pro
Désiré has been musing and writing about technology during a career spanning four decades. He dabbled in website builders and web hosting when DHTML and frames were in vogue and started narrating about the impact of technology on society just before the start of the Y2K hysteria at the turn of the last millennium.