Best Nintendo Switch cases in 2023
All the best Nintendo Switch cases around
VERDICT
REASONS TO BUY
REASONS TO AVOID
Best Nintendo Switch cases 2023: Quick guide
1. The quick list
2. Best overall
3. Best for journeys
4. Best premium
5. Best budget
6. Best for games
7. FAQs
The best Nintendo Switch cases are an essential purchase for those who like to take their console on the go. The handheld nature of the Switch means that it can be exposed to the elements, as well as wear and tear when taken out and about. Placing it in a case for portable travel will help you swerve this issue entirely.
Protecting your Nintendo Switch should always be a strong consideration when taking it out and about, which is why having one of the best Nintendo Switch cases can ease your mind should you want to game on the go. Although the Switch may feel like a reasonably sturdy console thanks to Nintendo's high R&D standards, it actually won't survive drops quite as well as its old hardware would.
So if you're looking for something to survive a long fall or just a neat way to pack away some of the best accessories for Nintendo Switch, we've rounded up the best picks for cases to make the decision easier for you, taking any preferences into account. We're also rounding up the best Nintendo Switch controllers and best SD cards for Switch, too.
The list in brief
The best Nintendo Switch cases in 2023
Why you can trust TechRadar We spend hours testing every product or service we review, so you can be sure you're buying the best. Find out more about how we test.
The best Nintendo Switch case overall
1. Orzly Essential Pack for Nintendo Switch
The best all-around carry case for Nintendo Switch
Reasons to buy
+
Multiple compartments for accessories
+
In-built screen protection
+
Comes with glass screen protector
Reasons to avoid
-
More expensive than alternative cases
The Orzly Essential Pack is exactly what it says on the tin, and it's everything you could want in a carry case. It's spacious enough to hold the console and any extra accessories like a pair of spare joy-con for a few additional players or any wires and charging cables you may need to take with you. In addition, it's a hard case that can protect your console and screen from even a hefty drop. You'll also receive a glass screen protector and a snap case for the console to prevent further damage.
The internal lining also holds up to eight game cartridges in case you don't want to be tied to the cartridge currently in your console. The case also comes with a handful of plastic cartridge cases for any spare games you don't want to leave loose in the netting. Generally, this carry case is ideal for a first-time buyer, costing $30.38 / £20.99 / AU$43.54 and coming in various colors in case you had a preference.
The best Nintendo Switch case for long journeys
2. PowerA Everywhere Messenger Bag
The best carry case for long journeys
Reasons to buy
+
Can fit your entire setup
+
Fits the Switch Lite too
+
Detachable pouches
The PowerA Everywhere Messenger Bag may look bulkier for a Nintendo Switch Carry case, but if you're often transporting your entire setup rather than just the console, it's the perfect bag to suit your needs.
Outside the console and its docking station, this case also has space and support for a controller and a smaller pouch for joy-con, wires, or other accessories you may need. In addition, the detachable Neoprene pouch within this bag also fits the Nintendo Switch Lite, so there's enough space to fit everything you need and more.
For someone who travels a lot, the cross-body strap of this bag makes it easier to carry around when commuting, and the durable strap on the top of the case ensures you have a little extra security in carrying when needed.
If you like to have access to a handful of games at one time, the Everywhere Messenger can hold up to six cartridges in its detachable pouch, too. But with a bigger bag comes a slightly larger price, making the PowerA Everywhere Messenger more on the expensive end of the scale, costing $25.75 / £20.89 / AU$36.39.
The best premium Nintendo Switch case
3. Hori Split Pad Pro Case
The best premium Nintendo Switch case
Reasons to buy
+
Incredibly spacious
+
Multiple cartridge slots for your games
+
Easy to pick up and go
Reasons to avoid
-
Simple design with no pattern
The Hori Split Pad Pro Case guarantees protection to your console through its padded chambers and screen protection pad and has ample space to store your console and accessories. In addition, its 20 cartridge sections mean you'll always have access to your favorite titles while on the go without having to fill your storage by exclusively downloading software.
Although the hard shell of the case doesn't come with any print, its practical design makes it incredibly easy to fit in a bag or suitcase, but the strap at the top also means you can take the case out comfortably. Although not incredibly expensive, the Hori Split Pad Pro will set you back $26.49 / £21.99 / AU$38.31, making it more of an expensive case but worth every penny, given its guaranteed protection to your console.
The best budget Nintendo Switch case
4. Fintie Shockproof Hard Shell Carrying Case
The best budget Nintendo Switch case
Reasons to buy
+
Various colors and designs
+
Hard shell for protection
If you're prone to dropping your Nintendo Switch in its case or even dropping the bag you're carrying, then the Fintie Shockproof Hard Shell Case may answer your problems. Although it's relatively simple in design, with no embellishes or designs across its shell, it's well-made to prevent any drops.
Internally, the case holds both the Nintendo Switch and the Nintendo Switch OLED, with a mesh pocket to hold any wires or rails and ten cartridge slots between the lid and the main compartment to have the console. Even though it's a relatively simple case, it does the job without putting you too much out of pocket, costing $16.86 /£14.99 / AU$20.89.
The best Nintendo Switch case for game storage
5. Younik Hard Travel Carrying Case
The best Nintendo Switch case for games
Reasons to buy
+
Multiple slots for cartridges
+
Ample space for wires and accessories
+
Budget-friendly
The Younik Hard Travel Carrying Case is essential for any gamer who doesn't plan on taking their Switch everywhere they go but needs a little extra protection for anything from a long journey to a weekend away.
It's simple in design, with a hard shell to take some of the blow from large drops, 19 in-built game cartridge sleeves, and a mesh pouch for any accessories you might want to bring with you.
The Younik Carry Case doesn't break the bank either, costing only $14.45 /£11.99 / AU$20.89, and even though it's one of the cheaper cases on the market, no corners are cut in quality. It's a decent case for a decent price, and even though it's not sizable enough to transport your entire setup, it suits anyone who likes to take their console out and about every now and then.
Best Nintendo Switch cases - FAQs
Does the Nintendo Switch come with a case?
When buying a Nintendo Switch console, all accessories such as a case or screen protector will be sold separately. However, more often than not, you may be able to find a good deal or potentially a bundle with the console and a case to keep costs down.
Why do I need a case for my Nintendo Switch?
Getting a case for your Nintendo Switch revolves around whether or not you move it from its home setup in your day-to-day life. If you're constantly on the go and have your Switch in hand, having a carry case could be a necessary protection from any potential damage from kicking around in a bag or case you drop it.
Does a standard Nintendo Switch case fit a Nintendo Switch OLED?
The Nintendo Switch OLED screen is slightly larger than the standard Switch console, with a 7-inch screen rather than the standard 6.2, so there isn't a tremendous amount of difference between them. Still, it does mean the OLED might fight slightly snugger in a case designed for the standard Nintendo Switch. It's best to check the product description of your chosen case just in case, as most will specify whether or not it'll fit the OLED.
We're also rounding up all the best Nintendo Switch deals and the best Nintendo Switch game deals as well.
Sign up to receive daily breaking news, reviews, opinion, analysis, deals and more from the world of tech.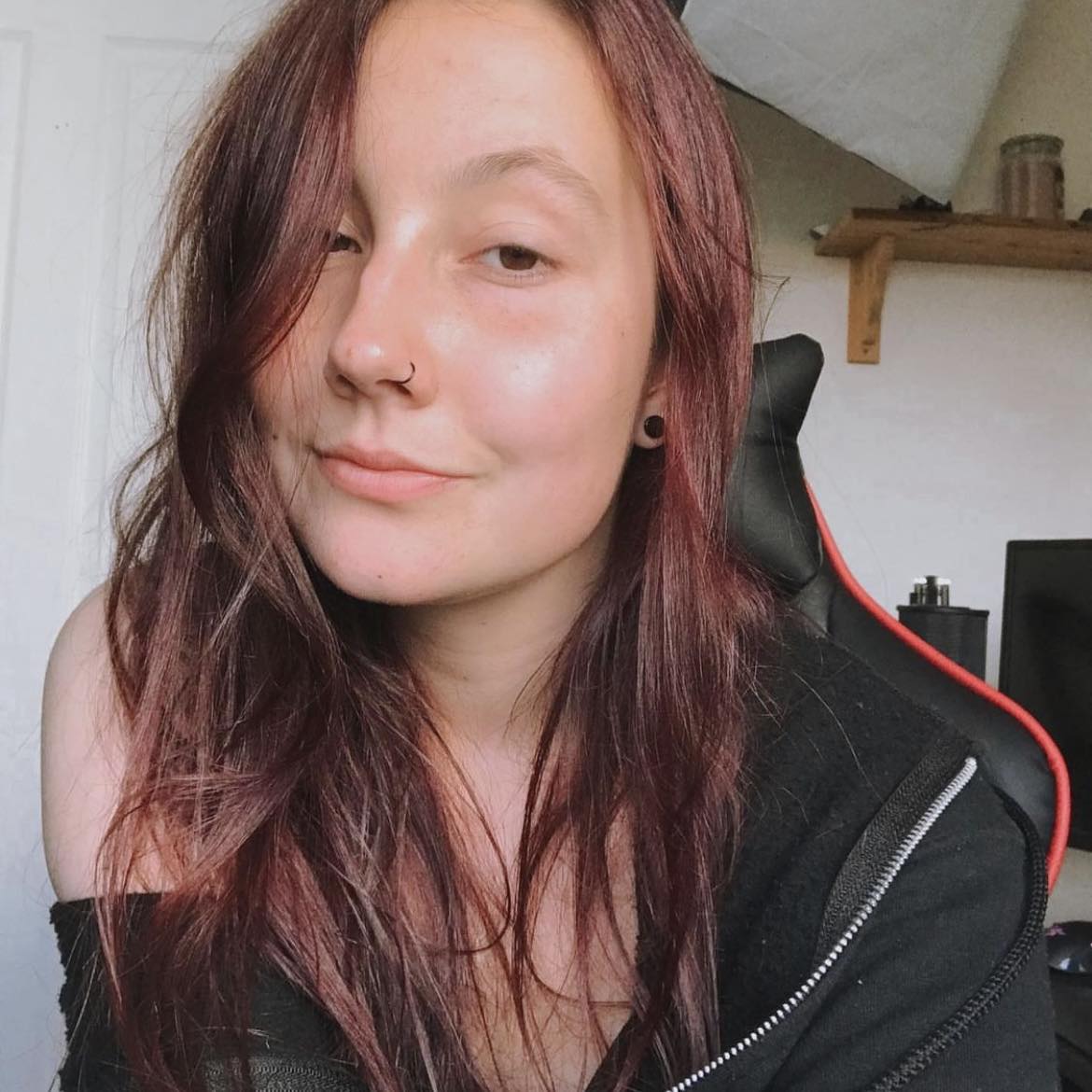 Kara is an Evergreen writer at TechRadar Gaming. With a degree in Journalism and a passion for the weird and wonderful, she's spent the last few years as a freelance video game journalist, with bylines at NintendoLife, Attack of the Fanboy, Prima Games, and sister publication, GamesRadar+. Outside of gaming, you'll find her re-watching Gilmore Girls or trying to cram yet another collectible onto a shelf that desperately needs some organizing.