Best content marketing tool of 2023
Improve engagement and sales with the best content marketing tools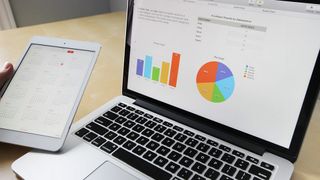 (Image credit: Pixabay)
The best content marketing tools make it simple and easy to produce engaging content for converting website visitors into customers.
Whether it's business to business (B2B) or business to consumer (B2C), the content of your marketing needs to be clear and targeted. The best content marketing tools help you clearly communicate your business narrative to attract the right customers.
In the old days this could be as simple as a slogan on a poster, but these days with the profusion of digital and social media there are so many different ways to connect with a buying audience. As a marketer, your job is to find the best route to market to capture the attention of your chosen audience.
Strong articles and other features can pre-sell your audience to buy into your brand, product range, or a particular product, especially if targeted at an already receptive audience.
Additionally, you need a strong Call-To-Action (CTA) to actually convert those visitors into sales, and use of special offers and other enticements have become essential for many brands.
The result overall is that modern marketing needs a good content marketing strategy, and that means being able to play to different audiences with different media, with different messages properly targeted toward them.
We've compared these tools across many factors, like their features, ease of setup, templates, pricing, and customer support. We also looked at how scalable they were and whether there were relevant tutorials included, among other aspects.
Below we list the very best business content marketing tools for professionals, to help you get your message out there.
Looking for more? We've also reviewed the best ecommerce hosting, the best payment gateways, and the best ecommerce plugins.
---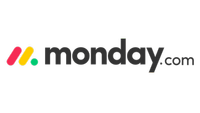 Save 18% on Monday.com with the annual membership. Monday.com is an easy-to-use and customizable work management platform, enabling teams of all sizes to plan, manage and centralize work. Get started now and boost your team's communication and productivity.
Preferred partner (What does this mean?)
---
Building your website? We've highlighted the best CMS.
The best content marketing tools of 2023 in full:
Why you can trust TechRadar We spend hours testing every product or service we review, so you can be sure you're buying the best. Find out more about how we test.
Best content marketing tool for small and mid- sized businesses
Reasons to buy
+
Choice of plans
+
Free trial
+
Annual discounts
+
Choice of support contact
Reasons to avoid
-
Seat minimums
-
Automations reserved for higher tiers
Monday.com is a popular work management platform that helps teams plan, track, and manage their work. It provides access to a workspace, which then has boards for teams to organize tasks, projects, or workflows.
Boards can be customized with columns that represent the necessary information, such as task names, deadlines, owners, statuses, and priorities. Utilize Monday.com's collaboration features, such as comments, mentions, and attachments, to facilitate communication among team members. All of this then works together to foster teamwork on a project, with the ability to better visualize a task, make better decisions on tasks, and work with greater efficiency with pre-built automations. Then the overall project can be tracked with a dashboard, that can combine the data from multiple boards together.
We appreciate that there are a total of 5 tiers of plan to choose from, including the lowest free one, which gets limited to only two seats and three boards. The other plans start with the Basic Plan, which has a minimum of 3 seats, at a cost of $8/month for each when paid annually for a discount. Moving up a tier to the Standard Plan is needed to be able to access automations for $10/seat per month, which has a limit of 250/month. At the top is the fully customizable Enterprise Plan.
Support is available through three methods: chat, email (which is really a support portal that can include files), and to request a phone call.
There is a free trial available, along with smartphone apps for both iOS and Android.
Read our full Monday Work Management review here
Best content marketing tool for small and mid-sized businesses
Reasons to buy
+
Sales and marketing focus
+
Lots of features
+
Integrations available
Hubspot Marketing Hub is a platform that provides a range of tools for content management, sales and marketing, and social media advertising. Hubspot goes way beyond simply setting up a website and editing its content, as much as delivering a wide-ranging toolkit to help improve conversions.
It does this by offering options for split testing, content hosting, communications within a sales team and with customers, along with goals and targets that can be tracked using Hubspot's analytics software.
There are also a number of additional integrations available such as for Salesforce, Google Workspace, and Microsoft 365.
All in all, Hubspot probably isn't the best at any individual feature that it offers, but the comprehensive set that it does offer makes it a clear market leader, and the best at what it does.
Even better, there's a free tier for trying out Hubspot.
Read our full HubSpot review.
3. Uberflip
Excellent content marketing tool for the full customer cycle
Reasons to buy
+
Different content formats
+
Good support section
+
Strong customer service
Reasons to avoid
-
Complex back-end interface
Producing content to attract business is one thing, doing it in an orderly manner to reach customers at every stage of the buying journey is another altogether – and that's what Uberflip aims to do.
Describing itself as 'a content experience platform', Uberflip aggregates all your content – from blogs and eBooks to videos, whitepapers and more – so you can manage and optimize a tailored content journey for clients.
A key component is the ability to create content hubs, relevant to specific topics and audiences, which subsequently helps you distribute content faster and accelerate lead generation.
To monitor and adapt your content marketing process, an analytics engine is built into the platform, but if you're struggling to draw insights, Uberflip offers a wide range of useful tips and tricks to support your campaign. What's more, the service's customer support team is widely praised, should you run into any problems along the way.
4. Adobe Marketing Cloud
Best content marketing tool for large organizations who want an end-to-end marketing plaform
Reasons to buy
+
Multiple channels
+
Automate campaigns
+
Personalization
Reasons to avoid
-
Setup and initial implementation can take time
Adobe Marketing Cloud aims to provide a single end-to-end marketing platform, by providing the ability to manage multiple channels, campaigns, and personalization from a single platform, which controls four key software products.
The Experience Manager serves as a central content manager, allowing you to create and manage the content you need for marketing, whether in the form of images or text. Adobe Campaign provides a single place to automate ads, email, and campaigns, underpinned by analytics.
Adobe Target allows for personalization with marketing campaigns, using machine learning to test and optimize content across different channels. And Marketo Engage aims to help manage lead management as well as provide cross-sell and account management for existing customers to increase sales prospects.
When it comes to big name businesses, the Adobe Marketing Platform is regarded as a leader for enterprises. It's data-centric service helps you track your online marketing and website performance, as well as delivering search engine results from third-party sources.
5. Constant Contact
A solid option for most businesses
Reasons to buy
+
60-day free trial
+
Prepay discounts
+
Established and trusted platform
+
A robust data security framework
Reasons to avoid
-
Pricier than some competitors
-
Custom quote required for over 50K contacts
Constant Contact easily makes the shortlist of names people think of when it comes to email marketing, and there's plenty of reasons why. Constant Contact is easy to set up and use, offering high levels of support and security.
However, the shortcoming is that there's nothing really setting Constant Contact apart from its competitors among email marketing services. At least Constant Contact offers a 60-day free trial, so it's worth checking out. However, temper your enthusiasm as you can't expect game-changing innovation at these levels.
Constant Contact can stand out with the separately featured and more comprehensive CRM plan, but as with the Constant Contact Website Builder, we'll consider that in its own review.
6. Populr
Best content marketing tool for swift content creation without IT support
Reasons to buy
+
Drag and drop editing
+
Collaboration feature
+
Free tier
With speed and efficiency at its core, Populr challenges you to 'create a page for anything in 5 minutes'. The service aims to empower marketing and sales teams with a toolkit that assembles web pages with the same ease as PowerPoint slides, removing the obligation of using developers.
Populr supplies a whole host of web template options to create a professional feel without the need to use a designer, while the automatic layout engine enables users to easily drag and drop items onto their own customized web pages.
The platform then enables you distribute your assets via its share options – covering social media, email and more – while engagement trackers and analytics tools help you measure and refine your content.
Other handy Populr features include collaboration options so multiple users can edit a web page, customized branding allowing the easy upload of logos and fonts, plus password protection and encryption for added security.
Even better is that there's a free tier you can use to experiment with the service and see how it fits your needs, which we recommend. Although there is a 12MB document limit, you do get full access to the drag and drop page builder, as well as collaboration and sharing tools.
7. Ion Interactive
Great content marketing tool that's easy to use
Reasons to buy
+
Easy content creation
+
Strong support resources
Ion Interactive gives marketers a digital toolkit for getting their content online in a variety of formats. Think you need a team of developers every time you want to produce a new web page? Think again, as using Ion takes the back end out the equation.
Functioning as a kind of souped-up, user-friendly CMS (content management system), Ion offers up a host of customizable web page templates if you don't want to start from scratch, plus data-based content formats like calculators, assessments, report cards, quizzes, interactive infographics, look-books, white papers and more.
Linking up with Ion Interactive also brings customized training and ongoing guidance from a dedicated customer services team, as well as best-practise webinars and access to support videos and articles to help build the expertise within your team. The package you adopt is scalable too, so if the content marketing remit expands and your organization takes to Ion well, you can easily expand your service.
For such a feature-rich platform, the reporting and analytics tools are perhaps lacking a little depth next to competitors, but it's otherwise difficult to find pitfalls. You can get a quote on pricing via the link below.
Make your marketing content SEO-friendly using the best onpage SEO tools.
---
Other content marketing tools, apps, and software to consider
Widen's digital asset management (DAM) allows you to consolidate digital articles, images, videos and creative files into a central content hub, helping organizations analyse and adjust their digital content from anywhere around the world.
Influitive helps you leverage the power of influencers and supporters. It's AdvocateHub is a marketing platform that helps you build relationships with advocates and create content through them to connect with customers.
Instapage arms marketers with a landing page builder, publishing tools, plus an optimization & analytics system to deliver personalized content to their customers. The landing pages, according to the platform, have scored an average conversion rate of over 22%.
Lucidpress enables your team to centralize, create, and share content. From proposals and presentations to flyers and brochures, Lucidress helps sales and marketing staff to stay unified and on brand with their communications.
---
How can content marketing help a business?
Content marketing is about engaging consumers with your brand, raising awareness for it, and empathising with their pain points as individual customers. This empathy is made visible through content campaigns which take the mediums including business blogs, vlogs, videos, webinars, social media, podcasts, OOH and digital advertising, plus many other content mediums.
Once your audience is engaged, you can empathise and relate to them, positioning your own services as a solution they can benefit from. This type of soft selling comes across organically, and can help in growing visibility of your business. Strong content marketing consists of: communicating your brand, a call to action, and providing unique selling points to customers, using a combination of publishing tools, apps, or software.
How to choose the best content marketing tools for you?
When choosing the best content marketing tool for yourself, consider the size of your business and what aspects of marketing you want tools for. Different content marketing tools can help with content management, sales and marketing, and social media advertising.
You'll want to check if the tool offers web page templates, that way you could create a professional feel without relying on a designer. If you have multiple people working together with these tools, check for collaboration features.
Lastly, look out for the pricing plans and customer support.
The best content marketing tools: How we test
We've tested the best content marketing tools across several factors. To start with, we looked at what features they offer, how comprehensive and diverse their services are, and what size businesses they'd be best suited for. We analyzed the ease of setting up these tools, pricing plans, and web page templates.
We checked for collaboration features, evaluated the quality of the customer support, and considered whether the tools came with customized training and plenty of tutorials. We also looked at how scalable the tools were and the efficacy of the analytical services, among other things.
Are you a pro? Subscribe to our newsletter
Sign up to the TechRadar Pro newsletter to get all the top news, opinion, features and guidance your business needs to succeed!