Supported
128GB RAM laptops in 2023: Here's all we've found so far
Check out the laptops that come with 128GB of system memory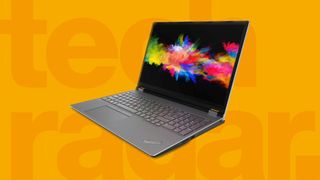 (Image credit: Future)
Warning: Laptops with 128GB RAM will not appeal to everyone for two reasons. They cost a lot, likely to be durable and you won't find them in thin-and-light laptops; none of them have screens smaller than 15.6-inches.
Instead, they are almost exclusively found in so-called mobile workstations (although there's one gaming laptop on this list) and are often paired with the most powerful processors on the market (surprisingly though, all of them are Intel Core based, not AMD Ryzen).
We have lined up all the laptops that are currently on sale and come with 128GB of RAM in 2023, usually arranged in four 32GB DDR4 or DDR5 SODIMM. The list only includes Windows laptops; as at the time of writing, Apple's top of the range laptop, the MacBook Pro (16-inch, 2023) maxes out at 96GB. All of them are either 11th, 12th or 13th generation laptops.
Note that in May 2023, Lenovo unveiled a new workstation laptop, the ThinkPad P16 Gen 2, that can take up to 192GB DDR5 memory - however, at the time of writing (July 2023, you cannot buy it in the US or in the UK with that memory capacity).
It also appears that HP has stopped selling the Ubuntu-friendly, Xeon capable ZBook Fury 17 G8 which means that none of the big workstation vendors are now selling Xeon-based laptops.
If you think we missed out on any laptops or if any of the notebooks below are no longer on sale or out of stock, please let me know on desire.athow@futurenet.com
Who would use 128GB RAM in a laptop?
128GB of RAM is definitely overkill for the overwhelming majority of users; there's simply no need for that amount of memory in a business laptop.
However, there is a section of laptop users that will benefit from it. Scientists, creative professionals, and students are some users that might require laptops with 128GB of RAM; notebooks that usually go by the name of mobile workstations, as there are hundreds of applications that require such a large amount of memory.
Are there laptops with more than 128GB of RAM?
As of July 2023, there are no laptops that can house more than 192GB of RAM; at least not "traditional" laptops.
That's because at the time of writing, there are no DDR5 memory modules (so called SODIMM) with 64GB capacities, the current ceiling being 48GB. Mobile supercomputers or portable servers, on the other hand, are essentially desktop replacement/transportable computers with a screen and an input peripheral attached, and can offer up to 2TB of RAM (yes, RAM, not HDD).
You could technically attach a portable power station to them. Currently, Panasonic, Fujitsu, Dynabook, Clevo, Gigabyte, Microsoft, Razer, Acer and LG do not have laptops that can take 128GB of RAM.
1. Lenovo ThinkPad P16
Cheapest laptop with 128GB RAM
Reasons to buy
+
Cheapest 128GB RAM option
+
OPAL/SED
+
Supports ECC memory
Reasons to avoid
-
Cannot remove Windows as system OS
At just under $2,770, the Lenovo ThinkPad P16 is your cheapest route to get a laptop with 128GB RAM and even its base configuration should be powerful enough for most resource-intensive applications.
You still get a 12th generation Core i5 CPU (12600HX with four performance cores and eight efficient cores), a 256GB PCI-E NVMe SSD with OPAL/SED features and TLC (rather than QLC) technology.
The P16 - which doesn't support Xeon CPU - supports ECC memory which adds another $500 to the price of the laptop; generally upgrades on a BTO (build to order) do cost more and there's no option to remove Windows as the system OS.
Given its target audience and its ThinkPad pedigree, it comes as no surprise that the P16 features a webcam privacy shutter, a fingerprint scanner and self-healing BIOS and much more. And you can add up to a five-year warranty with next business day onsite support (in select territories).
Note that there are a number of third party vendors selling cheaper Lenovo laptops on Amazon and other marketplaces but I would not personally buy from them because of their relatively low ratings.

2. HP ZBook Fury 16 G10
Ubuntu-friendly laptop with 128GB RAM
Reasons to buy
+
Can swap Windows 11 Pro for Ubuntu
Reasons to avoid
-
Three month lead time
-
DDR4, not DDR5
-
Need to pay extra for a fingerprint reader
The ZBook Fury 16 G10 is HP's newest entry in the list and one that apparently supports up to 192GB of RAM (like its Lenovo rival). However, I couldn't find any options for such a humongous amount of memory in the check list.
What shocked us first and foremost is the lead time; custom built laptops from that range will ship in September 2023 (at the time of writing), that's a lead time of two months, which isn't great if you want your laptop ASAP. It uses the latest 13th generation Intel Core i5 CPU with DDR 5600 memory. There's Wi-Fi 6e connectivity and the fastest GPU available is the Nvidia Quadro RTX 5000 Ada rather than the A5500 plus a large 95WHr battery.
The ZBook Fury 17 G10 supports two SSD (up to 8TB total capacity) with one 4TB SSD costing an eye watering $2,350, about 11x more than retail. We liked the fact that you can swap Windows 11 Pro for Ubuntu and save around $200 and users can even ask HP to configure their rig for Data Science or Virtual Reality - although it's a shame that you have to pay extra to get a fingerprint reader.
A 5-megapixel camera is probably overkill but I'll take it; I do also appreciate the built-in Tile feature that help you locate your laptop if you misplaced it as well as the MIL-STD 810H rating.

3. Dell Precision 7770
A unique 128GB RAM laptop, but expensive
Reasons to buy
+
Can fit four SSDs
+
Multiple RAID versions
+
36 months onsite warranty by default
Reasons to avoid
-
Expensive compared to competition
-
New proprietary memory technology
-
Lower memory clock speed
Dell has been making workstations for more than a quarter of a century, so it knows a thing or two about what makes a good device.
The 7670 sits at the very top of Dell's product line and competes directly with Lenovo and HP in the brand-new vertical of non-Xeon, 16-inch mobile workstations. It is more expensive than the competition, thanks partly to the adoption of a new technology called CAMM which stands for Compression Attached Memory Module. This is essentially a new proprietary memory technology that reduces the size of memory modules and makes any future upgrade likely to be expensive.
In addition, the 128GB module runs at a lower memory clock speed (3.6GHz) compared to 5.6GHz for the Titan GT77HX. Compared to the competition, it can handle four SSDs and can do multiple RAID versions (down to RAID 10) but these upgrades won't come cheap; expect to pay more than $6,000 for 16TB.
In comparison, 16TB worth of PCIe NVMe SSD in retail costs around $800. You can also add a 5G Qualcomm modem and we liked the fact that Dell delivers 36 months onsite warranty by default. Dell also stocks the Precision 7670 that comes with a smaller 16-inch display and a slightly lower price tag and space for only 3 SSDs.

4. Getac X600
Rugged laptop with 128GB RAM
Reasons to buy
+
MIL-STD-810H certified
+
two 2.5Gb Ethernet connectors
+
Two hot-swappable 74.5Whr batteries
+
Three 1TB SSDs
+
3-year accidental warranty
Reasons to avoid
-
No DDR5
-
No option for 4G/5G
If you plan to run memory-intensive applications out and about in a rugged environment, then the Getac X600 could fit the bill - although at more than $11,400, there won't be many of us lining up to buy it: this is clearly targeting a specific niche, namely professionals working in challenging industries such as defense, manufacturing and oil & gas.
This rugged mobile workstation weighs only 4.41Kg and is both MIL-STD-810H and IP66 certified with vibration and 120cm drop resistance. It is based on an 11th generation Intel Core though, because these platforms require a bit more time for certification and testing; so no DDR5 here; only 128GB DDR4. It does come with a bewildering array of connectors (including VGA and two 2.5Gb Ethernet connectors) and two hot-swappable 74.5WHr batteries.
Also on the list is a 15.6-inch 1,000 nits full HD display that is bright enough to be read in bright sunlight and three (yes three) 1TB SSDs that should be configurable in RAID-5 mode (for extra redundancy). Last but not least, Getac bundles a 3-year accidental warranty, which is what we'd expect on such a costly piece of equipment. There's also no option for an embedded 4G/5G modem.
A beefier version is available in the shape of the Getac X600 Pro.

5. MSI TITAN GT77HX
Fastest laptop with 128GB RAM
Reasons to buy
+
Current performance champion
+
Gaming laptop
+
Three SSD slots for upwards of 24TB
+
Windows 11 Pro standard
Reasons to avoid
-
Cannot enable RAID (0, 1 or 5)
If only the very best will do, then nothing beats the MSI Titan GT77HX right now. This has to be the fastest laptop on the market right now, and yes, while you pay a premium for it, (almost $5,300 at the time of writing) it is the current performance champion.
What do you get for your money? The fastest commercially-available Intel mobile CPU and the fastest laptop GPU on the market: marrying the Core i9-13980HX and the Nvidia Geforce RTX 4090 can only produce a lot of high resolution FPS when combined together. And it is not just about gaming as content creators that require a lot of RAM will also find their joy with this gaming laptop/mobile workstation.
The CPU has 24 cores and can ramp up to 5.6GHz; the GPU has 16GB GDDR6 and the memory modules are DDR5 ones clocked at 5.6GHz. It has three SSD slots for up to 24TB storage but you won't be able to enable RAID (either 0, 1 or 5), a real shame. As for the screen, MSI chose a 17.4-inch 4K model with a 144Hz refresh rate; great but just remember that it adds to the weight. Note that you can only pre-order it (ETA is end of February 2023).
Surprisingly, it comes with Windows 11 Pro, rather than Windows 11 Home, an acknowledgment perhaps that professionals may be the only ones with pockets deep enough to buy it. MSI has another laptop, the CreatorPro X17 (capable of handling 128GB RAM) aimed at the Creative industry that is more expensive, offering up to four SSD slots as well as an Nvidia Quadro RTX A3000 GPU but with a 12th generation Intel Core i7 instead.
Are you a pro? Subscribe to our newsletter
Sign up to the TechRadar Pro newsletter to get all the top news, opinion, features and guidance your business needs to succeed!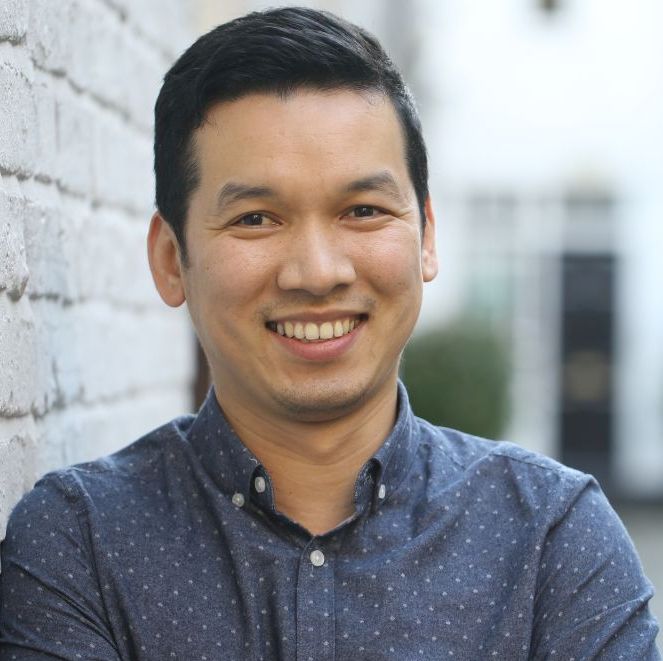 Managing Editor, TechRadar Pro
Désiré has been musing and writing about technology during a career spanning four decades. He dabbled in website builders and web hosting when DHTML and frames were in vogue and started narrating about the impact of technology on society just before the start of the Y2K hysteria at the turn of the last millennium.