The Huawei P30 and Huawei P30 Pro are set to be the next flagship smartphones from the Chinese brand, which has gone from strength to strength in recent years.
The Huawei P20 and Huawei P20 Pro rivaled the likes of the Galaxy S9, Galaxy S9 Plus, Pixel 3 XL and new iPhones, and the P30 duo (or potentially trio) will certainly have the Galaxy S10 and Galaxy S10 Plus in their sights.
We say potentially trio, as Apple launched three new phones back in September, and Samsung is tipped to do the same on February 20, so we wouldn't be surprised if Huawei followed suit with a new trio of its own under the P30 name.
Huawei has even teased the arrival of the handsets, with a video posted on Twitter confirming the March 26 launch date for the "P30 series" - suggesting we'll definitely see more than one phone with the P30 name attached to it.
Update: The Huawei P30 launch date has been confirmed as March 26.
We want to see the Huawei P30 and P30 Pro continue to build on the momentum from 2018, and we've come up with a list of things that would help that happen.
But before that though, here's what we know and suspect about the phone so far. Rumors are starting to roll in and we now have a good idea of what to expect from Huawei's next flagship.
Cut to the chase
What is it? The successor to the Huawei P20
When is it out? Launches on March 26
What will it cost? Likely upwards of £599 (roughly $790, AU$1,070)
Huawei P30 release date and price
The Huawei P30 launch data has been confirmed for March 26 after Huawei made the announcement on its Twitter account.
Rules were made to be rewritten. Paris, 26.03.2019. #RewriteTheRules #HUAWEIP30 pic.twitter.com/hFzZI3pVYrFebruary 19, 2019
That confirms the one release date rumor we saw before this, which pointed to an announcement in Paris at the end of March.
Note though that if you're in the US you might not be able to buy it, as the Huawei P20 and P20 Pro didn't land in the US.
As for the price, it's likely to be at least as expensive as the £599 (roughly $790, AU$1,070) Huawei P20, but will likely land alongside an even pricier Huawei P30 Pro.
Huawei P30 design and display
Hottest leaks:
Almost no bezel
A 3.5mm headphone port
A 1080 x 2340 screen
Our best look yet at the possible design of the Huawei P30 comes from renders shared by @OnLeaks, who has a solid track record.
You can see some of these below. Note that the phone has a gradient color scheme on the back, which appears to be made of glass.
You can also see a teardrop notch on the front, tiny bezels, a triple-lens rear camera, a 3.5mm headphone port and no visible fingerprint scanner, suggesting it's built into the screen. That in turn might mean the screen is OLED, since most in-screen scanners don't work with LCD.
The headphone port in these pictures is slightly surprising, since Huawei didn't include one on the P20 range.
Image 1 of 3
Image 2 of 3
Image 3 of 3
Shortly before those images emerged we saw some case shots, shown below, but these seemingly show the Huawei P30 Pro (rather than the standard P30) and include four rear cameras. That aside though they look similar.
Image 1 of 3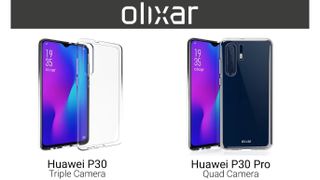 Image 2 of 3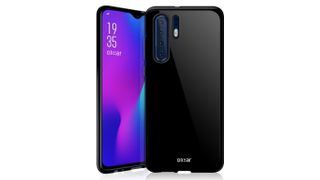 Image 3 of 3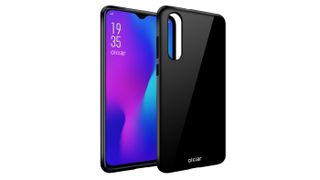 As for the screen, on both the Huawei P30 and Huawei P30 Pro it could be a 1080 x 2340 one if leaked user agent profiles are to be believed. That would be a slight boost on the 1080 x 2240 screens of the Huawei P20 range.
Huawei P30 camera
Hottest leaks:
A triple-lens camera
A 38MP or 40MP lens
P30 Pro could have a quad-lens camera
We've heard rumors that the Huawei P30 Pro might have a 38MP camera. Specifically, an unannounced Sony one.
According to another source the Huawei P30 will have a triple-lens rear camera, potentially with a lens of up to 40MP. It could also have a 5x lossless optical zoom and a 24MP front-facing camera.
And we've seen images of cases supposedly made for both the Huawei P30 and Huawei P30 Pro. From these we can see that there are seemingly at least three rear cameras on both models, with the Pro model also having a big flash unit.
Image 1 of 3
Image 2 of 3
Image 3 of 3
The P30 Pro is also shown from the front in one image, with tiny bezels and a teardrop notch, which lines up with the images we've seen elsewhere.
However, it looks like the Huawei P30 Pro could have four lenses rather than three, as not only do some of the images above show that, but other reports also point in that direction. Additionally it might sport 10x optical zoom and an upgraded 3D sensor for judging distance and creating focus effects.
Elsewhere, Huawei's European boss Walter Ji has talked about the possibility of four rear cameras on a phone in 2019 in an interview with Android Pit. He also talked about the possibility of 10x zoom, though he didn't specifically say that the Huawei P30 would get either of these features.
Huawei P30 OS and power
The Huawei P30 is sure to run Android 9 Pie, as not only is that the latest version of the operating system, it has also been specifically rumored.
We don't know anything about the core specs of the P30 yet, but we can also look at the Mate 20 (and Huawei Mate 20 Pro) for an idea of some of the likely specs and features of the Huawei P30.
For one thing, the P30 will probably have the same Kirin 980 chipset as the Mate 20 range. This debuted on the Mate 20 range and Huawei has previously used the same chipset on the Mate range one year and the P range the following year.
That's not necessarily a bad thing, as it will still be fairly new by the time the Huawei P30 launches and it's a good chip. It's the first 7nm Android one and it arguably has any other 2018 Android chip beat. Though of course it will be competing with the likes of the Snapdragon 855 by the time the P30 lands.
Huawei is also known to be working on both a folding phone and a 5G handset. Of those it's possible that the Huawei P30 will support 5G, but we doubt it will fold.
Huawei P30 name
According to Huawei's CEO the Huawei P30 will be better than the Huawei P20 Pro or the Huawei Mate 20.
That's hardly surprising, but what's more notable is that he referred to the phone as the P30. While that would have been our best guess for the launch name anyway, you can now take it as more or less confirmed.
What we want to see
We expect to learn much more about the Huawei P30 (including whether it will actually be called the Huawei P21) soon, but in the meantime, this is what we want from it.
1. A sharper screen
Huawei has stuck with a Full HD+ screen on its P20 range, but with Samsung, Sony and others upping the resolution it's time Huawei did the same.
So for the Huawei P30 we want a QHD resolution. There's probably no need for more than that, but given the likely large screen size a resolution of around 1440 x 2960 really would make a difference.
2. Bring back the headphone jack
Many phones – including the Huawei P20 range – are now ditching headphone jacks, but we're still not convinced the tech is at the point where everyone will be happy to go wireless, so we'd like to see this brought back for the Huawei P30.
It's unlikely to happen as it could be seen as a step backwards, or as admitting that removing it was a mistake, but it would be nice.
3. Wireless charging
While the Huawei P20 range has good battery life and fast charging it lacks wireless charging, which is a feature we'd expect to see come as standard on flagship phones.
So hopefully it's something that the Huawei P30 - or at least the Huawei P30 Pro - will offer. There's reason to suspect it might, since the Huawei Mate 20 Pro does.
4. Three cameras on all models
Huawei has only just moved on to triple-lens cameras with the Huawei P20 Pro so we're not in any hurry for that to change, but we do want to see three lenses on the standard Huawei P30, rather than the feature being reserved for the P30 Pro.
And while we definitely don't need more than three lenses on the back we would like to see some improvements to them as well, perhaps for example improvements to the AI scene recognition.
5. An in-screen fingerprint scanner
The Huawei Mate 20 Pro and Porsche Design Huawei Mate RS have an in-screen fingerprint scanner, and even the Honor 10 (made by a Huawei sub-brand) has an under-glass scanner, so it wouldn't be at all surprising if the Huawei P30 had an in-screen scanner of its own.
And it would be a good thing too, since it's the sort of high-tech feature that would help the phone stand apart from many other handsets, not to mention allowing it to keep the bezels small without resorting to having a scanner on the back.
6. A top-end chipset
The Huawei P20 range uses the Kirin 970 chipset, which is high-end, but it's older and less powerful than the latest Snapdragon and Exynos chipsets.
For the Huawei P30 and P30 Pro we'd really like Huawei to use a brand-new chipset that makes its debut on those phones and can truly compete with the best around, rather than what it will probably actually do, which is equip them with the slightly older Kirin 980 chip that first appeared in the Huawei Mate 20.
7. No notch or bezels
Like so many of 2018's phones, the Huawei P20 and P20 Pro each have a notch in the screen, and while you can somewhat hide it with software we'd rather there was no notch at all.
But we don't want a strip of bezel either, instead we want a truly bezel-free front. If Huawei does build the fingerprint scanner into the screen on the P30 then it could be well on the way to achieving that, so it's possible, though it will need to hide the likes of the front-facing camera somewhere too.