Why you can trust TechRadar We spend hours testing every product or service we review, so you can be sure you're buying the best. Find out more about how we test.
Performance
Lots of factors can get in the way of actually seeing any router's top wireless speeds, but compared to other similar AC routers, the RT2600ac performed well in most of the benchmarks we ran. In medium-range 5GHz tests with a 3x3 802.11ac adapter in a desktop PC, we managed maximum transfer speeds of around 77MB/s (around 620Mbps), which was a good deal faster than similar results from a Netgear R7000 device – the latter's our resident AC1900 router, and tapped out at 60MB/s transfer speeds.
To get anywhere near the RT2600's claimed 1,733Mbps 5GHz speeds, you'll need an 802.11ac adapter with matching 4x4 wireless capabilities – those are, to be honest, few and far between, especially when it comes to built-in options in laptops and USB adapters. However, the beauty of MU-MIMO is that it's designed to share that wireless bandwidth around more fairly among multiple clients. And when you're surfing the web, you're generally only going to be using a fraction of that – it's operations like file transfers, game-streaming (like via Steam or Nvidia's tools) and similar bandwidth-intensive local activities where those tops speeds are going to be of great benefit.
Software features
That said, as with its original router, speed and specs aren't really Synology's main selling point with the RT2600ac – it's the software running under the hood that's the truly unique element. The company's Synology Router Manager (SRM) interface essentially works just like the one on its NAS products – it's accessed through a web browser, but instead of a standard web page, you're instead presented with a virtual desktop environment, complete with icons to launch apps and a taskbar that lets you switch between running 'apps', access settings and see status information at a glance. All the router's apps open in 'windows' that you can drag around and re-arrange within this browser interface, just like on your PC. This can make it a bit easier to grasp for complete router newbies, but the real reason you'd choose a Synology router is the ability to download NAS-grade apps to extend functionality.
To make full use of most of these, you'll need to also plug in a USB hard drive. That includes the likes of Download Station, a sophisticated download program that supports not just HTTP and FTP-based downloading, but BitTorrent and usenet too; Cloud Station, which lets you host your own cloud-storage server (a-la Dropbox or Google Drive) and remotely sync files to Windows, Mac, Linux, iOS and Android devices; and File Station, a file manager that lets you access the contents of any USB-connected drives from directly within the SRM web interface – a blessing that means there's no clumsy browsing for network shares through your PC's File Explorer (or Finder for those on Macs). If you want to copy, move or delete files, just open up the browser interface and launch File Station and you can jump right in – you can even drag and drop files between multiple File Station windows, exactly as you would on a PC.
There's a heap of higher-end 'apps' too, like a built-in VPN client and server, a passable DLNA media server and per-device parental controls, with two preset blocklists (letting you choose to block either 'malicious' or 'malicious and adult' sites) and the ability to either black- or whitelist additional domains beyond that preset. You can also set a schedule to allow or deny devices internet access at certain times of day, and there's even Apple Time Machine support for backing-up Macs.
Needs more community support
The RT2600ac's main problem is that the selection of apps is fairly limited out of the box – there were eight available at the time of our initial testing in March 2017. Despite Synology's NAS boxes having a wide selection of third-party and open-source offerings, there hasn't (so far) been much interest in replicating that for the company's routers… there seemingly just hasn't been enough demand for Synology's routers to make it worth the hobbyist devs' time.
It's something of a Catch-22 then – if more people were using Synology's routers, there'd be more interest in getting apps ported over to the SRM platform, but without the apps the appeal of these routers is a little more limited.
We'd love to see the likes of the Plex media-server software running here, or some of the more popular automated downloaders like SickBeard and CouchPotato – you can get either official or community-built versions of all the latter apps for Synology's NAS boxes.
In other words, there's a lot of potential here, but much of it remains untapped – at least so far.
We liked
Synology's done a good job of giving you more software features and capabilities than many other routers offer, and thanks to its OS-like interface those are generally fairly easy to use. Some advanced features will require a bit more networking knowledge than others, but that's always going to be the case.
Despite not offering the fastest Wi-Fi around, the RT2600ac's hardware features and specifications are likewise well-implemented, with transfer speeds that are competitive with similarly specced 802.11ac routers.
We disliked
Its old-school design doesn't look as slick or unassuming as some of its newer counterparts – most networking companies have moved beyond this functional, plain-Jane look to with glossier and more stylish exteriors that frankly look better when plonked down in the middle of your home or office.
In terms of app availability, the RT2600ac could be better. A lack of third-party and community support means it lags behind its NAS cousins – there's not a lot available beyond what Synology has included out of the box.
Final verdict
The RT2600ac is a joy to use and while it doesn't quite make setting up its more complex networking/NAS features idiot-proof, it does go some way to making the process more straightforward than on other routers. The Wi-Fi performance was adequate in testing too, with good coverage (thanks in part to the four large detachable antennae) and speeds that largely matched other AC2600 devices we've tested.
You'll pay more for the extra software features and ease-of-use on offer, but if you can genuinely use them, the RT2600ac is a top little router.
Considering a VPN subscription? Check out our guide to the best VPNs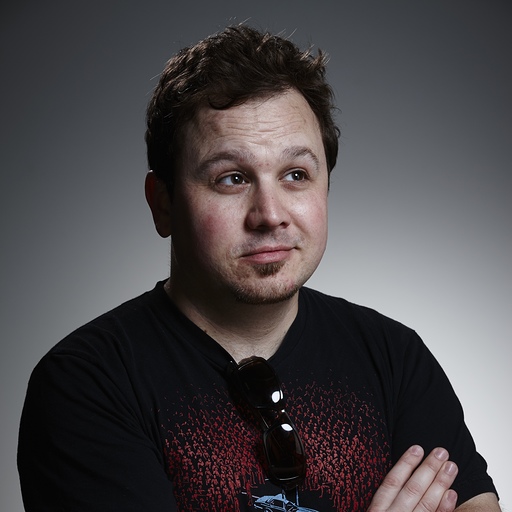 Dan is a veteran Australian tech journalist with more than 20 years industry experience. He cut his teeth in the world of print media, starting as a product reviewer and tester and eventually working his way up to become editor of the two top-selling tech mags Down Under (TechLife and APC) and has been managing TechRadar's APAC presence since 2016. He's passionate about most things tech, but is particularly opinionated when it comes to PC hardware, phones, ereaders, video games and online streaming. When he's not staring at screens, Dan loves to spend time cooking – particularly spicy Thai food. (If it's not hot enough to bring tears to your eyes, he's not interested.)