The Seagate Ultra Touch 5TB external hard drive suffers from five similar products in Seagate's portfolio. They are cheaper (by up to 28%) and offer most of the features bar the Dropbox trial and the higher proportion of recycled material used. We expect the price of the Ultra Touch to drop soon, which will make it an easier recommendation.
Pros
+

Great for its pro-environment credentials

+

6-Month Mylio Photos subscription

+

6-Month Dropbox Backup Plan

+

Rescue Data Services data recovery included

+

Good performance
Cons
-

Expensive compared to Seagate's own products

-

Poor availability in some markets

-

Confusing strategy
Why you can trust TechRadar We spend hours testing every product or service we review, so you can be sure you're buying the best. Find out more about how we test.
30-second review
There are currently six 5TB portable hard drives in Seagate's current roster, and the Ultra Touch is the newest one (not to be confused with the Backup Plus Ultra Touch from the same manufacturer). Geared towards an audience more attuned to ecological themes, this drive contains at least 30% post-consumer recycled materials (100% of its recycled materials), and its pebble gray finish underlines its environmental cachet.
The Ultra Touch is likely to struggle against other Seagate models with a similar capacity but much lower price points, especially as they will perform similarly given that they use the same hard drive. Yes, it does offer a number of bundled services and gets extra points for its sustainable messaging, but if you're just after storage and nothing else, it's hard to justify a 40% premium over its cheaper siblings.
Will it be listed as one of the best external hard drives? Not unless it becomes cheaper.
Pricing and Availability
We reviewed the Seagate Ultra Touch 5TB external hard disk drive in pebble gray finish. A 4TB version is also available as well as a cloud white color scheme. We managed to find only one retailer (Connection) that stocked the drive (STMA5000400) at the time of writing for just under $147. Other similar 5TB Seagate external HDD include the $105 Seagate Portable, the $106 Seagate One Touch, the $105 Seagate Expansion, the $132 Seagate Firecuda and the $118 Seagate Backup Plus. As expected, the just-released Ultra Touch suffers from the so-called newcomer's premium, which makes it hard to recommend.
Design
There's nothing particularly striking about the Ultra Touch. It uses recycled plastic material for its enclosure and Seagate says that its design was "Inspired by the natural world" before adding that the drive "features soft tones and a smooth design". There's plenty of curves which makes holding it easier: at 267g and 4.54 × 3.15 × 0.91in (115 x 80 x 23mm), it is small enough to be carried around easily. A 50cm USB cable is the only accessory bundled with the drive.
There's an activity light and a USB Type-C port, a welcomed change from the flat USB connector that so many external storage peripherals unfortunately adopted over the years. Opting for this means that it will be compatible with many of the latest laptops that have eschewed the traditional USB Type-A connector.
Hardware
For the past six years, 5TB has been the highest capacity reached by traditional hard disk drives in the 2.5-inch category. I reviewed one from Seagate, the Backup Plus, in 2019. At the heart of all the six 5TB portable hard drives sold by Seagate is a 5TB Barracuda internal HDD, the ST5000LM000, which spins at 5400RPM and has a 128MB cache.
Three things that are notable about this drive are (a) it is thicker than average (15mm) thanks to the extra platters it carries, (b) it is more expensive than external hard drives that use it: $129 when we last checked on Amazon (c) it has a two-year warranty whereas all Seagate external hard drives have three-year warranties by default.
What I wrote four years ago is still valid; large-capacity portable hard drives have reached a plateau. There's not much hardware improvement that can be made as there is little to no incentive to invest in R&D. New technologies like HAMR or Helium are reserved for more lucrative markets like data centers where the need for smaller 2.5-inch hard disk drives is non-existent.
Performance
There's no real surprise in store during the test: I used five benchmarks and it was a mixed bag as there is no real innovation (other than the Type-C connector) compared to the previous external 5TB hard drives. Writes varied from 129 to 137MBps while reads hovered around 140MBps on average, depending on what software was used. In real life though, a 10GB mix of files and folders took around 74 seconds to be transferred which is roughly 137MBps which is a bit faster than the 2019 Backup plus at around 130MBps.
That's about a quarter of the average speeds of some of the slower external SATA-based solid-state drives we've evaluated.
I didn't detect any significant rise in noise under load and the Ultra Touch didn't feel warmer to the touch when transferring files. The drive comes with a three-year warranty and an assortment of trial services: 6-month Mylio Photos subscription, a photo cloud storage, worth $50 and 6-month Dropbox Backup plan, a popular cloud storage service, worth around $48.
Unlike most competitors, Mylio can accommodate a maximum number of photos (50,000 for that tier) and you can connect up to four computers (but unlimited mobile devices) to it. Also, it does allow RAW image editing. Note that the pictures are actually stored on the drive itself. The drive itself comes without any applications and is truly plug and play – at least on Windows 11.
Should you buy a Seagate Ultra Touch 5TB external HDD?
Buy it if...
You are a hardware environmentalist for whom buying green is a priority.
The Seagate Ultra Touch will touch a chord for those who want to buy the most ecological product in any category regardless of price. Made of 30% of post recycled material, this portable hard drive fits the bill.
Don't buy it if...
You want an affordable 5TB external hard drive.
At the time of writing, the Seagate Ultra Touch is up to 40% more expensive than the Seagate Portable or the Seagate Expansion, both similar in features and form factor. Such a price tag makes it difficult to justify purchasing the Ultra Touch other Seagate products in the same category.
---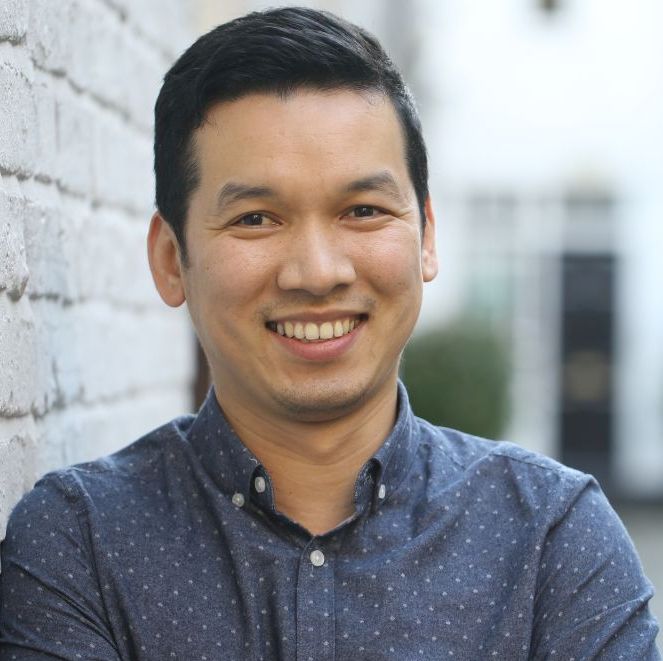 Managing Editor, TechRadar Pro
Désiré has been musing and writing about technology during a career spanning four decades. He dabbled in website builders and web hosting when DHTML and frames were in vogue and started narrating about the impact of technology on society just before the start of the Y2K hysteria at the turn of the last millennium.