The name may look very familiar, but despite sharing the same privacy angle, TorGuard has nothing to do with the Tor Project. Instead, it's a company which offers a range of products, including an anonymous VPN plan for protecting your privacy while using torrents (which is where the 'Tor' part of the name comes from).
Specs are good, with 3,000+ servers in 68 locations across 47 countries, WireGuard and OpenVPN protocol support, with multiple stealth options to avoid VPN blocking (OpenVPN obfuscation, OpenConnect, Shadowsocks). You also get custom apps for Windows, Mac, Android and iOS, and setup instructions for Linux, routers and more.
TorGuard supports connecting from 8 to 12 devices simultaneously, depending on your plan. That's better than many, although Atlas VPN, IPVanish, Surfshark, Windscribe and others have no fixed device limits at all.
TorGuard's network mostly supports P2P, although in March 2022 the company announced it had begun blocking BitTorrent traffic on US servers, apparently to prevent 'network abuse.'
Pricing
TorGuard's standard plan is reasonably priced at $9.99 a month, $6.66 on the quarterly plan, $5 per month on the annual plan, $4.17 over two years or $3.89 over three years.
This isn't bad value, but shop around and there's plenty of cash to be saved. Private Internet Access offers a great service for $3.33 per month on the annual plan, for instance, and a tiny $2.03 a month for three years (with three months free).
TorGuard offers dedicated streaming and residential IPs for multiple countries and US states, potentially allowing you to unblock just about anything in your destination country, from an extra $7.99 a month ($13.99 for residential IPs). There's way more choice than you'll get with most vendors, and the residential IPs are far more likely to unblock your favorite websites, but there are cheaper options around. NordVPN provides static IPs for $70 a year ($5.83 a month), while Ivacy asks a minimal $1.99 a month.
The TorGuard Pro plan adds a dedicated IP, improved streaming support, and supports 12 simultaneous connections (up from 8). It's a little more expensive at $12.99 billed monthly, $9.92 on the annual plan, falling to $6.94 on the three-year plan. But as we've mentioned, other providers can charge $5 or more for dedicated IPs. If you'll use yours, TorGuard might save you money overall.
If you decide to sign up, there's support for paying via card, PayPal, Bitcoin, gift cards, and many other payment types via Paymentwall. It's good to see support for PayPal has arrived since our last review, too.
Sign up and a money-back guarantee offers a little protection, but only for 7 days; most providers give you at least 30. There are some potential catches, too, with the small print stating that 'Geo location, blocks and Info from third party sites do not merit a refund.' That suggests this isn't a 'no questions asked' guarantee, and you'll need to give TorGuard a reason for the refund request that will have to be accepted before you'll get your money back.
Privacy and logging
Most VPN providers use their privacy policy to spell out any logging issues in detail, but TorGuard's privacy page restricts itself to a single sentence on the topic: 'TorGuard does not collect or log any data from its Virtual Private Network (VPN) or Proxy services.' This is just about as basic as any privacy policy can get, but at least it's easy to read.
Is it true, though? We've no idea. And as TorGuard hasn't put itself through any form of public audit, we're left to trust that the company is telling it like it is.
TorGuard certainly provides a pile of technical features to enhance your privacy, at least for old hands who can figure out how to use them. Multiple stealth and obfuscation technologies aim to get you connected, even in countries which detect and block regular VPNs. You're able to take manual control of your encryption algorithm, port and authentication method (AES-256, various CBC and GCM algorithms, SHA1, SHA256, SHA512). Built-in blocking of WebRTC and IPv6 leaks prevents you giving away clues to your identity, and a kill switch blocks internet access if the VPN drops.
We ran a couple of privacy tests, and they also showed TorGuard in a very positive light.
Despite claiming to be in favor of web anonymity, most VPN provider websites include several trackers (Facebook, Google, and more). The Blacklight website scanner couldn't find anything on TorGuard's site: no trackers, third-party cookies, browser fingerprinting or anything else.
Similarly, εxodus scans Android apps and reports on any tracking libraries found. Most providers have 1-5, some have 10 or more, but again, TorGuard has none. That doesn't prove anything, but it's a strong indicator that TorGuard is genuinely concerned about privacy and making real attempts to do something about it.
Windows app
The Windows app interface has improved over recent years, ditching the old text-heavy look for sleek graphics and a more stripped-back appearance.
The end result looks good and seems easy to use, at least initially. Just tapping the Connect button routes your traffic to TorGuard's nearest server, and an appealing location list can be sorted alphabetically, by distance or usage. The latter has a Favorites system for your most commonly-used locations, and it can be filtered by continent, dedicated IPs and more.
Connection times were a little longer than expected, with even WireGuard taking around eight seconds. The app noticed this and suggested we check our firewall, but IVPN's Windows app connected in around one second on the same review system.
The service seemed reliable, though, and we had no connection failures or drops during the review.
Windows settings
TorGuard's Windows app may look simpler than previous editions, but don't worry, it's not ditched all its low-level tweaks and technical detail. It's just moved them into a hugely comprehensive Settings dialog with more fine-tuning customizations than we've seen anywhere else.
Most VPN apps automatically assign their own DNS servers when they connect, for instance, but TorGuard gives you so much more control. You're able to use multiple alternative DNS providers (Cloudflare, OpenDNS, Level3, Google, Quad9) while you're connected, change them at other points (when the client starts, while the VPN connects), add custom nameservers as required, refresh the local DNS cache when connected, or save and recover the DNS state of your VPN session.
The client can run scripts before and after connecting, and after disconnecting. This could be handy for launching programs you only want to run when the VPN is active, or perhaps to clean up after it's closed (delete cookies or your internet history).
The advanced features continue with WebRTC and IPv6 leak prevention, and the ability to choose the network interface TorGuard will block as part of its kill switch (very useful if you have more than one). It's all hugely configurable, and could be ideal for experts who need to tailor the service for tricky network situations.
If you're not an expert, though, it's a very different story. The various settings assume plenty of technical knowledge, and there are no tooltips or extra captions to explain more about what they do. If you're looking for power, or are willing to experiment, the Settings panel gives you plenty to explore. But if you're not the technical type, and you're looking to be guided towards the few settings you really need, TorGuard will feel like an intimidating mess.
Mac app
TorGuard's Mac app looks much like the Windows edition, and performed well during testing. The highly configurable location list gave us plenty of ways to present and organize TorGuard's servers, connection times were faster than Windows (3-4 seconds for WireGuard) and we had no VPN drops or other issues.
If you're a demanding user, the good news is that unlike most of the competition, TorGuard's Mac app keeps almost all the advanced settings of the Windows client. It's far more configurable than any Mac app we've seen.
But if you're not the technical type, the bad news is the Mac app settings assume just as much knowledge as with Windows.
The Network tab has an 'Active Firewall' checkbox, for instance, cleared by default. There's no caption, no tooltip or any explanation of what this is for. Do you turn this on if you have an active firewall? Maybe turning this on activates a firewall? When might you want to do this, what might the consequences be? (Don't feel bad if you haven't the faintest idea – we were baffled, too.)
All this techno-speak isn't necessarily a disaster, as if you're happy with the VPN basics, you probably won't spend much time in Settings, anyway. But it could mean you waste more time troubleshooting problems, or maybe fail to configure the app for the best possible security, simply because it's far from clear how to properly set it up.
Mobile apps
TorGuard's mobile apps look and feel much like the desktop builds, but with some neat extra touches to take advantage of the new form factor.
For example, when we launched the Android app for the first time, it opened in a very standard portrait view: dark background, colorful Connect button, and the currently selected server leading you to the full location list.
Unlike some VPN apps, though, TorGuard also has a landscape mode which rearranges the interface to make better use of the screen space. On a tablet, for instance, it displays both the connect button, and the location list in a left-hand sidebar.
Mobile connection times, like the Mac, were a little faster than Windows at around 3-4 seconds. These may vary depending on your device and network setup, but keep it in mind when you're testing: the connection times you see on Windows might be slower than other platforms.
There are a few small but annoying inconsistencies between the platforms. The desktop apps can display locations alphabetically, by proximity or usage, for example. That 'usage' option is handy, because your most common locations float to the top, but for some reason it's not available on Android. Meanwhile the iOS app drops both the usage and proximity options – instead it can only sort by 'name' and 'location' (which both seem to have exactly the same result).
Although this is far from a disaster – you can just add whatever locations you need to Favorites and access them from there – it is a usability and design issue. The best VPN apps don't force you to find workarounds for interface features like this, because mostly they don't have them in the first place. As far as possible, given the differences in screen sizes and so on, the apps should work just the same across all platforms.
Mobile app settings
The iOS app Settings panel can't begin to match what's available on the desktop. That's not a surprise, though, and what you get is capable and well-presented.
There's support for WireGuard, OpenVPN, IKEv2 and IPSec protocols, for instance. You also get optional auto-connect when you access untrusted Wi-Fi, along with ad blocking, a kill switch, and an option to add your dedicated IPs. That's not bad at all, but the real plus is (unlike the desktop apps) you don't need a degree in network geekery to figure out how this works. If you've used other VPNs, you'll have no trouble setting up TorGuard's iOS app.
TorGuard's Android settings are more mixed. They don't have the ease of use (or even all the features) of the iOS build. There's no auto-connect on accessing insecure Wi-Fi, for instance, and no IKEv2 or IPSec protocol support.
But on the plus side, the Android app does have a few of the low-level network tweaks from the desktop apps (static DNS option, IPv6 leak protection, STunnel support). It also has worthwhile new features of its own, including split tunneling (the ability to choose apps which won't use the VPN), and the option to set your apparent device location, as visible to other apps, to your TorGuard's server location.
Overall, these apps do have some appeal, thanks mostly to the interface. But the inconsistency witnessed across the range feels a little jarring, and means there's no guarantee your favorite platform will have the features and approach you need.
Kill switch
Our in-depth TorGuard testing began with a look at the Windows kill switch. This proved trickier than it sounds, because there are three kill switch settings, but eventually we figured it out (we had to enable the Kill Switch checkbox under 'Seamless reconnect').
The results were mostly positive. Whichever way we closed our OpenVPN or WireGuard connections, internet access was immediately blocked, the app displayed a warning within a second or two, and our traffic remained protected at all times.
There was one odd difference. When we closed WireGuard, the connection was automatically re-established in a few seconds, but when we closed OpenVPN, it wasn't, and we were left to reconnect manually.
Inconsistencies aside, the app scored where it matters by blocking our internet and warning us if the connection dropped. Getting reconnected was easy, and we were generally back online within a few seconds.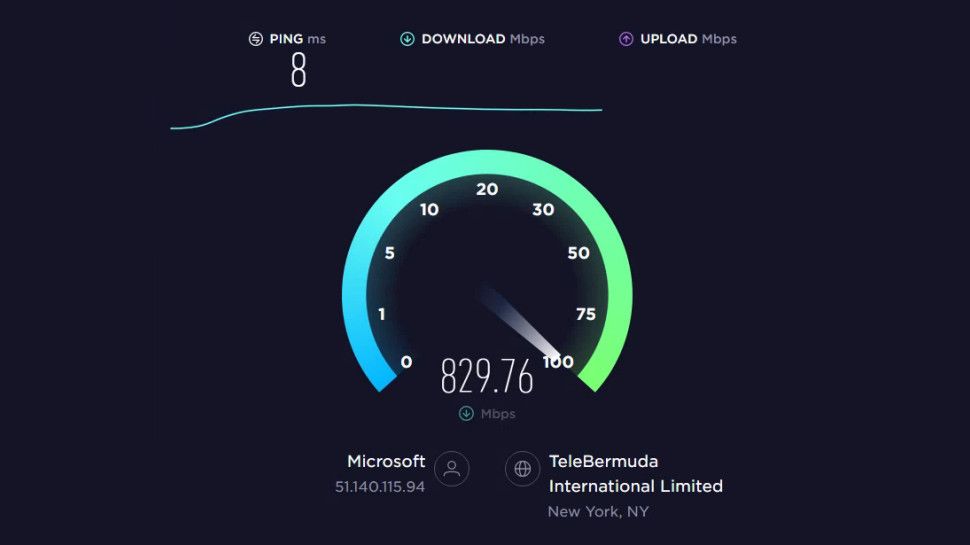 Performance
We measured TorGuard performance from a US home and a UK data center, both with fast 1Gbps connections.
After installing the latest TorGuard apps, we connected to our nearest locations and measured download performance using multiple speed test sites and services, including SpeedTest (the website and command line app), TestMy.net, Netflix's Fast.com and more.
WireGuard speeds left most competitors trailing in TorGuard's digital dust, with downloads reaching a spectacular 950Mbps or more.
If the app can't connect using WireGuard, then it might switch to OpenVPN, so we check its performance, too. That's slower at 590-630Mbps, but we're not about to complain – it's still two to three times faster than many competitors.
This all puts the company equal top of our speed rankings with Surfshark and Norton Secure VPN also reaching 950Mbps. You probably don't need that level of performance – even half TorGuard's speed is enough to stream 10 movies at 4K resolution simultaneously and still have plenty to spare for browsing – but it's a strong sign that TorGuard both knows what it's doing, and is investing heavily in its network.
Netflix and streaming
The TorGuard website confidently claims it allows you to 'connect to any location in the world and experience content without any restrictions.' Is that the reality, or marketing spin? Let's find out…
We couldn't get into BBC iPlayer from either of TorGuard's UK servers – not a great start. The service got us into Channel 4, but failed again with ITV.
TorGuard got off to a fair start in the US, giving us access to US Netflix from one of our three test locations. But that quickly evaporated as it failed with Netflix in Australia, Canada, Japan and the UK, and we had a couple of further misses in Amazon Prime Video and Disney Plus.
TorGuard fought back right at the end, allowing us to freely stream content from Australia's 9Now. But it failed with 10 play, our final test service, giving TorGuard a disappointing result overall.
If unblocking websites is a priority, buying one of TorGuard's dedicated residential IPs may resolve the problem, hopefully forever (no one else will use the IP, so it's unlikely it'll be spotted). It's an expensive solution, though, at an extra $7.99 a month.
Alternatively, you could just choose another VPN. We found ExpressVPN, Hide.me, Ivacy, NordVPN, PureVPN and Surfshark unblocked all our test services in their most recent reviews.
Support
If you're baffled by TorGuard's complexities then you could head off to the support site, where you'll find a knowledgebase, video guides, a user forum, and more.
Explore these sections, though, and you'll discover that they don't match the level of help you might see elsewhere.
There's little content, for instance, and it's mostly very limited. The 'Getting Started On Windows' says little more than download and run the installer, launch the program, log in and hit Connect. Pretty much stating the obvious, really.
The knowledgebase doesn't explain key terms used within the app and its settings. What's a 'WinTun', you're wondering? What's the 'arm killswitches' setting about? We entered them into the search box, hoping to find out. There were zero hits for 'WinTun'. We had two for 'arm killswitches', but as neither contained even the words 'arm' or 'killswitches', never mind the phrase, they weren't much help. We appreciate TorGuard's power and versatility, but that's not much use if you can't figure out how to make the most of it.
Fortunately, you can contact support agents directly via tickets, live chat and email. We tried raising a ticket and had excellent results, with a first response arriving in 6 minutes, and most replies taking no more than 15 minutes. We'd like to see a better knowledgebase to help users solve problems at their own pace, but in the meantime, the support team should help you quickly fix most issues.
TorGuard review: Final verdict
TorGuard is very fast and has more low-level VPN tweaks and options than just about anyone else, but the awkward interface and limited online help means most users won't find it as easy to use as the likes of ExpressVPN. Still, this provider is well worth a look for power users who need way more than the VPN basics.