"32% more performance": Here's how lithium salts could make your computer run faster, cooler — using a technique that every human being has mastered
The passive thermal management system is ultra-low-cost and highly scalable, researchers say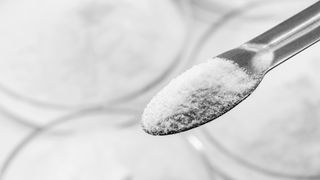 (Image credit: Getty Images)
Researchers have found that adding salt to computer systems can prevent devices from overheating and boost performance by more than 32%.
A team at the City University of Hong Kong hope this passive technique, which can be used in electronics, batteries, solar cells, and buildings, relies on moisture desorption from hygroscopic salt solutions. These types of salt cause moisture to condense when the relative humidity is at or below 75% relative humidity.
The system the researchers built is designed around a porous membrane set in a structure that prevents the salt-water from making contact with any components. The water relies on evaporation and reabsorption to keep temperatures low in, say, CPUs. This led to a significant performance boost when tested with a ODROID-XU4 CPU.
Keeping cool with salt-water
"Poor thermal management can cause tremendous heat accumulation within electronic devices, resulting in the loss of functionality and, eventually, device failure," said Wei Wu, a professor in the School of Energy and Environment at the Hong Kong university.
"We demonstrate that the proposed strategy is capable of offering a long-duration stable cooling capacity without solution leakage and corrosion, which can suppress the temperature rise of an emulated heater with a record-high cost effectiveness compared with state-of-the-art passive cooling strategies."
Just adding salt to water-based cooling systems could prove to be a game changer for keeping devies from overheating. Should it be scaled effectively and commercialised, we may one day see similar systems in the best workstations or servers, and perhaps business laptops much later down the line.
Using water treated with lithium bromide in a computer system – using the hygroscopic salt-loaded membrane-encapsulated needle heat sink (HSMNHS) – resulted in a performance improvement of more than 32%.
Salts like this have really high moisture absorption capacity, and can be reused much quicker, offering an advantage over other cooling strategies that use hydrogels, or metal frameworks. It's also much cheaper and more scalable, Wu said, adding there are very few technological barriers to making this a reality.
More from TechRadar Pro
Are you a pro? Subscribe to our newsletter
Sign up to the TechRadar Pro newsletter to get all the top news, opinion, features and guidance your business needs to succeed!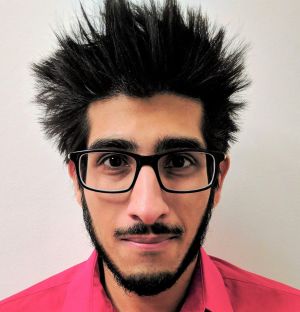 Keumars Afifi-Sabet is the Features Editor for ITPro, CloudPro and ChannelPro. He oversees the commissioning and publication of in-depth and long-form features, including case studies and op-eds, across a breadth of topics in the B2B technology space. He also contributes to a vareity of other publications including The Week Digital and TechRadar Pro. Keumars joined ITPro as a staff writer in 2018, and has expertise in a variety of areas including AI, cyber security, cloud computing and digital transformation, as well as public policy and legislation.