Cyberpunk 2077 Phantom Liberty release date, gameplay, everything we know
News
Contributions from
last updated
Cyberpunk 2077 Phantom Liberty has finally arrived, so here's everything we knew leading up to its release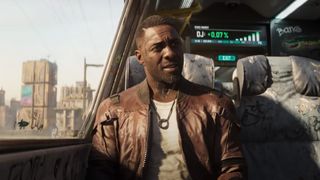 (Image credit: CD Projekt Red)
Cyberpunk 2077 Phantom Liberty is now available, so you're free to jump into CD Projekt Red's gritty science-fiction RPG. Focusing on Night City's criminal underbelly, Phantom Liberty is set to offer a sprawling mystery for players to unravel, alongside a brand-new district to explore, cheerfully named "Dogtown".
Working alongside retired spy Solomon Reed, played by Idris Elba, players will be thrust into a conspiracy that goes all the way to the top of the New United States. Fan-favorite Keanu Reeves will also be returning as ornery Rockerboy Johnny Silverhand, who will likely have a great deal to say about events as they unfold.
Prior to the launch of Phantom Liberty, we compiled everything we knew and anticipated about the release so you could read into what exactly this expansion planned to offer to build upon the foundations set by Cyberpunk 2077. Now the game has launched, you can use this page to compare what we anticipated against the content of the game to see just how it matches up.
Cyberpunk 2077 Phantom Liberty: cut to the chase
What is it? A spy-thriller expansion for Cyberpunk 2077
When was it released? September 26, 2023
What can I play it on? PS5, Xbox Series X|S, PC
Who is making it? CD Projekt
Cyberpunk 2077 Phantom Liberty release date and platforms
Phantom Liberty was released on September 26, 2023 - just shy of three years since the base game originally launched and over a year since the first announcement and teaser was shared.
As for platforms, Phantom Liberty is available on PS5, Xbox Series X|S, and PC. So, for those who enjoyed their first adventure in Night City on previous-generation hardware, we've got some bad news. Following CD Projekt Red's decision to phase out development for older consoles, as announced after the Edgerunners update, any content regarding Cyberpunk 2077 and its expansions is now exclusively being created for current-gen hardware.
Cyberpunk 2077 Phantom Liberty trailers
In mid-September, CD Projekt revealed an official cinematic trailer for Cyberpunk 2077 Phantom Liberty. The trailer shows off a soulful dialogue between Idris Elba's Soloman Reed and a mysterious Netrunner. The cinematic shows off staggeringly accurate facial moments which capture the full breadth of Elba's considerable acting chops.
Reed's attempt to leave Night City via train gets cut short by a sudden betrayal, where the agent is violently subdued before the trailer cuts to a scene on the President's private space plane. This trip, too, is cut short as a projectile collides with the plane, forcing it to crash-land in Night City - the very place Reed was attempting to put behind himself.
A previous trailer shown off at Gamescom 2023, shows off what exactly players could expect from Cyberpunk 2077 Phantom Liberty's new array of features. Additional weapons, vehicle combat, new perks, and skill trees all take center stage in the trailer.
Previous trailers
Extra trailers, including the reveal trailer for Phantom Liberty, can be found on the official Cyberpunk 2077 YouTube channel. The channel also boasts a range of build preview trailers as well as behind-the-scenes teasers, making it a haven for Cyberpunk 2077 fans.
Cyberpunk 2077 Phantom Liberty story and setting
The Cyberpunk 2077 Phantom Liberty story follows the story of V, the protagonist of vanilla Cyberpunk 2077. Infected with a deadly neurochip virus, V is given a lead on a potential cure. However, in order to gain access, they must undertake a high-stakes mission of espionage and intrigue in an attempt to save the NUS President. Along the way, you'll need to forge alliances with unexpected characters in a web of secrets to unravel while experiencing the shadowy world of spycraft firsthand.
V will be taking on the challenge of a location called Dogtown, a city-within-a-city ruled by trigger-happy militia. Reminiscent of the Kowloon Walled City of historical Hong Kong, within Dogtown's crumbling walls, you'll undergo trials and challenges that'll put your skills to the test. As you'd expect from the overarching story of saving the NUS President, failure isn't exactly an option, so you'll need to choose your alliances carefully, since you'll never know who will really have your back when you need it most. Your relationship with the Barghest, Dogtown's criminal ruling authority, will be especially crucial.
Dogtown promises to transport us to an entirely new side of Night City. One of the most dangerous areas of the Night City, Dogtown is run by criminal elements, making it the perfect setting for a spy-thriller escapade.
However, Dogtown has also been shown to be a vibrant location, where special attention has been paid to creating an immersive and more believable atmosphere by implementing a large number of small scenes involving NPCs to add extra texture to the region, all alongside numerous easter eggs.
Cyberpunk 2077 Phantom Liberty gameplay
As with any ambitious expansion, Cyberpunk 2077 Phantom Liberty sought to meaningfully expand on the base game whilst also removing or altering systems from the original that weren't quite up to scratch.
As such, CD Projekt Red has a long list of new features on offer including dozens of new story quests and side content, the addition of vehicle combat, the overhauling of combat AI, and the addition of new dynamic events and missions. Phantom Liberty also revamps the game's police system and increases the game's level cap.
Perhaps most significant of all, however, are the changes to cyberware and perks. These significantly change character customization with the goal of making different builds more distinctive and fun to play. These changes also include a new Relic skill tree which will give your character access to unique abilities courtesy of their unique neurochip. There is also a whole new range of weapons, clothes, and cyberware available to players, including an honest-to-goodness warhammer.
Cyberpunk 2077 Phantom Liberty news
Cyberpunk 2077's blog post outlines new vehicle combat features
In a blog post, CD Projekt Red outlined their plans for vehicle combat in Cyberpunk 2077 Phantom Liberty. "There are in fact three new ways to take out enemies from the safety of your car besides just running into them," describes the post. "Don't get us wrong, that's always an option - but make sure not to explode and flatline yourself!"
As well as new options for vehicular gunplay, CD Projekt Red is also adding the ability for Netrunners to hack enemy vehicles. Motorcyclists can even draw melee weapons for a sort of post-modern cavalry charge. The studio also promised that car chases "happen more naturally now" and will be more of a staple in the game going forward.
Cyberpunk 2077 2.0 could cook your PC so check your cooling systems
Lead scene programmer Filip Pierściński warned fans that PC players may need to run checks on their systems, stating that a "workload on CPU 90% on 8 core is expected."
Elaborating, he also asked fans to "please check conditions of your cooling systems in PC" ahead of the expansion's launch. "To save your time please run Cinebench or similar and check the stability of your systems."
New features for Phantom Liberty showcased at Gamescom Opening Night Live
In a trailer shown off as part of Gamescom Opening Night Live, several new features for the expansion have been announced, including an overhauled and improved policing system, and a new skill tree to work our way through. In addition, it was announced that some of these features will make their way to the base game completely free of charge.
Cyberpunk 2077: Phantom Liberty action spotlighted at the Xbox Extended Showcase
Following its trailer at Summer Game Fest and the exciting announcement of a confirmed release date, Phantom Liberty received a three-minute overview of in-game content to solidify and explore Dogtown as you would upon launch. Pawel Sasko, Quest Director for the expansion, talks us through the black market of Dogtown, where you can delve into the world of new cyberware and weapons to enhance V.
Cyberpunk 2077: Phantom Liberty release date confirmed alongside new trailers at Summer Game Fest
Nine months after its initial trailer, Phantom Liberty received another trailer showcased at Summer Game Fest, covering a more in-depth look at what exactly the expansion is offering to keep the Cyberpunk name fresh.
If you're interested in what else CD Projekt Red is currently working on, it's worth checking out everything we know so far about The Witcher 4 too.
Sign up for Black Friday email alerts!
Get the hottest deals available in your inbox plus news, reviews, opinion, analysis and more from the TechRadar team.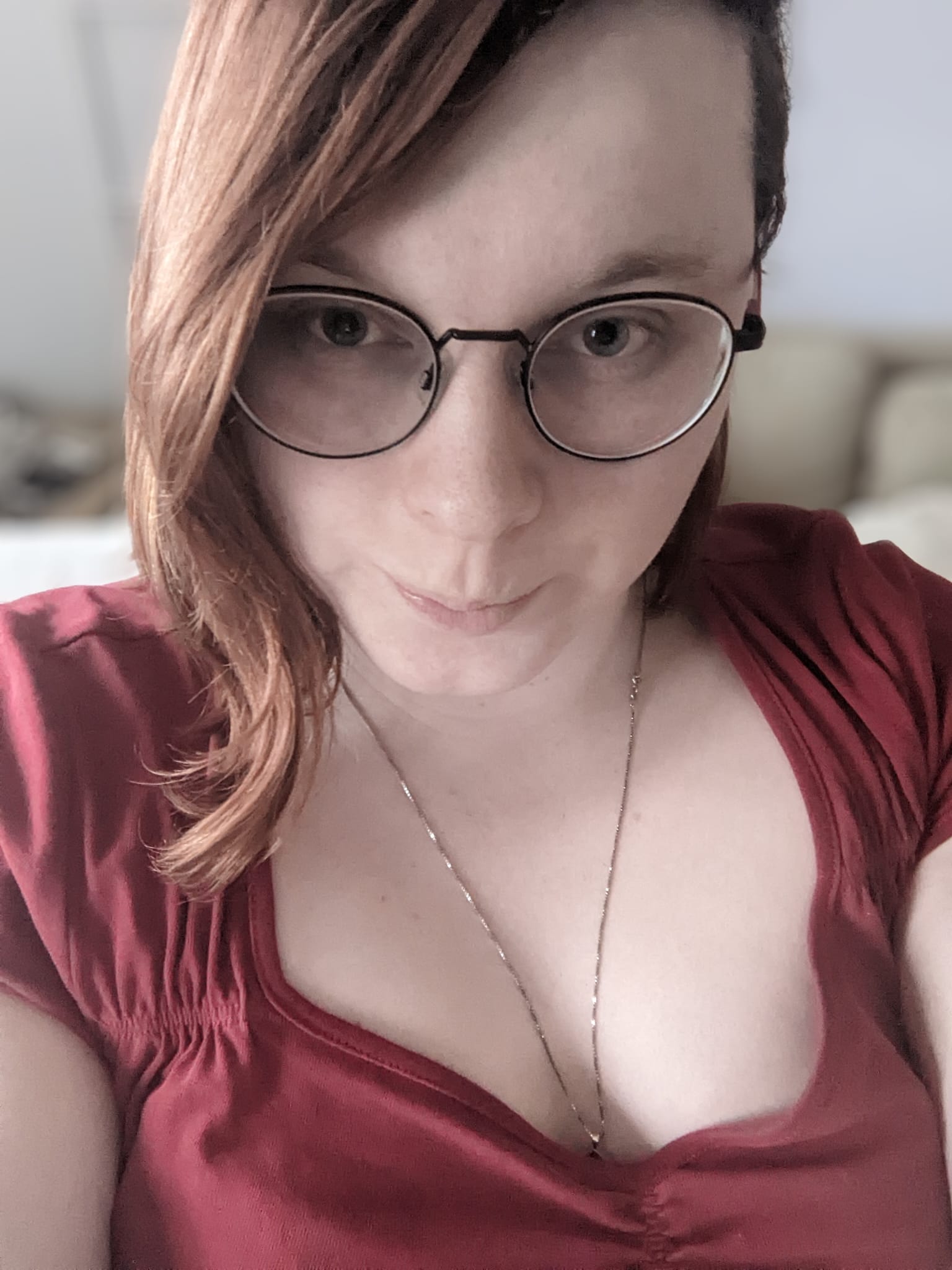 Cat Bussell is a Staff Writer at TechRadar Gaming. Hailing from the crooked spires of London, Cat is an experienced writer and journalist. As seen on Wargamer.com, TheGamer.com, and Superjumpmagazine.com, Cat is here to bring you coverage from all corners of the video game world. An inveterate RPG maven and strategy game enjoyer, Cat is known for her love of rich narratives; both story-driven and emergent.
Before migrating to the green pastures of games journalism, Cat worked as a political advisor and academic. She has three degrees and has studied and worked at Cambridge University, University College London, and Queen Mary University of London. She's also been an art gallery curator, an ice cream maker, and a cocktail mixologist. This crash course in NPC lifestyles uniquely qualifies her to pick apart only the juiciest video games for your reading pleasure.
Cat cut her teeth on MMOs in the heyday of World of Warcraft before giving in to her love of JRPGs and becoming embedded in Final Fantasy XIV. When she's not doing that, you might find her running a tabletop RPG or two, perhaps even voluntarily.