TechRadar's best gear of 2011
The kit that has most impressed our reviewers this year
Best laptop: Apple MacBook Air 11-inch
The MacBook Air has had an incredible transformation over its life, going from a slower but lighter laptop offering to one of the speediest machines around. With Intel's Sandy Bridge processors powering it and an SSD providing the storage, it comes on from sleep almost instantly, yet offers a huge amount of battery life.
The addition of a Thunderbolt port even means that its relative lack of ports doesn't have to be an issue in the future. This is just an astonishingly fast and polished laptop for its diminutive size and weight.
Read TechRadar's full Apple MacBook Air review
Best desktop PC: Dell Inspiron One 2320
The Dell Inspiron One 2320 is one of the few PCs to really nail the middle ground between computer and media hub. The 23-inch, 1080p screen is great for watching movies on, and it comes with a remote control that lets you get away from the mouse and keyboard.
Conversely, it can also be controlled using its touchscreen. Even the speakers are pretty good for a standard all-in-one PC, and the whole thing can be wall-mounted. It's not a super-powerful gaming powerhouse, but this is a superb home PC for just about any user.
Read TechRadar's full Dell Inspiron One 2320 review
Best printer: HP Photosmart 7510
The Photosmart 7510 wins out here for getting the basics very, very right: it offers stellar printing quality at good speeds. It may not have the most comprehensive feature list, but it's easy to use thanks to it's touchscreen interface, offers double-sided printing and has ePrint and AirPrint functionality. If you want printing done right for a reasonable price, look no further.
Read TechRadar's full HP Photosmart 7510 review
Best processor: Intel Core i5 2500K
Astonishing performance. That's it. That's why the 15 2500K is here. In one move, Intel made its previous range of top-end chips look silly in comparison. It can be overclocked to an astonishing degree, features improved on-board graphics with a blisteringly fast Quick Sync Video feature for encoding video, and all at a mid-range price.
Read TechRadar's full Intel Core i5 2500K review
Best graphics card: Nvidia GeForce GTX 580
You can't argue with raw power, and the GTX 580 has it coming out of every vent. It's the fastest single-GPU card out there, and for those who need to push some serious pixels, there's no better option. The price, admittedly, is a little on the steep side. Okay, quite a lot on the steep side. But for those looking for the best DirectX 11 performance possible, this is the card.
Read TechRadar's full Nvidia GeForce GTX 580 review
Best motherboard: ASRock Z68 Pro 3
This motherboard gets the nod because there's not better value option on the market. It may not be the most friendly for really serious overclockers, and it doesn't support multiple GPUs, but it doesn't skimp on the other high-end features, meaning this is the perfect board to put in a high-performance, low-cost machine.
Read TechRadar's ASRock Z68 Pro 3 review
Best monitor: Asus PA238Q
Normally, when we talk about a monitor with an IPS screen, LED backlighting, HDMI and DisplayPort support, a 100% sRGB gamut and a stand that's adjustable in all directions, we're talking about spending many hundreds of pounds. But this astonishing screen from Asus is just £250. There's been no slacking on the image quality at the price, making this a beautiful monitor that's a true bargain. This is as close to a perfect monitor as we've seen yet.
Read TechRadar's full Asus PA238Q review
Best SSD: OCZ Vertex 3 240GB
The key thing with this SSD is its use of the SandForce SF-2000 controller. Combined with OCZ's flash knowhow, it's capable producing double the speed of earlier drives in this SSD. Only a year ago, you could barely dream of speeds this fast, and though it's true you'll have to pay a big price for the performance, there's no doubting that this is drive to get is speed is your aim.
Read TechRadar's full OCZ Vertex 3 240GB review
Best RAM: G.Skill RipJaws-X 4GB
Though Intel's Sandy Bridge platform has reduced the importance of RAM overclocking, that doesn't mean it's a dead art. These sticks aren't just a bargain at around £50, they're also capable of some serious overclocking. There simply aren't any of the usual trade-offs with this 4GB set, making it the best RAM you can pick up for Sandy Bridge setups right now.
Read TechRadar's full G.Skill RipJaws-X 4GB review
Are you a pro? Subscribe to our newsletter
Sign up to the TechRadar Pro newsletter to get all the top news, opinion, features and guidance your business needs to succeed!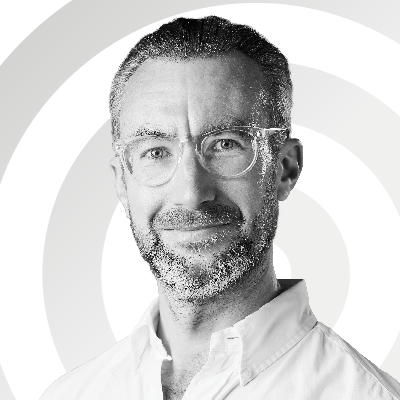 Managing Editor, Entertainment
Matt is TechRadar's Managing Editor for Entertainment, meaning he's in charge of persuading our team of writers and reviewers to watch the latest TV shows and movies on gorgeous TVs and listen to fantastic speakers and headphones. It's a tough task, as you can imagine. Matt has over a decade of experience in tech publishing, and previously ran the TV & audio coverage for our colleagues at T3.com, and before that he edited T3 magazine. During his career, he's also contributed to places as varied as Creative Bloq, PC Gamer, PetsRadar, MacLife, and Edge. TV and movie nerdism is his speciality, and he goes to the cinema three times a week. He's always happy to explain the virtues of Dolby Vision over a drink, but he might need to use props, like he's explaining the offside rule.