The best Sims 4 mods: get the most out of your gameplay
How-to
Contributions from
last updated
Breathe new life into Strangertown with the best Sims 4 mods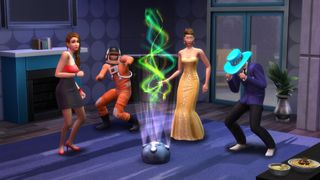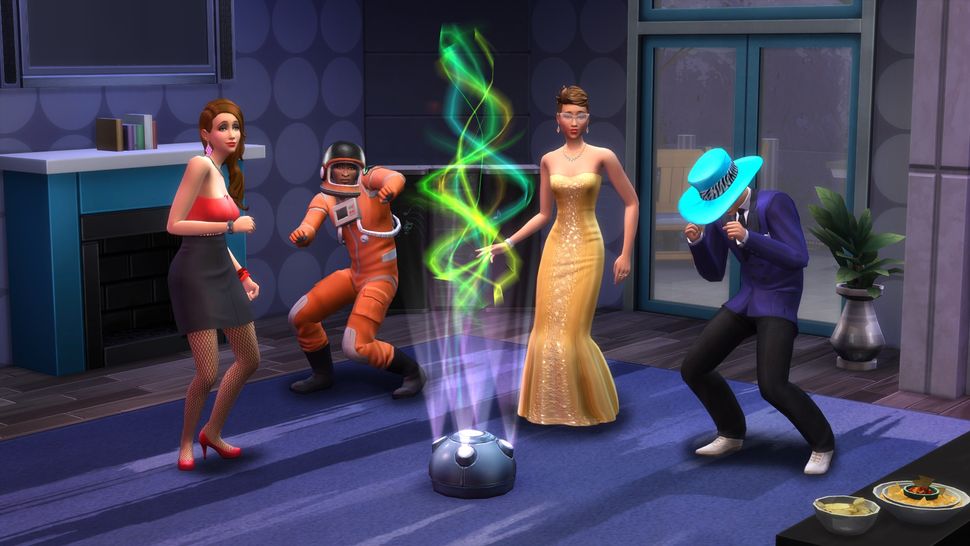 (Image credit: EA Maxis)
Installing the best Sims 4 mods can make the beloved EA title feel like a whole new game. Given how long The Sims 4 can go without updates, it's no wonder that fans have taken it upon themselves to create new content - and they've been doing it for years.
There is a huge modding community for The Sims 4. These careful creators have taken it upon themselves to seriously revamp the options available to you, which is useful for when the community's requests fall on the developers' selectively deaf ears.
Mods allow you to further customize your world - or even fix current bugs in the game. Some mods, such as the Private School add-on, are family-friendly and can be used by all players, whilst adult supervision will definitely be required for the likes of Life's Tragedies.
Whether you want to become a Sea Witch or break out the spellbooks to pursue witchcraft as a career, Sims mods add exciting new angles to everyday gameplay. It goes a step further than using The Sims 4 cheats; they totally transform your game.
With so many different mods to choose from, and so many creators out there making new ones every day, it can be hard to weed out the chaff.
That's where we can help. We've done the work for you by hand-selecting some of the best The Sims 4 mods to reinvigorate your Simming experience.
The best Sims 4 mods
The best Sims 4 mods: how to install
Unlike when you purchase a pack and it automatically gets added to your launch screen, mods can take a bit more work to get going. Once you've learned the process, however, you'll find that modifying your Sims experience is worth the extra legwork.
Download a mod of your choice into your Downloads folder. You can find mods from The Sims Resource and various smaller creators' websites or Patreon pages as well. Make sure that the mods that you install are from trusted sources, like the ones we've suggested below, so you don't download anything potentially harmful. Once downloaded, open your Downloads folder and unzip your mod by left-clicking it and selecting 'Extract'.
Navigate to your documents folder in a new window, click on 'Electronic Arts', then 'The Sims 4', then 'Mods', which should showcase a folder with all of your mods in it. Drag all of your extracted files from this mod into your mod folder.
Restart The Sims 4 so that your new mods are launched along with the game. There should be a pop-up when you load the game up, which will showcase all of the mods and custom content you currently have running on your game. You can disable this pop-up, but it might be useful when it comes to double-checking that your mods work and will show up in the game. You can see your mods in-game by left-clicking on your selected sim, which will then showcase any mods and mod options applicable.
You need to enable mods before you can use them! This can be done from The Sims 4 Launch menu. Select the Options menu from the in-game menu, then click on 'Game options' and 'Other' in the left-hand toolbar. In 'Other', you will want to check the boxes next to 'Script mods allowed' and 'Enable custom content and mods'. Without checking these boxes, mods won't show up or work.
The best Sims 4 mods: our picks
From violent fan favorites to some more underground options, we've gone through the ringer to bring you the best mods available for The Sims 4.
These are all safe to download directly into your mods folder, so what are you waiting for? Let's take a look at some truly stacked mods.
The best Sims 4 mods: AllCheats
AllCheats is a mod that unlocks loads of cheat commands that are built into the game but are locked away from the player. This mod brings back all of the old cheats found in previous iterations of The Sims, including debugs such as adding buffs to Sims, forcing pregnancies, and changing the weather. It's a mod that gives you full god-mode potential over the lives of your Sims.
Download it here.
The best Sims 4 mods: Slice Of Life
If you are looking to have a more realistic and meaningful experience in The Sims 4, the Slice of Life mod is well worth looking into. Each pack enriches your game with subtle yet important aspects of real-life which tend to be overlooked by the official pack developers. There is a pack to boost the frequency of text messages, which are in-game pop-ups that allow you to form friendships in a more natural way. Goodbye messages will be sent when you leave a lot, friends can confess crushes through texts, and family can be invited to big events, such as births and holidays, with this mod installed.
There is also a personality pack to add depth to your Sims', an appearance pack to add finer details to your Sims' physical appearances such as the ability to apply blush or get pimples, and even a menstrual cycle pack. This introduces monthly periods to the game, causing affected Sims to experience mood swings and bloating once a month - as well as the added expense of sanitary products.
Download them here.
The best Sims 4 mods: Expanded Mermaids
Fans of aquatic magic who wish that Island Living's mermaids had come with more oomph, look no further. Expanded Mermaids not only allows your mermaid Sims to sleep underwater, dive deeper for kelp, and perform more special interactions, but it gives human Sims the chance to transform into Kelpies and Sea Witches, too!
The mod has been tested as of the most recent patch and is still in full working order as of October 2022, so delve into the untold mysteries of Sulani with this game-changing mod.
Download it here.
The best Sims 4 mods: Meaningful Stories
In The Sims 4, a Sim's moodlets reflect how they feel following certain events. Since most are temporary and short-lived, nothing can be done about negative moodlets except to wait out their effects. The Meaningful Stories mod pack, on the other hand, brings greater realism to moodlets by giving your Sims complex reactions to tragic events or new experiences. With this mod, your Sims will have moods that linger longer, and even though this will make it more challenging to balance your Sims' emotions, it does make them feel much more human. By giving greater importance to all in-game events, you'll need to focus on creating positive (or negative) experiences out of relatively small aspects of gameplay - such as how well your first kiss goes.
Download it here.
The best Sims 4 mods: Witchcraft Career
We've outlined the best The Sims 4 mods to add elements of reality to your game - however, fantasy mods can be just as exciting. The Witchcraft Career adds new career types to the game, as well as new traits that involve becoming a witch. You can work your way through two new career tracks with two branches on each one, either concentrating on traditional White Magic or dabbling in devious Black Magic. If you want, you can even acquire a familiar who can possess the spirit of a dead loved one to keep a part of them alive with you. It's a fun change of pace and offers something different.
Download it here.
---
Sign up to receive daily breaking news, reviews, opinion, analysis, deals and more from the world of tech.