5 things you should know about Skylake
From Thunderbolt 3 through DDR4 to better overclocking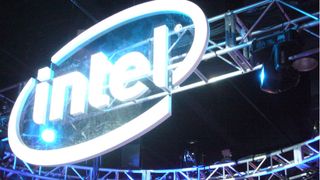 (Image credit: Future)
Introduction
Intel's first Skylake CPUs, the sixth-generation of Intel's Core processor range, are now on sale. The 'tock' to Broadwell's 'tick' brings plenty of incremental improvements such as more power that will please gamers looking for a modest boost. Skylake has also been designed to take the uplift in wireless charging into account and we've been promised that Thunderbolt 3 support will arrive to make connecting to external devices faster than ever before.
Manufacturers are already well on board with Skylake and while it didn't arrive in time for Windows 10, we could possibly see an uplift in Windows 10 adoption driven by sales of PCs boasting these new CPUs.
You're probably still wondering why you should fork out on Skylake, so in this article we're going to put forward five reasons to try to persuade you that the sky is by no means the limit with Intel's new processor.
Thunderbolt 3 is one big inclusion
One huge boon for anyone plumping for Intel's quick-fire release of Skylake following the big delay that hit Broadwell is that it comes with support for the company's brand spanking new, super-quick connection standard Thunderbolt 3.
Although it may look like a simple USB Type-C port, there's a lot more to it than that. As has been explained previously, the USB Type-C port itself can support a wide range of actual standards meaning that it could be anything from a USB 2 to a Thunderbolt 3 connection using the port. This has a huge effect on speed.
By implementing the latter into Skylake, Intel ensures that it can deliver data speeds at a lightning quick 40Gbps. That's twice as fast as the current Thunderbolt standard and a whopping four times the maximum speed that USB 3 and DisplayPort 1.2 can deliver.
Wait for another year or so and the even better speed boost that active optical cables bring will arrive and this will mean the ability to run two 4K displays concurrently at 60Hz. You will even be able to juice it for 100W of power and 15W per device over distances of up to 60m. If there was one reason to wait for Skylake over Broadwell then this is it.
Support for DDR4 and DDR3L
Of course it isn't all about Thunderbolt 3 support and so it shouldn't be! This is Intel's brand new tock after all and thankfully it has taken DDR memory to the next level by laying on support for DDR4 and DDR3L (Broadwell is still on DDR3). But why should you care that there is now a more expensive type of memory supported by a more expensive processor?
Well if you're already tempted by Skylake's support for Thunderbolt 3 and you're a hardcore gamer then the speed of DDR4 should give you more than enough reason to upgrade. DDR3 specifications started at 800MT/s (Millions of Transfers per second) and could hit 2133MT/s if put under pressure. The DDR4 spec, meanwhile, starts at 2133MT/s.
Also note that DDR4 does this whilst operating at a lower voltage (1.2 volts compared to DDR3's 1.5 volts) and some power or business users will see the benefits if using a number of different Skylake-based systems. Even if you don't want to make the leap to DDR4 just yet, Skylake is ready for backwards compatibility and it means that you don't need to even think about Broadwell in that sense.
It just got a lot easier to overclock
At its most basic level, overclocking on a machine running a Skylake CPU won't be any different to Intel chips going as far back as Sandy Bridge, and certainly isn't that different to the previous top of the line Broadwell chip. Where it does differ is that there are plenty of new options that users can tinker with to get the best performance possible.
It's being widely reported that the overclocking style of the pre-2006 PC era, which saw PCIe/DMI domains run through a separate external clock, is back. This in itself gives the most enthusiastic of overclockers a new challenge when it comes to squeezing even more performance from their trusty desktop. Skylake also brings with it the ability to make very minor adjustments to the processor in 1MHz increments between 100MHz to between 200-300MHz.
Even more exciting than the overclocking itself changing is an announcement Intel quietly murmured during Gamescom, namely that it's 'K' series chips will finally be coming to laptops after many years of being stuck on desktops. This is an important development considering Nvidia's recent warnings concerning overclocking laptops, and the extra performance the unshackled Skylake 'K' series can bring to notebooks is likely to be limited to those that can afford it and know how to overclock.
Wireless computing is here
It feels like many moons ago that Intel told us that it planned to abolish all PC cables by 2016. Now that Skylake, which was name-checked in that ambitious 2014 announcement, is here we have that move towards unencumbered wireless computing and the best news is that it's really happening.
Support for the WiGig standard, which has been eagerly anticipated by waves of people in the enterprise and consumer sectors, comes as part of the Skylake package. Even if the range does only extend to 10 metres it's still a very, very impressive feature. Why? Well let's compare it to 802.11ac Wi-Fi. For one it consumes far less power than its wireless sibling and the top-end data transfer speed offered is a zippy 7GB/s. Even though wireless peripherals could take a while to fully take hold, buying a Skylake chip gives you the confidence your machine will be future-proofed for a little time at least.
Wireless charging is one part of the wireless computing market that has already come along leaps and bounds since the bandwagon started to gather momentum. As such, many Skylake-powered laptops and tablets could be charged using wireless chargers just as long as they support magnetic resonance technology. If that's not pushing you towards Skylake then not much else will do the job.
It comes with a modest performance boost
No new processor would be complete without a modest boost of some sort in the GHz department and in that sense Skylake is no different. It's just that this time the small increase is followed up by some mightily substantial uplifts in other departments.
Taking the Core i7-6700K Skylake chip as an example it gets a 40% increase in internal PCI-e 3.0 bandwidth that makes it even more effective when new data storage devices are connected up. The new CPU's make-up also has a number of enhancements that improve USB Type-C, as we've already heard, and whilst all of this may not matter a huge amount to gamers, everyday users obviously have a lot to benefit from. Of course, it's definitely true that to get all of these benefits you'll be on the hook for a fair bit of added hardware, so bear that in mind on the cost front.
Still, given that Windows 10 just came out and Skylake looks future-proofed when it comes to wireless technology, there may not be a better time to splash the cash on a PC with one of these new chips inside it.
Are you a pro? Subscribe to our newsletter
Sign up to the TechRadar Pro newsletter to get all the top news, opinion, features and guidance your business needs to succeed!