Splatoon 3 demo: how to try out the Nintendo shooter
Look for the Splatoon 3 demo? Here's how to grab it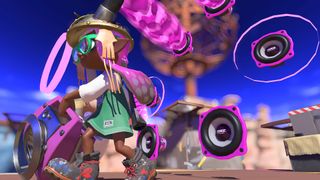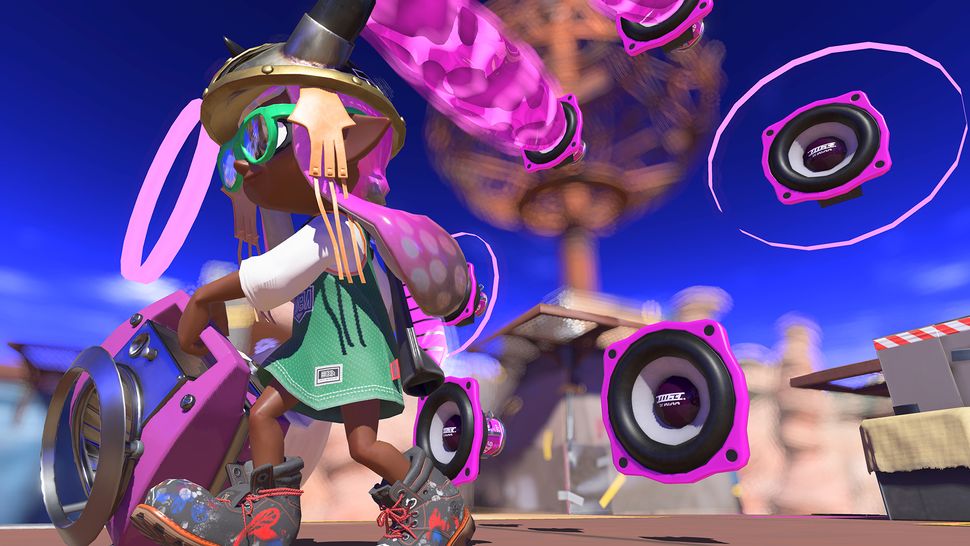 (Image credit: Nintendo)
Soon, the Splatoon 3 demo will be available to the masses. Make sure you don't sleep on the ink-slinging action.
You may well have heard the good news: Nintendo is offering the chance to try out Splatoon 3 before its release. The latest entry in the series of psychedelic pigment-based third-person shooters, Splatoon 3 is set to release on September 9. It's safe to say that fans are excited to see where the series goes next. Perhaps, if we're lucky, it'll earn a place on our list of the best Nintendo Switch games, supplanting its predecessor.
Fortunately, it looks like we won't have to wait until September to get our fix of Splatoon goodness. On August 27, a Splatoon 3 demo will be available for free on the Nintendo Switch via the Nintendo eShop. The test will be packaged as a Splatfest World Premiere event. These fan-favorite multiplayer events were a staple of Splatoon 2, and are making a triumphant return in Splatoon 3. Read on, and we'll tell you how to get your hands on the demo and how to participate in Splatfest.
Splatoon 3 demo guide
Splatoon 3 Demo: how to download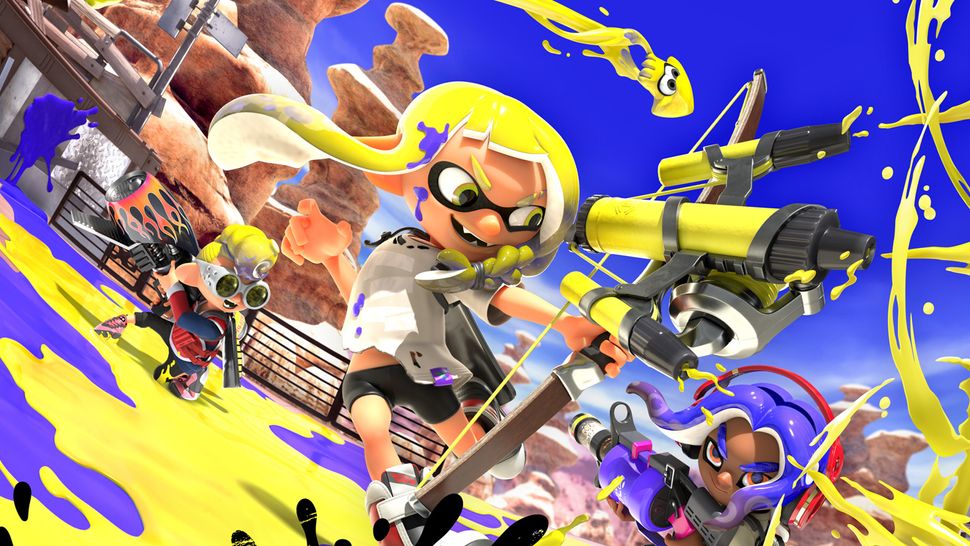 Once August 18 rolls around, the demo will become available to all Nintendo Switch users, and all you have to do is download the client. To do this, head on over to the Nintendo eShop listing. On this page, you'll see a link to the demo. Make sure you're signed in using your Nintendo account, however, or you'll be unable to start the download.
On August 25, the tutorial will unlock, allowing you to get to grips with the basics of Splatoon 3. Once you're confident in your inking skills, you'll be ready to take on the Splatfest special event that's taking place on August 27.
Splatoon 3 Demo: what is Splatfest?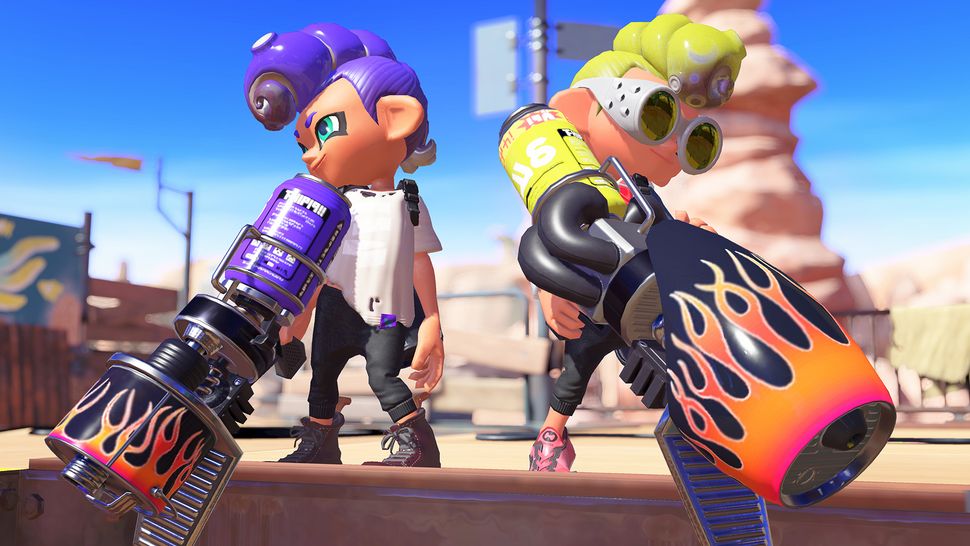 On August 27, Nintendo will invite all to the Splatoon 3: Splatfest World Premiere. This event will allow you to participate in new Tricolor Turf War battles and to try out the range of Splatoon 3 weapons, including the brand new Tri-Stringer. During the event, you'll be given a choice between three different teams: Rock, Paper, and Scissors. Choose wisely. (Choose scissors, ig you want to be cool.)
Though the demo can be downloaded from August 18 onwards, you won't be able to access the tutorial until August 25. However, on August 27 Splatfest will begin in earnest. Starting at 9 am in your local timezone, you'll be able to take part in Splatfest, which will be divided into two parts. During the first half of the event, you'll be able to engage in inky battle across the tried and tested four vs. four mode. However, during the second half, you'll get to enjoy the new Tricolor Turf War mode. This has three teams doing battle, with one placed in the center of the map with the other two spawning on each side. Both parts of the event last for 6 hours each, so be sure to make the most of your time with the game.
Though you'll need Nintendo Switch Online membership to take advantage of the event, you'll be pleased to know that the demo comes with a free code for a 7-day Nintendo Switch Online free trial. You can even use this code if you've previously taken advantage of a free trial. This means that the event is open to any Nintendo Switch owner, so there's no reason not to get in on the action.
Now you know exactly how to download the Splatoon 3 demo and what to expect from Splatfest. Time to lock, load, and prepare for mayhem. See you out there in Splatsville.
Sign up to receive daily breaking news, reviews, opinion, analysis, deals and more from the world of tech.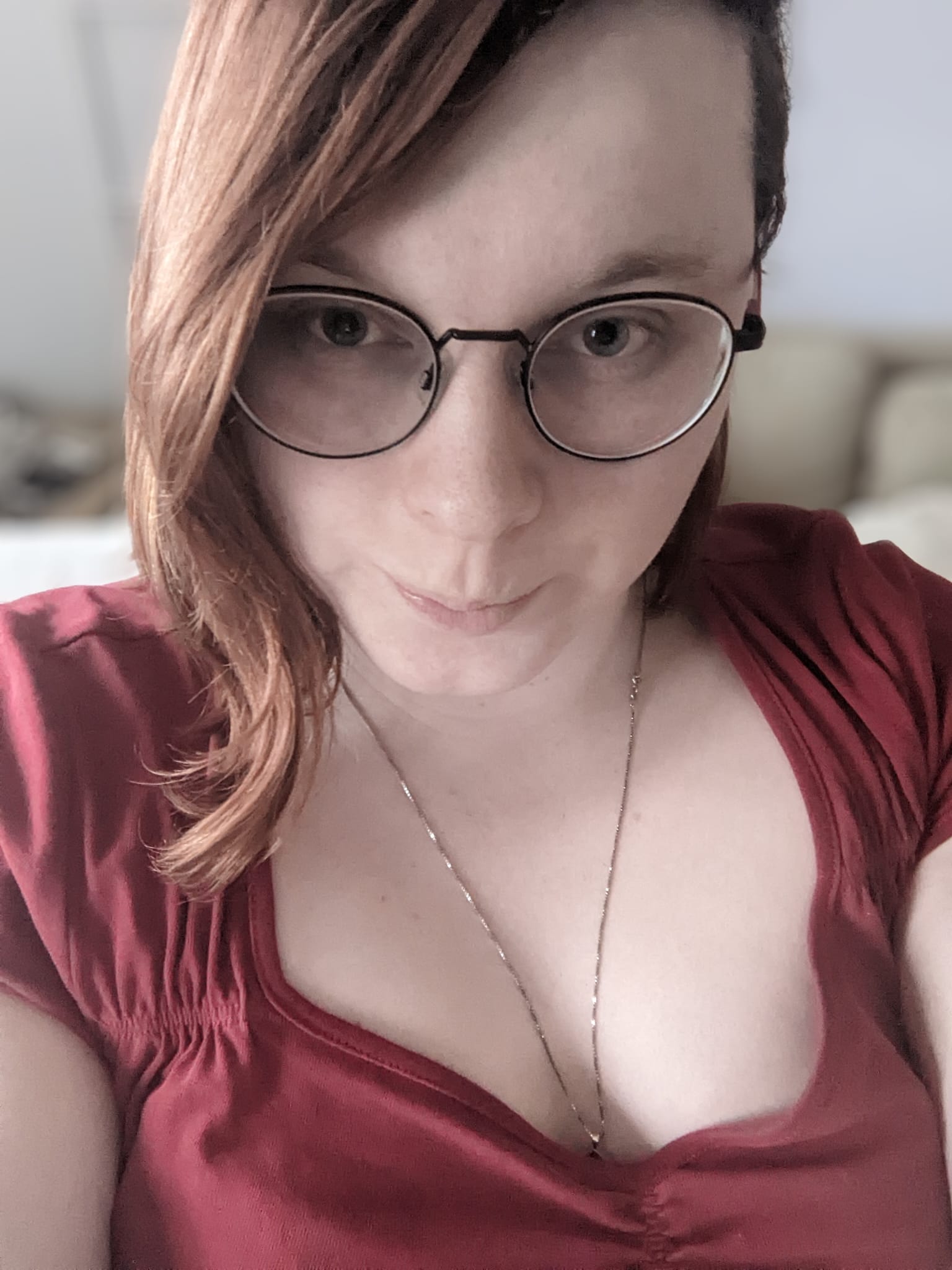 Cat Bussell is a Staff Writer at TechRadar Gaming. Hailing from the crooked spires of London, Cat is an experienced writer and journalist. As seen on Wargamer.com, TheGamer.com, and Superjumpmagazine.com, Cat is here to bring you coverage from all corners of the video game world. An inveterate RPG maven and strategy game enjoyer, Cat is known for her love of rich narratives; both story-driven and emergent.
Before migrating to the green pastures of games journalism, Cat worked as a political advisor and academic. She has three degrees and has studied and worked at Cambridge University, University College London, and Queen Mary University of London. She's also been an art gallery curator, an ice cream maker, and a cocktail mixologist. This crash course in NPC lifestyles uniquely qualifies her to pick apart only the juiciest video games for your reading pleasure.
Cat cut her teeth on MMOs in the heyday of World of Warcraft before giving in to her love of JRPGs and becoming embedded in Final Fantasy XIV. When she's not doing that, you might find her running a tabletop RPG or two, perhaps even voluntarily.