TechRadar created this content as part of a paid partnership with Bark. The contents of this article are entirely independent and solely reflect the editorial opinion of TechRadar.
---
If your kid has their own device, you likely want to monitor what they use it for. The internet can be a rewarding place but also a dangerous one, and it's necessary to help kids avoid the latter.
If your child uses an Android device, a good thing to know is that their device already comes with a free parental control app called Family Link. This article will explain what Google Family Link is and how it works to keep children safe online.
What Is Google Family Link?
Google Family Link is an app that allows parents to restrict how their children use the web. You can create a Google account for your child and another for yourself (you likely have one already), then link them up. With the two accounts connected, you can remotely manage your child's smartphone or tablet from your own device.
Family Link is primarily built for Android devices but also works on iOS. You can run it on any iPhone running iOS 11 or higher.
---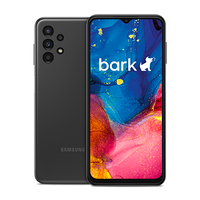 Is Family Link free or paid?
The app is entirely free. You don't need to pay any money to download and use it, which is one of its major benefits. Similar parental control apps usually require a monthly or annual subscription.
What features does Family Link offer?
The app offers a lot of parental control features, including
Screen Time
You can set screen time limits for your child's device. For instance, you can control how many hours they can use it daily or weekly. Once their allotted time is up, then the device automatically locks.
Similarly, you can set their device to lock during specific times, e.g., bedtime or school hours.
App Management
You can control what apps your kid downloads on their device. They won't be able to download any app without getting explicit consent from your own device. This way, you can ensure your kids aren't using risky apps that can potentially cause trouble.
Content Filtering
Family Link provides content filtering options. Hence, you can control what content your children interact it on the web. You can block entire categories of sites, e.g., gambling and pornography.
The filtering options aren't perfect, but go a long way in preventing your kids from accessing inappropriate content.
Remote Lock
You can lock your child's device remotely at any time. This feature is helpful for unusual periods when you don't want them to be distracted.
Location Tracking
You can track the location of your child's device at any time. This feature is helpful in many cases, e.g., when children are playing outdoors or when you leave them at home and go somewhere.
You do not even have to download an app to use Family Link. A web-based version works with web browsers but with partial features compared to the main mobile app.
Requirements for Family Link
An Android device running Lollipop (5.0) or higher
An iOS device running iOS 11 or higher
A Google account for your child managed via Family Link
Your own Google account
How to set up Family Link
The first step is downloading the app on your child's device and yours.
Head to the Google Play Store or Apple App Store
Type Family Link in the search bar and hit the search button
Click on the official Family Link app listing. Click the download button, provide the required permissions, and download it on the smartphone. The app is free to download, so there's little hassle
After downloading the app, you have to create a Google account for your child at https://families.google/families/. You can create up to six accounts under one family group for free. You'll specify which account is for the parent, and that account will get supervision rights over that of the kids.
The Google Families account offers many benefits apart from installing Family Link. For instance, one family group can share a single premium subscription and avoid paying extra for services such as YouTube Premium, YouTube Music, and YouTube TV. You can also set up a family calendar so that everyone can monitor each other's schedules.
After creating a Google account for your kid, you can use it to sign in on the Family Link app. You'll then link it to your account with supervision rights, and you can start setting restrictions over your kid's device.
Setting up Family Link on a device doesn't take much time. You should be done in about 15 minutes.
Family Link age limit
Family Link works with Google accounts created for kids under 13 years old. Once they clock 13 years, they can switch to a normal Google account and still continue to use the app. However, it won't work for existing Google accounts where the stated age is above 13.
Setting up Family Link is easy if you get your child a new device; follow the steps in the above section. On some newer devices, the setup process automatically begins after a Google child account signs into it.
Family Link on Chromebooks
Another perk of using Family Link is that it works with Chromebooks, a brand of laptops that run on Google's Chrome operating system. Hence, you can monitor your child's desktop use via the Family Link app if they use a Chromebook. This saves you the cost of paying for another parental control app that works well with desktops.
Where do I get support?
If you experience any issues when using the Family Link app, you can head to the official FAQ page to look for a solution. If that does not work, you can contact the company's support team by heading to the app's 'Help and Feedback' section and sending a query. Alternatively, you can email support@google.com or call customer support at 650-253-0000.
Conclusion
Family Link is very effective at instituting parental controls. It's not perfect, but it provides many features that help you ensure your child uses their device and surfs the web safely. Most importantly, it's free to use, unlike similar parental control tools that usually require a recurring subscription.