Supported
Unlimited cloud storage: 5 things you need to know
Heavy cloud users may need unlimited cloud storage. Here's what they should know.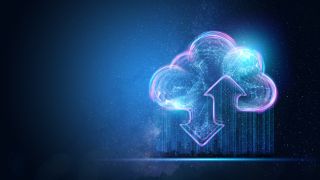 (Image credit: Shutterstock/Marko Aliaksandr)
Cloud storage is now firmly entrenched in the business world. Particularly with hybrid working now hugely popular, the flexibility offered by the cloud - being able to retrieve, modify, and save documents from any device as long as you have an internet connection - is a significant benefit.
Of course, the cloud storage market today is hugely competitive. The number of different vendors offering cloud storage services is huge, which can make deciding on just one something of a conundrum. We've put together a guide to the best cloud storage available but there are still nuances to consider. Would you prefer access to the best free cloud storage? Or would an examination of the best cloud backup solutions be more pertinent to your needs? There is simply a wide range of cloud computing tools - covering storage and more - for your consideration.
One of the most important considerations for businesses (and individuals) looking at a cloud storage platform is how much storage is provided for a particular price. Many vendors offer free cloud storage packages but this is unlikely to be much use for heavy users of cloud services.
That's why there has been a noticeable increase in the number of vendors offering unlimited cloud storage. This means that there are no restrictions on the number and size of the files that you can place in storage. This, of course, is a significant attraction for organizations that have large cloud storage needs but there are some important questions to ask before you sign up for any cloud solution. We've listed five of the most important things you should know when looking at any unlimited cloud storage solution.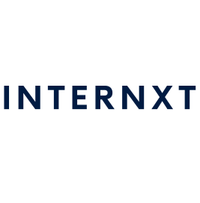 1. Price
The amount of storage you receive is closely correlated with the price of any subscription package so it should come as no surprise that unlimited cloud storage platforms don't come cheap. That being said, there is still a fairly large discrepancy between the different prices on offer, so it's essential that you read each contract carefully to make sure you are getting good value for your money.
Sync.com's Teams Unlimited plan, for example, costs $15 (£12 / AU$21) per user, per month, when billed annually. Box, meanwhile, offers a few different options for anyone looking for unlimited storage. There's Business, Business Plus, Enterprise, or Enterprise Plus to consider - all with their own pricing plans. So, in addition to the direct price being quoted, businesses will need to see what else they receive in addition to unlimited storage.
For some cloud platforms, unlimited storage is not offered as standard and it might be worthwhile getting in contact with the vendor directly to see if they will offer you a bespoke quote. Remember also that as cloud storage is an Op-Ex expense, even relatively small fees can add up over time, so take a long-term look at the cost of any unlimited cloud storage plan.
2. Security
Security is another key consideration when deciding between unlimited cloud storage platforms. There was a time, not long ago, when security was a major weakness of cloud storage compared to local or on-premise storage. Today, however, that is no longer the case, with cloud vendors working hear to deliver increasingly robust safeguards.
Even so, not all cloud platforms are as secure as each other. There have, unfortunately, been numerous reports of data breaches impacting cloud storage providers. There are various methods that unlimited cloud storage providers can employ to prevent themselves becoming another headline, such as multi-factor authentication and encryption.
Moreover, many of the enterprises that are in need of unlimited storage are likely to represent prize targets for cyberattackers - making first-rate security even more important. This importance is clear from the defenses of a provider like Dropbox, which as well as offering unlimited storage also provides 256-bit AES encryption at rest and 128-bit in-transit encryption.
3. Speed
Organizations that are interested in having access to unlimited storage are probably uploading and downloading large files. As such, speed is likely to be a key consideration. We test all of the cloud storage platforms we review in the same way, looking at how long it takes to complete an upload and download, using a file of the same size.
In our analysis, we found that, among the vendors with unlimited cloud storage, Sync.com offered some impressive speeds. Similarly, Dropbox is also pretty speedy, while OpenDrive left something to be desired. Because uploads and downloads generally occur in the background, it may not be a huge concern, but anyone with heavy storage needs may find it a deal-breaker.
4. User experience
There's not much point in having access to unlimited cloud storage if using the platform in question is a challenging and frustrating experience. How user-friendly your cloud storage solution is will go a long way to determining how often you use it and how regularly you are calling support to ask for assistance.
How a storage platform looks and how intuitive it is should not be discounted just because the amount of storage on offer is unlimited. Many cloud solutions offer a free trial, which is a good way of testing how good the experience is before you buy.
5. Additional features
Many cloud storage platforms are not purely concerned with the saving of files. Automatic backups, for example, are not standard for all unlimited cloud storage solutions but are the kind of feature you'll be thankful for if you suddenly lose an important document. Task management and versioning are other added-value features that help differentiate one cloud storage solution from another.
Unlimited storage. Almost unlimited choice
The amount of storage offered by each cloud platform can be a major way for businesses to decide on the type of service they need amid a huge variety of cloud storage providers. Even among the vendors offering unlimited cloud storage, there is a great deal of choice. Make sure you evaluate each one in terms of price, security, added features, speed and user experience before signing a contract.
Are you a pro? Subscribe to our newsletter
Sign up to the TechRadar Pro newsletter to get all the top news, opinion, features and guidance your business needs to succeed!
Barclay has been writing about technology for a decade, starting out as a freelancer with ITProPortal covering everything from London's start-up scene to comparisons of the best cloud storage services. After that, he spent some time as the managing editor of an online outlet focusing on cloud computing, furthering his interest in virtualization, Big Data, and the Internet of Things.