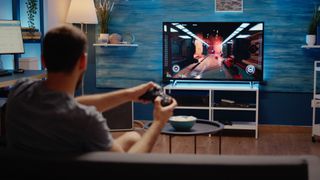 (Image credit: Shutterstock)
5G broadband gaming has, for many years, been a concept that seemed far-fetched. Fewer cables, no installation, but potentially higher speeds? This is something that for gamers like myself, is an almost ideal scenario, as long as our top speeds and latency don't take a hit for the sake of simplicity.
Thanks to rapid advancements in the 5G network infrastructure in the UK, 5G broadband gaming is looking more promising than ever. According to Ofcom, in the UK 85% of premises can now access a 5G connection when outdoors, with indoor coverage varying then by factors such as location and the age and type of building you are in. For those able to access 5G broadband then, 5G broadband gaming could soon be on the horizon, and to help you decide whether the switch is right for you, here are some of our top reasons why 5G broadband gaming is a great alternative to your fixed-line broadband.
High speeds
This might seem like an obvious callout, but given the capability of numerous fibre broadband deals in the current market, it's something that needs highlighting, as depending on where you are, a 5G broadband deal could easily match some of the best broadband deals available for speeds, without costing you anywhere near as much as a traditional fixed-line broadband deal.
When tested as part of Ookla's Speedtest Awards 2023, 5G was able to provide speeds up to 265Mbps, and when you compare these speeds to 5G broadband's fixed-line competition, you could save over £150 per year on your broadband bill and not see any significant shift in speeds.
Solid latencies
If you are a frequent gamer like myself, but not someone who is stressed about having the lowest latencies available to help you in the split seconds of a winning round of your favourite game, 5G broadband could definitely be an avenue for you to explore too. When tested by Ookla, 5G provided an average latency of 32ms across the top four mobile networks (EE, O2, Three and Vodafone), which is more than enough to keep you connected and up to speed with your friends when you're jumping on the latest games.
Great versatility
One of the key selling points of 5G broadband is the lack of need for any kind of engineer or installation assistance, and this kind of self-sufficiency doesn't need to stop there once you're up and running. If you are struggling to get the maximum connection from your router, want to hook your PC up with an ethernet cable, or simply don't like where your router is in the house, you always have the option to move your router to a better (or more stylish) location in the house.
If you're struggling to work out where the best place for your router is, or want to look more in-depth at your router's settings and functionalities, you can. Many 5G broadband routers now have apps provided by the provider to help you optimize your connectivity with indicators as to where your signal is strongest, router settings, and more to help you personalise your 5G broadband connection to your needs.
Amazing value
As someone who's worked with deals and finding great value across mobile and broadband something I cannot stress enough about 5G broadband is the potential value for money opportunities it brings. When compared to Virgin Media's M250 plan, which offers average speeds up to 264Mbps, Three's 5G broadband plan, which can reach speeds up to 265Mbps, is £13 per month cheaper, that's a saving of £156 per year!
Whether you need the best speeds out there or are just looking for a reliable way to stay connected, that kind of saving is something that cannot be ignored, and since you don't need anything set up, there is no upfront cost, no setup fee, nothing to worry about other than a much lower monthly payment than you would expect from a fixed-line competitor.
---

So why do I think 5G broadband gaming could soon conquer fixed-line broadband?
Don't get me wrong, 5G broadband is still something that can be improved, greater coverage, more providers, and higher speeds, are all key factors that will, in the future, bring more people into the 5G broadband market, but what is already on offer is definitely competitive, and can only get stronger from here.
With download speeds capable of rivaling some of the UK's best broadband deals, latencies that give you stable experiences across all your online activities, and versatility to ensure you get the best connectivity possible, 5G broadband is showing signs of providing a stress-free, high-quality experience for gamers looking to save on their broadband, and I am all for it. It might not be ready for those needing the most intense connectivity quite yet, but with the advancements being made in 5G connectivity, it's not far off, and the savings are only going to get bigger and more widely available from here.
Today's best Three deals
As mentioned above, Three is currently the place to go for the best 5G broadband speeds for gaming, streaming, and staying connected in your home for a great price. But you can also make big savings on some of the best smartphones of the year with Three. What's more, take out a 5G broadband plan with Three and you'll be eligible for existing customer discounts on your phone or SIM-only plan that will help you save even more on your monthly bills, check out some of their top deals below.
Sign up for Black Friday email alerts!
Get the hottest deals available in your inbox plus news, reviews, opinion, analysis and more from the TechRadar team.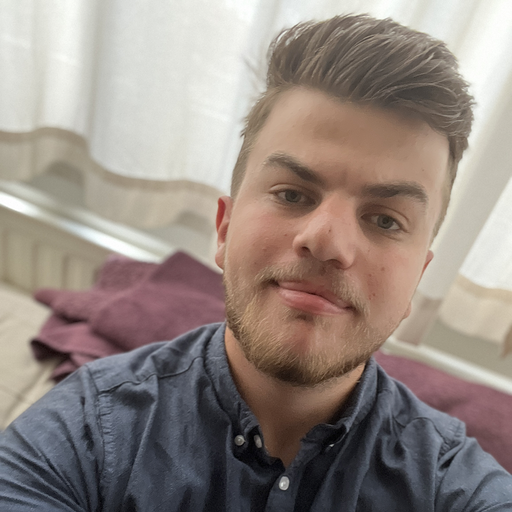 Rob is the Mobile and Broadband Deals Editor for TechRadar. Coming from years of experience working with phones on shop floors and giving customers the best deals on their tech, Rob is the dream adviser for readers looking to save money on top mobiles, accessories and broadband no matter what their needs are. Whether it's helpful information and expertise, niche benefits, or simply finding the best value for money, Rob has the know-how to guide you in the right direction towards your next tech endeavour. Outside of work, you'll find Rob on the tennis courts, in the gym, or diving into the biggest and best games of the year.