Best money transfer app of 2023
Best
Contributions from
last updated
Transfer money quickly using the best money transfer apps and a mobile device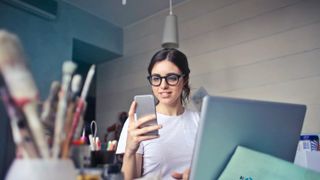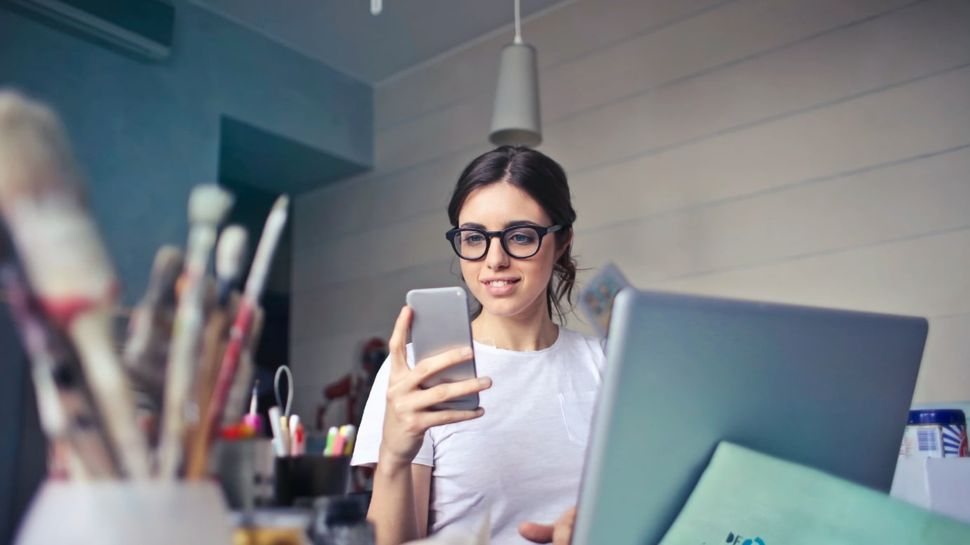 (Image credit: Unsplash)
The best money transfer apps make it simple and easy to send and receive money, either to and from family or some place else. All it needs is a smartphone or mobile device and your transfer app of choice.
Banks were slow to embrace the internet, allowing a number of third-parties to develop tools to make transferring money between people easy and painless. Even though banks have now made money transfers online easier, not least through apps, international payments are still difficult to make without a third-party money transfer provider.
This is where money transfer apps really excel, which have blossomed in much the way way as personal finance software. Transfer apps offer the ability to send money across the world using different currencies in a way that is simple, easy, and pain-free. There is usually a charge associated with such transfers, so make sure you check the fees, but the best services usually offer reasonable rates that are worth the cost of convenience.
Security remains a key provision with money transfer apps, ensuring that your transactions are protected through a combination of features to keep them safe, which should include strong encryption between devices.
We've compared these money transfer apps across various points, from their user interface and convenience to security and speed. We also looked at their pricing plans and the number of countries they allow you to send payments to, among other things.
Here then are the best money transfer apps that are currently available.
We've also highlighted the best payment gateways.
---
The best money transfer apps of 2023 in full:
Why you can trust TechRadar We spend hours testing every product or service we review, so you can be sure you're buying the best. Find out more about how we test.
Super-secure money transfers to over 150 countries
Reasons to buy
+
Easy to use
+
Fast and secure
WorldRemit lets you transfer money using a service that is based solely online and finds favor thanks to its competitive rates and solid options for moving money around via an iOS or Android app.
The money transfer service is certainly flexible thanks to the way it offers an array of different methods for moving cash. These include debit, credit and prepaid options, along with bank transfer, Poli, Interac, iDEAL, Klarna, Apple Pay and Trustly too. However, WorldRemit no longer accepts Google Pay.
While its rates might be seen as competitive what you pay depends on where you're going to be sending the funds. Costs will vary depending on the type of transfer method and also the currency.
There is plenty of scope for transfers though, with WorldRemit offering the ability to send cash from over 50 countries to in excess of 150. Easing the transfer process is the way WorldRemit has partnered with the likes of M-Pesa, EcoCash, MTN, Metrobank and other localised finance operations.
Transfers can be received as bank deposits and swiftly at that, in under 10 minutes in some cases. Alternatively, recipients can use a cash pickup, select mobile money or even an airtime top-up. WorldRemit sends an SMS to you and the recipient on completion of the transfer. There's also the backup of FCA approval and full licensing for the operation.
Read our full WorldRemit review.

The millennial's go-to money transfer app that's wooing businesses
Reasons to buy
+
Quick and easy
+
Added social features
+
Safe and secure
Reasons to avoid
-
Security settings need care
Venmo is popular with both individual users and businesses thanks to its money transfer app, which benefits from having the muscle of parent company PayPal behind it. Most appealing to consumers is its social edge, with Venmo having the option of being able to share updates about purchases to other users in your social group.
The service acts much like a digital wallet and allows quick and easy peer-to-peer transfers, which is undeniably useful if you need to send some money to friends. Sharing the cost of a meal maybe? Venmo is perfect for making sure everyone pays their dues. Better still, there's no monthly or annual fee, although credit cards do attract a 3% fee if you don't have anything else to hand.
Setting it up and using Venmo couldn't be easier, with payments being made via a bank account or debit card linked to your account. Money can also be directly transferred if you've got enough funds stored in your Venmo wallet. There's a 1% charge if you move money out of your Venmo account and into a bank account if you can't wait for its one to three-day payment schedule.
Everyday money management is similarly straightforward, with a range of settings allowing you to use it as needed, with Public, Friends and Private options proving handy for different payment situations. Venmo also boasts the option of making payments using QR codes, which is perfect for fast, efficient and accurate transfers that are sure to go to the right recipient.
Read our full Venmo review.

Smooth and stable payments from your phone
Reasons to buy
+
Loose limit on transactions
+
Simple way of selecting recipient
Reasons to avoid
-
Charges on debit card transfers
We weren't exactly going to leave PayPal out of a conversation about money transfers, were we? The service has become ubiquitous in ecommerce but the company's acquisition of the aforementioned Venmo suggested it had work to do to establish itself as a popular app for peer-to-peer transfers.
With Venmo clearly pitching itself at the younger market, PayPal's app maintains the more corporate look and feel. Its tight security measures – making you enter your password every time you open the app, for example – further emphasizes the business heritage. While this may feel like a slight inconvenience, it's surely a wise security measure.
PayPal's mobile transfers match the rest of the field in terms of speed, but you do get charged on debit card transactions, a rarity when it comes to domestic transfers.
The simplicity of entering just an email address or phone number to direct your payment will always carry appeal on PayPal's platform, but if quick peer-to-peer transfers are more important to you than international transactions, those debit card fees may push you towards its cool little sibling, Vemno.
Read our full PayPal business app review.

Convenient mobile payments from a money transfer mainstay
Reasons to buy
+
Handy shortcuts
+
Multiple payment methods
+
Trackable transactions
Reasons to avoid
-
Costs can be tricky to work out
Western Union has one of the highest profiles of all the money transfer operations, with a long history to back it up. As a result, there are plenty of options open to you especially now that this global service can be used via your mobile device.
Choose from pricing options using the Western Union Price Estimator tool and select a transfer method from either online, in-store or mobile. Fees are dependent on where you're sending the money, and also the currency, which follows a similar theme to others in this sector.
While cash pickup is an often-used feature of Western Union for many, there is also a mobile wallet option that has grown in popularity. But it's really the Western Union app that has really revolutionized the service, simply because it's so handy.
There's the ability to have a one-touch fingerprint login, options for setting up instant access to contacts you send money to regularly and, usefully, the ability to dynamically track all of your transfers. Simply enter your tracking number to see when it's been processed, collected and completed. The option of paying direct from your bank account, via card or in cash adds to the convenience factor, as does integration with Apple Pay.
Read our full Western Union review.

Move your money across countries easily with Wise
Reasons to buy
+
Solid mid-market rates
+
Great apps for iOS and Android
Reasons to avoid
-
Customer service number not immediately obvious
Based in the UK, Wise (formerly TransferWise) is a peer-to-peer money transfer service, which is currently available in 59 countries with plans to take that figure much higher over the next few years. The business offers straightforward money transfer options, but also has a multi-currency account option. This lets you hold over 50 currencies at the same time, converting them as and when it suits you.
Indeed, its fees page lets you see how a percentage of the charge is a fixed fee, which is the followed by a variable fee. The two are subsequently added together in order to give you a total fee chargeable for each transaction you make.
Users can also select the type of transfer they require too, which means that if you're in a hurry you'll pay more to move money than selecting the low-cost slower transfer option. There's a middle tier option too, so all bases are covered it seems.
Wise does also offer Business pricing, which adds in extra features that are free, including the ability to receive money in EUR, USD, GBP, PLN, AUD and NZD currencies without charge. However, this comes with a fee to convert currencies. The supporting Wise debit Mastercard comes free too, with the same currency conversion fee plus a fee for ATM withdrawals over £200 per month.
Much like others in this marketplace, the Wise website has a dynamic calculator so you can work out your fees in advance of moving or receiving any cash.
Read our full Wise review.

One of the oldest money transfer services
Reasons to buy
+
Use it anywhere
+
Global network
Reasons to avoid
-
Can be pricey
-
Some negative reviews
MoneyGram is another instantly recognizable name in the money transfer sector and is one of the longest-running operations too. Due to its scale and the size of the operation it's therefore possible to send funds to pretty much anywhere, although charges are therefore dependent on where cash is headed.
The same goes for fees too, with a tier-based charging system giving you an idea of what to expect cost-wise. Moving money via the bank option is generally the cheaper way to do it, compared to using a credit or debit card. Similarly, making money available in a bank account at the destination, rather than having someone pick up physical cash is another way to save costs.
Overheads also include exchange rate fluctuations, although on the upside MoneyGram does have a rewards system that gives you a percentage off transactions you make in the future. The other bonus with MoneyGram is its sheer volume of outlets around the world, which is frequently the appeal for many recipients of cash transfers.
However, MoneyGram has also moved with the times and offers an array of transfer options, with traditional bank accounts proving popular along with mobile wallets for many cell phone aficionados. Currently, it's possible to make transfers to well over 200 countries, with the choice of around 50 different currencies.
Read our full MoneyGram review.
We've also featured the best forex trading apps.
---
Best of the rest
Google has been ramping up its presence in the peer-to-peer payments market for some time, and Google Pay is the latest iteration of its money transfer app. Though only available in the US at present, its super-quick functionality and convenient bill-splitting feature suggest it's an app that's here to stay.
Facebook wants to get in on the act too, and so it has lumped peer-to-peer payments into its Messenger app. Once you've entered your bank details, up to $2,500 (the limit is £2,500 in UK) can be flicked off to a Facebook contact at the tap of a button. Will it catch on?
Not about to miss out on a tussle with its fellow tech titans, Apple has Apple Pay. The platform allows you to make secure purchases in stores, in apps, and on the web, and you can now send and receive money in Messages too – a potential game-changer.
Though not hailing from the same tech super league as the previous three, Square's Cash App is a major player in this field. First came its instant peer-to-peer payments, then came a business-friendly extension to the service, and now it even supports Bitcoin trading.
Getting back to the international specialists, we have OFX. In addition to speedy international transfers from your mobile, the app offers live insight and commentary on market rates and can count on very solid customer service thanks to its support teams in Australia, US, UK, Canada, New Zealand, Hong Kong and Singapore.
Lookout too for variations on the theme with our reviews of both Melio and Zelle.
Manage your taxes with the best tax software.
---
What is a money transfer app?
A money transfer app is a software that lets users initiate financial transactions digitally without relying on any physical exchange of money. The payment sender and recipient rely on digital means to exchange money.
How to choose the best money transfer app for you?
If you're looking to move money around, either sending it or receiving cash then a money transfer app is one of the best ways to do it. Money transfer apps allow you to use software, generally on a mobile device, to channel funds wherever they need to go. The first part of the process as a consumer is therefore deciding what it is you want to do.
The great thing about the best money transfer apps is that they've usually got many satisfied customers, which suggests that they're going to be safe, secure and reliable to use. It's therefore best to stick with the known names. Keep a keen eye on minimum transfer limits and overall fees, as these can vary depending on how much cash you're moving. Naturally, they are also likely to fluctuate over time too.
Another point to consider is how long a transfer will take. Most services provide instant bank transfer, but it can depend on the destination, the bank you use and the card method too. Be sure to check the relevant money transfer app's website to get up-to-date information on all these points.
The money transfer marketplace, by its very nature, is a fairly fluid one so it's prudent to exercise caution before sending any amount of money.
How we test the best money transfer apps
Moving money around is an essential service for many of us and with everyone having less time to play with speed is of the essence. If you're making use of a money transfer app it's all about the convenience, and this forms the basis of how we test the software.
On top of that, we look out for usability and the platform the app can be used on. While some services still let you use a desktop computer and browser setup, we tend to prefer those money transfer apps that can be used in the app format. Again, this is as much about convenience as anything.
We test for how stable transactions are, and also how fast it takes to send and receive funds. Of course, the other key factor is the fee associated with a transfer, and while this can vary due to a variety of factors, the price point is a big part of deciding which is the best money transfer app.
However, different money transfer apps can be useful for assorted tasks, so if you're looking to move funds overseas to a specific location, you'll find that some apps are better than others. Conversely, if you're simply looking to split a dinner check with someone, something like Venmo makes perfect sense.
Are you a pro? Subscribe to our newsletter
Sign up to the TechRadar Pro newsletter to get all the top news, opinion, features and guidance your business needs to succeed!