If you've splashed out on an expensive laptop, then your next important decision is to buy the best laptop bag or backpack to carry it around with you. This is because you don't want your expensive new purchase to get broken while out and about.
No matter what sort of laptop you've got - even if it's a bulky budget affair that you don't mind getting a bit scuffed - choosing the best laptop bag should be your priority.
There are also a number of things you should consider when buying a laptop bag aside from mere protection.
For example, you have to bear in mind issues like comfort, and things like adjustable straps for certain types of bag, particularly if you'll be carrying your hardware a long way. You also need to consider the appearance of your laptop bag – not just how smart it looks, but also how tempting it might seem to would-be thieves.
So, here's our pick of the best laptop bags and backpacks for business users, students or just day-to-day use.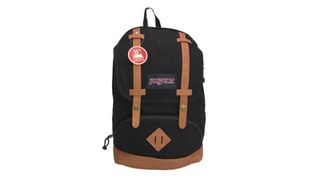 1. JanSport Baughman Backpack
A classic backpack for your laptop
Key Features: Fits 15-inch laptops; fleece lined media pocket; front flap with organizer; front zippered pocket with removable storage pouch | Dimensions: 17.5 x 12.6 x 5.7 inches (H x W x D) | Weight: 2.4 pounds
15-inch laptop sleeve
Removable storage pouch
Fine canvas look and feel
No weatherproofing
The tried and true JanSport is tough to go wrong with. A full-canvas bag with nylon mesh inside including a 15-inch laptop sleeve, this version of the JanSport comes in several colors for a variety of prices. Included in the price are also a media pocket lined in fleece as well as a removable storage pouch, making it an excellent business laptop backpack.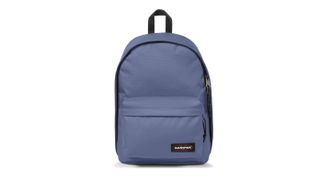 2. Eastpack Out Of Office
Classic design, yet also modern
Key Features: Fits 13-inch laptops; main compartment with front pocket; padded shoulder straps; multiple designs | Dimensions: 17.3 x 11.6 x 8.6 inches (H x W x D) | Weight: 1.10 pounds
Comfortable design
30 year warranty
No weatherproofing
With a simple, yet stylish, design, the Out Of Office laptop backpack is ideal for business users that makes carrying around your laptop comfortable, while also protecting your device from the rigours of daily life. One of the best features about this backpack is its 30 year warranty, which means you shouldn't have to worry about getting another laptop backpack for a long, long time.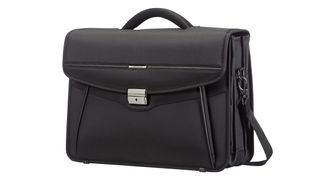 3. Samsonite Desklite
A laptop briefcase from an iconic brand
Key Features: Fits 15.6-inch laptops; key lock for privacy and security; dedicated pocket for phone, tablet compartment and card holder | Dimensions: 14.3 x 16.5 x 7 inches (H x W x D) | Weight: 3.30 pounds
Easy to carry
Plenty of features
Expensive
Samsonite is a name to be reckoned with when it comes to briefcases, and its Desklite business laptop briefcase is no different - this is a feature-rich laptop carry case that is ideal for business users, with separate laptop and tablet compartments, along with card holder and a smartphone pocket. It's expensive compared to other brands, but you're definitely paying for quality here.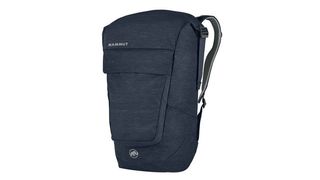 4. Mammut Xeron Courier 25
A great bag for the daily commute
Key Features: Roll-top closure; Front pocket, laptop compartment, back plate for additional comfort and strength | Dimensions: 22 x 12.2 x 11 inches (H x W x D) | Weight: 2.55 pounds
Great for cycling
Comfortable to wear
Design won't be to everyone's tastes
The distinctive design of the Mammut Xeron Courier 25, along with the name, suggests that this is a laptop bag that is designed for people who work or commute by bike. Even if that's not your usual mode of transport, this is a business laptop bag that's still worth considering thanks to its comfortable design that protects both you and the laptop when worn.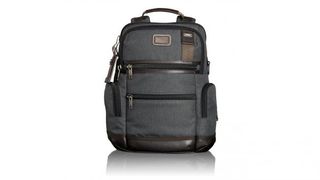 5. Tumi Alpha Bravo Knox
A highly secure laptop backpack
Key Features: Roomy laptop enclosure, top carry handle, zip pockets, 100% ballistic nylon | Dimensions: 14 x 12.2 x 15.98 inches (H x W x D) | Weight: 3.30 pounds
Durable design
Smart design
Expensive
A laptop backpack that's named after Fort Knox - you know this is going to be a secure laptop bag that will keep your business laptop safe, with Tumi, the brand behind it, known for its quality and durability. This rugged backpack has a professional look that is ideal for business users who want to take their laptop out to meetings.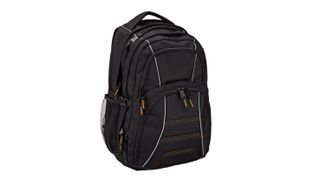 6. AmazonBasics Laptop Backpack
Gets the job done for cheap
Key Features: Fits 15-inch laptops; zippered Speed Pocket; organization panel | Dimensions: 14.3 x 7.8 x 19.8 inches (L x W x H) | Weight: 1.6 pounds
15-inch laptop sleeve
Super affordable
Quick-access speed pocket
Lacks premium look and feel
If you're not looking to pay huge amounts of cash for a laptop backpack, then this is a great budget choice. Made and sold by Amazon through its Basics program, this all-black backpack has a laptop sleeve for machines up to 15 inches, and several types of pockets, for but a pittance compared to most.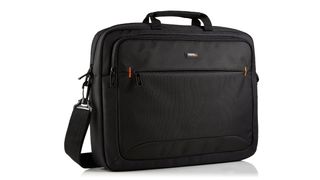 7. AmazonBasics Laptop Bag
Another great budget choice
Key Features: Fits 17.3-inch laptops; zippered Speed Pocket; organization panel, shoulder bag design | Dimensions: 17.5 x 2.8 x 13.5 inches (L x W x H) | Weight: 1.1 pounds
17.3-inch laptop sleeve
Low price
Accessory storage pockets
Lacks premium look and feel
If you like the sound of a budget - yet dependable - laptop bag, but you don't want a backpack, then Amazon also does a laptop bag. This can be carried over your shoulder and can fit larger laptops as well. It's not as fancy as some of the other bags on this page, but it does the job well, and for a low price.